Iqra Aziz and Ahmed Ali Butt are coming together as a couple in the upcoming drama 'Jhooti'. Ahmed Ali Butt is a shop owner while Iqra Aziz is his wife. Iqra Aziz will be playing the role of a liar woman throughout the drama.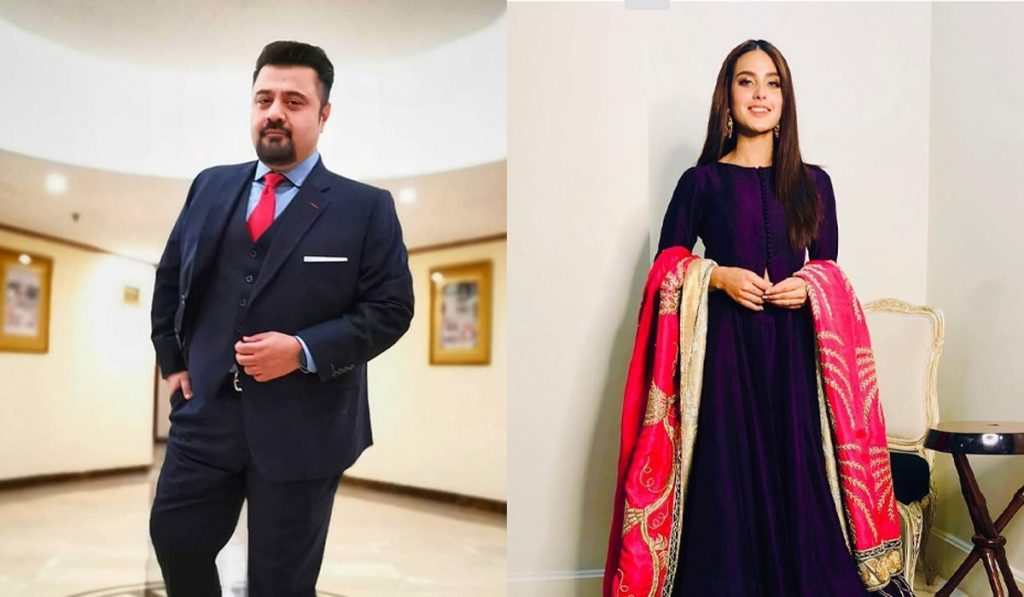 Ahmed Ali Butt will play the role of a serious man and the story revolves around his depressing life including his family and compulsive liar wife.
Yasir Hussain is also part of this project. This is the first time Iqra Aziz and Yasir Hussain are going to share the screen.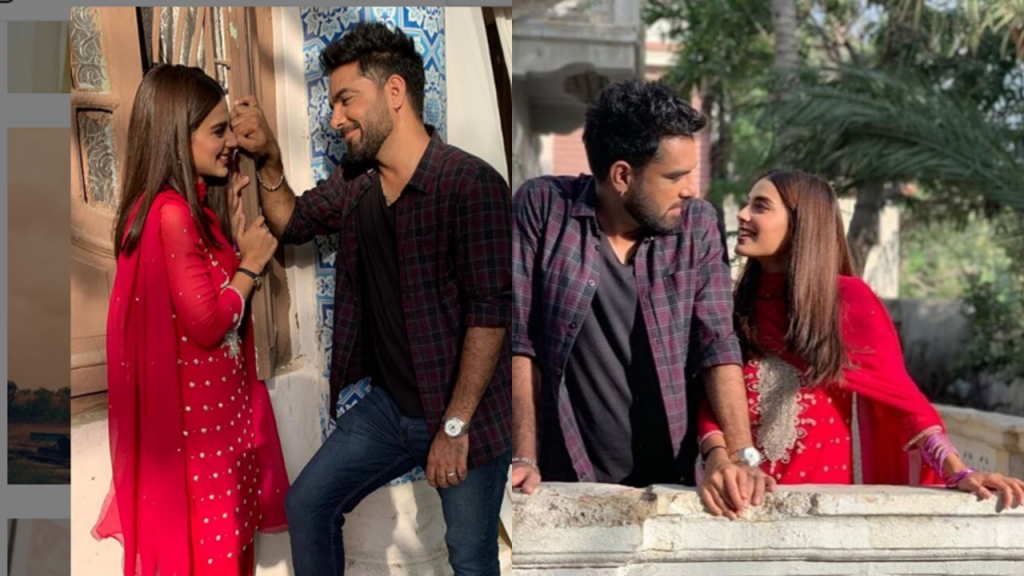 Well, The first look of Jhooti was released in which Iqra Aziz was faking domestic abuse. The promo is going viral and people are criticizing the producers and actors of the show for trivializing the sensitive matter.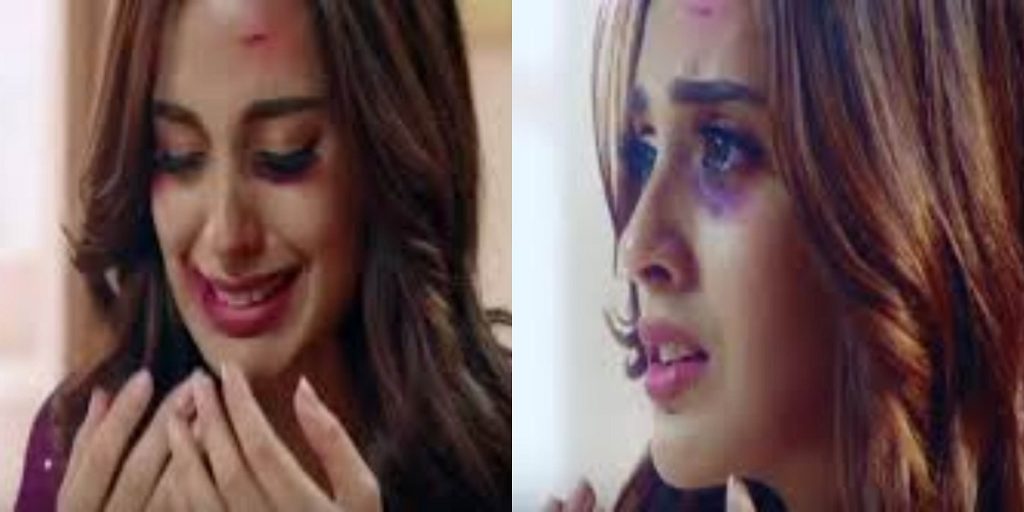 Check out hate tweets:
Do we need more cultural abuse of women? More strengthening of abusive stereotypes such as perpetual liars? Then we wonder why violence against women doesn't end and why no one believes women when they report abuse.
Should we "change the channel" here too? https://t.co/DdsvJbvVIH

— Meraj Hasan (@_merajhasan) January 5, 2020
ARY should go out of business. Stop producing such pathetic television. The narratives are the same—women are always, will always, be evil (the alternative: Pious Passive Mute). Men will always just…be men, even when they are evident abusers. No alternative. https://t.co/j0TNnAhdel

— jaanedou (@rehnedou) January 5, 2020
Women are already facing so many problems in our society and then this happens?? Utter disgrace! This show will give justification to the abusers and implies that women lie about domestic abuse. This show should not be allowed to air !! https://t.co/Rl3mtTn1sm

— karan dawani (@karan_dawani) January 5, 2020
I'm disgusted!! Absolutely disgusted. Women are a victim of abuse and violence every single day in this country & our mainstream dramas are only trying to portray them as liars. Ughhh https://t.co/8KTgWORkE9

— Tooba Syed ☭ طوبیٰ (@Tooba_Sd) January 5, 2020
Who is the audience for a drama like this?

Is it women in abusive relationships who will see this character & her deception as heroic?
Is it abusive husbands who will have their misogyny validated?

I mean you can only like this if you are in someway emotionally struggling https://t.co/7uwz57tK5K

— Khurram Qureshi (@qureshik74) January 5, 2020
This is nothing less than sick. Such dramas reinforce the idea that women are liars & that domestic violence isn't a problem.

— Nida Kirmani (@nidkirm) January 5, 2020
WTF! @arydigitalasia @reportpemra standards? PEMRA must look into this…. mockery of all those women who actually suffer in the hands of abusers

Censor-board must take action. NOT ACCEPTABLE ❌❌🛑🛑

— Rabia Malik (@RabiaaMalikPK) January 5, 2020
This is sick on so many levels

— Asim #ProDemocracy (@asimzeeshan) January 5, 2020
This should be Banned before airing…!!! You are putting a BIG question mark on all of us (read 99.9% of married Pakistani women) who have endured domestic violence in every shape and form…………. STOP IT!!!!!! 😑😡😠

— Sarah Khan (@Sarahkhan_sk) January 5, 2020
No wonder ppl like Yasir Hussain, Iqra Aziz and Ahmed Ali Bhaloo who are addicted to bad publicity, found nothing wrong with this script. Anything to stay in the news.

— Myra (@RymaRazaf) January 5, 2020
Its criminal to air this drama in a society where domestic violence is deemed 'OK' by so many already. Shame on the channel, actors and the whole team who came up with this concept.

— imrana khan (@ImranaKhan60) January 5, 2020
After so many discussions, so many cases, you people still want to showcase the misogyny that already exists in the society.

Utter load of disgust, this channel and its owners are just like those producing, directing and acting in this drama!

— Zoya Anwer (@ZoyaAnwerNaqvi) January 5, 2020
@kanwalful let's raise this to @AryDigitalDrama from the platform you lead! It is absolutely disgusting & almost near criminal to air this program! It's sick to the core #soulsisterspakistan #pakistan

— Moomal (@acerbtrenchant) January 5, 2020
Who is writing these scripts? Mohsin Abbas Haider?

— Raza (@RazaCodes) January 5, 2020
اس ڈرامہ میں سب سے بڑی غلطی اقراء کی جس نے یہ رول ادا کیا ہے۔ سرعام عورتوں کی عزت کو اچھالا گیا ہے اس ڈرامہ میں۔ اللہ کے لیے ایسے ڈرامے بنانا بند کرو۔ لوگوں کو Entertain کرو نہ کہ معاشرے کا ماحول حراب کرو ایسے ڈرامہ بنا کے۔ اللہ پاک ہم سب کو ہدایت دے اور سیدھے راستے پر لاے۔ آمین

— Shameel Khokhar🇵🇰 (@Shameel_khokhar) January 5, 2020
my only question after watching this trailer: why does ARY hate pakistani women so much and always portray them as evil?

— #JunaidHafeez || علیزا سکھیرا (@aliza_sukhera) January 4, 2020
Disgusting. The producers, actors, the entire lot of them. How did this pass the censors? Are these our 'cultural values' that keepers of our morality are always touting?

— Naziha (@naziha_syedali) January 5, 2020
While other people had different views for 'Jhooti'. People also believe that we are judging just by having a look at the promo and social media should wait for the drama to be released.
Everyone judged and compared the ahad raza mir and sajal YMD to 50 shades of grey and normalising office harassment just from a teaser, now again this drama is being judged that its againts saying no to domestic abuse.

HOSLA, drama start to ho lene do

Cc: @abdullahseja https://t.co/4RQUO0KMAP

— Khawaja Jawad (@jawad_khawaja1) January 5, 2020
Superb 👍🏻

— Annum Xahra Naqvi (@Numzeeee) January 5, 2020
Lol all things aside , she's a grt actor 😁❤️🔥🔥

— Ekaant (@BhakkkBhosdike) January 5, 2020
Seems like ARY has gone too far with Fiction genre 🤷‍♂️

— Rehan M. R. Arshad (@RehanToday) January 4, 2020
Sb jhooti feminists jaal gye hain well done Iqra Aziz

— Tayyab Khan (@LionMiloka) January 5, 2020
Loool wtf you're too good 😂😂👏@iiqraziz

— Yasir (@glitchybots1) January 5, 2020
What do you think of these teasers? Let us know in the comments section.