Tonight's episode of Ehd-e-Wafa yet again had quite a few social and powerful messages. It was written, directed and acted-out superbly. This episode of Ehd-e-Wafa also had some emotional scenes which showed the mature and sensible side of the leading characters. Just like every other episode of this drama, this one too showed a different side of the military training. The punishment was shown in detail in the PMA and the primary rules were also spelled out. These rules made perfect sense and such scenes showed how important character building was during this training. The addition of the new OST in the show is definitely one which was much needed since the original OST did not go well with most situations. This was definitely one of the best episodes of Ehd-e-Wafa even though it did not involve all the leading characters but Saad and Dua's tracks were covered so well. While most dramas show how desperate young people are to get married to the people they love, it is definitely refreshing to watch a play which focuses on career-oriented and intelligent young people who make their parents proud.
Strong Women, Intelligent Decisions
Dua's scenes tonight were endearing. The way she embraced the truth showed her practical and sensitive side was inspiring. Instead of getting bitter or angry, she actually felt bad that her father lived with the fear that she might find out the truth some day. Alizeh Shah gave a solid performance tonight which made Dua's scenes more impactful. The way the director and the writer established Dua's heart-warming relationship with her father in the past two weeks was great since without it the situations now wouldn't have been as emotional as they were tonight. Her father in particular gave her enough strength to cope with the most difficult situations. Through this track the writer showed intelligently that women can choose not to become victims.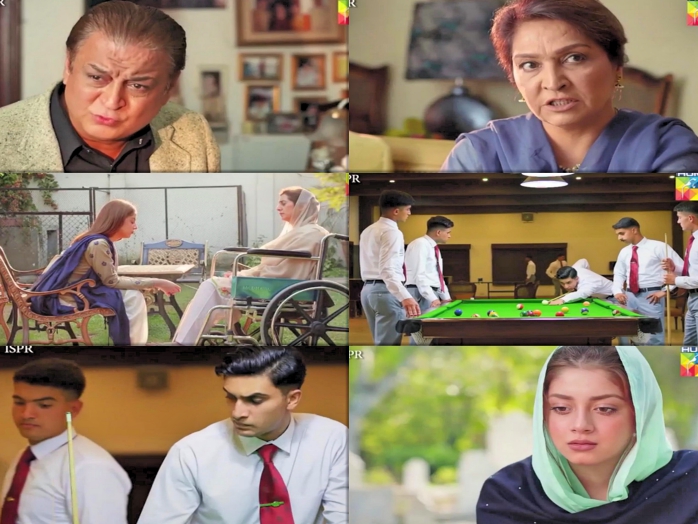 Dua proved just that by making a wise decision when Raheel saw her with Saad in the past and now too her approach was mature. Raheel turned out to be even more negative and manipulative than expected. After finding out that Dua was adopted he actually did his 'homework' before threatening Dua. This track was handled tactfully by the writer and it also highlighted the legal aspect of the entire situation. It is great how the writer presented us with a solution as well. Even though the conversations between Dua and her mother suggested that she might get married to Raheel but it was so good to see that these strong women came up with a solution instead of getting blackmailed. This track was truly refreshing because we are so used to watching women rely on men in our dramas.
The Proud Parents
Saad's growth has been shown convincingly in the past few weeks. Tonight too, his track opened with showing a really positive side of his personality. His focused approach, positive mindset and leadership qualities were highlighted in the past few episodes as well therefore it did not come as a surprise at all that he won the sword of honor. The emotional conversation between Saad and his father was totally worth the wait! I had been waiting to see them together and this time around Saad's father was more sure about his son's capabilities than he ever was before. Saad always wanted to prove himself to his father therefore for him the biggest reward was that his father acknowledged and appreciated his efforts. Ahad Raza Mir's exceptional performance throughout has been the best part of this drama. His expressions are always on point no matter what the situation. Faraz Inam has his own unique acting style and it is extremely likable. This was definitely the kind of scene which you can watch over and over again. The connection between these two characters in this particular scene was simply amazing.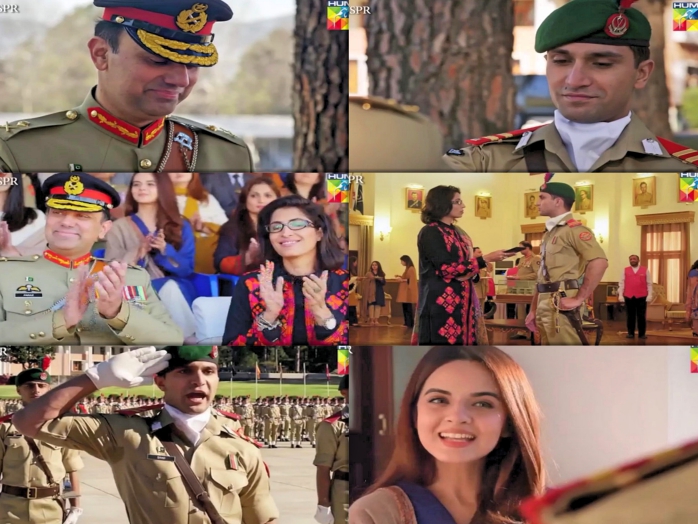 Saad's mother has to be the coolest and most intelligent woman we have seen yet in dramas. Usually the 'cool' mothers are only cool and not too sensible therefore watching someone with this combo is definitely great. Saad finally called Dua and his expressions were priceless. Eagerly looking forward to Dua and Saad's meeting, they are two exceptionally intelligent people who will make a wonderful on-screen couple. Saad's sister's achievements too were an interesting addition to this entire development – these are the kind of youngsters we need to see in dramas.
Gulzar's scene with his parents was equally emotional. This man has come a long way!! He is another great example of resilience. Gulzar's parents were absolutely adorable, the actors chosen for the purpose were perfect for playing these roles. Their innocence and sense of pride was translated on screen so well. And this was such a good way of showing that how people from different backgrounds are polished in the PMA and if they work hard enough, they eventually get what they deserve. Gulzar had the viewers rooting for him right from the start. A brilliant performance by Adnan Samad Khan yet again tonight, hopefully we will get to see more of him in the future too.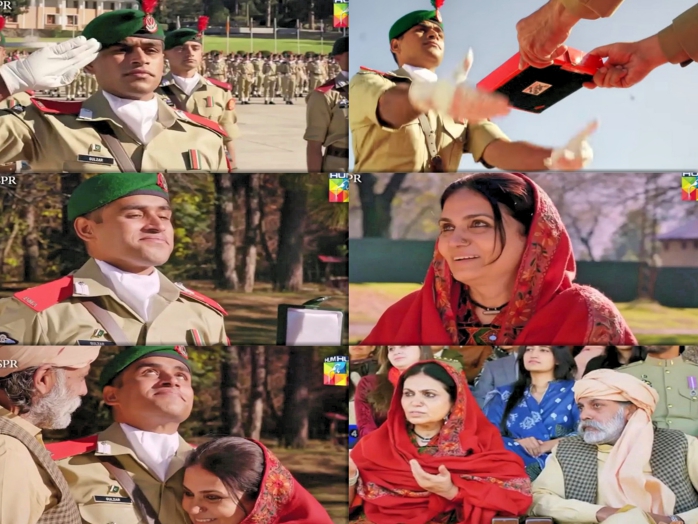 Final Remarks
I absolutely loved this latest episode of Ehd-e-Wafa, it was extremely emotional, entertaining and refreshing. Saife Hassan did exceptionally well while covering the scenes at PMA. Mustafa Afridi covered Saad and Dua's scene so well, they were entertaining and impactful. These two characters won me over completely. Can't wait to watch the next episode.
Did you watch tonight's episode of Ehd-e-Wafa? Waiting to know whether you guys liked it as much as I did.