Popular Pakistani celebrity couple Sajal Aly & Ahad Raza Mir parted ways after a very short term relationship period. Their marriage hardly sustained for two years. Sajal & Ahad have done countless projects together. Yeh Dil Mera, Dhoop Ki Deewar, Aangan and Yaqeen Ka Safar made fans go gaga over their amazing chemistry but unfortunately the two parted ways too early and left fans and public heartbroken. Sahara are really heartbroken and sad over Sajal & Ahad's divorce.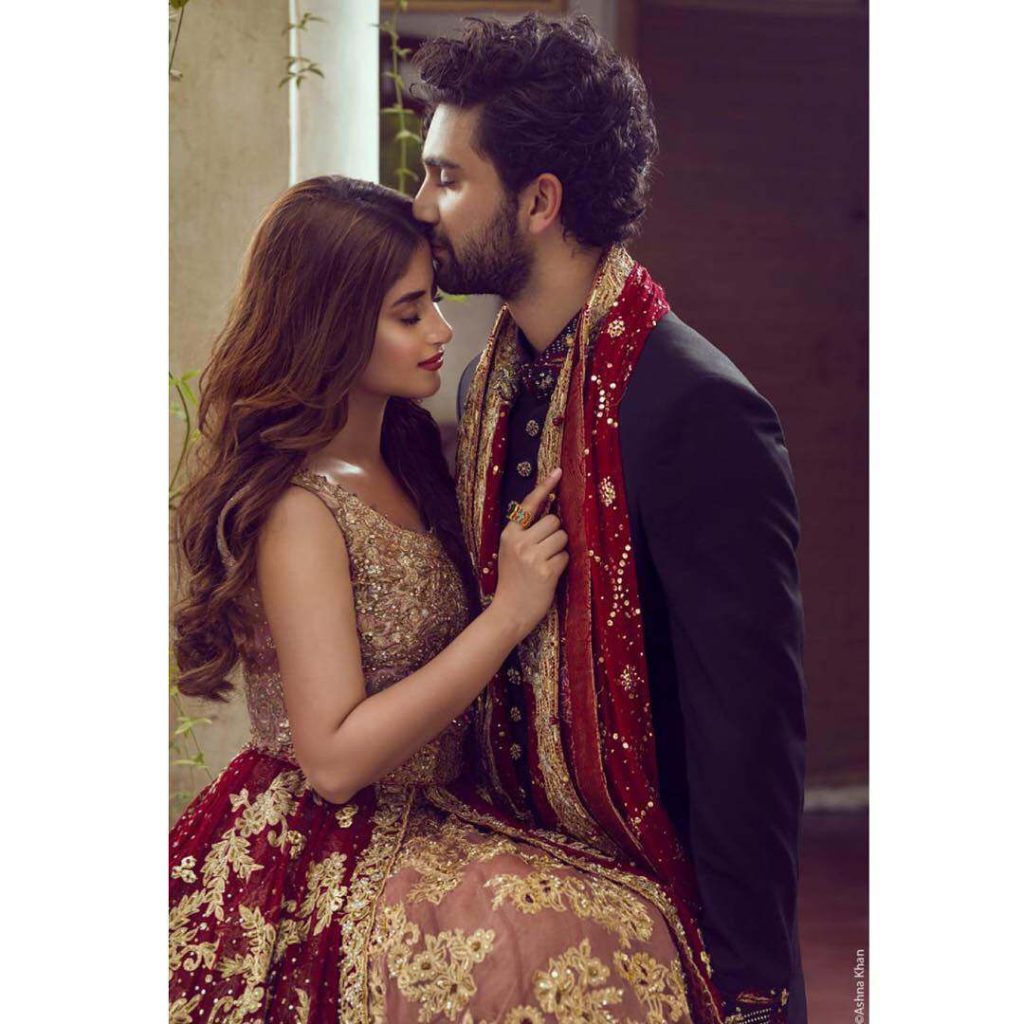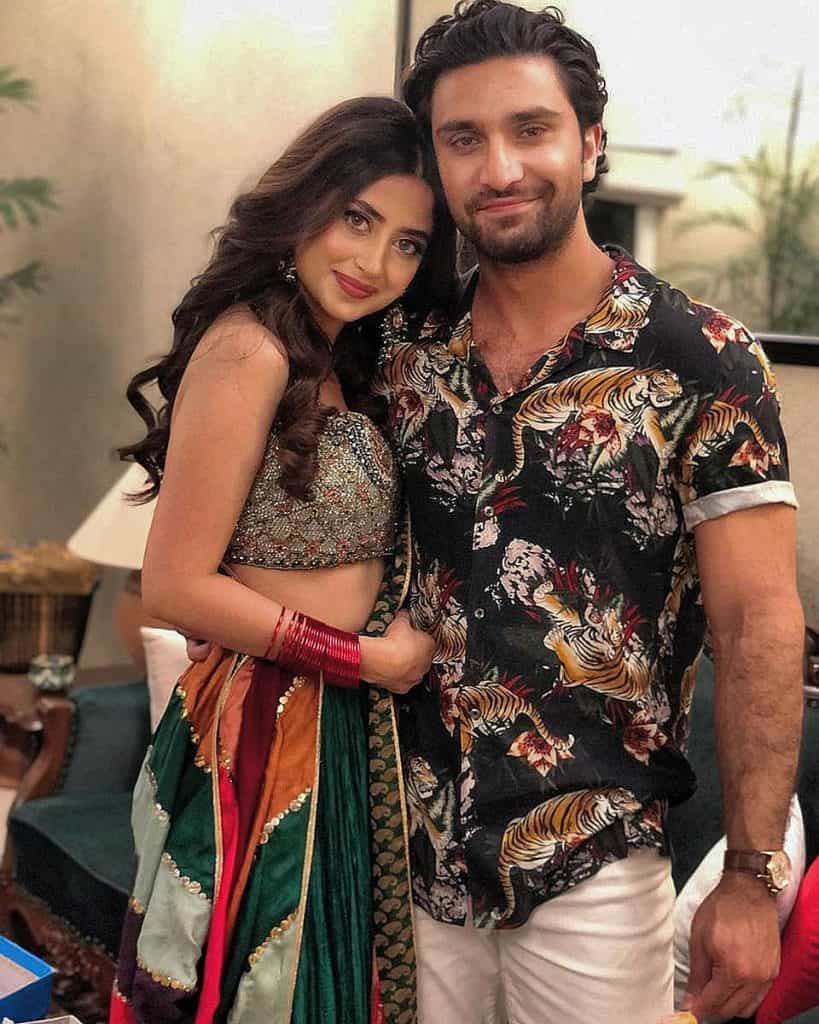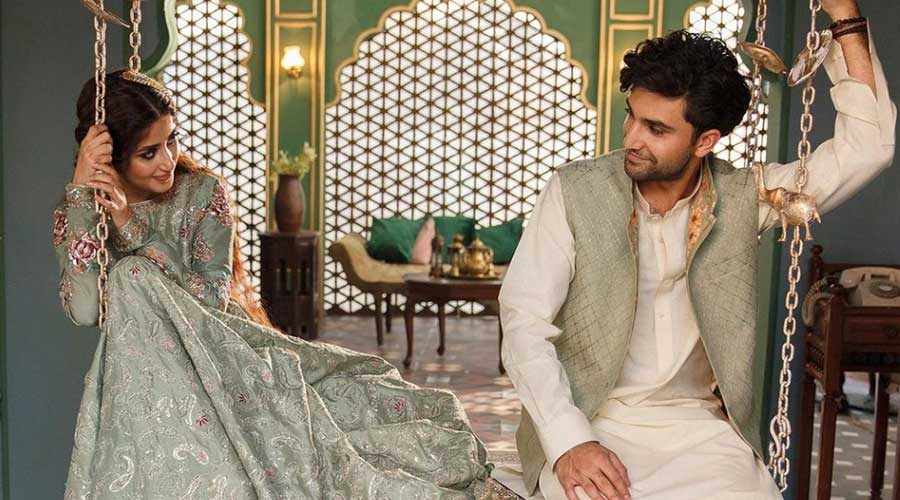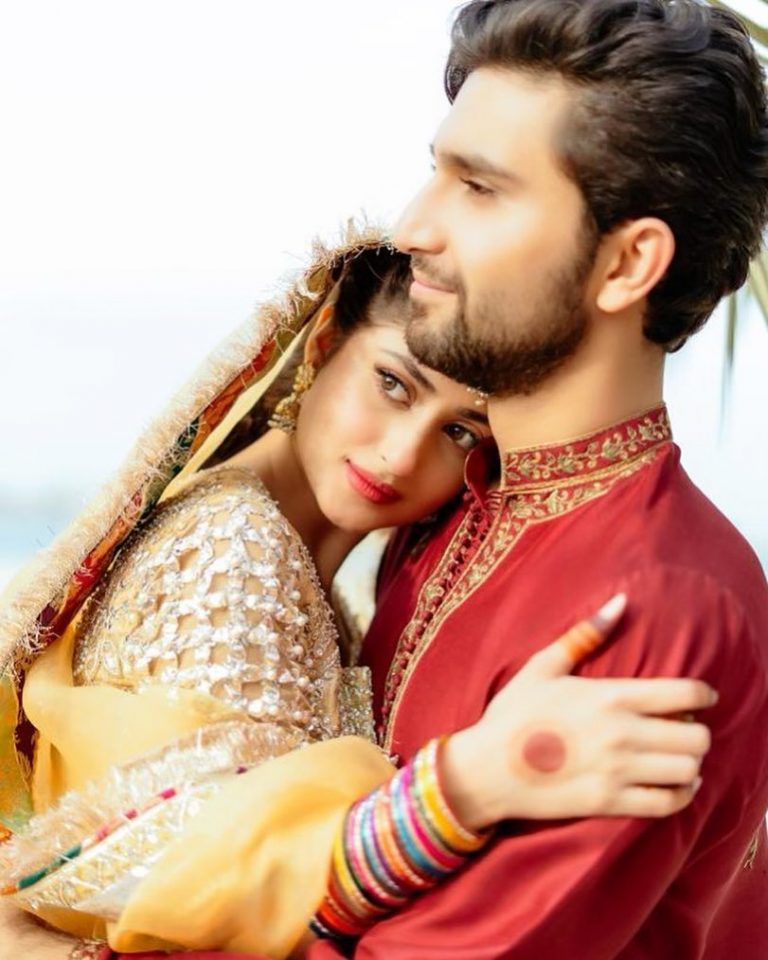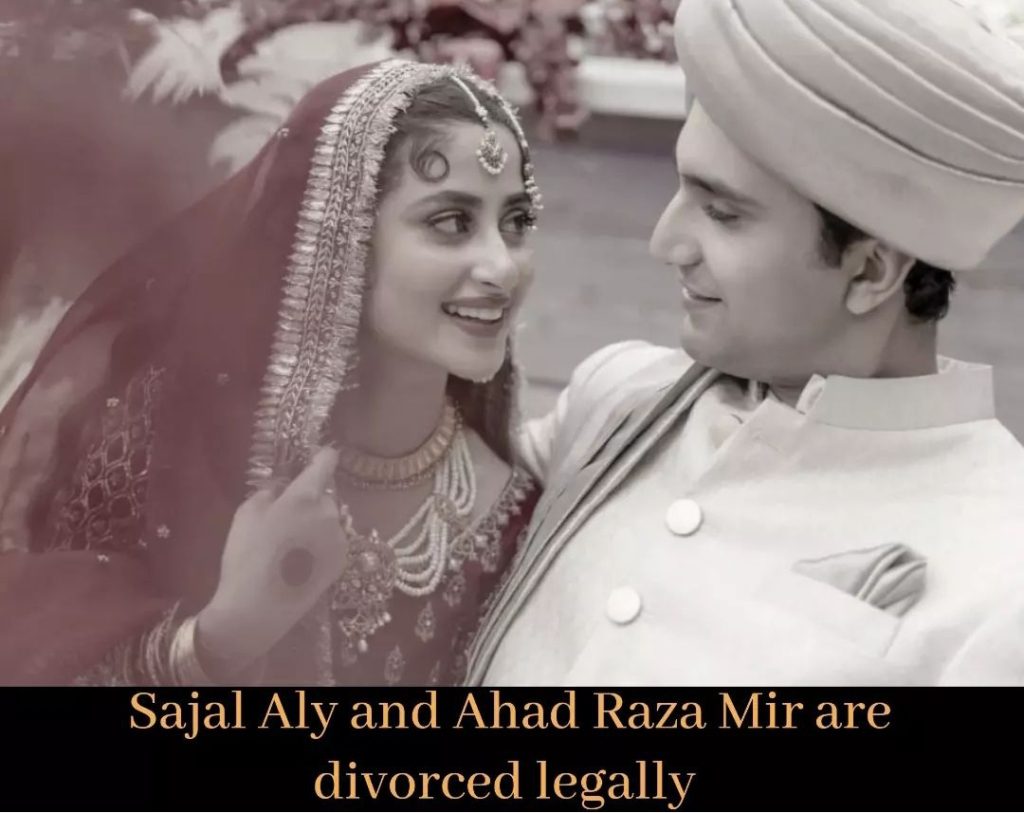 Well, the public is not only heartbroken but is outraged by the act of divorce by the actors. Public is saying that they are literally following West's path where relationships are being ridiculed by calling them off on small issues and petty things. One fan said that the actors of Lollywood, Hollywood, Bollywood and Tollywood just marry to have fun and then part ways. He said that it has become norm. One fan said that she is really sad over their divorce. One fan said that why did they even marry if they had to part ways too soon. One fan sarcastically wished for the divorce of her crush as easy as this. Almost everyone condemned the act of divorce. Many said that the actors do legalize their relationships to avoid public rant and then they move on so easily. A few fans debated that they still follow each other so maybe they still are together, however, the news say opposite to it. Here are all comments for you.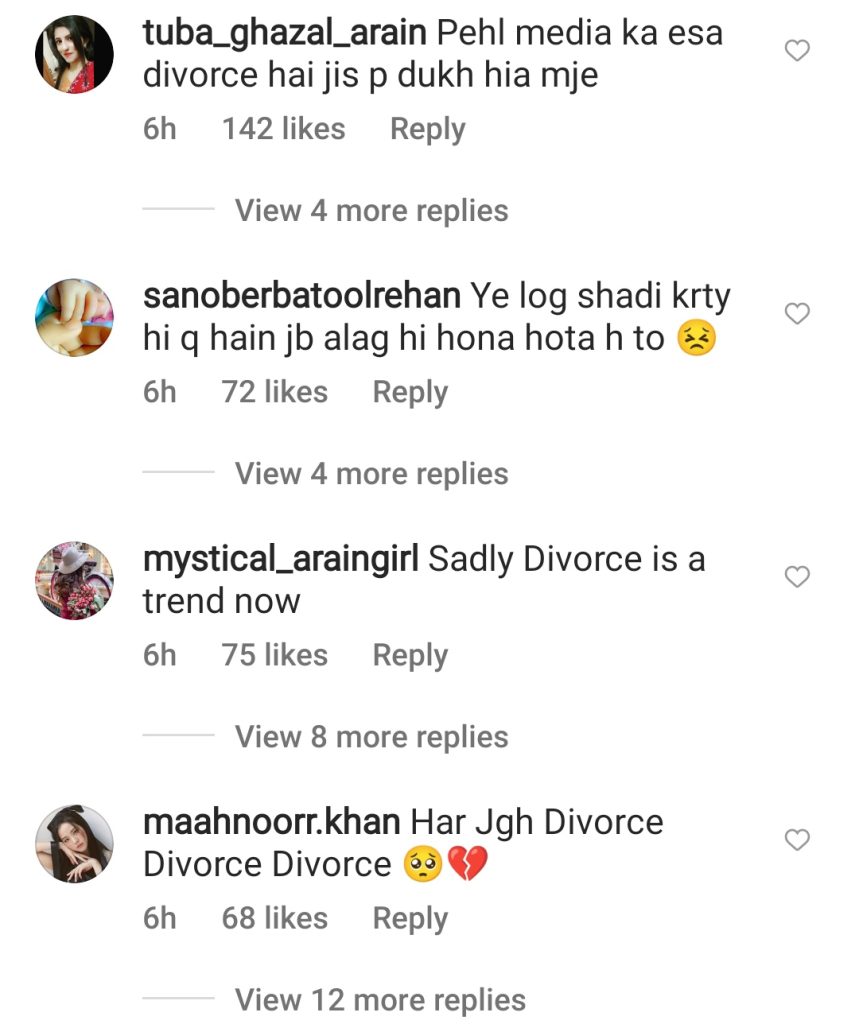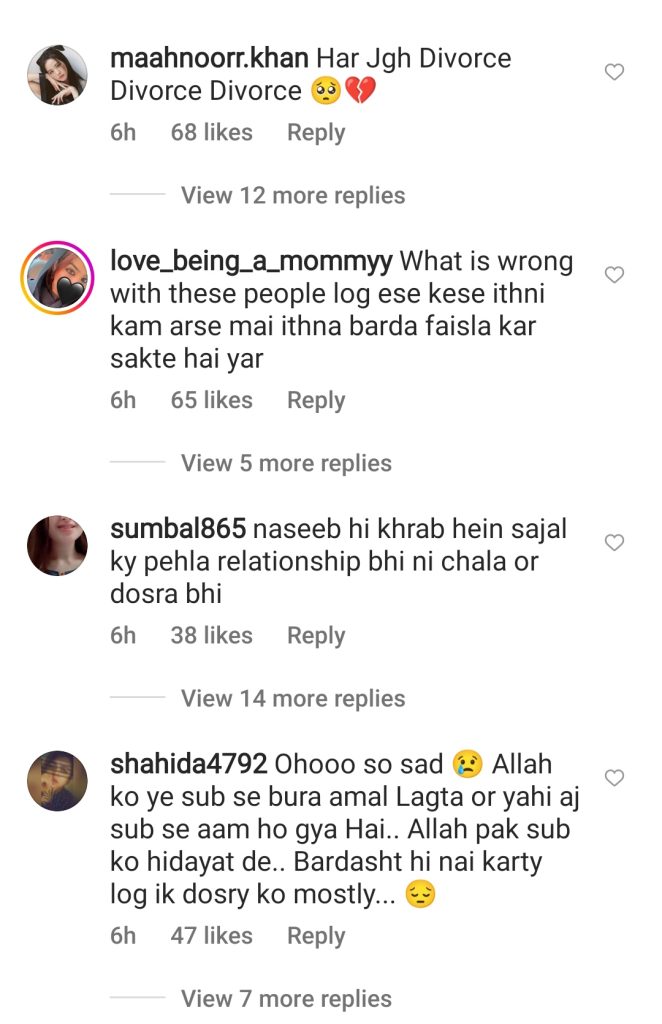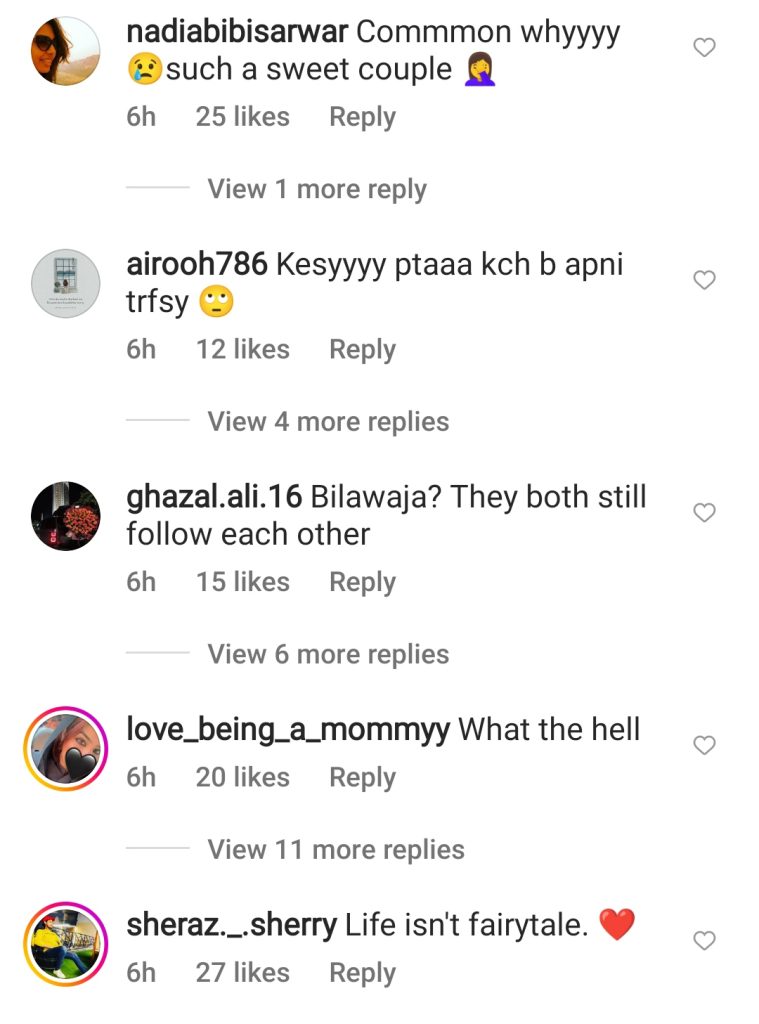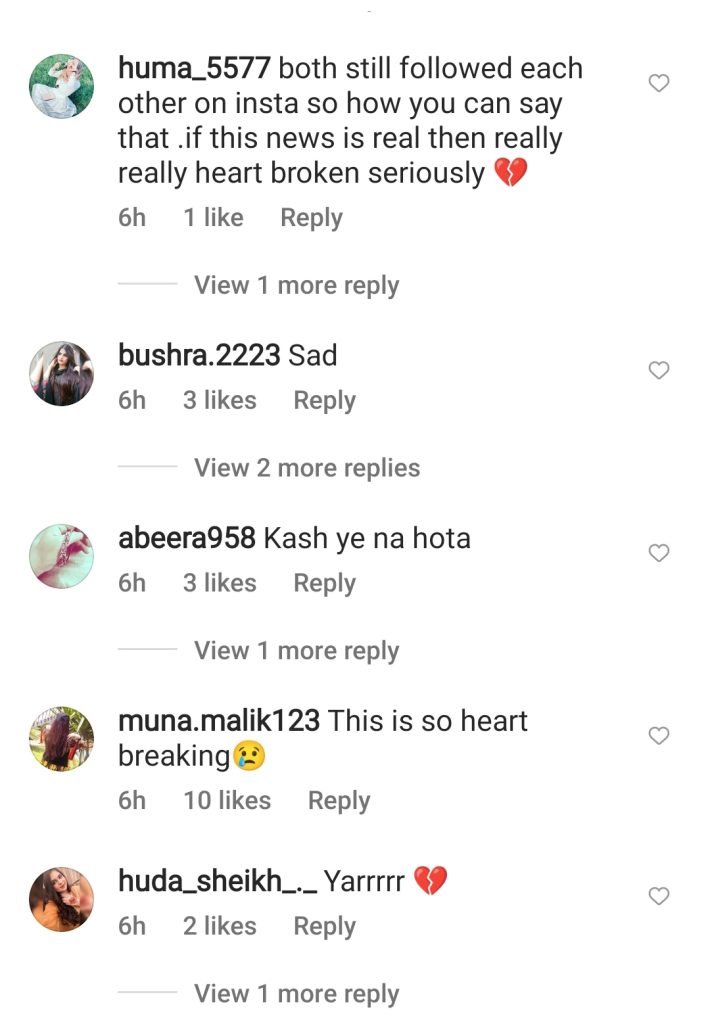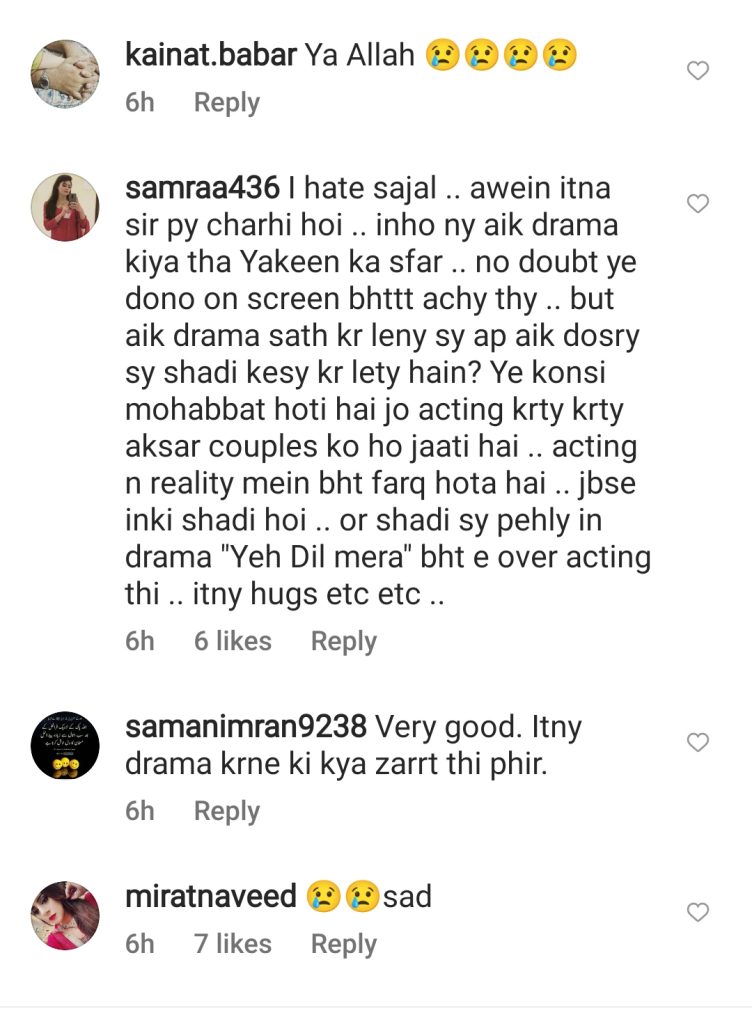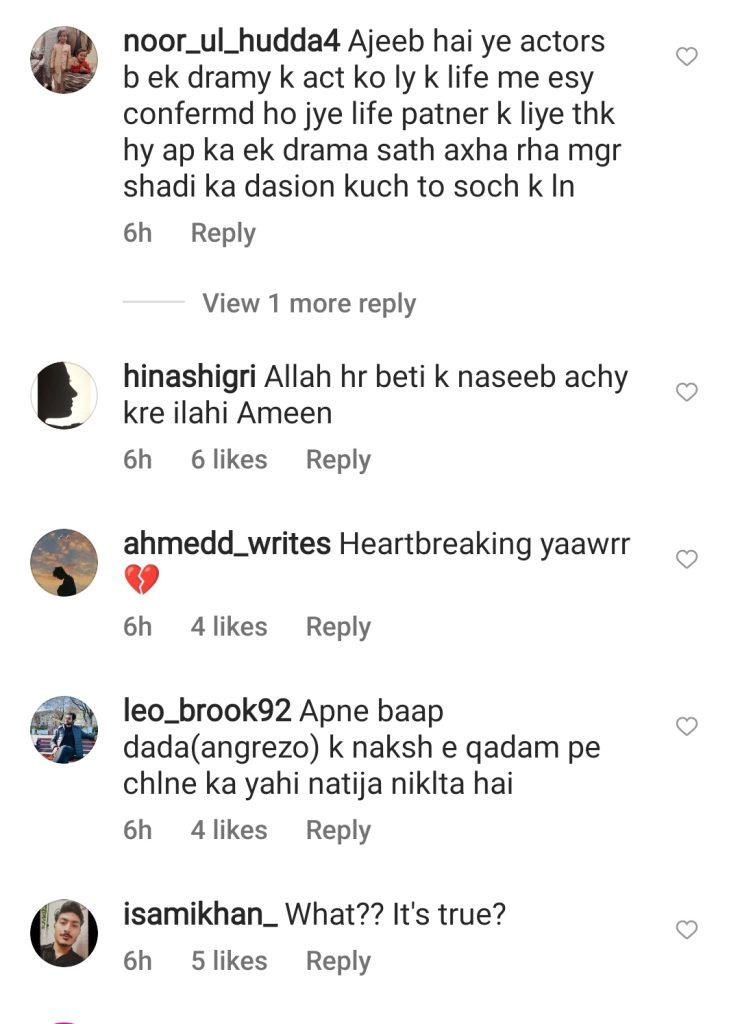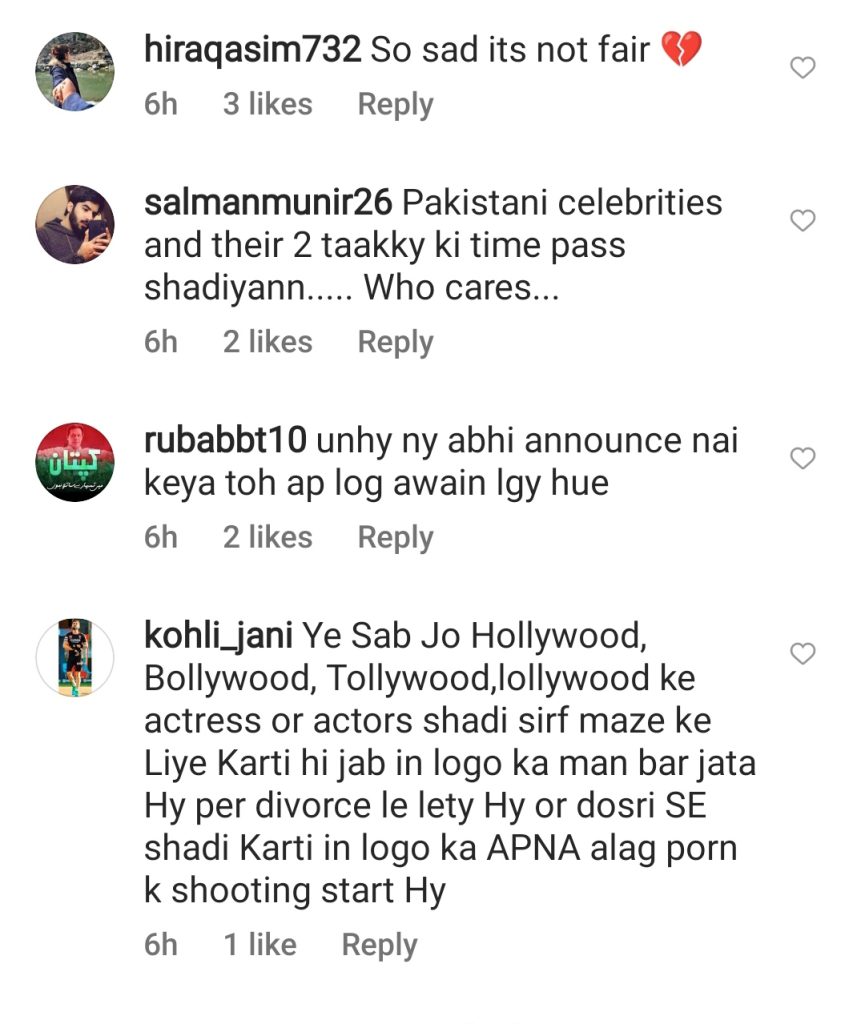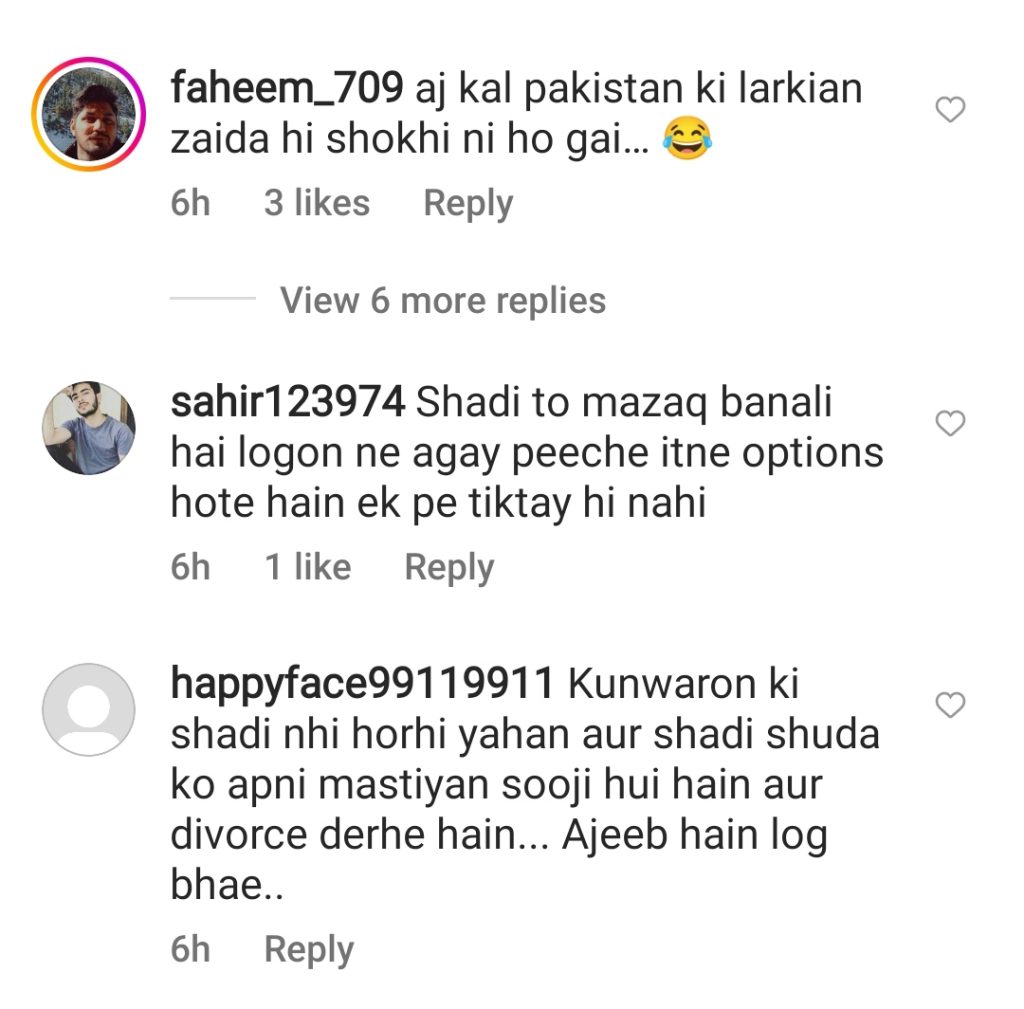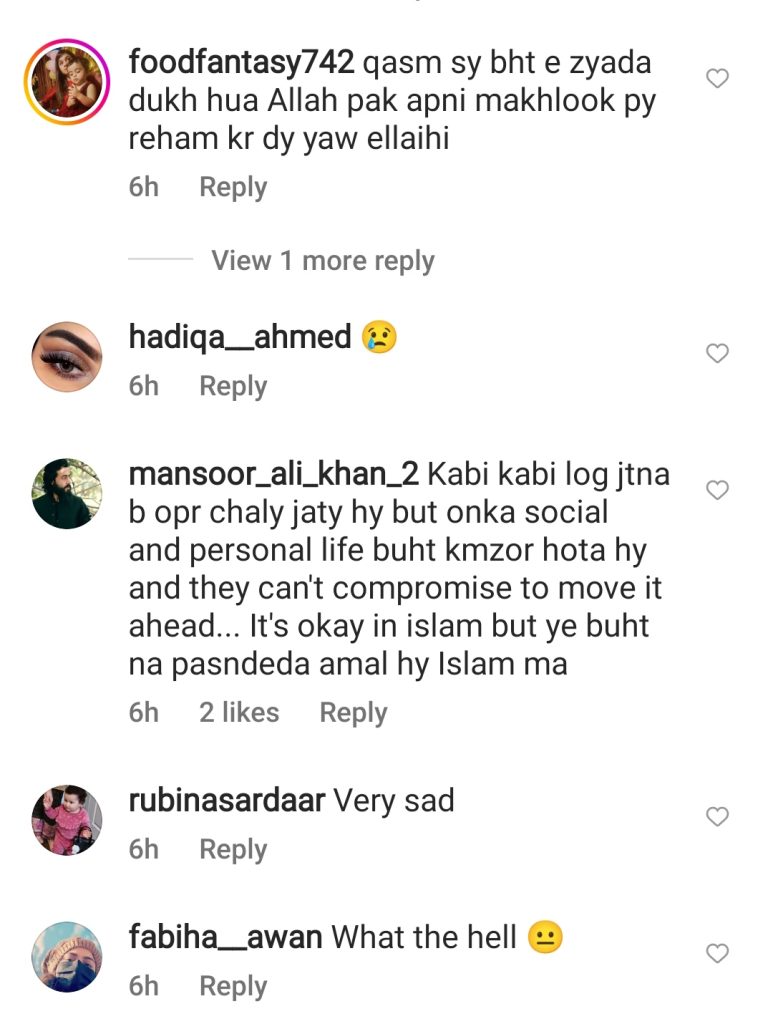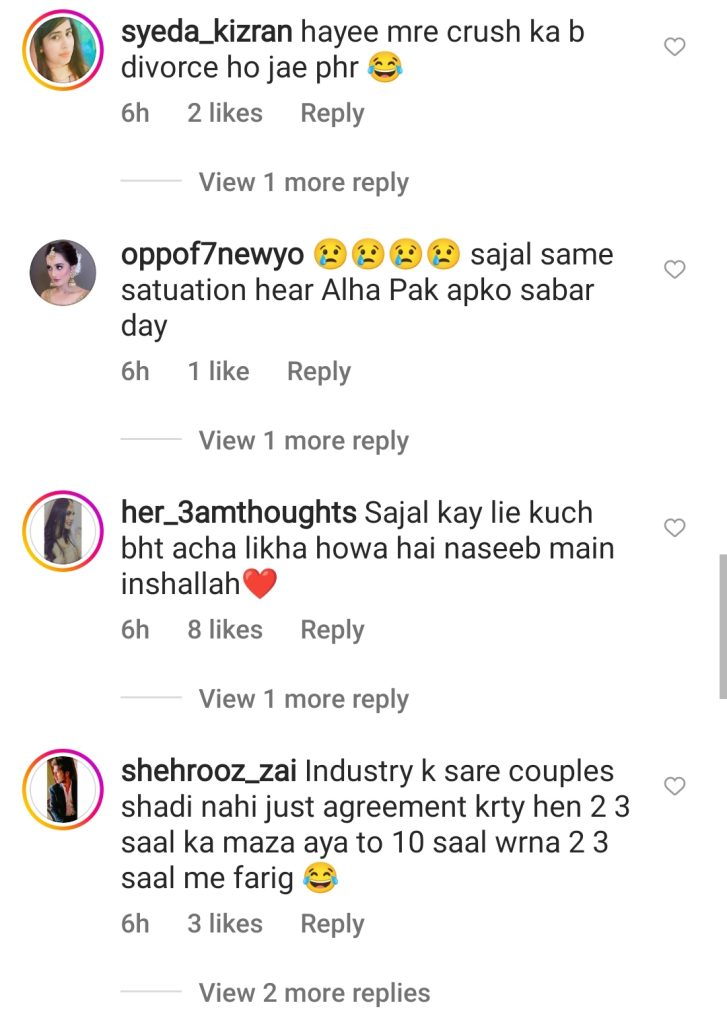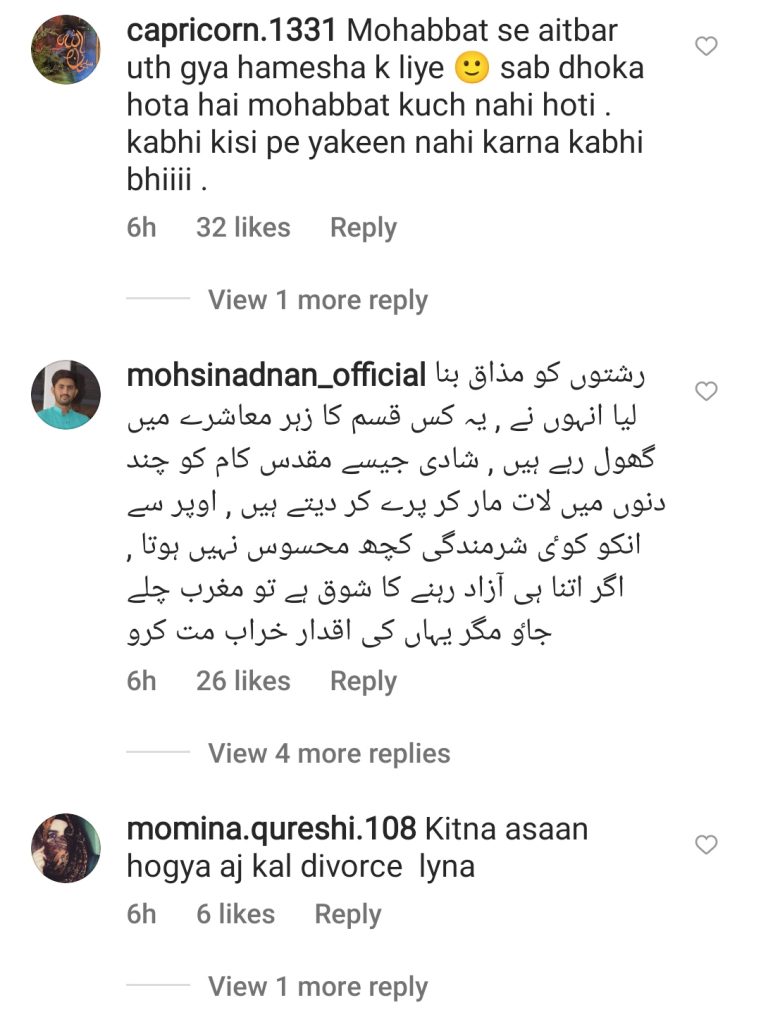 A few fans criticized Ahad for marrying Sajal Aly just to get fame and good projects. Fans also called out actress on acting with multiple actors. Fans are divided but Ahad Raza Mir is being accused of gaining fame through marriage.