Shahroz Sabzwari and Sadaf Kanwal are blessed with an adorable baby girl and the families of the two are celebrating the joyous moments. They are meeting up, greeting each other and having fun. Well, in a recent family video, the cute and adorable daughter of Shahroz Sabzwari & Syra Yousuf, Nooreh Shahroz, was also spotted. While Nooreh was seeing her little baby sister, fans spotted sadness in her eyes, they said she seems to be least interested. Here is the family video in which Nooreh was seeing her baby sister and public weighed her emotions.
Here are a few pictures of Nooreh while seeing her adorable baby sister.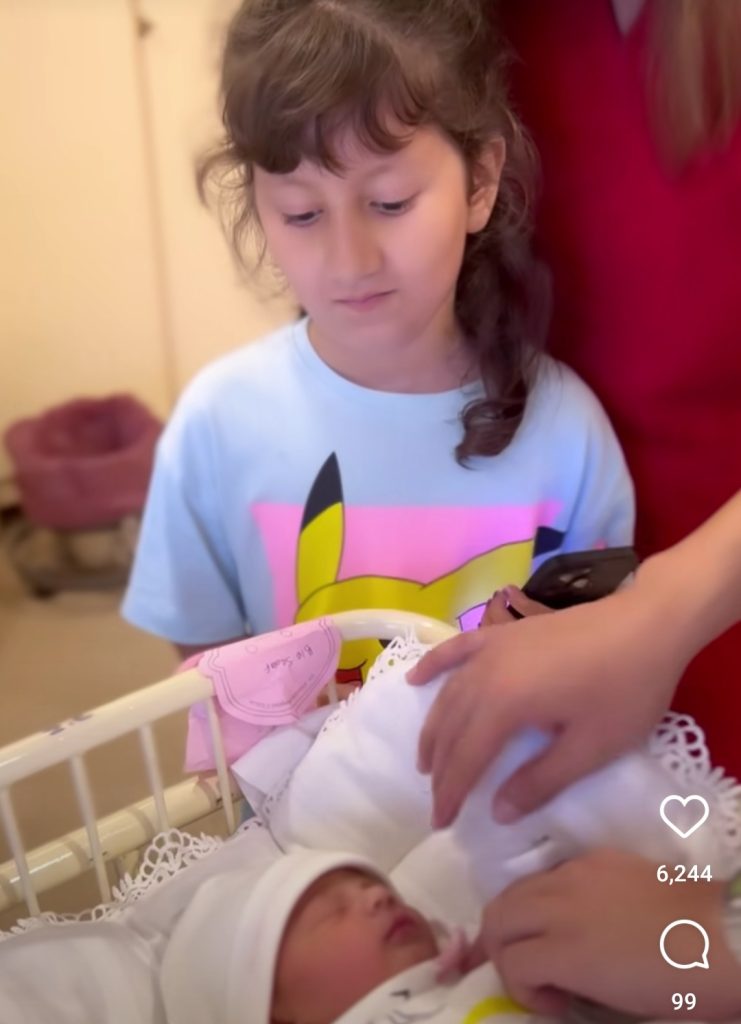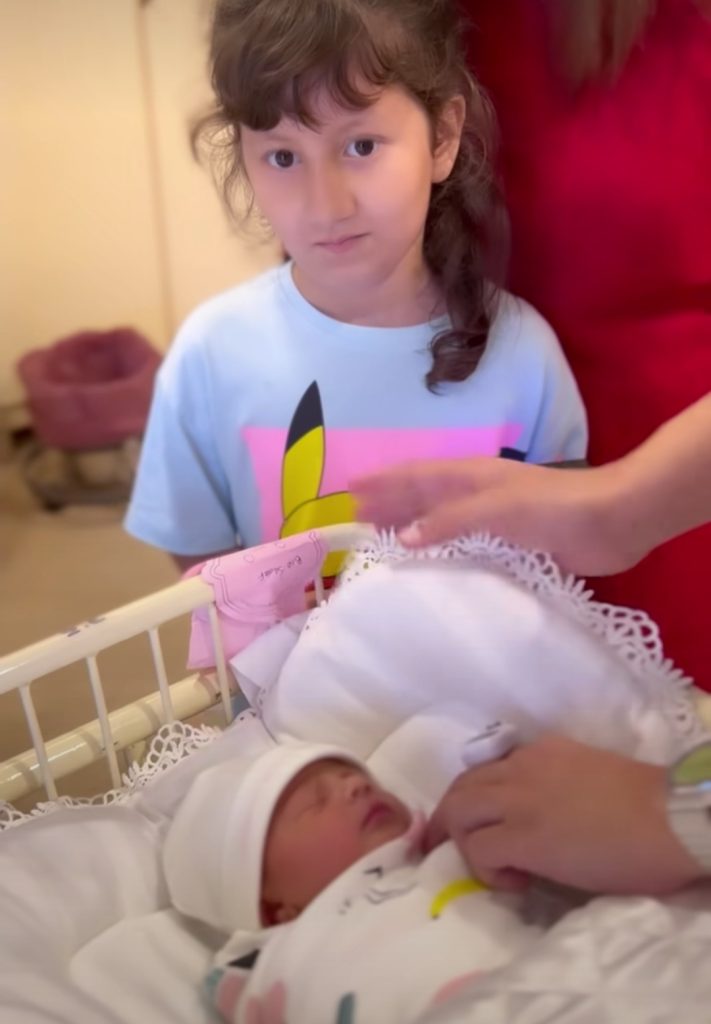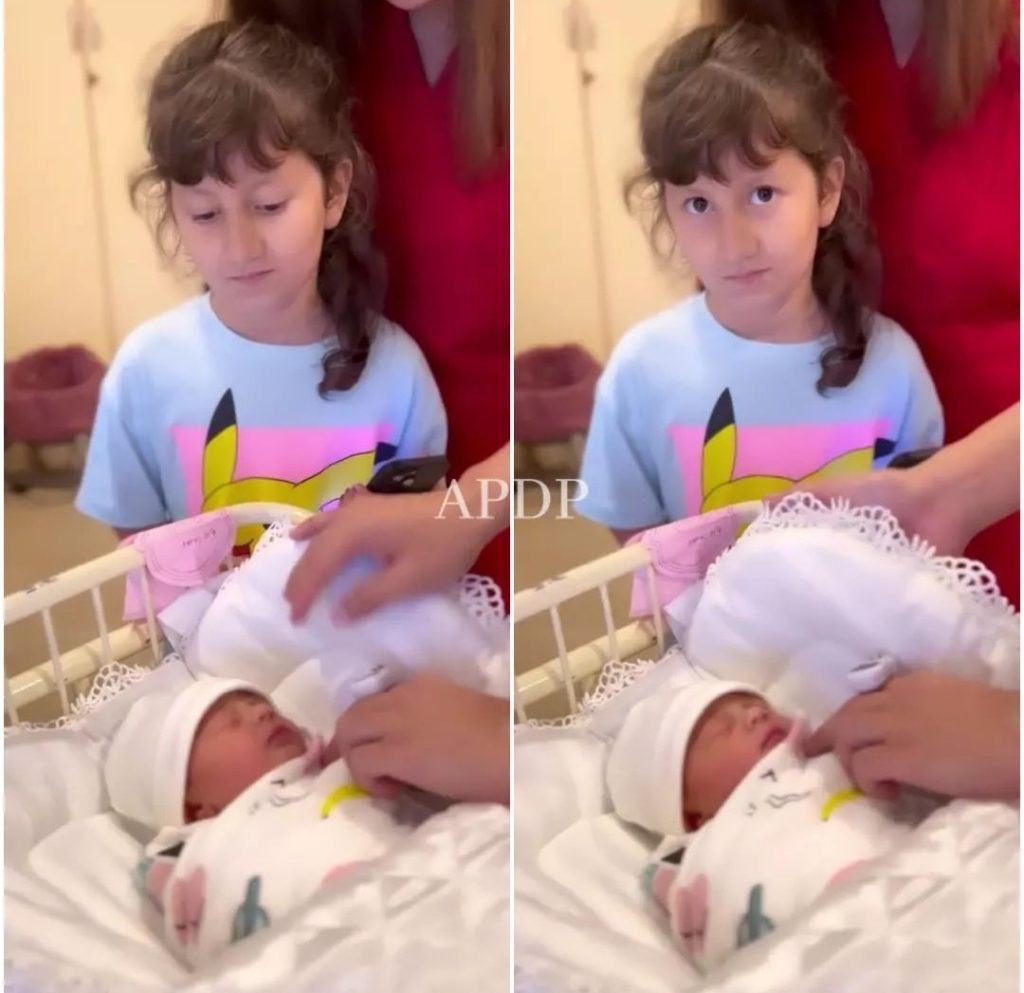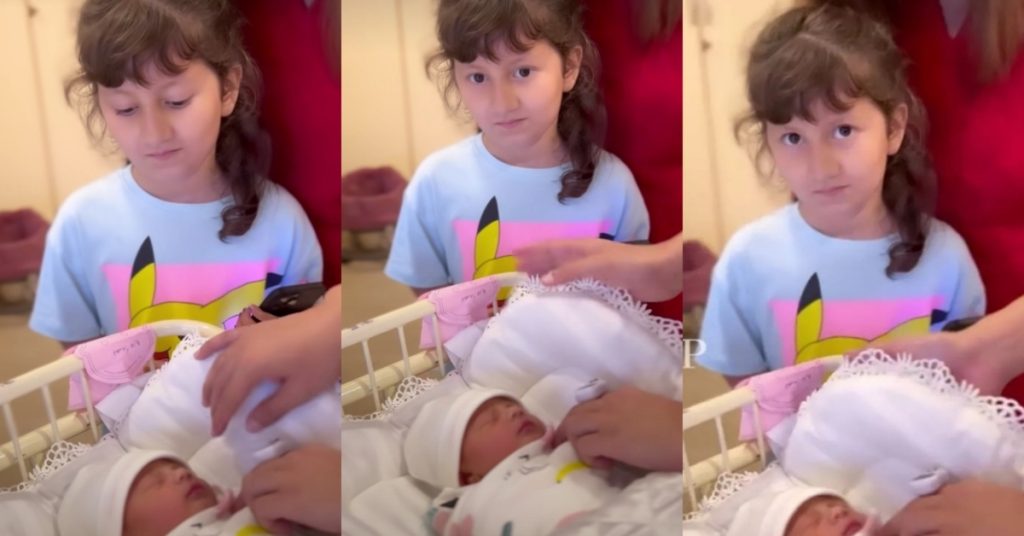 Well, fans said that she's not looking happy and one can clearly spot the sadness in her eyes. They said that maybe she's not interested in kids. One fan said that she's probably not interested in her baby sister as the kids of her age don't accept the step-siblings but later on she's going to love her sibling. Many fans wrote that she is not looking happy, and it is evident from her eyes and expressions, however, many fans schooled the people on being blunt and expressing their views about the little girl's emotions. Have a look at comments.