After 5 weeks of running successfully in cinemas Punjab Government issued a notification this Friday banning Na Maloom Afraad 2 from further screening.
Censor board cited "persistent complaints from different quarters" as the reason behind the ban. Though a legit reason hasn't been given by the government for the ban yet the ban continues to keep Na Maloom Afraad from reaching the big screen.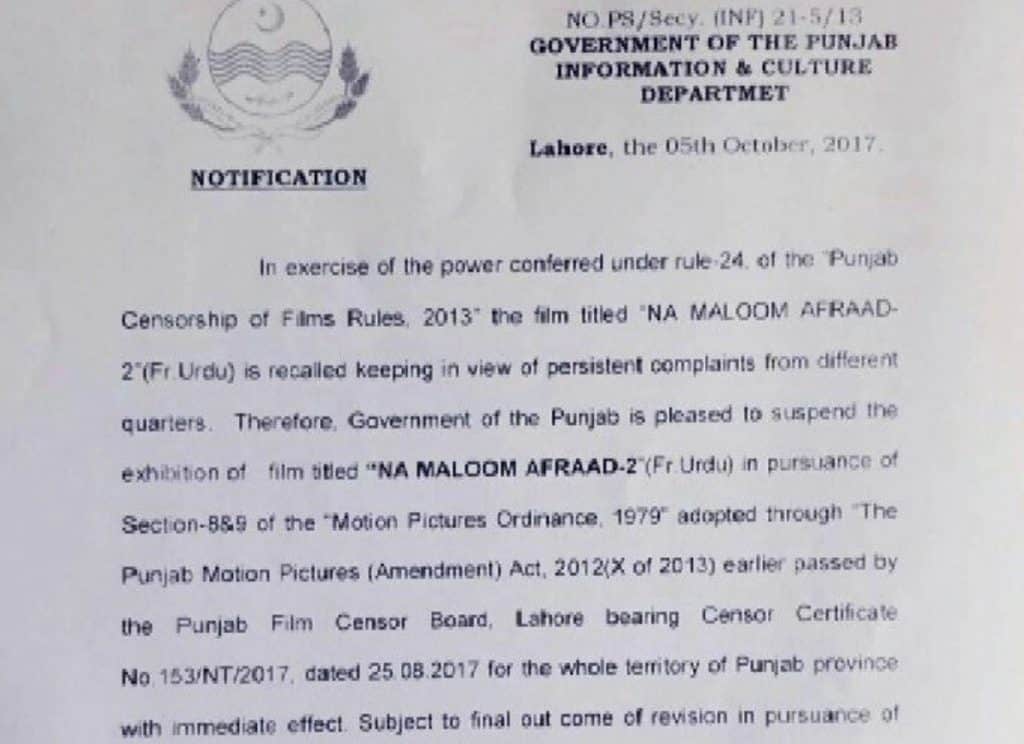 This isn't the first time Na Maloom Afraad 2 has fallen under scrutiny, it was barred in UAE citing that it "allegedly misrepresented Arabs".
This Javed Sheikh, Fahad Mustafa and Mohsin Abbas Haider starrer comedy film revolves around the misadventures of the above trio as they embark on a get-rich-quick scheme in Cape Town… involving an Arab sheikh and his gold toilet.
"This is a really strange move by the Punjab Censor Board. We had already received clearance by the censor board and the film released in September with no issues," Nabeel Qureshi, director of the film, stated in an interview. "Were they just not watching the film at that time?"
Qureshi further said "To clear a film for screening and then ban it a month later sets a really bad precedent. It's just ridiculous. Also, the censor board issued the notification on a weekend so I couldn't even go to court to challenge [the ban] immediately," he went on to add that he will take the matters to court and bring Na Maloom Afraad 2 back to the big screen.
Looks like a beginning of another controversy that will take many turns.