Two time academy award winner Pakistani filmmaker Sharmeen Obaid Chinoy is making it to the news headlines yet again after scoring an award for 'Best Documentary' at the 38th Annual News and Documentary Emmy Awards for 'A Girl in the River: The Price of Forgiveness'.
The award ceremony was held at Lincoln Center's Frederick P. Rose Hall in New York City on Thursday.
The documentary primarily revolves around a girl who survived an honour killing attempt from her own family and lived to tell the tale. The documentary got nominated for three different categories including Best Documentary, Outstanding Short Documentary and Outstanding Music and Sound.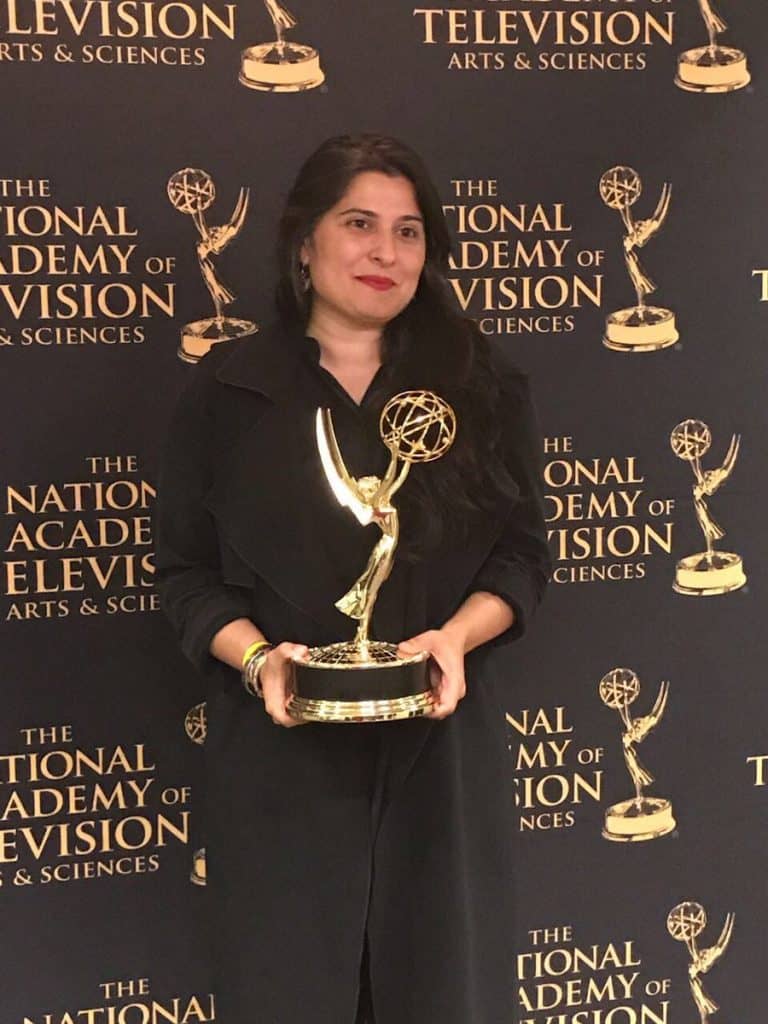 On winning the award Sharmeen Obaid said the following:
"It is an honour for my team to win the Emmy for best documentary! A Girl in the River started a discourse about honour killings in Pakistan but there is a lot of work still to be done and we are committed to continuing our advocacy." 
Sharmeen Obaid Chinoy has previously won Oscars for 'Saving Face' and 'A Girl in the River' and an Emmy for 'Children of Taliban'.
More power to Sharmeen Obaid and to everyone who is voicing the ones silenced by fear. Kudos to you ma'am.