Punjab Nahi Jaungi & Na Maloom Afraad 2 – Which One Is The Winner?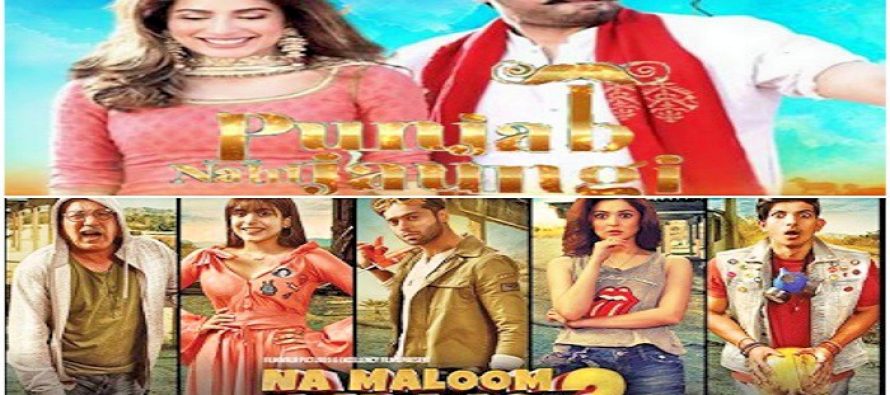 This year for the first time Pakistani filmmakers gave the cinema goers two exceptional films to choose from. Punjab Nahi Jaungi and Na Maloom Afraad 2 both boasted of an impressive cast and crew and cinematic experience with two completely different flavors. The producers and the team members involved in making these films went out of their way and worked hard to promote these films. The competition between these two films was fierce even before they were shown in cinemas and at the same time it was great to see actors supporting each other. At the end of the day, it really did look like everyone involved cared more about the success of the revival of the Pakistani film industry as opposed to looking after their own interests, which has been the most positive aspect of watching the film industry grow by leaps and bounds over the past few years.
Here is a comparison of both the films which will give the viewers a better insight into what to expect from them and in the end a verdict stating which film is most likely to win the viewers over.
The Plots & The Dialogues
The main plots of both these films are entirely different from each other. While Punjab Nahin Jaungi banks heavily on emotions and explores the dynamics of relationships when people from two different worlds come together, Na Maloom Afraad 2 relies entirely on comical events and situations to take the story forward and manages to entertain the viewers without delving into the emotional element of the relationship between the characters.
Punjab Nahi Jaungi's dialogues have Khalil-ur-Rehman written all over them! Like many other scripts written by the writer, these dialogues revolve around the concept of love as perceived by different characters in the story and many of these dialogues also have a comical element which too is not devoid of meaning. Na Maloom Afraad 2's dialogues are mostly fun and witty, meant for the common man but there are times when the humor gets too dirty. Having said that, overall, Na Maloom Afraad 2's script is more crisp whereas Punjab Nahi Jaungi does have a few scenes which could have been chopped down. The emotional quotient of Punjab Nahi Jaungi's script however outweighs that of Na Maloom Afraad 2's story.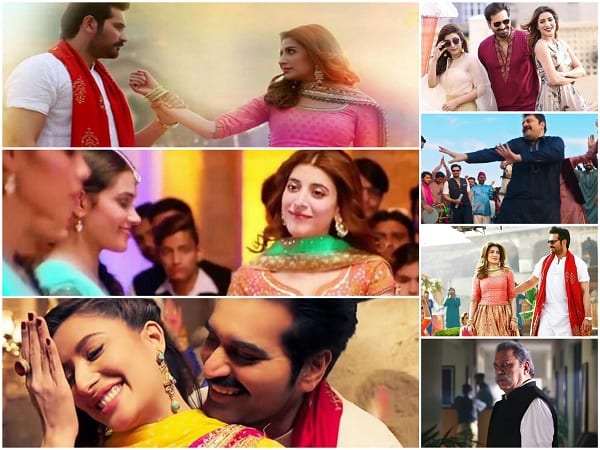 The Characters & The Performances
The leading characters of NMA2 are the same as they were in the prequel with a slight difference in their class & appearances but the overall personalities of these characters are the same. While all these characters are enjoyable, you do not form an emotional bond with any of them since the film focuses more on the events instead of exploring the characters. Fahad Mustafa, Mohsin Abbas Haider and Javaid Sheikh have given solid performances and even though the female leads don't have a big role to play in the story but they have done complete justice to their respective characters.
Punjab Nahi Jaungi on the other hand has a strong male lead and even with all his flaws Fawad Khagga manages to steal the show. Humayun Saeed's impressive performance and screen presence makes up for the weaknesses in his character. Mehwish Hayat is effortless as Amal. There are however times when Urwa Hocane stands out more than Mehwish Hayat. Saleem Mairaj, Ahmed Ali Butt, Naveed Shehzad Saba Hameed and Sohail Ahmed have also given exceptional performances in the film.
Na Maloom Afraad is a male-centric film hence the female characters have completely been relegated to the background. Punjab Nahi Jaungi on the other hand focuses equally on the male and female leads. While Na Maloom Afraad 2 failed to distribute screen time justly among all the characters, Punjab Nahi Jaungi does complete justice to all its characters by giving them ample screen time and allowing them to contribute to the story. There is a good reason why Urwa Hocane chose to promote PNJ; she definitely got a fair chance to showcase her talent in Punjab Nahin Jaungi and was absolutely brilliant as Durdana.
The Direction & Cinematography
Both these films have been directed skillfully and the beautiful cinematography makes them both a visual treat. While Punjab Nahi Jaungi beautifully explores the raw beauty of Punjab and has an Eastern flavor, Na Maloom Afraad has been shot in Cape Town, South Africa and has a more modern feel to it. Nadeem Baig and Nabeel Qureshi yet again have proved that both of them are phenomenal directors who always manage to translate their ideas faultlessly on screen. Both these films are brilliantly executed and the directors have used all the modern technology available to their advantage.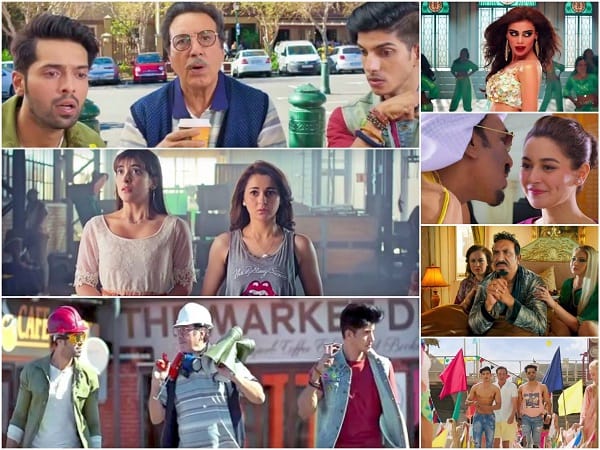 The Songs & Choreography
Punjab Nahi Jaungi is definitely a winner in this department because it has plenty of songs, all of them are beautifully composed, are different from one another and the way they have been shot and choreographed is impressive as well. Na Maloom Afraad 2's songs completely fit in the situations and scenarios being shown at that time but the film does not have enough songs and not a single song which includes the female leads . Also, the songs have been used to add "masala" to the film unlike Punjab Nahi Jaungi which does not attempt to do so.
The Verdict
Both these films have far more strengths than weaknesses therefore they both have the potential of winning the hearts of the viewers and winning big at the box office. They offer something completely different from each other but both of them are entertaining and impressive in their own way. While Punjab Nahi Jaungi offers family drama with a filmy touch, Na Maloom Afraad 2 is the kind of film you would enjoy watching with friends. PNJ will give you catchy phrases and will make you laugh and cry at the same time. Na Maloom Afraad will make you laugh with tears rolling down your face! Most importantly, Na Maloom Afraad 2 and Punjab Nahi Jaungi deliver exactly what they promised and perhaps even more. Both these films will make you proud of how far Pakistani films have come over the years.
---