Pyare Afzal, what the producer is saying?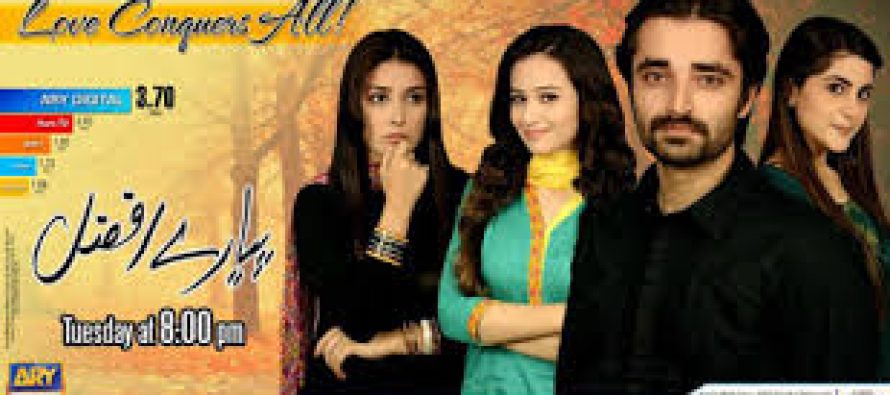 Everybody is praising Pyare Afzal for its acting, direction, writer, script, support cast, music and OST but producer of drama is as important as other persons, in the end it is the producer who provides finance to make a dream into a reality i.e. to shot a script to be a drama.
Pyare Afzal is produced by Six Sigma Plus, which is the production house of famous artist Humayun Saeed. Recently Humayun Saeed has talked to Urdu Daily Naibaat over the rumors of second part of Pyare Afzal. As per Humayun he is thrilled by the overwhelming success of PA which has encouraged him to come up with something even better than PA. Humayun has neither denied nor confirmed the reports of sequel of Pyare Afzal. As per Humayun the original story was shot as it is, and no part of original story/script was modified during dramatization. The story was a true reflection of our society equally well scripted by the writer Khalilur Rehman Qamar. As per Humayun after the tremendous success of PA, he is challenged by the viewers to produce an even better drama then PA.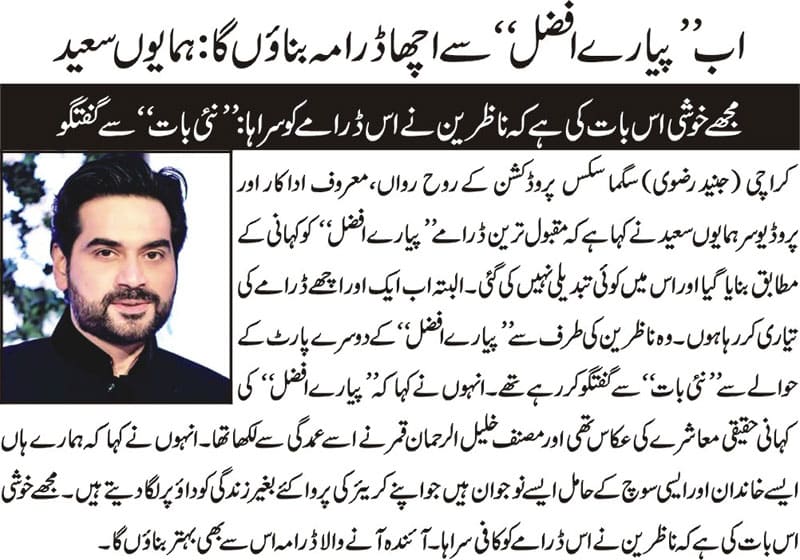 Rashid Nazir Ali
---