Qasim Ali Shah who is a popular motivational speaker has landed himself in hot waters after his video went viral. In the video, he said that the ultimate goal of a woman's life is to become a good wife and mother and our education system doesn't have any subject in which they are taught about this.
can imran Khan pls introduce a new subject perfect wives 101, when we study that, boys can go for games class, qk wo tou perfect hain 😍

(also i stopped listening to this vid after this, so idk how he concluded but qasim ali shah im throwing your books out ) pic.twitter.com/KuR7OrHcTj

— ainathecool (@loveatthecoffe1) November 1, 2020
His video clip went viral, and he has been criticized over his sexist comments about women. People couldn't stop bashing him because in this era where women are already suppressed and still they are the ones who need to learn about being a good wife and mother.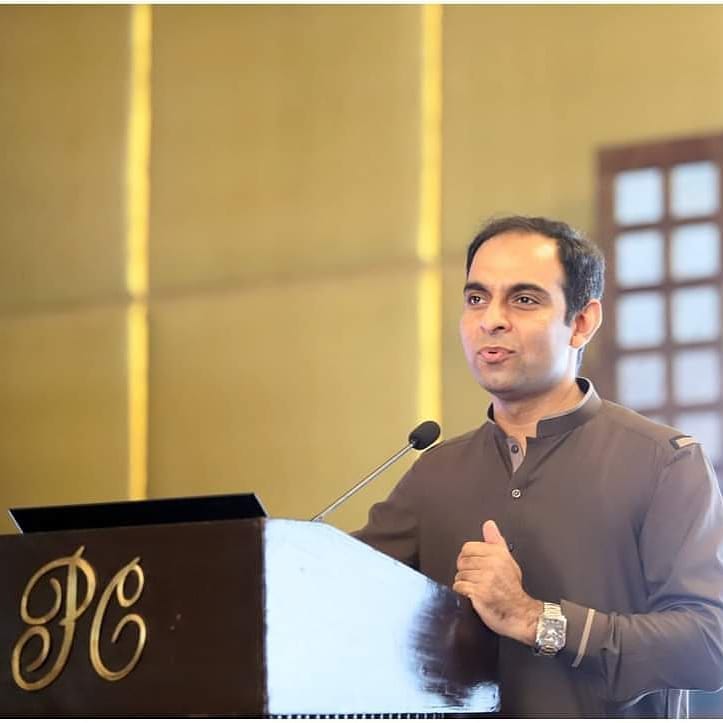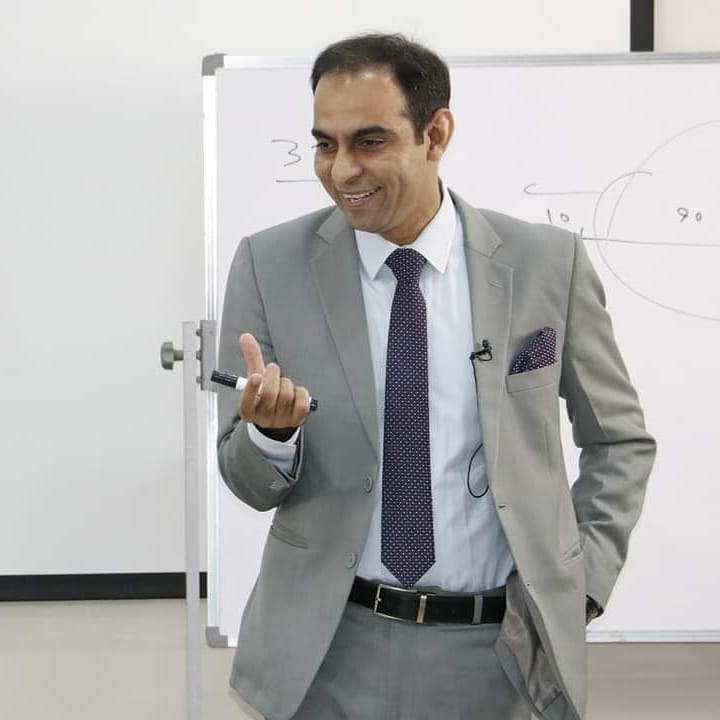 Here is how people are reacting, checkout!
How about boys? Do they teach them to be good husband, son and a brother ??

— Yasir Khan (@iYasir_Khattak) November 2, 2020
Factory for future slaves.

— Abbas Ali (@AbbasAl2020) November 2, 2020
Why even have girls schools if they can't teach them to be slaves to their husbands?

LGS should rename itself to Lahore Groom Slaves, burn all the science books, and teach young girls to make better wigs, so Qasim Ali Shah never appears on camera looking like this again. pic.twitter.com/pQdrTprfNv

— Shehzad Ghias Shaikh (@Shehzad89) November 2, 2020
Shafqat uncle please don't pay attention to this Motivational Speaker @Shafqat_Mahmood #QasimAliShah https://t.co/roUn7qhcTu

— Niba khalid (@nibakhalid06) November 3, 2020
Aur acha shohar hona kaha parhaya jata hai hai ????? #QasimAliShah https://t.co/zEWrJdmTvp

— Something to be…. (@Shy_1124) November 3, 2020
Please introduce Husbandology and Fatherology first ☺️☺️

boys ko aik husband aur baap ka ultimate role sikhane kay lye@qasimalishah01 #QasimAliShah #Shafqatmehmood https://t.co/4WYoVBQhEM

— Karachi_mommy (@RandomBytes1) November 3, 2020
So how to adjust in a patriarchal society in a much BETTER way,should be taught in Schools as girls got only 2 ultimate roles in life,of a wife & a mother.

Are Schools going to teach boys their ONLY 2 ultimate roles,of a better husband & a better father?#QasimAliShah#Pakistan https://t.co/YvoPBFxlrG

— Sadia Sheikh (@iSadiaSheikh) November 3, 2020
گھٹیا سوچ کی مذمت : جدید فراڈیے کی سماجی سوچ ملاحظہ کیجئے یہ کسی طور بھی غلامی سے آزاد کرنے والی نہیں۔۔۔!!!
خاتون صرف شوہر کی تابعدار ہونی چاہیے باقی خواتین کی تعلیم کے تمام ادارے بند کر دینی چاہیے۔۔۔🤔🤔🤔#QasimAliShah #motivationalspeaker #women pic.twitter.com/JS1zUERa4H

— Wasif Abidi (@AbidiCorner) November 4, 2020
Always knew that #QasimAliShah guy is fraud.

— Syed Bilal Tirmizi (@btirmizi) November 4, 2020
The fact that people like Qasim Ali Shah have the power to influence young minds in a country where male chauvinism is already a huge issue is sickening tbh..

— Damsel is reading.. (@ATweets_) November 3, 2020
I actually thought high of Qasim Ali Shah but ofc men never cease to disappoint you.

— K (@leptirdreams) November 2, 2020
Acha baap aur acha shohar bun jaaney ki ta'leem tou kindergarten mein shuroo hotee hai na https://t.co/6vXfxQUEO8

— afia salam (@afiasalam) November 2, 2020
Maslow's hierarchy of needs for women – reinterpreted by Mr. Qasim Ali Shah pic.twitter.com/veY1NgeEei

— Mashriki Mashkro (@commiedi) November 2, 2020
Comedian Ali Gul Pir has made a funny video on Qasim Ali Shah and he has excellently done his mimicry. Have a look!
Learn to be a #AchiBiwi by a male Pakistani motivational speaker because he would know what he's talking about 🙄 #Patriarchy #achiaurat #buriaurat #learn2BeGoodHusband course starting soon! pic.twitter.com/EIhnH3lPI9

— Ali Gul Pir (@Aligulpir) November 4, 2020
Social media reacted angrily on Qasim Ali Shah's comments and people couldn't have it. What so think about Qasim Ali Shah's video? Share your views with us.