A lot of divorce incidents in the industry are putting a wrong image of industry, the trend is alarming. Now, public and actors also talk about the unfortunate events happening in industry, fans were already confused and upset about Sajal and Ahad, Aamir Liaquat's recent third divorce has made them more concern, also his divorce has taken an ugly turn. In the divorce, the parties are putting up serious accusations on each others and also posting audio and video proofs.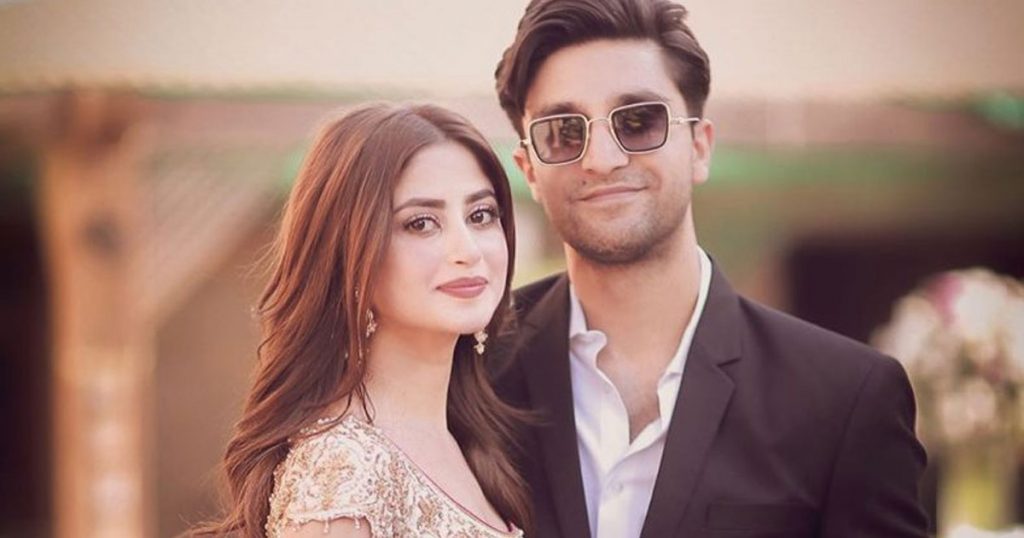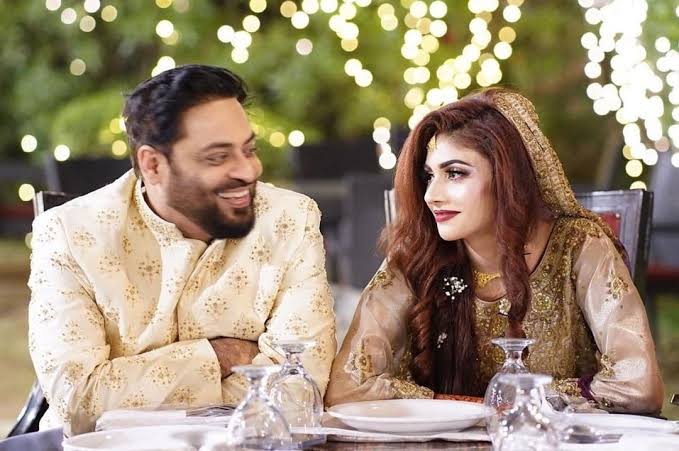 Recently, Rabi Pirzada has given her two cents on the issue of divorces in the light of recent divorce of Sajal and Ahad. The singer's statement also confirmed the divorce of Ahad and Sajal who are still quiet about it. Rabi Pirzada said that the most grieving divorce for her was of Sajal and Ahad but Kudos to them as they didn't do any of character assassination.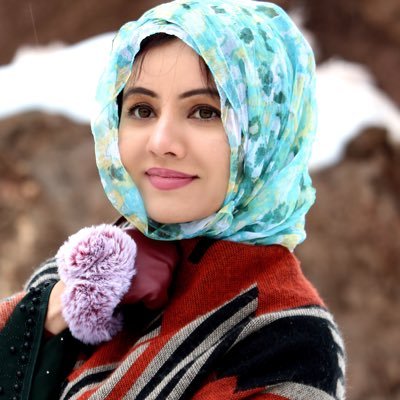 Rabi Pirzada said, "I was very sad about the divorce of Sajal and Ahad, but neither of them did character assassination of each other, Marriage is a very respectful relationship. Don't make it a circus. We all have to die, and have to answer to Allah for our actions. Aren't those who know religion better than me afraid? #AamirLiaquatHussain"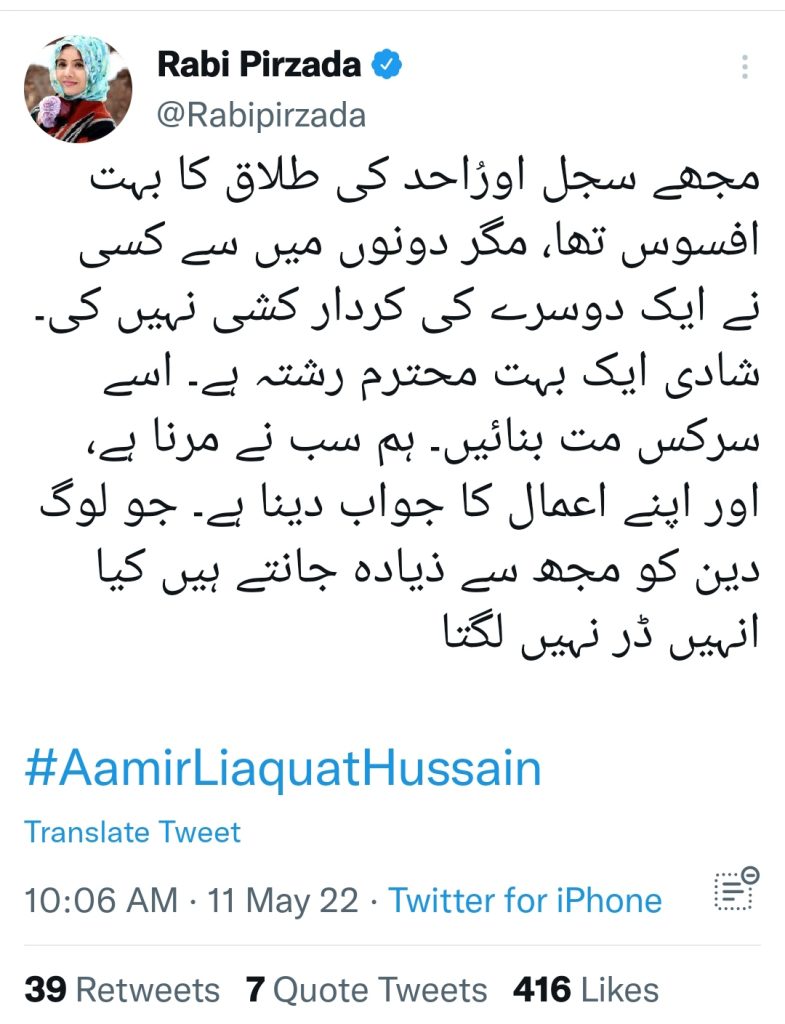 She while confirming about the popular couple's divorce, urged Aamir Liaquat and his wife to stop being evil for each other. It is to be remembered that both the parties are indulged into ugly war of words and also bring up proofs while Sajal and Ahad are just silent about their divorce.
Here is public reaction to Rabi Pirzada's tweet.