Rabi Pirzada, after her personal pictures and videos went viral, bid farewell to social media and devoted her life to Islam. Although, it hasn't been a long time, Rabi now uses her social media as an Islamic influencer, spreading the knowledge of deen and trying to learn and spread more Islamic values.
Recently, the singer cum actress shared a post of how, despite some people criticizing her decision of pursuing Islamic teachings and become a devouted Muslim, there were fans, from across the border, who appreciated her effort and praised her humanity.
Taking to her Instagram, Rabi posted an email that she had received,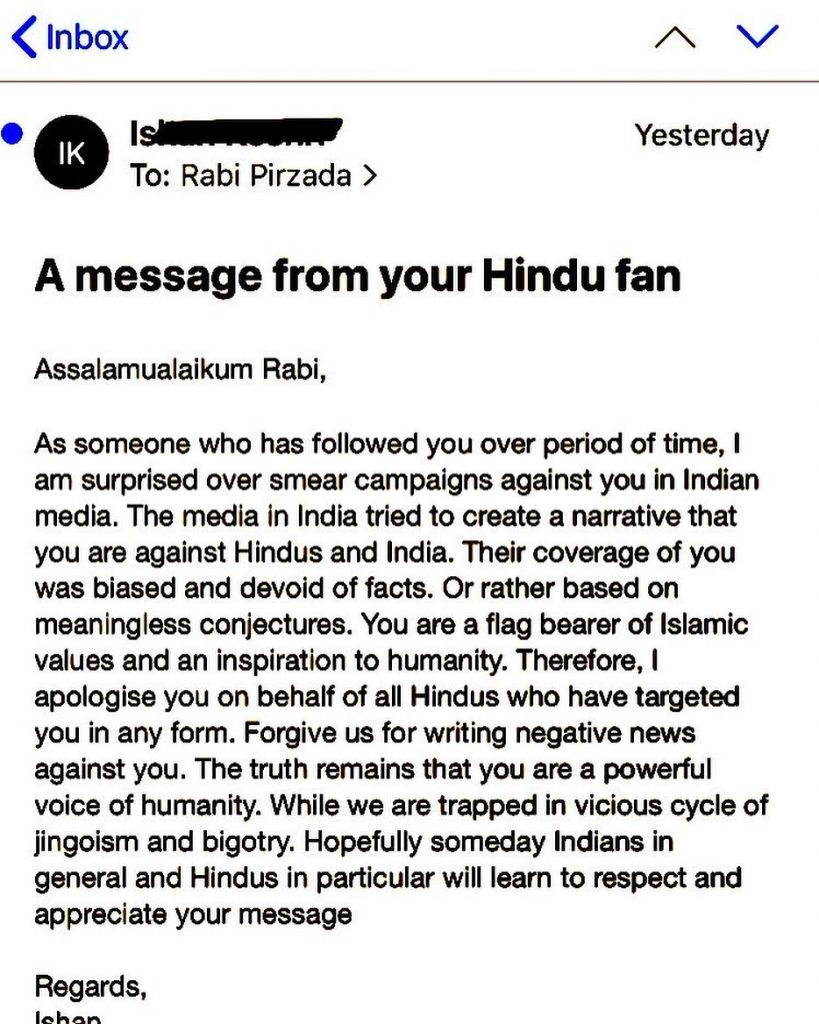 "You people have always supported me in difficult times. Although a few troublemakers are still against my decision of devoting my life to Islam. However, this is an email from a Hindu fan. Thank God people know what has actually happened," wrote Rabi on her Instagram.
Adding further about how she never posted such emails on public platforms, Rabi stated, "Thanks to Allah, people do get my message for humanity."
Recently Rabi Pirzada also shared a few pictures with fellow ex-model and actress Sarah Chaudhry, who too had bid goodbye to the entertainment industry, deeming it haram in Islam.
Rabi, posted the pictures on her Twitter, alongside a beautiful message praising Sarah.