Rabi Pirzada is a Pakistani Pop singer who became a part of the showbiz industry in year 2004. Rabi Pirzada has over the years voiced her opinions on different issues and she has never held back. The singer often lands herself in different controversies but unfortunately, she is faced with the biggest controversy and scandal of her entire career.
Rabi Pirzada faced heavy criticism when she posted a picture wearing suicide vest, calling herself Kashmir Ki Beti. The sentiment behind her picture was not well received by the Twitterati. Rabi Pirzada speaks passionately about the rights of Kashmiri Muslims and the problems they are faced with. She also speaks against Pakistani celebrities who have not till date spoken in favor of Kashmiri Muslims.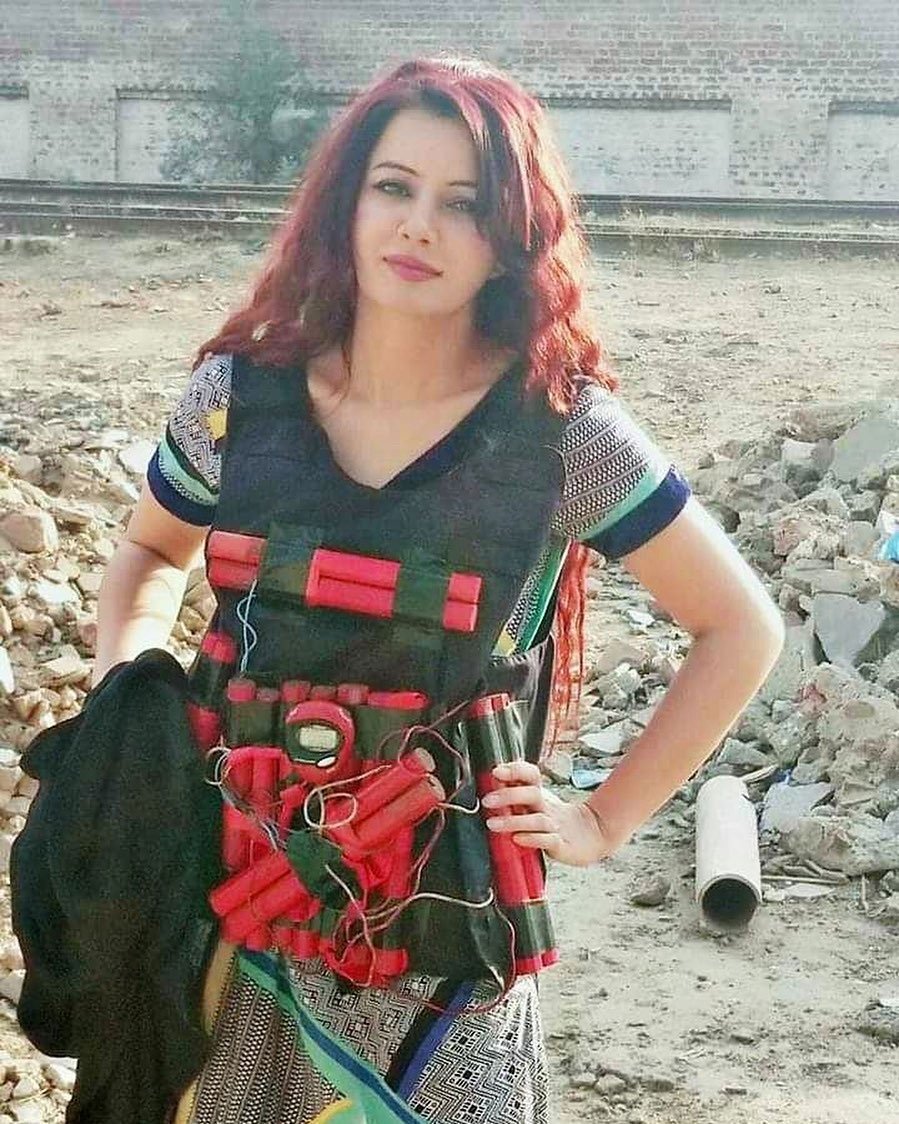 Rabi Pirzada has also made derogatory remarks about Mehwish Hayat in the past targeting her choice of opting for cosmetic procedures to look good. She also stated that if she had this much money, she would rather spend it to help others and not change what she was blessed with naturally.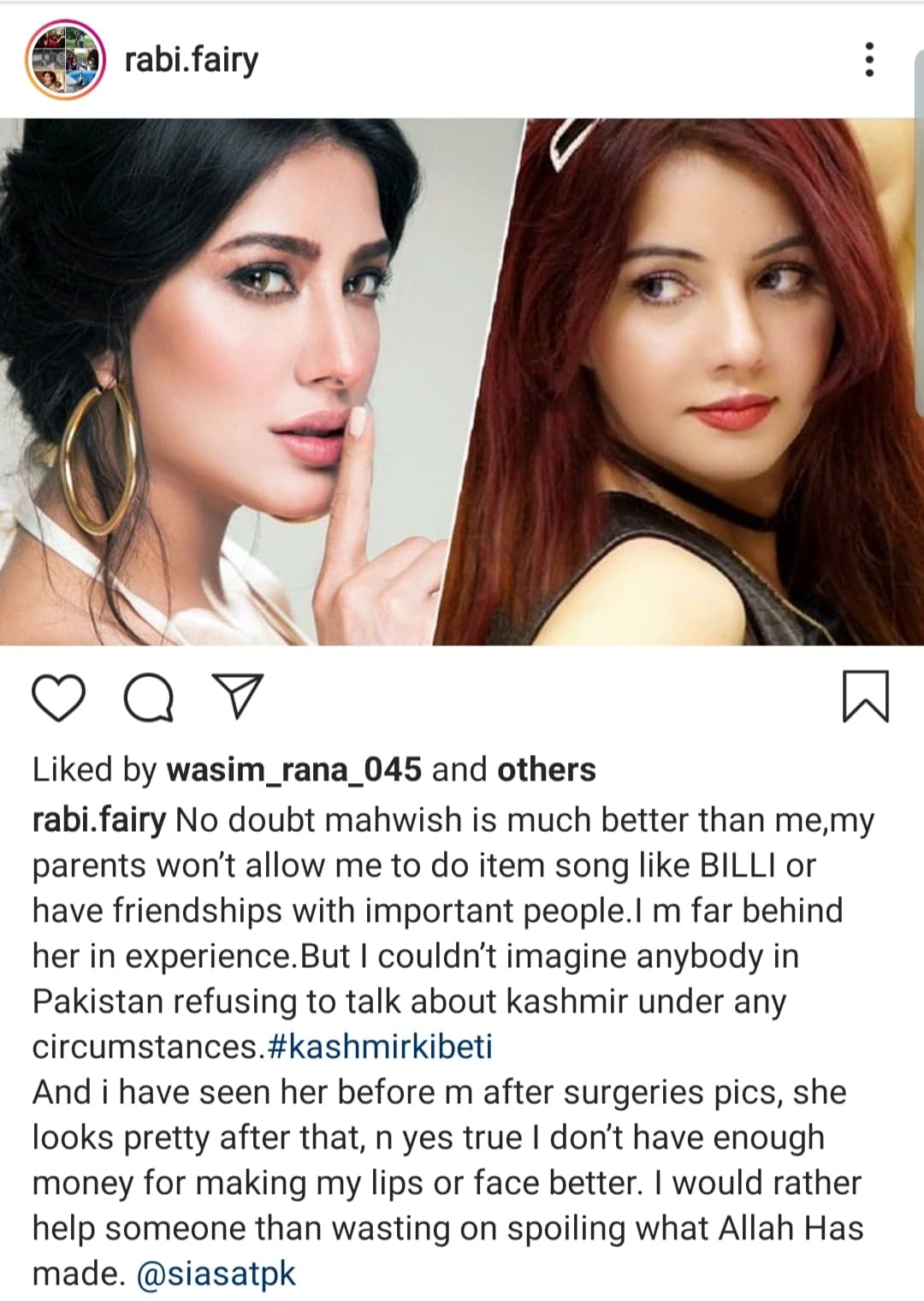 Another controversy of Rabi Pirzada surfaced when she was summoned by the court for keeping exotic animals as pets, to which she responded that she had rented the reptiles for the sake of her music video.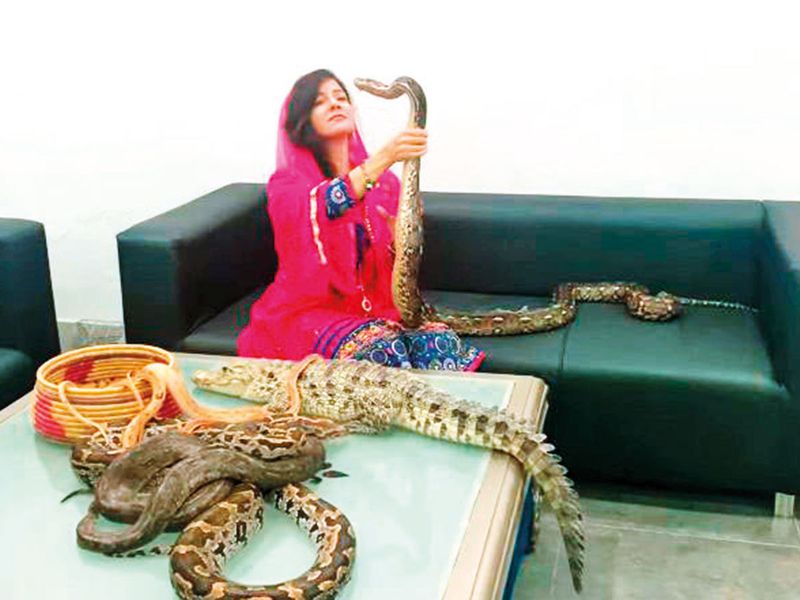 On November 1, Rabi Pirzada came under scrutiny when her private videos and pictures were leaked and circulated online. The details of how her personal videos and pictures were leaked are unknown and no one knows who breached her privacy in such a vile manner. However, some people are claiming that this is a propaganda against her because she is vocal about her resentment towards Indian Prime Minister Modi and the Indian Army's cruelty against Kashmiri Muslims. Rabi Pirzada stayed silent about it and she did not immediately address the issue. Twitterati on the other hand joined hands and while trending #RabiPirzada they came in her support stating that no one has the right to violate the singer's personal life in such a manner.
Rabi Pirzada has now taken it to Twitter and has given a generic statement, which actually is related to the recent controversy she is faced with.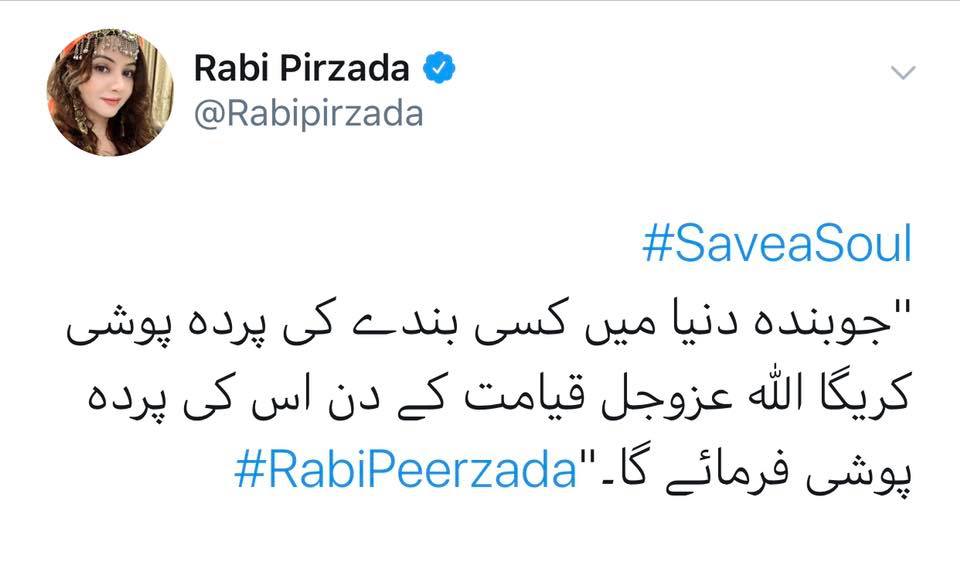 Rabi Pirzada has gotten an overwhelming support online and everyone feels the singer is not to be blamed, rather the one who has done such an act should be ashamed and called out. Some of her supporters are also requesting others to not share or forward her pictures and videos.