Rabya Kulsoom is a brilliant and talented Pakistani television and film actor who has gained a huge name after performing in back to back hit serials. Her dramas include Farq, Fraud, Mujhe Pyaar Hua Tha and others got good acclaim. The gorgeous actor is currently loved by the millions of fans after her excellent performance in Mujhe Pyaar Hua Tha. Here are 10 unknown interesting facts about the gorgeous actor.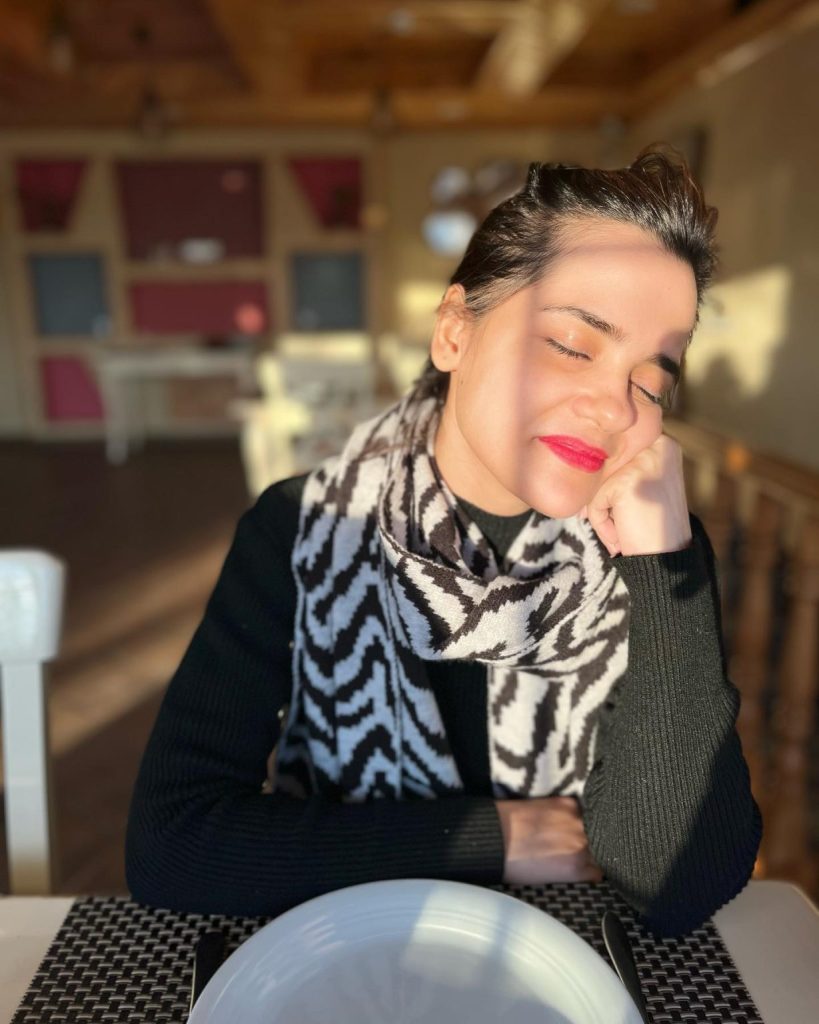 1. Rabya's Education
Rabya Kulsoom is a dentist by profession. She has completed her BDS and after that she has stepped into showbiz industry. Her mother says that she has spent a lot of money in making her a dentist but she switched to acting.
2. Rabya's Relationship Status
Rabya Kulsoom is happily married. She had an arranged-love marriage with Rehan. She said that she got engaged to her husband right after a month of their first meeting. The two also shared the details of their first meeting.
3. Rabya Kulsoom Son
Rabya Kulsoom is mother of an extremely adorable son. She doesn't post her son's pictures on social media. Rabiya Kulsoom keeps her personal life private. She was blessed with a son in July 2021. Look at her beautiful pictures with son.
4. Rabya's Media Background
She is the daughter of ace actor Parveen Akbar. She's the sister of brilliant and talented Faizan Sheikh. Parveen and Faizan have already proven themselves as fine actors. Parveen Akbar is known for her grasp on Urdu language. Parveen Akbar has played a very positive part in her kids' training.
5. Rabya's Industry Friend
Srha Asghr is Rabiya Kulsoom's industry friend. The two have been successfully running their choreography channel. Fans love their amazing dance videos. She says that Srha is an extremely beautiful person.
6. Rabya's Other Skill
The brilliant actor is an amazing dancer and choreographer. She often posts videos with her family and friends. Her dance partners are Srha Asghr, Faizan Sheikh, Maham Amir and her husband. Have a look at her dance videos:


7. Rabya's Brothers
Rabya Kulsoom is the only sister of three brothers. Her brothers love her a lot. She often talks about her brothers in her interviews. Here is an interview of Rabya in which she shared reactions of her brothers when she was getting married.
8. Rabya's Sister in Law
Rabya Kulsoom's sister in law (Bhabhi) is also a popular actor. Maham Amir is her Bhabhi and she is Faizan Sheikh's wife. Maham is a brilliant actor and she shares amazing camaraderie with sister in law Rabya.
9. Rabya Being An Opinionated Celebrity
Rabya Kulsoom is a vocal celebrity who loves to share opinion on various things which bother her. She loves to call out the mischievous behaviour of others.
10. Rabya Kulsoom's Struggle
Rabya didn't achieve recognition overnight. She has been working in the industry for 2017 but got the recognition in 2023. She has also been working with Teeli. She was part of their initial videos.
Here are a few real life pictures of Rabya Kulsoom: