A very positive and productive initiative has been taken by Rahat Fateh Ali Khan, as he has decided to establish a music academy in the name of late Nustraf Fateh Ali Khan. Being Khan's nephew music runs in Rahat's blood therefore he wants that proper institution should be set up.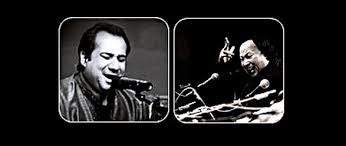 On Wednesday Rahat Fateh Ali Khan held a press conference where he announced that Nusrat Fateh Ali Khan died at the age of forty-eight. Therefore he has decided to do 48 concerts and the proceeds collected from these concerts will be used for setting up the academy.
Rahat said the academy will be in according to international standards where classes will be provided in all genres of music, including classical and qawwali. Rahat also shared that from last few years he has been struggling to establish the institution. Rahat has asked many local and international artists to contribute to this institution.
At the press conference other than Rahat Fateh Ali Khan, Shaan Shaahid was also there to support Rahat's initiative and he highlighted how important it is to promote music and sufism.
Rahat will start doing concerts from hometown of Nusrat that is Faisalabad and will do his last concert in London, as Nusrat spent his last days in UK.
Rahat all our good wishes are with you.