Rahat Fateh Ali Khan has the ability to make anything sound meaningful, such is the power of his voice. Salman Khan releases the third song of his upcoming film Tubelight that would hit cinemas this Eid. Sung by singer Rahat Fateh Ali Khan, the melancholic song is about brotherly bond between the on-screen characters of Salman and Sohail.
This is not the first time that Rahat Fateh Ali Khan has joined hands with Salman Khan and created magic. The duo has made chartbusters like Jag ghomeya of Sultan.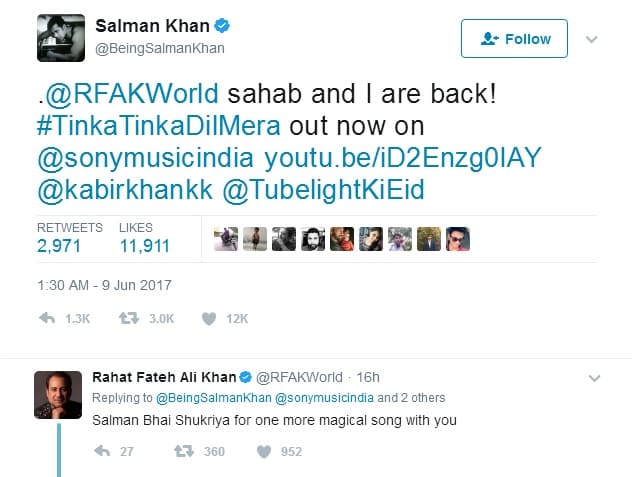 The three-minute video of the soulful song opens with Salman Khan waving goodbye to his brother Sohail Khan who is leaving to join the army.