We Will discuss Ramadan Meals For Weight Loss. The blessed month of Ramadan is nothing short of a festival for Muslims all around the world. The devotees indulge in fasting, obligatory and voluntary prayers, charity and all the good deeds that feed their souls. Feeding of the soul as well as body goes hand in hand during the blessed month of Ramadan. As much as Ramadan demands the Believers to be mentally and physically involved in the acts of worship, it also draws the focus on how the body detoxifies and the system is cleansed due to fasting. It has a lot of benefits attached to it and as the time goes by, more and more scientific reasonings back up the advantages that the month of Ramadan has on one's mind, heart and body.
The essence of Ramadan is endurance, patience and practicing of self-control, however the beginning and the end of the fasting period is well and truly looked forward to. For a fasting person two main meals of Suhoor and Iftar that are served during the month of Ramadan are of utmost importance. The Suhoor meal is like an energy booster which gets the body ready for fasting and the Iftar meal is like a treat after the entire day of hardwork and endurance that the person observed without food and water.
The month of Ramadan is celebrated with festive and delicious food being one of the focal points. Every family comes up with their family favorites during the month of Ramadan and they have a set menu which they strictly follow during the course of 30 days. With the passage of time, more and more people are getting into the habit of opting for healthier options because they now understand the importance as well as advantages of keeping it light and simple during the month of Ramadan. The best thing to do is to keep a variety and add all sorts of food categories into your diet to strike a healthy balance while still enjoying the delicious meals and food items.
The main three meals during the month of Ramadan are Suhoor, Iftaar followed by Dinner. Here are some meal ideas and options for you to follow during the blessed Ramadan:
[lwptoc]
Suhoor Meals
The best way to approach Ramadan is by dividing into three Ashra; the 10 day period because it makes the meal planning and preparations easier. It also gives you a perspective on how and where to start off. It is always a good idea to keep your Suhoor light but still fulfilling and satisfactory to load up the body with enough nutrients so that the meal provides enough energy to last throughout the day and keeps you going.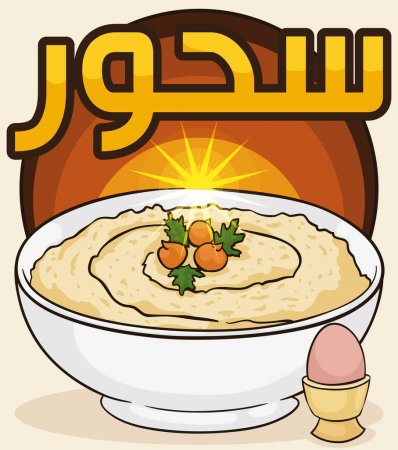 Option 1:
Suhoor options for the first Ashra should include moderate carbohydrates, good fats and lots of liquids. The easiest and delicious option to kickstart the Suhoor is stuffed whole wheat parathas with semi sweet curd and glass of any fresh juice. The stuffing can be anything like mashed mixed vegetables or shredded chicken. If sticking to absolute basics is the priority then stuffed potato paratha is also a good option because it is filled with carbs to give you enough energy and keep you full for longer hours.
For the second Ashra when the body is quite adjusted to the routine of fasting and is on a timetable its good to keep Suhoor as an essential meal. Skipping Suhoor at this stage would not only cause discomfort but will also make you binge at Iftar which is never a good option. Therefore Suhoor can include pita bread with kabobs and hummus. It's not only lighter on the stomach but is actually a very tasty option and will surely break the monotony of parathas and omelettes.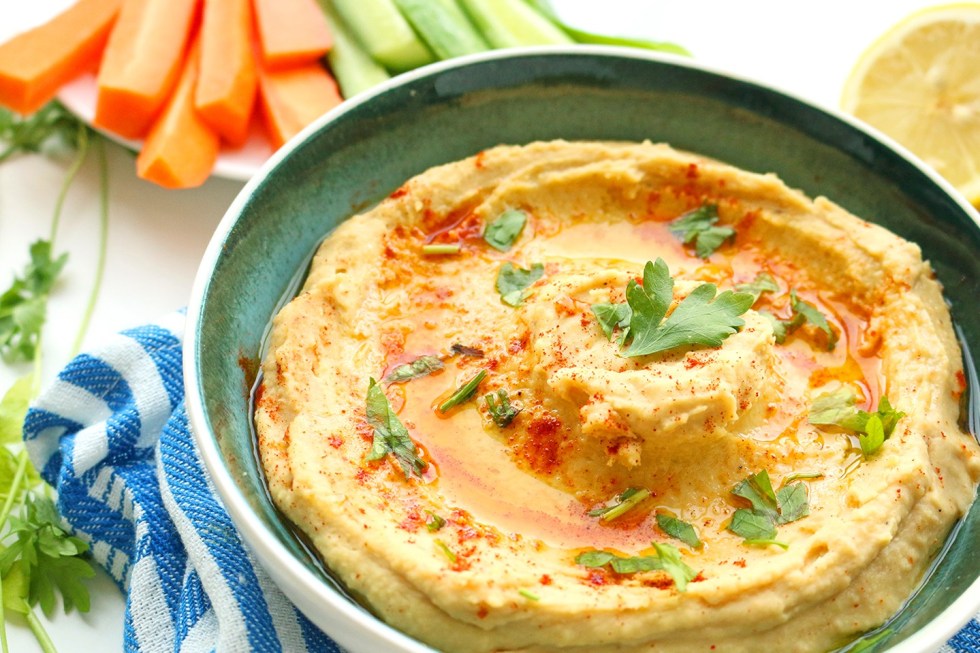 Now comes the third Ashra where devotees are well into the routine. Tummies are no more upset. Alarms are no more to be set. Everything seems in its place and there is a new energy about. Its the last ten days of spiritual high and focus is always on making the most of it, therefore the Suhoor options should be easy and less complicated as there is a new level of focus on the prayers and worshipping during the last days. One experiment with leftover pakoras and make a simple curry to pair with paratha or boiled chicken chunks to make chicken roti rolls with mayo and ketchup. The best part about this option is that it can be pre-prepared and not a lot of energy goes into planning what should be consumed during Suhoor.
Option 2:
Another trusty option is lentils and beans. They can be paired with roti or rice to make a hearty meal. If you are watching your weight and still want a good source of protein to begin the fast with, some toasted bread cubes along with dal tadka is a winner combo. To add more taste, a piece of pickle can also be added to the bowl to make it more scrumptious. For beverages, lassi or a simple glass of milk is also a good idea because it will keep you fuller for longer hours.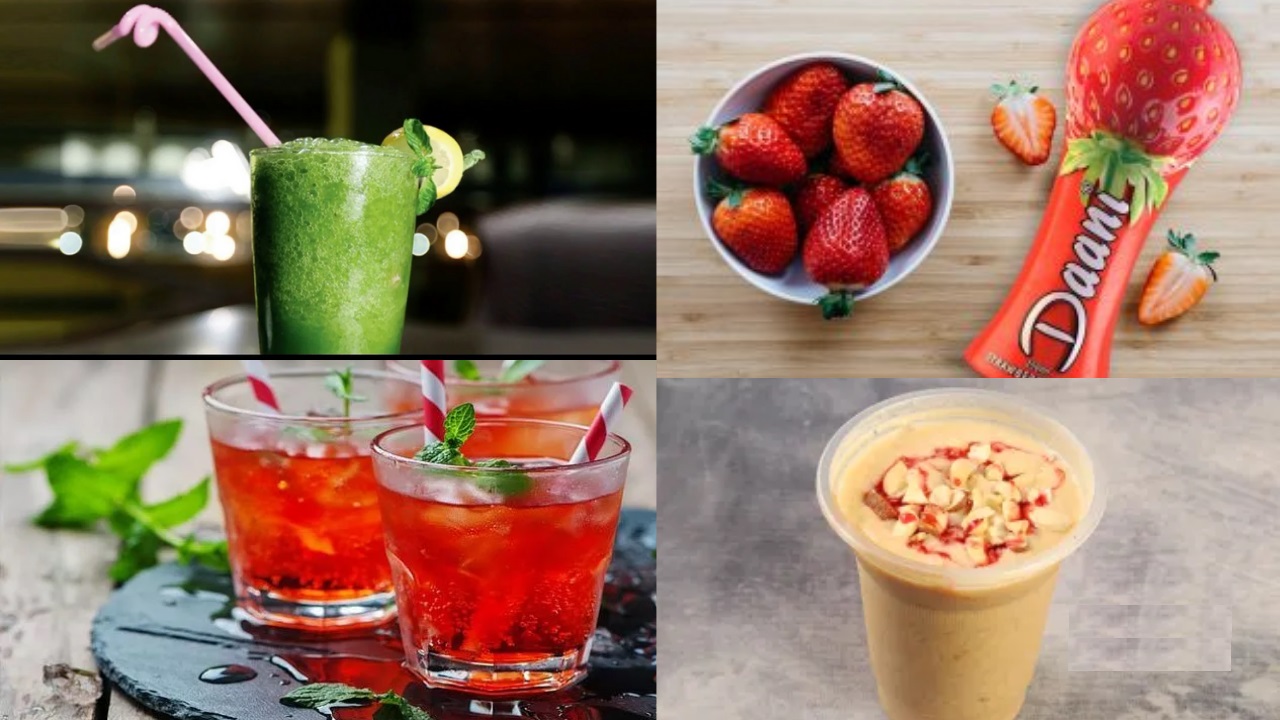 Usually people include dairy in their Suhoor which is in the form of omelette or fried eggs with bread or paratha or if nothing then sweet yogurt lassi with paratha. While it's a good fulfilling option it gets boring with time. Therefore the newness can be brought in the form of milkshakes because it will meet the dairy needs of the body and will also add up new tastes. Leftover fruit chaat from Iftaar can be blended with ice and milk to make a fulfilling drink which can be paired easily with a simple egg sandwich.
Option 3:
For the weight watchers and those who tend to keep it very light and healthy during the Suhoor, the best option is a fulfilling bowl of oatmeal. There is so much that can be done with oats because they can be used in so many different ways. The easiest is to make them with milk and water, load up a lot of berries and dry fruits and sweetened with honey, this makes a nutritious bowl of goodness which is not only healthy but very fulfilling. It can be paired with a glass of fresh juice or infused water. It's easier to consume at late hours and is a treat to the stomach.
Granola bowls with fresh berries and a bowl of sweet curd is also a good option for those who love to keep it simple. Rice bowls be it daal chawal or simple masala or mix vegetable rice is also a good option. Some people enjoy a good cup of tea with paratha but to keep it fulfilling and healthy. The more healthier option is to sweeten the tea with jaggery or substitute white sugar with brown sugars.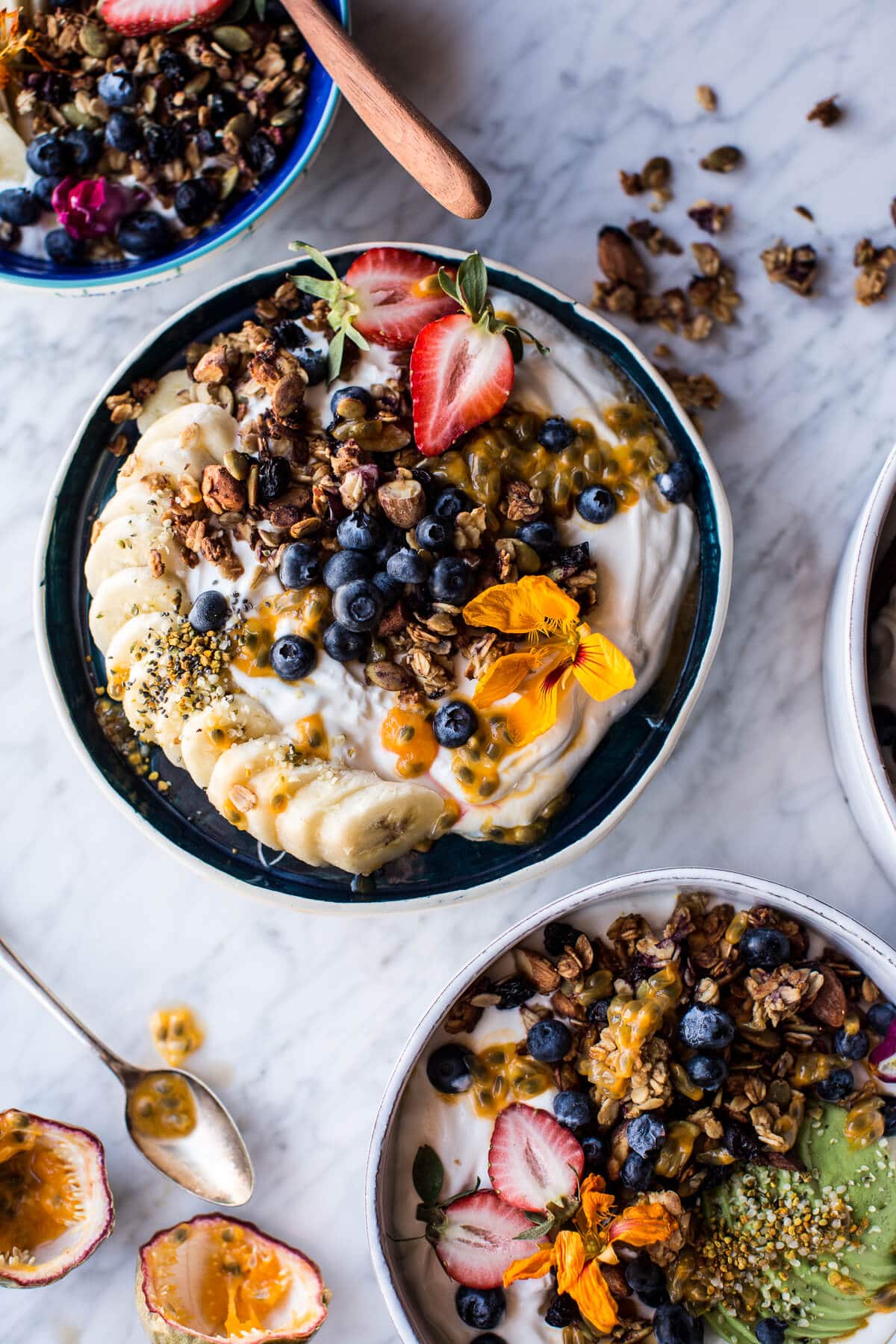 Iftar Meals
Iftar meals are usually the most looked forward to throughout the Holy month of Ramadan because everyone is eager to break the fast. At this time so much is happening around the house with elders preparing for the prayers, children getting excited while still helping to set the table and ladies of the house usually making sure the Iftar spread is not only varied but set on time with a lot of options for everyone to devour. Iftar meals should be prepared in such a way which should be both healthy and delicious. It should include all the items from different categories to make the meal wholesome as well as fulfilling.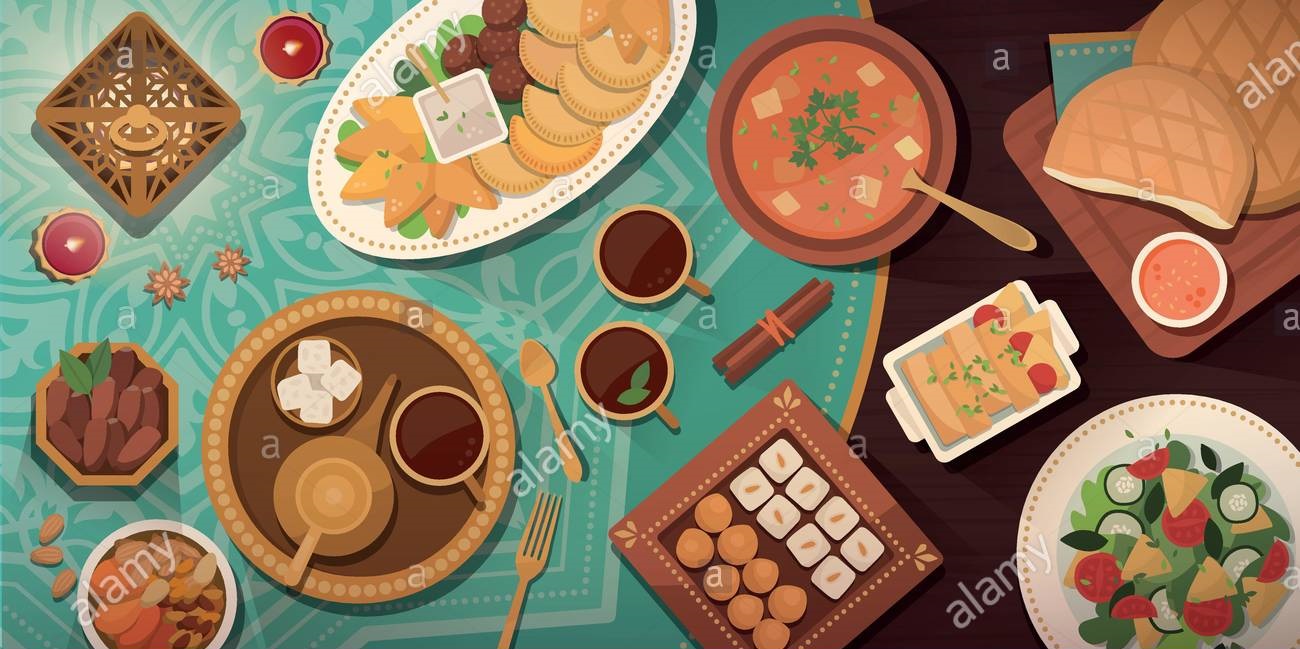 Option 1:
In Pakistani households, no Iftar is complete without fried food items. The best is to take it slow and prepare one item a day which allows you to stay on track and also keep in check. Usually during the first Ashra with high morale and full pantries, it is very easy to get carried away. Everyone looks forward to a variety of items but the best thing to do is not make everything at once. Pakoras being Iftar essential in many households can be tweaked a bit to make them healthy
Iftar essentials are usually fried items but since the idea is to turn them into healthier options, it is better to introduce new ingredients and ditch the traditional and typical ones. For pakoras, it is always a good idea to mix semolina with the usual gram flour batter. Semolina adds crispness as well as the health factor. Deep frying should be substituted with baking or shallow frying. In the first ashra it's the traditional comfort foods and snacks that we look for in the Iftar menu so it's a good idea to change ingredients rather than dishes.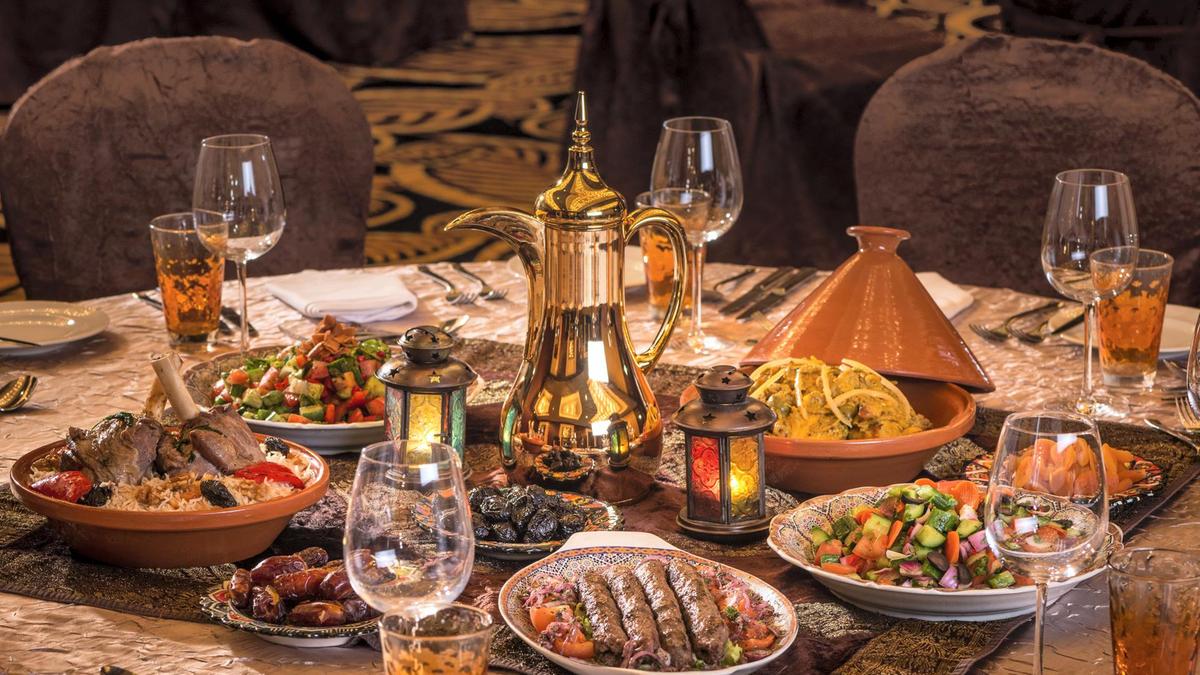 Iftar meal is usually incomplete with drinks of any sort. It is always a great idea to resort to fresh juices or milkshakes in order to energize and rejuvenate the body. In most parts of the world, Ramadan comes in Summers, therefore having drinks a part of Iftar meal becomes a must. When it comes to juices and milkshakes, there are numerous options, simpler ones being lemonades or making milkshakes out of the seasonal fruits that are readily and easily available. Sweet coloured drinks can be altered with fresh strawberry, blueberry and date milkshakes where honey or jaggery can be added for sweetness and for an extra punch of healthiness, low fat yogurt can also be blended in the drinks for the pro-biotics.
Option 2:
Second Ashra of Ramadan is usually when the new recipes are kept aside and the routine demands easiness and light stomach friendly meals. It's the time when energies reach a plateau and heavy motivation is required in the kitchen, therefore it is a good time to introduce frozen pre-prepared items like kebabs and pre- marinated chicken/paneer tikka. They are easy to make and do not require much effort because the effort has gone into making them before storing. The kids and young devotees' favorite french fries can be replaced with vegetable crispies which sounds and looks fancy but is just vegetables cut in julienne and baked to crisp for 15 minutes.
Pita bread pizza with chicken chunks and mozzarella and olives is also a fulfilling easy option. Basically anything that is fulfilling and easy to assemble is a good option. For drinks it's a good time to include fruit infused water. Fruit salads or platters usually made out of seasonal fruits like passion fruit, water melon, sweet melon and papaya can decorate your table as well as curb the hunger in no time.
Option 3:
The last Ashra of Ramadan is the one where you want to spend less time in the kitchen and more time on the prayer mat. The Holy month nearing its end brings along the sense of being left out on the essence of the month and any extra time spent elsewhere seems too much. It's better to include a fulfilling heavier dish to the table with sides like fruit salads and chutneys. Around this time, fried items have lost their charm and snacks seem monotonous. A soup of some kind is definitely a better and healthier option. The regular chicken corn soup, hot and sour soup or even homely lentil soup is quick to make and is usually everyone's favorite.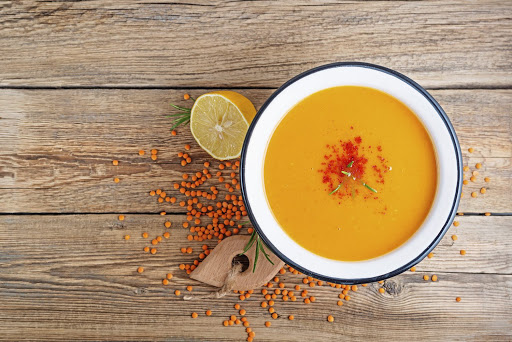 Whole chicken baked or slowly cooked in an oven or airfryer is also a very fulfilling dish. It can be achieved by marinating it with garlic and tikka masala along with lemon and at midday chuck it in the oven for an hour. Last few days of Ramzan require both creativity and energy to bring the ideas to life. It's better to add easy one pot meals like soups, fruit salads, sandwiches and any easy main course item.
For drinks almond milk sweetened with jaggery is a good option. Custard milk drink with chunks of fruits and chia seeds is a good alternative to traditional falooda. Sabudana kheer and sooji halwa sweetened with brown sugar is also a win-win dish for Iftar. Anything that is easier to prepare, looks good and tastes fresh is a winner in the last few days.
Dinner Meals
Although a lot of thought goes into bringing Iftar spread together, there are also a lot of households who do not believe in putting much effort into Iftar and they usually prefer heavier and fulfilling dinner, directly after lighter Iftar and prayers. In such households, Iftar is less hectic and doesn't demand a lot of time. It is usually one heavy meal of the day and it suits the routine of those who follow this pattern. It is like any regular dinner that you have throughout the year, which is suitable and convenient in this regard that the homecooks do not have to plan much or push themselves to do something out of the box every single day of Ramadan. Then there are also such households who do prepare dinner meals even after they have had a wholesome Iftar, in such families, this meal is not too heavy and is usually on the lighter side.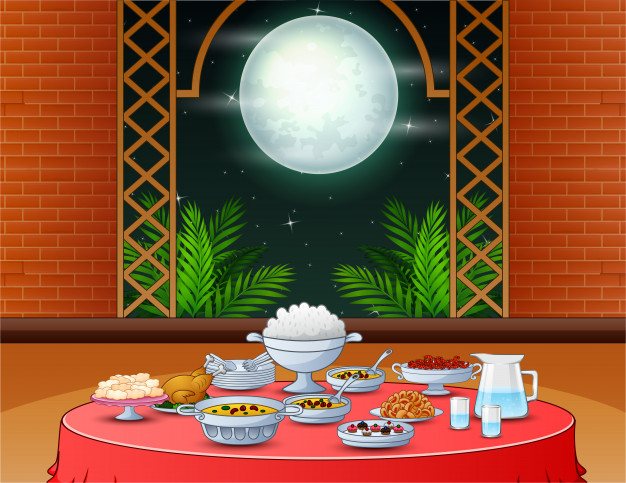 Option 1:
For those families who skip the heavier Iftar and go directly for dinner, any sort of rice dish is the best option. Pulao or chicken fried rice is easy to make and is healthier in nature. In fried rice, a lot of vegetables can be chopped and added which are easily eaten by the young members of the family. With rice dishes, condiments like chutneys, raitas and salads also work. If one wants to broaden the dinner spread, adding in grilled chicken tikkas or kababs is also easy and achievable.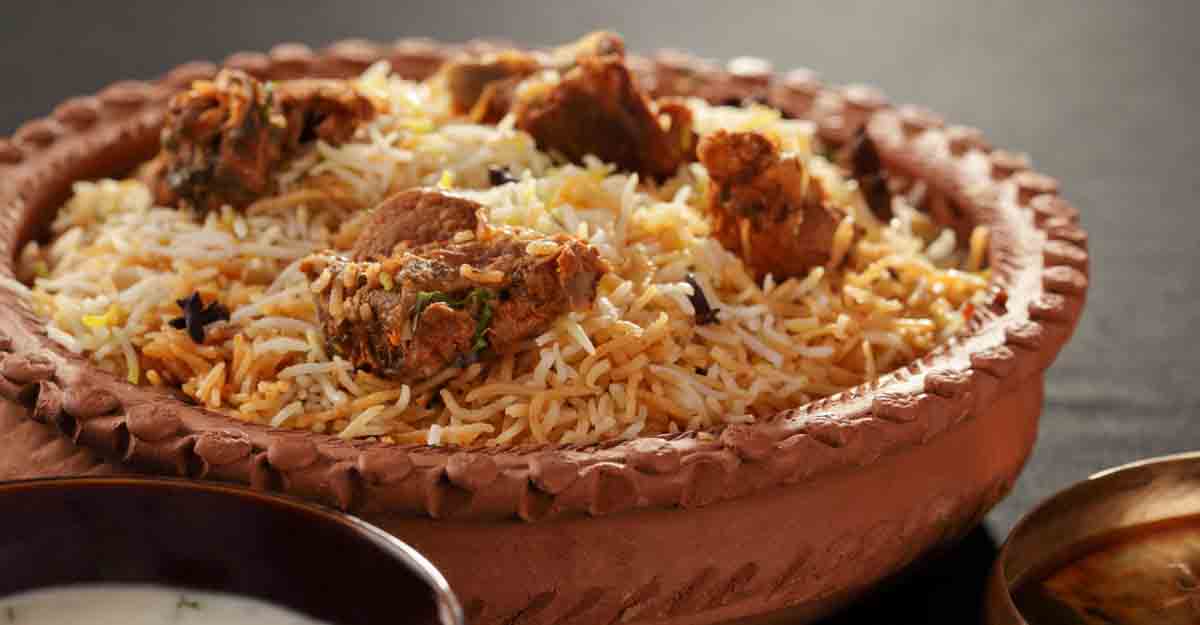 Option 2:
For those who go for heavier Iftar, dinner should be like a filler. So in this case, some very workable suggestions are burgers and sandwiches with leftover Iftar items. Buns and bread should always be diet friendly even if you are not watching your weight. There is no need to go for glutinous heavy yeast loaded white flour breads and buns when there is an option of whole wheat brown breads and buns available. It is easy to compile and tastier as well because eventually you are including all your Iftar favorites and converting them into a dinner.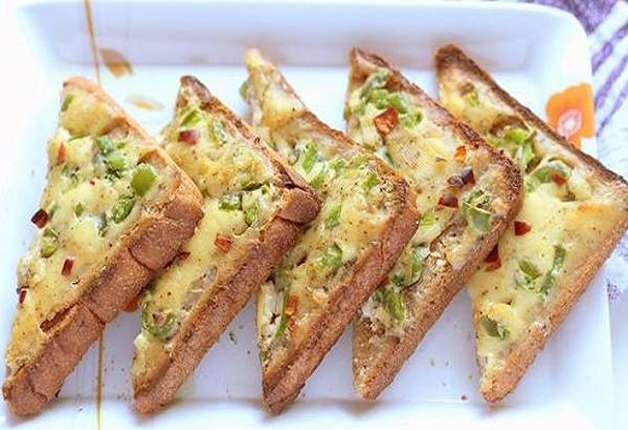 Option 3:
Whole Wheat pastas with simple sauteed mince and tomato paste is also an easy dinner meal. Kids and adults both enjoy pasta and it's relatively easier to make. In pasta, once again a lot of vegetables can be added, which is always a bonus in a kid's diet. Dinner can also consist of semolina wheat puris with leftover chana chaat. The best part is that Iftar items can be mixed and matched for dinner meals and that would also mean less leftovers by the end of the day. Drinks like banana, apple smoothie prepared with yogurt with crushed granola is also a fulfilling option for dinner for the weight watchers.