This Bilal Ashraf, Urwa Hocane and Gohar Rasheed starrer has been making the headlines off and on but the much awaited trailer is finally here.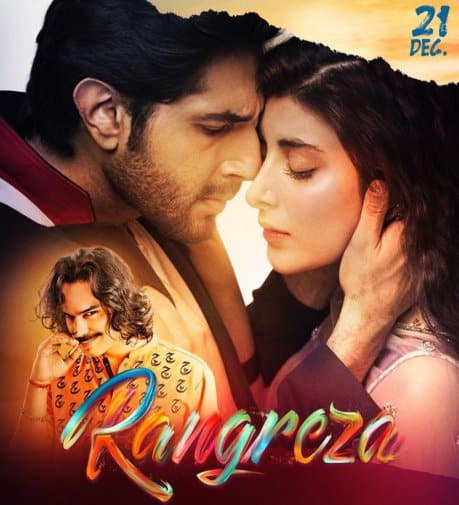 The trailer presents Bilal as a top notch singer who falls for Urwa probably because of how different they both are and Gohar continues to be the baddie. Rangreza has all the ingredients of a drama movie from a love triangle to a crazy antagonist, press, hysterical parents, love songs and tragic death (probably murder). What could go wrong, right?
The wait is over. The official Trailer for Rangreza. #Rangreza #BilalAshraf #UrwaHocane #GoharRasheed #GhanaAli #VisionArtFilms #MHFilms #MalkaniFilms #B4UMotionPictures #B4UFilms #IMGC #Aryfilms #AryNews #AryDigital #AryZindagi #DistributionClub #JubileeLifeInsurance #Careem #RosePetal #Nueplex #Cinepax #CineStar #bestsongpk #Jalwa #8XM #B4Umusic #Patari #takellpr #RangrezaMoments @ashrafbilal @goharrasheeed @urwatistic

Публикувахте от Rangreza в Неделя, 22 октомври 2017 г.
Enjoy the trailer and do let us know how you liked it?