Real Morning Flavour, Subh e Pakistan from 19 November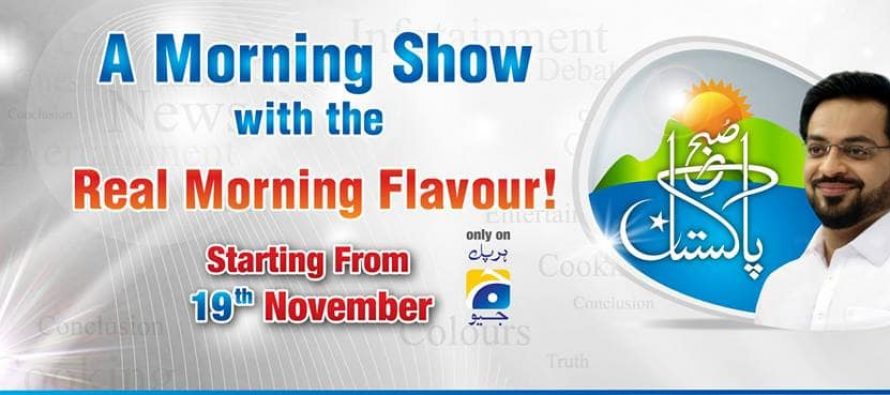 Subh e Pakistan, the new morning show of Geo Tv hosted by famous media personality Aamir Liaqut Hussain is starting from 19th November. The show's tagline is 'Real Morning Flavor' but no information how it tastes sweet , sour or bitter?
As part of promotions many famous celebrities are praising the idea of Geo Tv. See here what they are saying….
https://vimeo.com/111935198
https://vimeo.com/111935199
https://vimeo.com/111935200
https://vimeo.com/111935203
https://vimeo.com/111935204

Rashid Nazir Ali
---