Nimra Khan and Saniya Shamshad are prominent and versatile actresses of Pakistan who have been winning hearts with their powerful performances one after another. Recently, Nimra Khan and Saniya Shamshad were spotted together at "Good Morning Pakistan".
Nimra Khan while revealing that how they both met and became bestfriends, mentioned that "Sidra Batool invited us at a family wedding, that was the day when I met Saniya for the first time. The way Saniya talks attracted me the most. After that, we decided to meet and we planned a movie night together. In between that, Saniya was with me when I got to see my first billboard on the road. At that time Saniya praised me and acknowledged me just like a family member. From that day, our friendship became stronger day by day."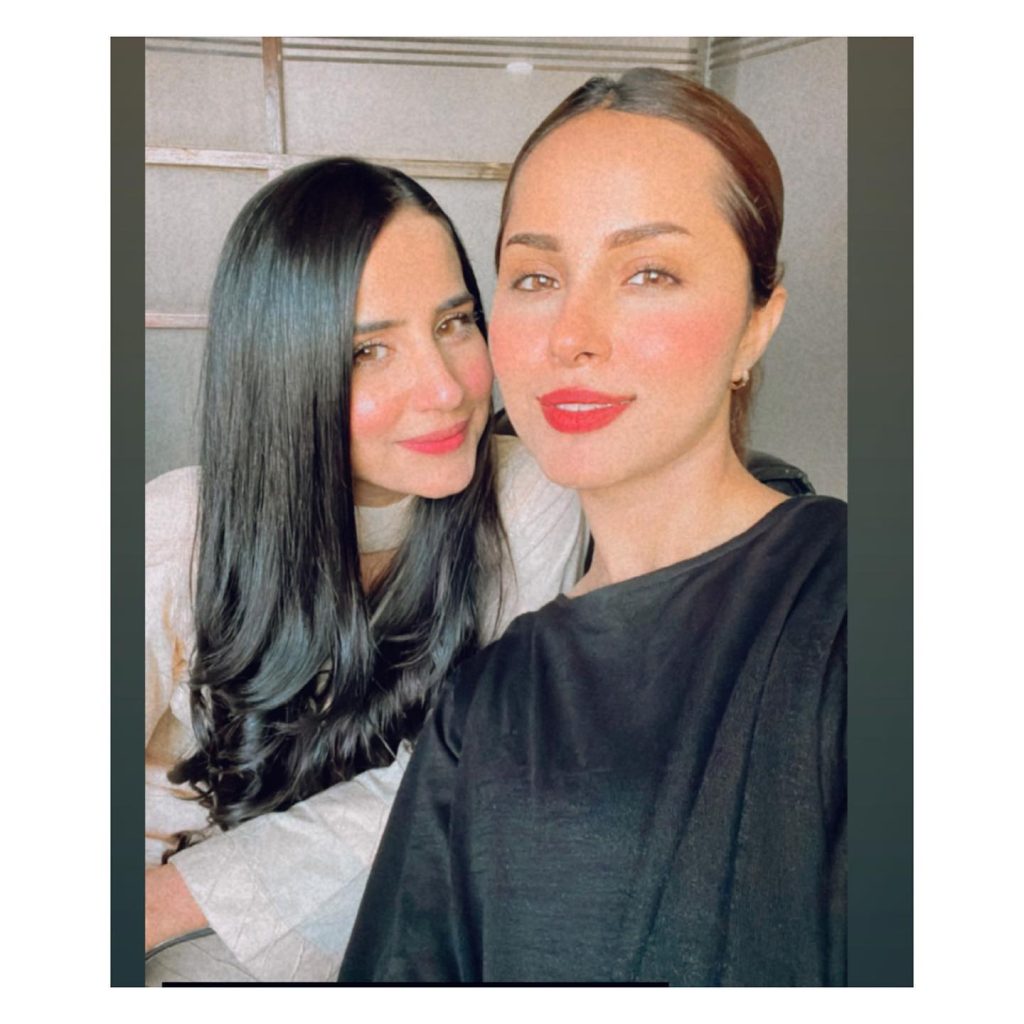 "There are a few things which you look for in a friend, especially their vibe. Nimra is very respectful and a very positive person at the same time, this thing attracted me the most. Being respectful to each other is very important", added Saniya.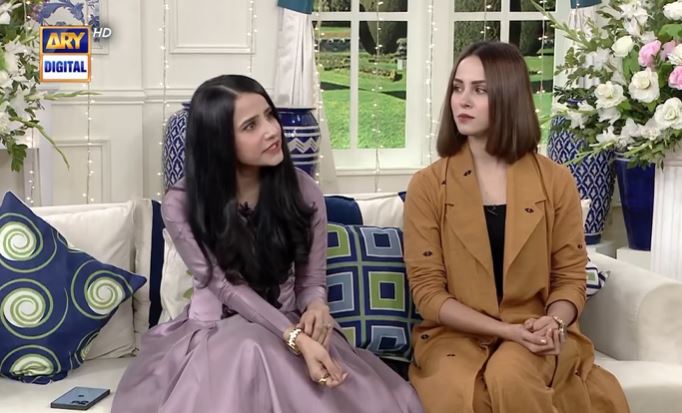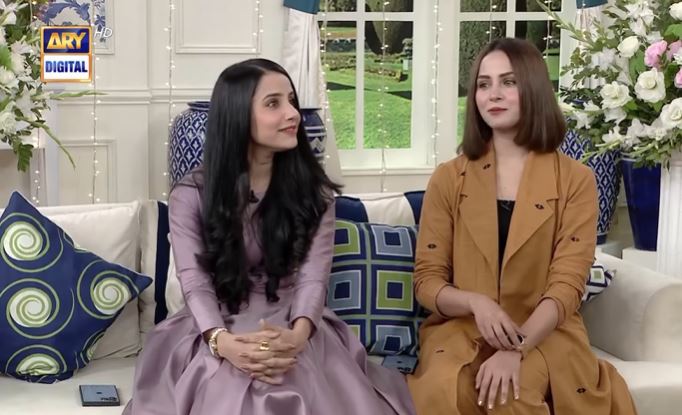 Nimra further added that "Saniya is very soft spoken and a good listener. Whenever I'm wrong, she's the one who guides me and make me understand what is actually right."