Actress Reema Khan's husband is among the team of doctors who will treat Umer Sharif Abroad. Actress Reema Khan has recently shared a photo of herself with Umer Sharif on her Instagram along with details, she also thanked her husband for supporting the senior actor's treatment.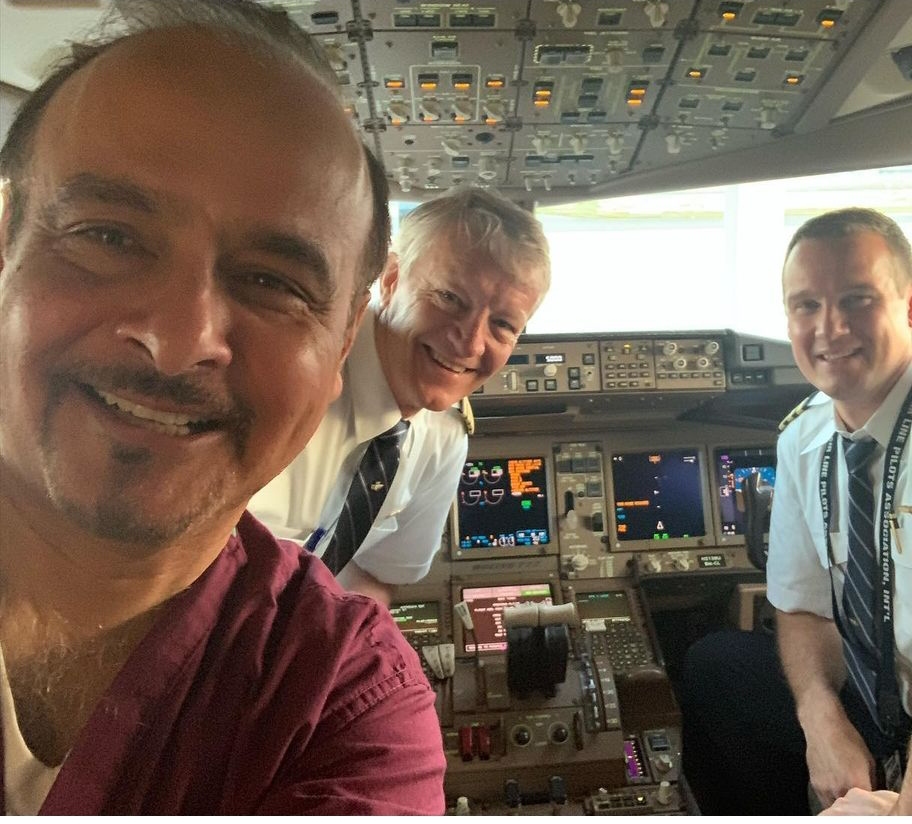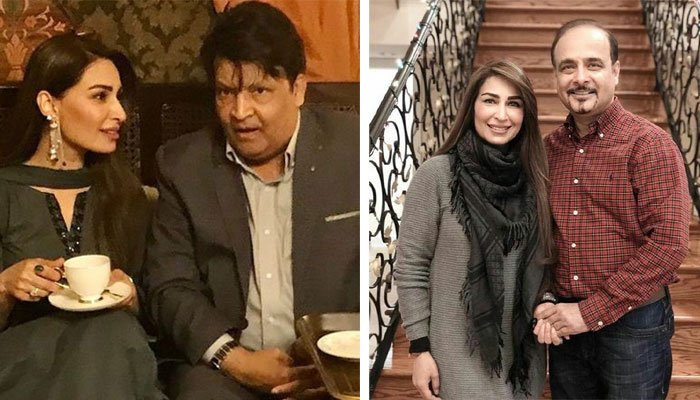 Reema Khan wrote in her post that Umer Sharif is a well known a tie & comedian of the subcontinent and a legend of all time. He always worked hard to make others laugh and smile. She said, "Today I am upset to hear that he is seriously ill". The actress further wrote that she is proud of her husband Dr. Tariq Shahab who has supported Umer Sharif for this high risk procedure and is also helping his family in arranging his transfer to the United States. Reema Khan further wrote in her post: "I request Dr. Tariq Shehab to cure Umer Sharif of this disease".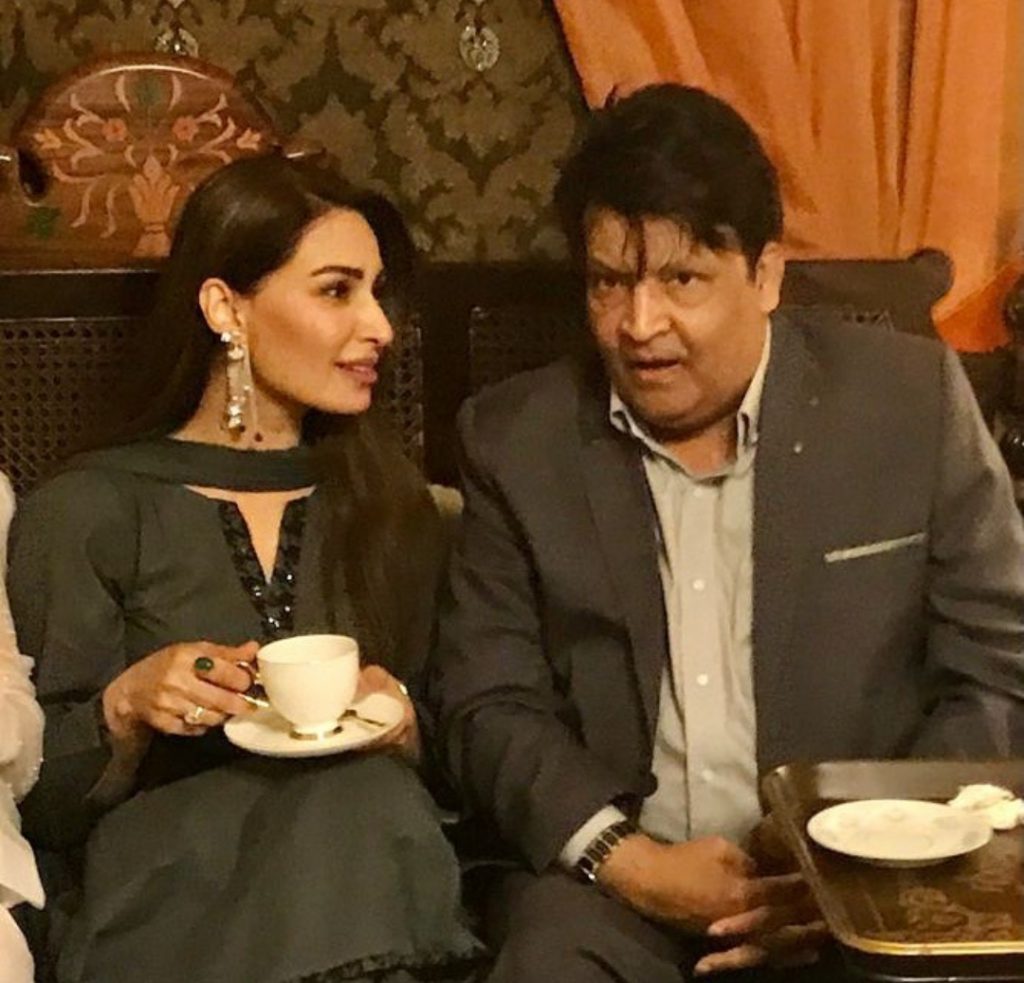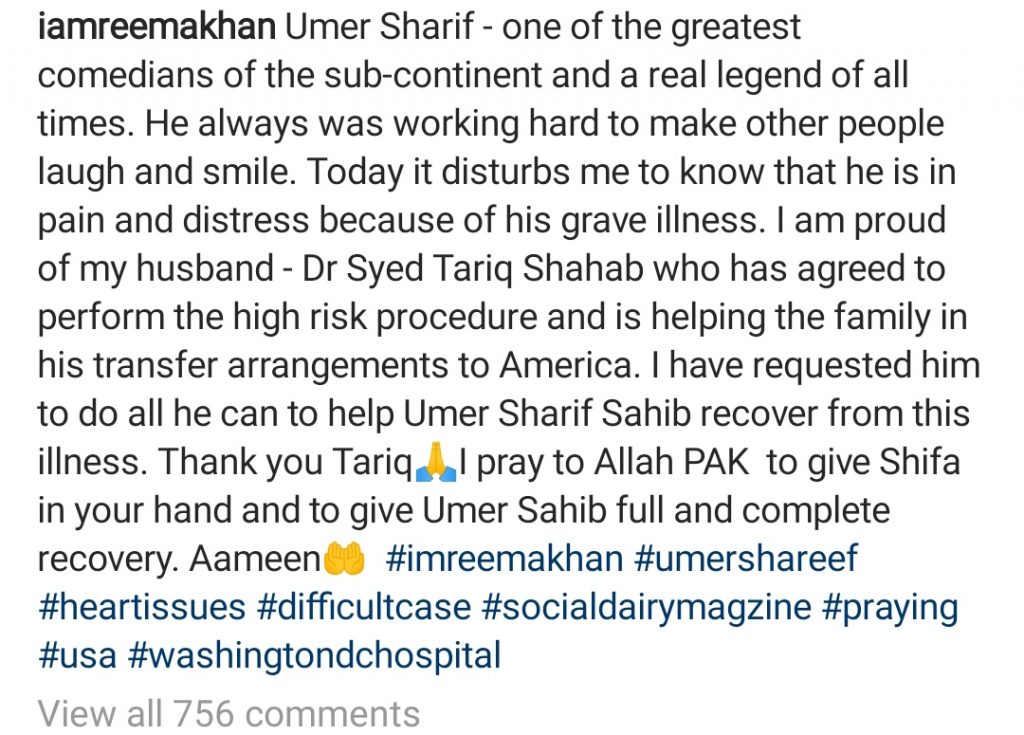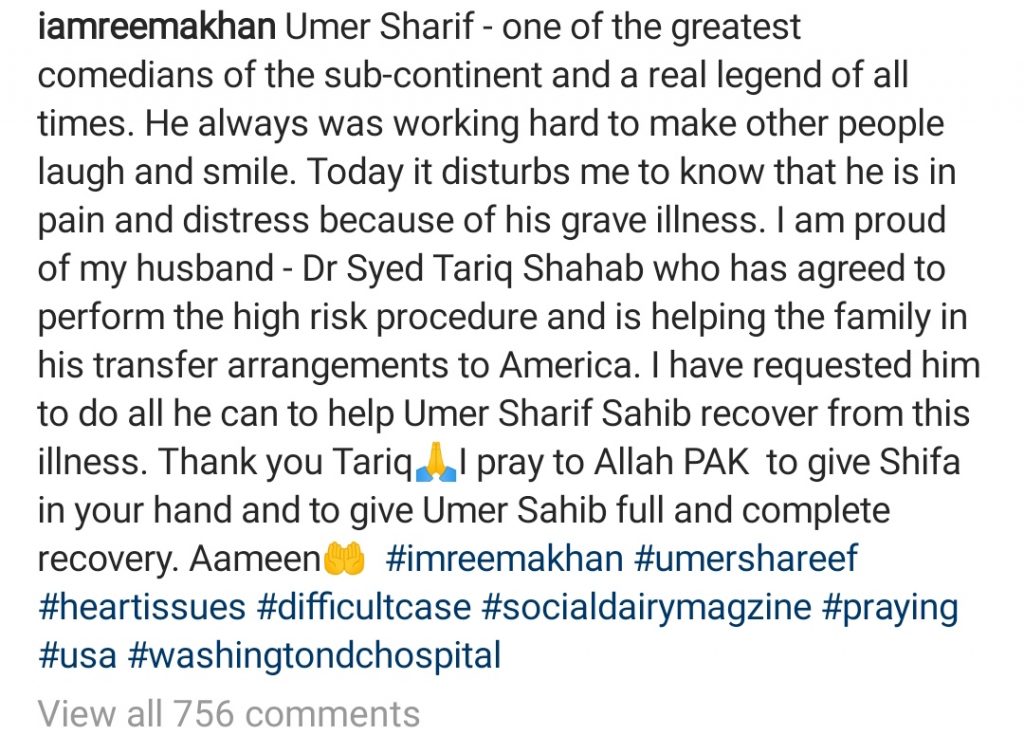 She expressed her satisfaction that her husband is going to treat Umer Sharif. She prayed for Husband and Umer Sharif both.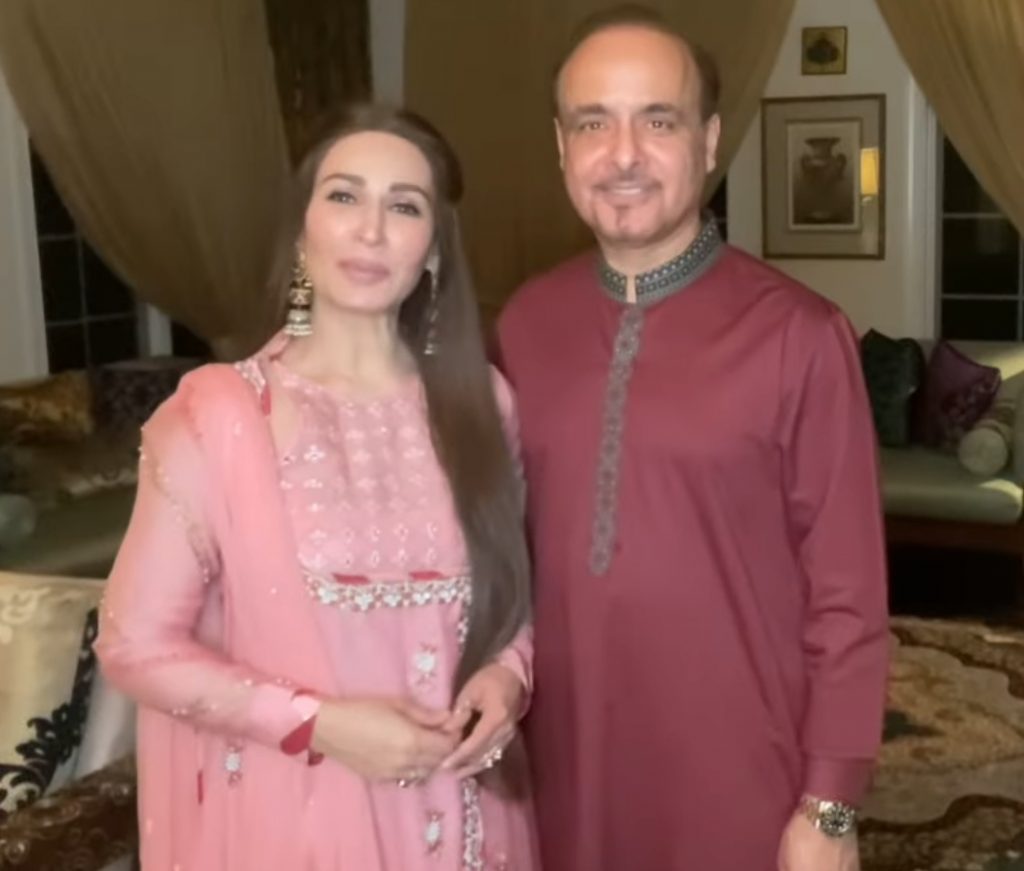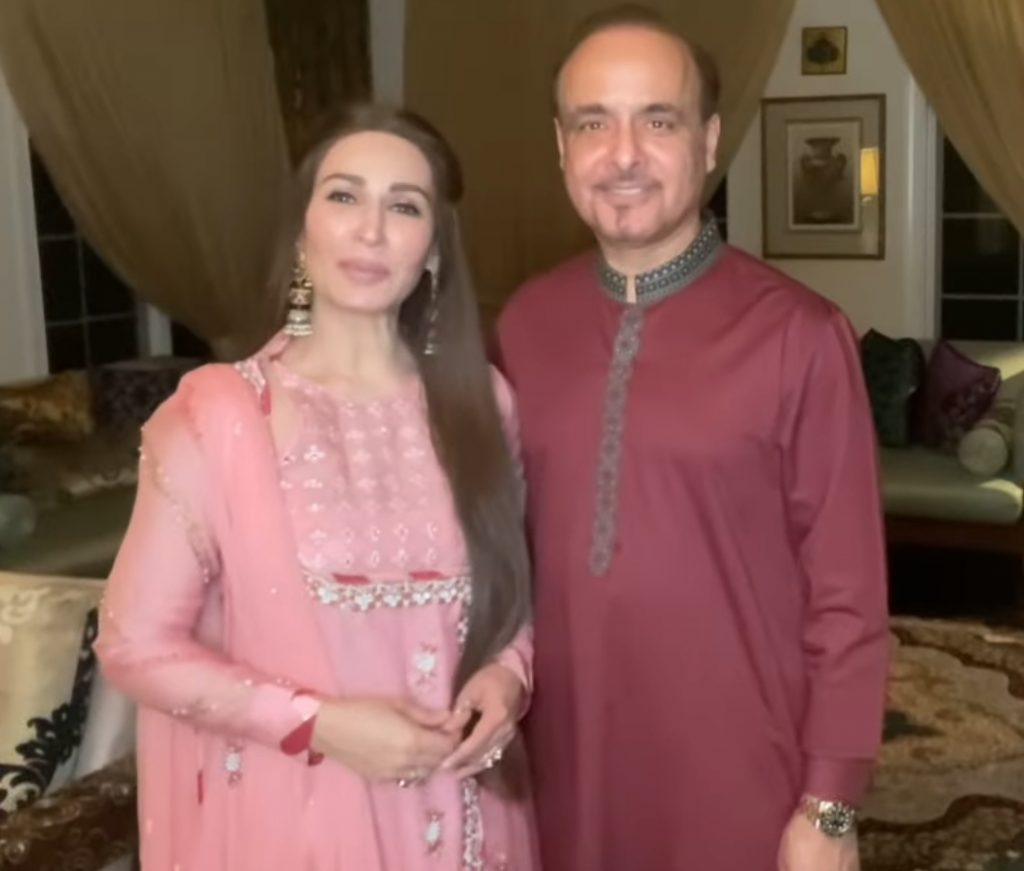 The condition of actor is getting better according to the family. Also the air ambulance has been arranged by the Sindh government. Previously, a board of doctors was formulated to see his health. Umer Sharif's wife Zareen Umer also urged people to stop spreading rumors, she said he is only having heart problem.