In every Pakistani drama, the writers get to show the story through different characters and the relationships they share with one another. In all the dramas, there are two kinds of characters and their relationships, with some being toxic and negative, and others being positive and refreshing.
There is nothing more frustrating for a drama viewer to see relationships built upon lies and communication gaps. All those relationships that show open communication between the characters, with all of them having a clear understanding of each other are usually well received by the audience because this is how usually things in real life work too. All those relationships which develop over misunderstanding and miscommunication are usually used to drag the story but those that are nurtured with trust, empathy, and clear communication become the audience's favorites.
Here is the list of refreshing relationships in current Pakistani dramas:
Wajdan & Kashf's Relationship (Kashf)
Wajdan & Kashf's relationship was a delight for the viewers to watch. To see a man standing his ground and doing all that he could in his might to prove his love to the girl he loved was good to see. Wajdan gave up on everything and made sure that he let Kashf know that he was going to put her ahead of everyone, even himself. The way he continued to make her believe in herself as well as their love was beautiful.
Wajdan not only knew but understood the struggles that Kashf was facing and how she was being exploited by her family members. Wajdan wanted best for Kashf and this is why, he realized that the only option to save her was to get married to her, no matter what the price he'd have to pay. In the latest episode, it was unfortunate to see Wajdan turning into a typical husband who started holding Kashf responsible for the things he did not agree with, but the viewers can only hope that they'll get to see the same Wajdan who loved Kashf unconditionally before their marriage.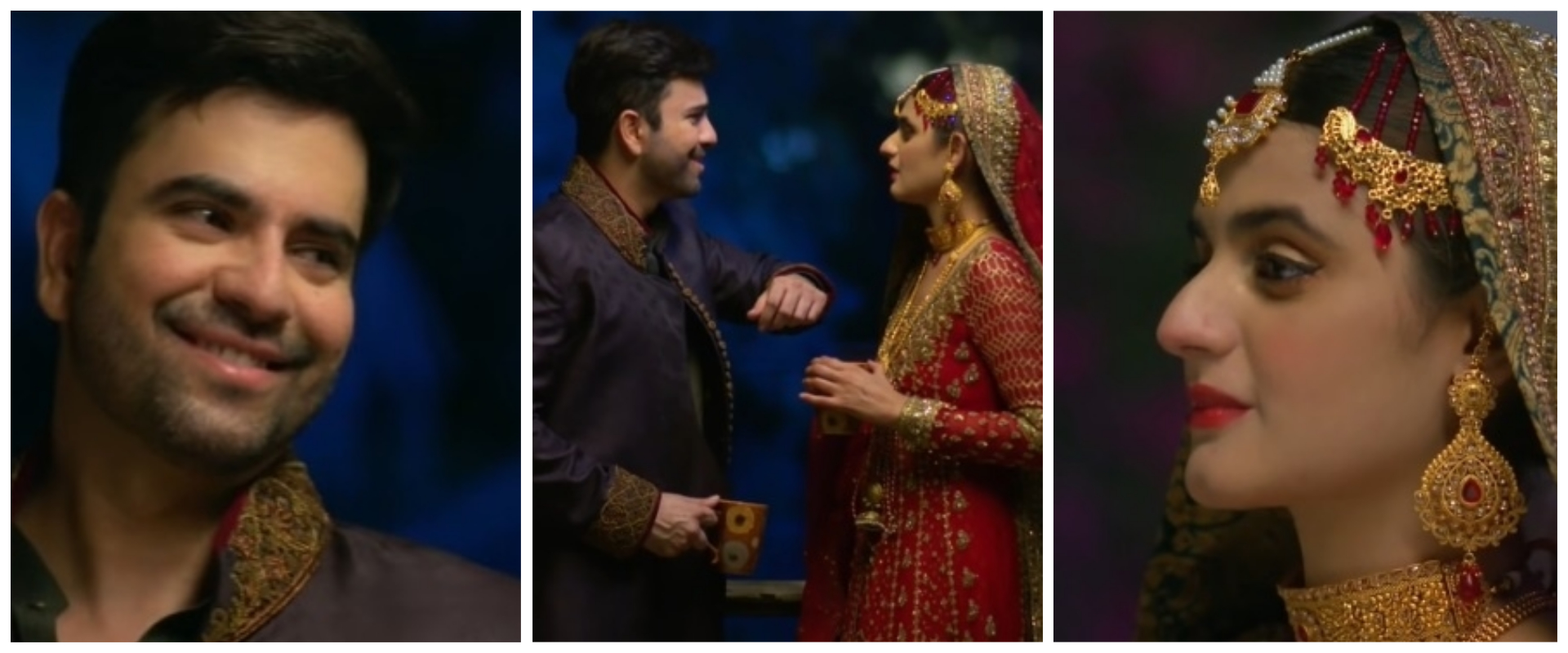 Rabi & Muneeza's Relationship (Nand)
In every other drama, the most hostile relationship happens to be of two sisters in law. In drama serial Nand, where Gohar is a typical sister in law who can't see her brothers happy with their wives, there's another beautiful relationship of two sisters in law; Rabi and Muneeza which is nothing but a breath of fresh air. Muneeza in true sense has treated Rabi as her younger sister and Rabi has reciprocated similar feelings by treating Muneeza with love and respect. The way they both are emotionally attached goes to show that it doesn't matter what relationship you share, if you know how to be empathetic and respectful, you can nurture a relationship beautifully.
Rabi and Muneeza may be related because of Aleem, but they have truly become each other's sisters. It is always nice to see them being concerned about each other's well-being, being open to each other, and genuinely and sincerely wishing well for each other. After Aleem's death, Muneeza and Rabi both became each other's support and decided they were going to work hard to keep themselves afloat. Rabi's niceness also comes through with the way she treats Muneeza's daughter because her niece absolutely loves her aunt and the equation they all share with each other is beautiful. Minal Khan and Mehwish Qureshi have done complete justice to their roles in drama serial Nand.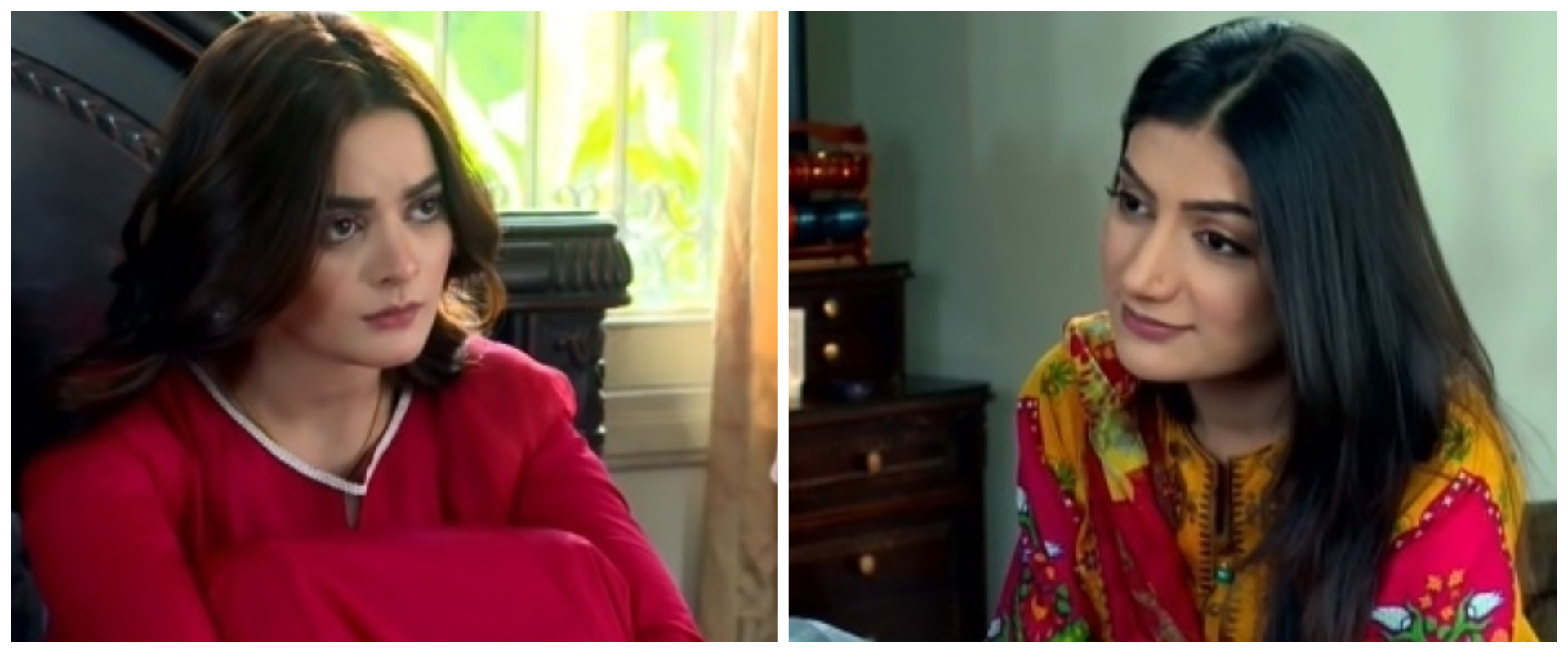 Farwa & Hassan's Relationship (Nand)
In almost every other drama, to see shakki mizaj husbands who find it very easy to mistrust their wives, the relationship between Hassan and Farwa is not only a good change but absolutely refreshing to see. Hassan is probably a rare kind of husband who sees things for what they are and forms his own opinion about everything. Hassan has shown his emotional side too but he has never let it cloud his judgment, this is the reason he understands his sister Gohar and realizes that all the things she says or plans are not always in the best interest of her brothers.
Farwa has been targetted by Gohar time and again but every single time, not only Hassan has shown his support to her but has also shown Gohar her right place. Farwa and Hassan are open with each other, they are honest and do not believe in keeping secrets, this is the reason no matter what others say, they have full faith in each other as well as a lot of confidence which has strengthened their relationship. We definitely need to see more ideal marital relationships like Hassan & Farwa's in Pakistani dramas. Both Ayaz Sammo and Maha Hassan have great chemistry and make a very cute on-screen couple. The ease and effortlessness with which Ayaz and Maha have acted together in drama serial Nand have made them the new favorite couple of the audience.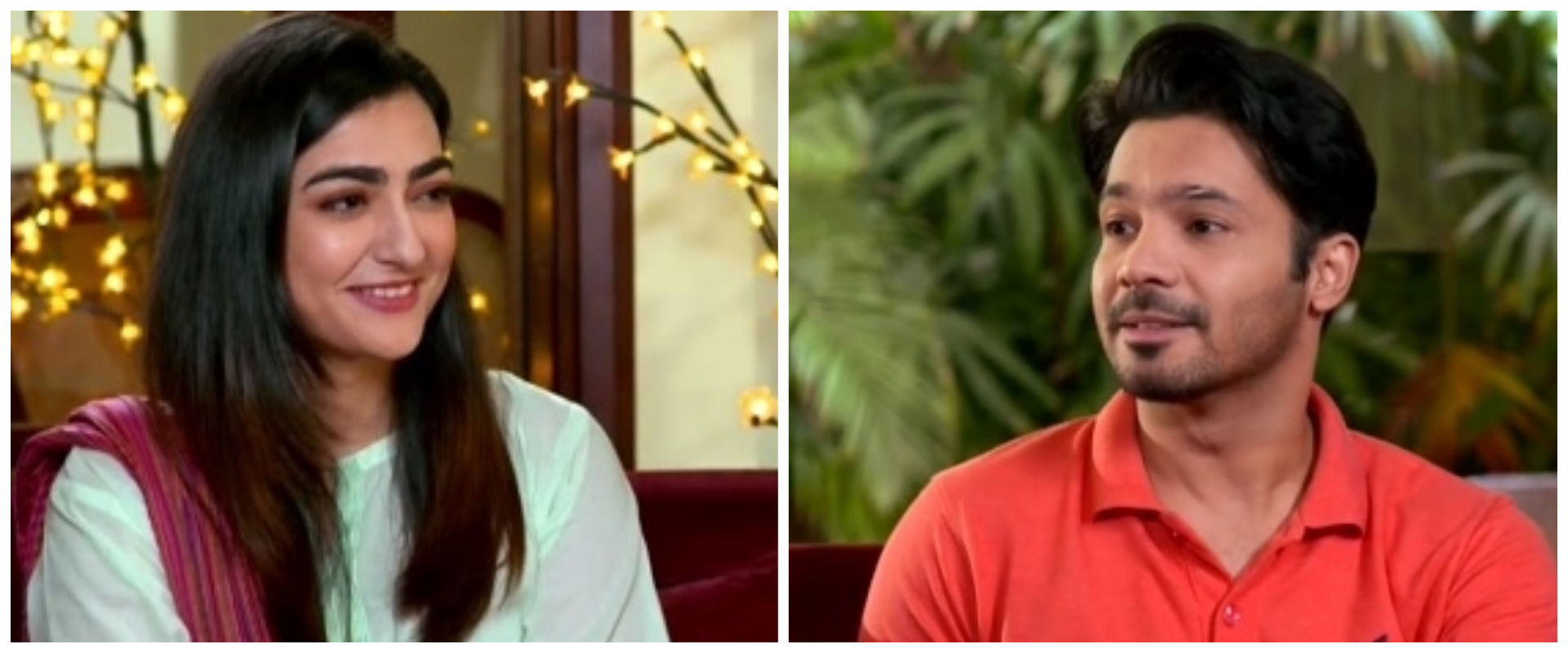 Anaya & Her Father's Relationship (Sabaat)
This is the kind of relationship that warms your heart. This is the reason in all those dramas where the viewers come across supportive parents, they always love it. Anaya's relationship with her parents and father in particular has been probably the best aspect of drama serial Sabaat, which otherwise hasn't offered anything special. Anaya has in the true sense found a guide and mentor in her father and there's no one else who understands her the way her father does.
Her father knows the kind of person Anaya is and also the sort of upbringing she has had, this is the reason he knew she would withstand what will come her way after she will get married to Hassan, hence allowing her to get married to him despite the fact that circumstances were not in their favor. It is unfortunate that Anaya's father is terminally ill, which means the viewers are already getting prepared to lose another gem of a father in a drama world. It surely is going to leave the viewers heart-broken. This is going to be yet another drama in which legendary actor Mohammad Ahmed's character will face death, which is going to be hard for the viewers to endure because his and Marwa Hocane's chemistry as father and daughter is absolutely beautiful.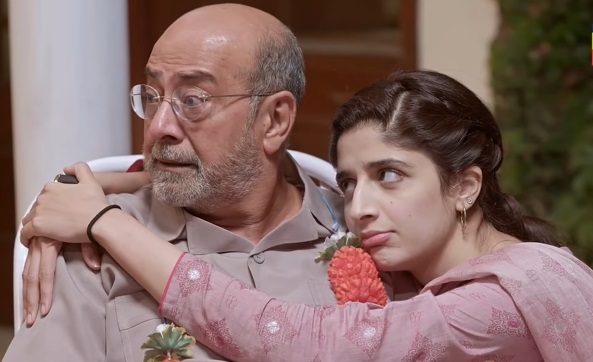 Nusrat's Relationship With Her Daughters (Meherposh)
Nusrat lost her husband right after Mehru's marriage but since then, she has not only picked up the pieces but has bravely faced the world. Nusrat did take some time to mourn the loss of her husband but after that, she reminded herself that she had to be strong especially for her two daughters. Nusrat is an all-rounder because she is a friend to her daughters, she supports them emotionally and guides them.
Nusrat already has a lot on her plate but she has made sure to let her daughters know that she is there for them, this is the reason, she even understands all those feelings which do not get worded by her daughters. It is refreshing to see such a strong motherly character in the drama serial Meherposh, which otherwise has failed to click with the audience. Nusrat's character and her personality definitely is one of the best aspects of the drama. Also, the way Sania Saeed has portrayed it goes to show she really has poured her heart and soul into this character.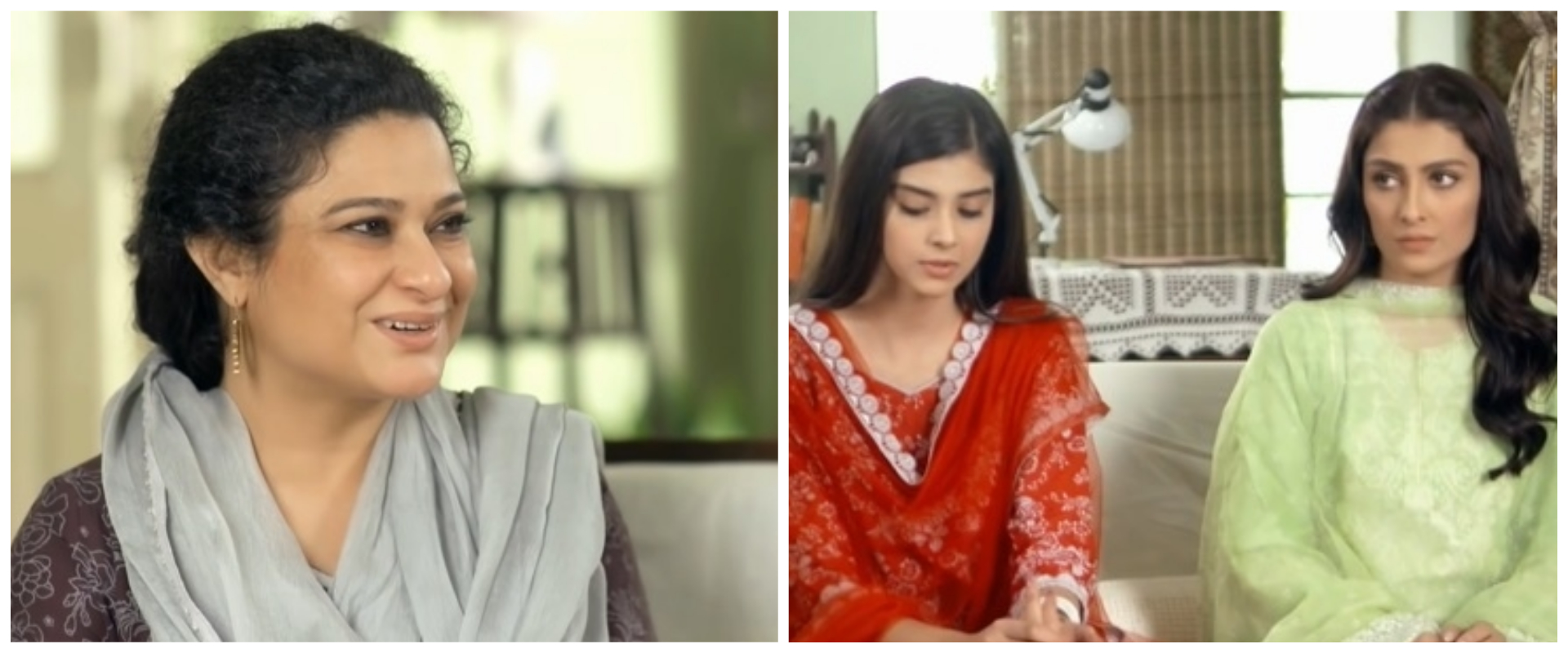 Joya & Fari's Relationship (Prem Gali)
The friendship shared by Joya and Fari in Prem Gali is absolutely cute. They both are beautiful young girls who live in the same neighborhood, therefore they are well aware of the dynamics of each other's family. They both are courteous still they don't mind pulling each other's leg every chance they get.
Fari and Joya are polar opposite in terms of personalities but this makest their equation a lot more interesting because they always have a different take on similar things. Fari believes in transparency but Joya feels she can keep a thing or two from her friend until she feels comfortable in telling her everything. They both are hopeless romantics too and want to get married, hence they also feel for each other quite a bit. Their conversations are full of wit and humor and are fun to see.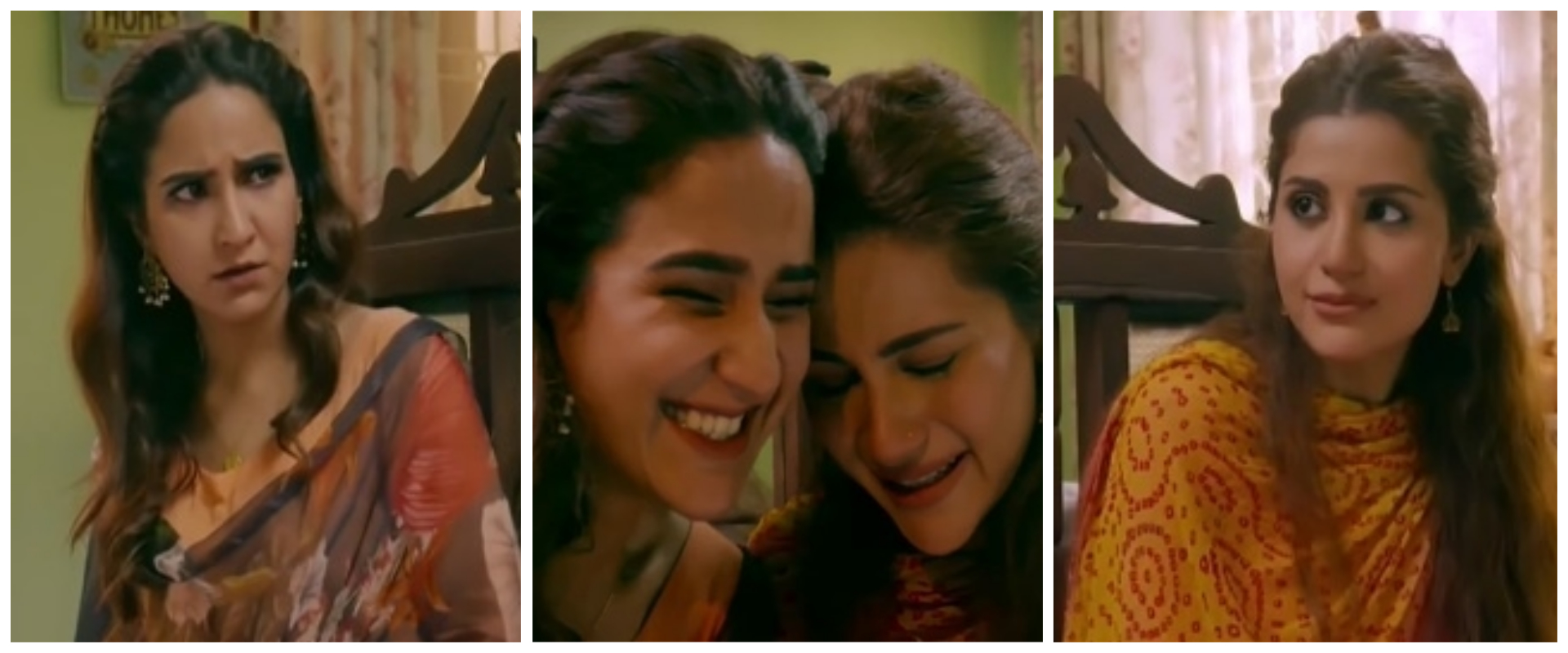 Farwa's Relationship With Her Parents (Nand)
The relationship that Farwa shares with her parents is also very special. Farwa herself is a very sorted and confident person but when you see her interacting with her parents, it becomes a lot more evident why she is like that. It is because she has been raised by such strong-willed and sorted parents and they have instilled all those positive traits in her. This is the reason, despite all the red flags that they saw in the form of Gohar, they respected Farwa's wish of getting married to Hassan because they knew she will deal with everything on her own.
Although they are well aware of Farwa's strengths, they have not lost touch with their daughter. They continue to check up on her and this way, they get to show it to Farwa that she is not alone and she has her parent's back. In Pakistani dramas where most of the time, a girl is left to deal with the messes all alone after her marriage, it is definitely refreshing to see such parents who are still concerned about their daughter.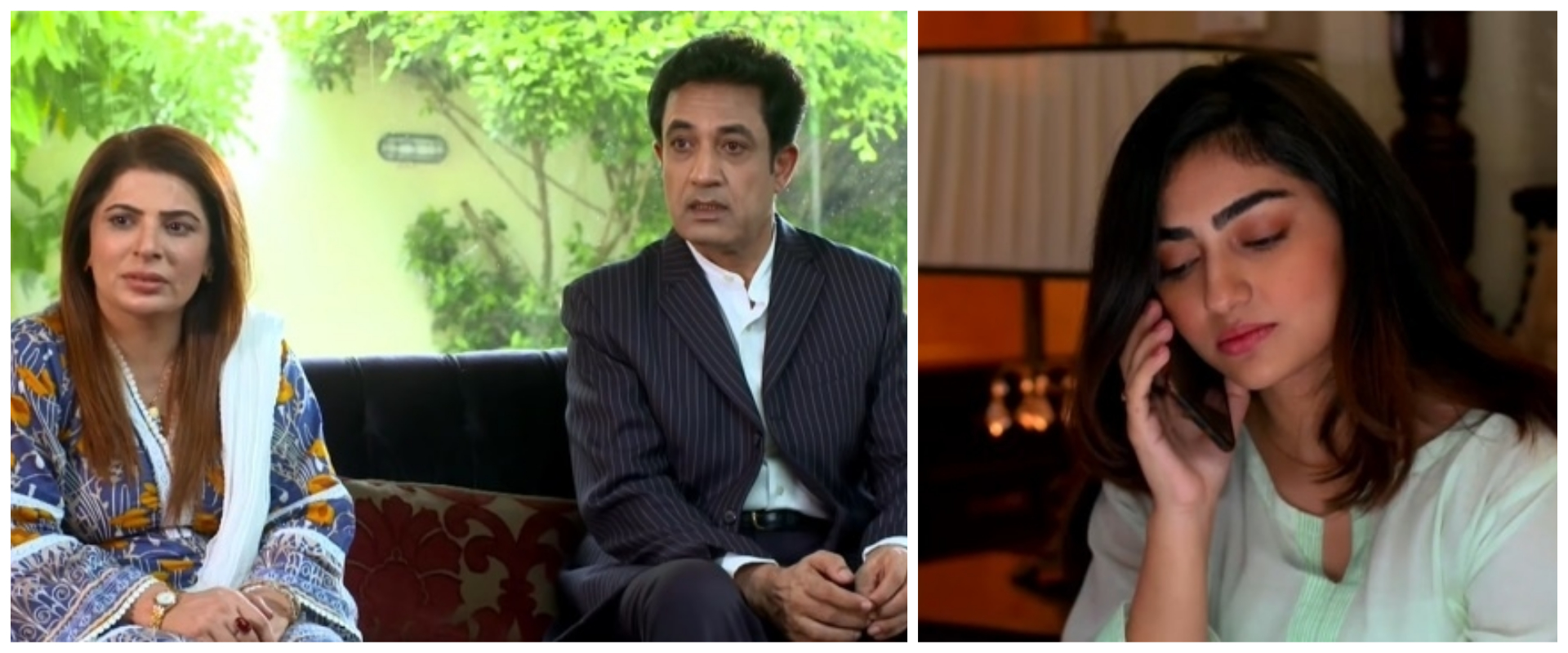 This completes the list of refreshing relationships shared by the characters in current Pakistani dramas. Which one of these is your favorite? Feel free to share your opinion.