Actress Resham is popular for her kind acts and her charitable work. She also arranges big feasts for the deserving people in almost every Holy Month. Currently, the actress is busy in flood relief activities.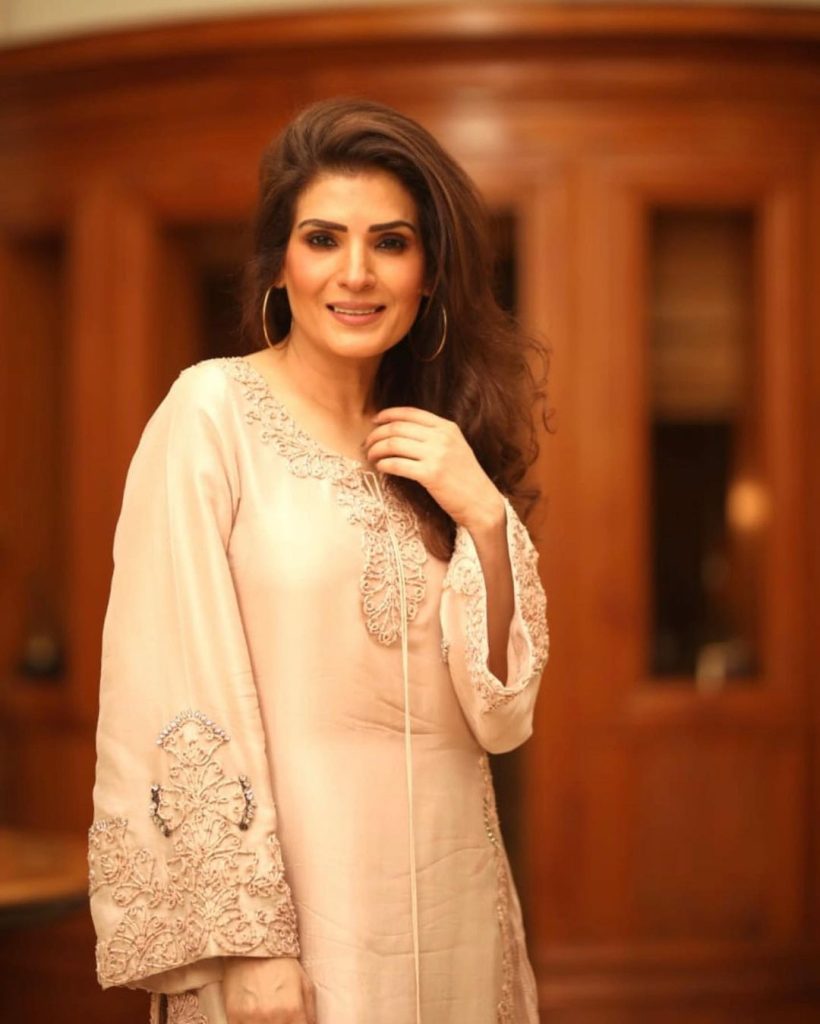 A part from that, she has also posted a video in which she's feeding the sea animals by throwing food into the river, which is a great thing, the basic purpose of the actor was to provide the food to feed fish and other living beings in the water. Well, Resham is doing it with her heart, have a look at her video!
Fans are however unimpressed with her little mistake while feeding animals. The public was of the view that she's doing a kind act by giving food to animals but she's also throwing plastic bag in the same water which is extremely harmful for the animals because it can be eaten from any one.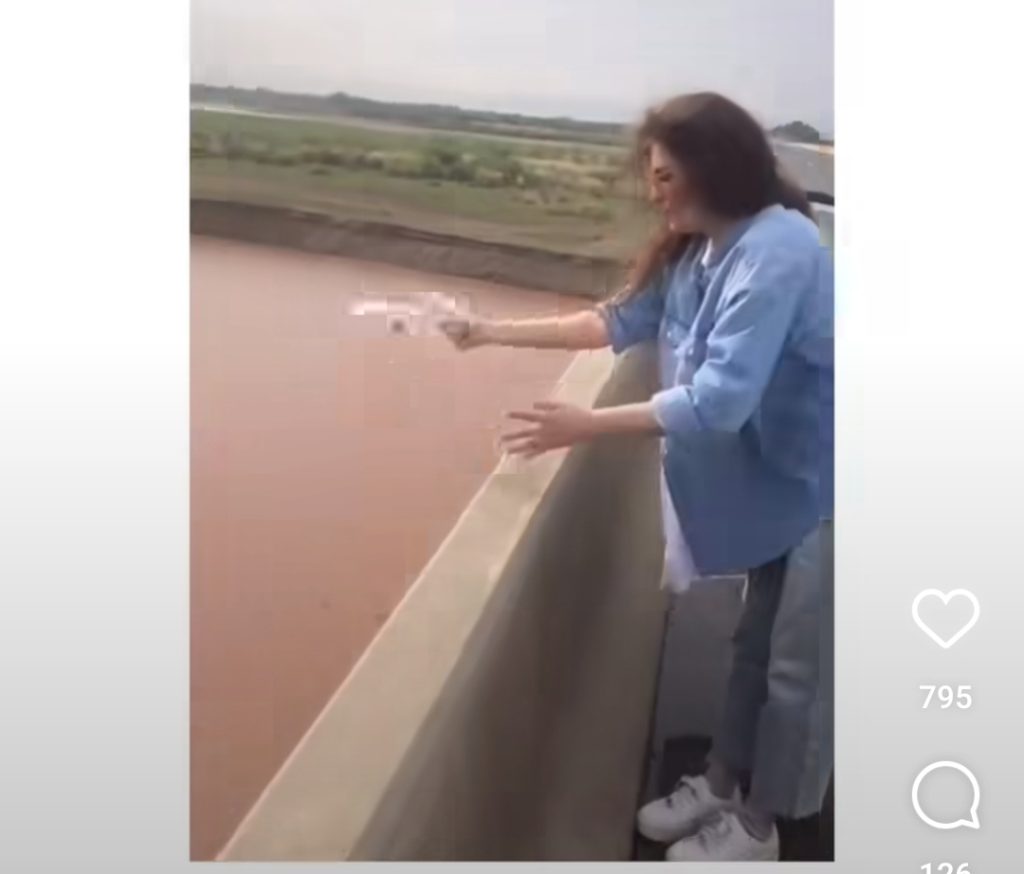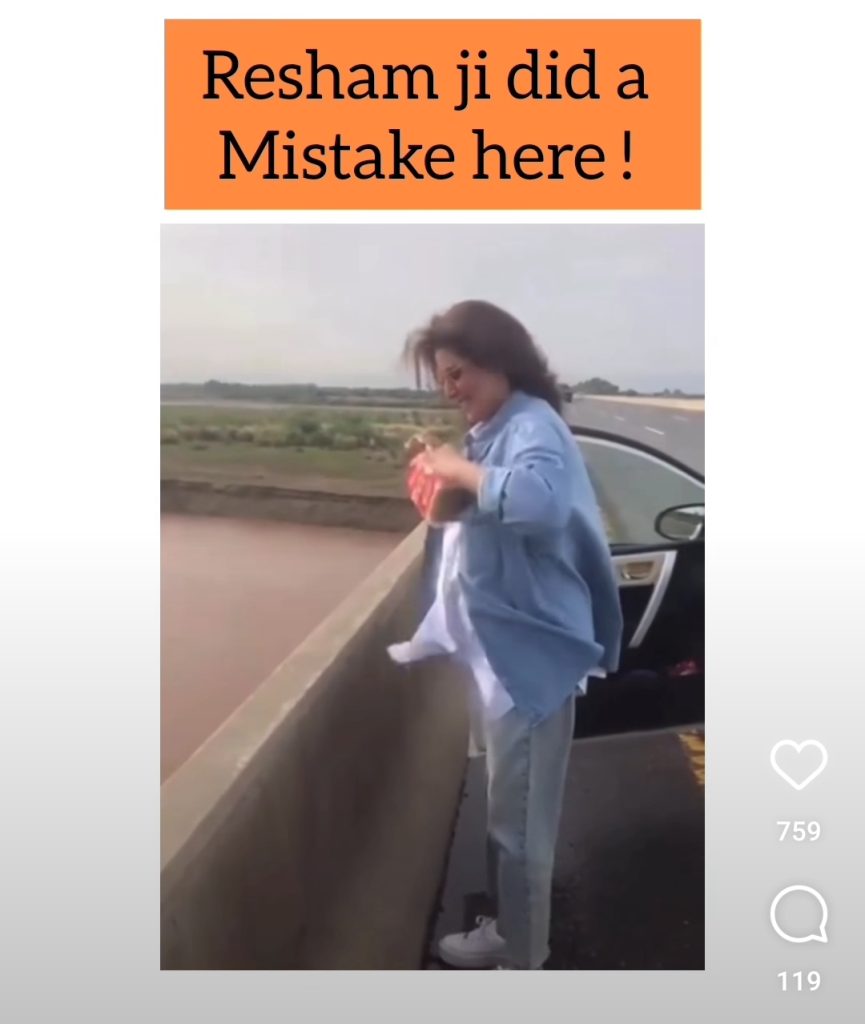 People also said that she's giving food and poison together. A few criticized her on making video of each charitable act. Many fans said that it's useless to throw bread inside which will soak all the water. They said that either these actors and celebrities lack common sense or they do it deliberately. Here are comments.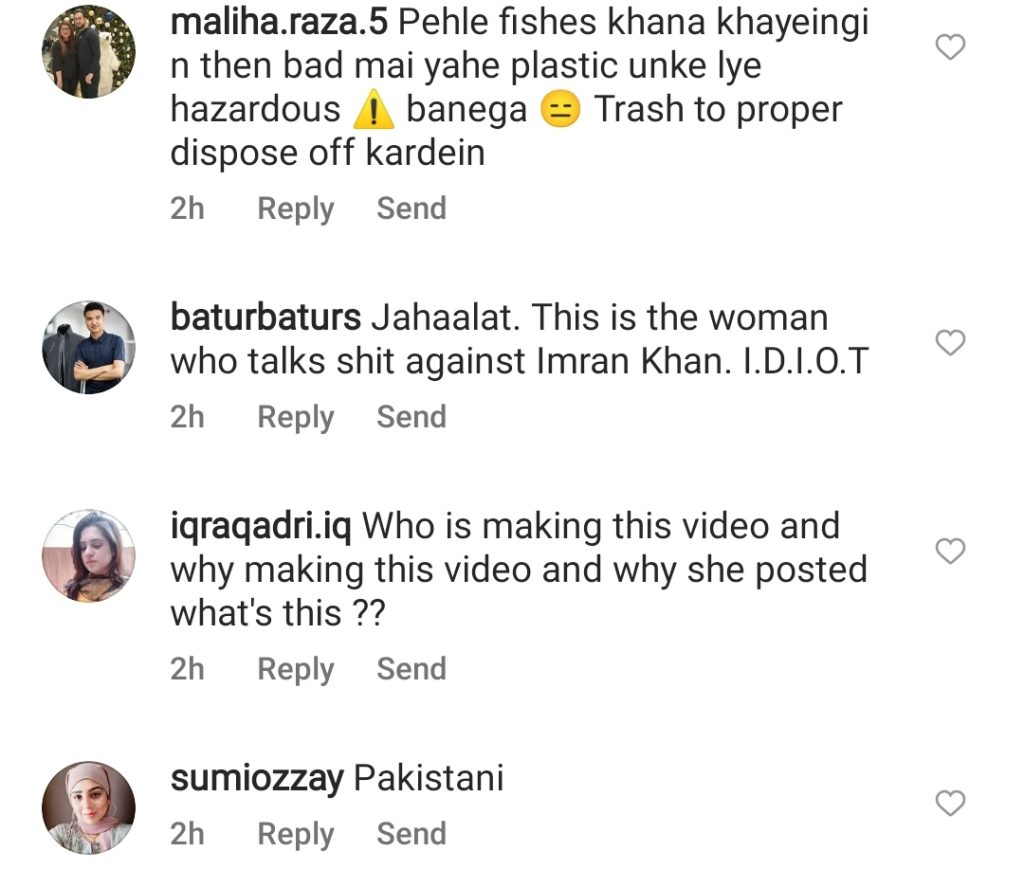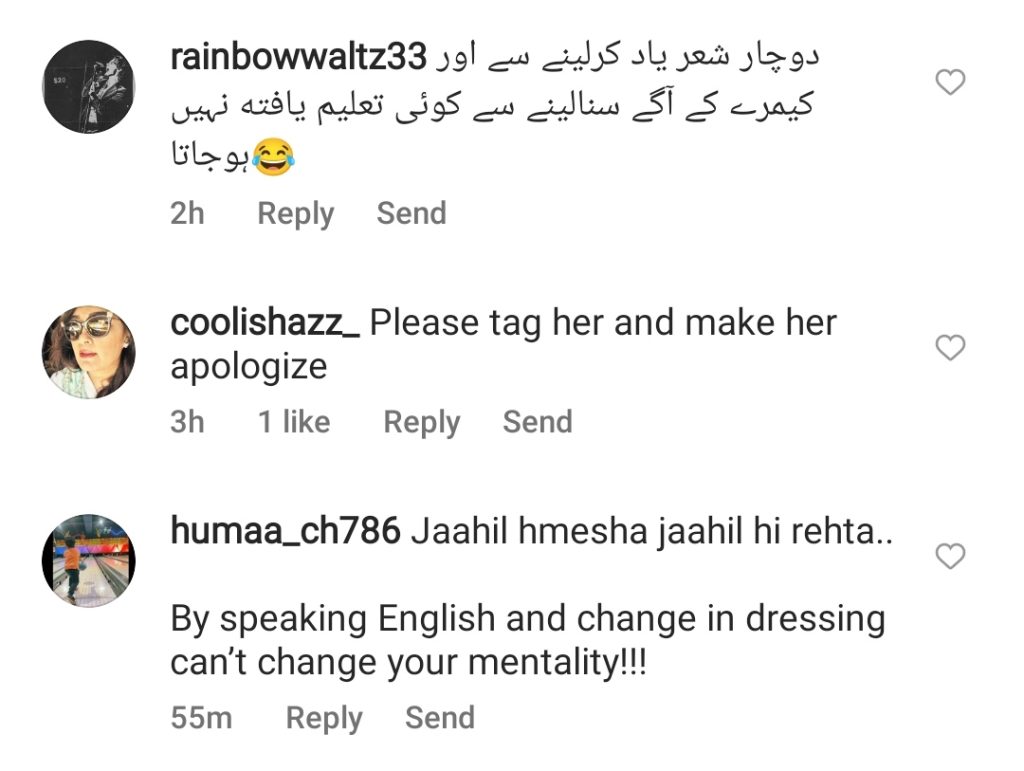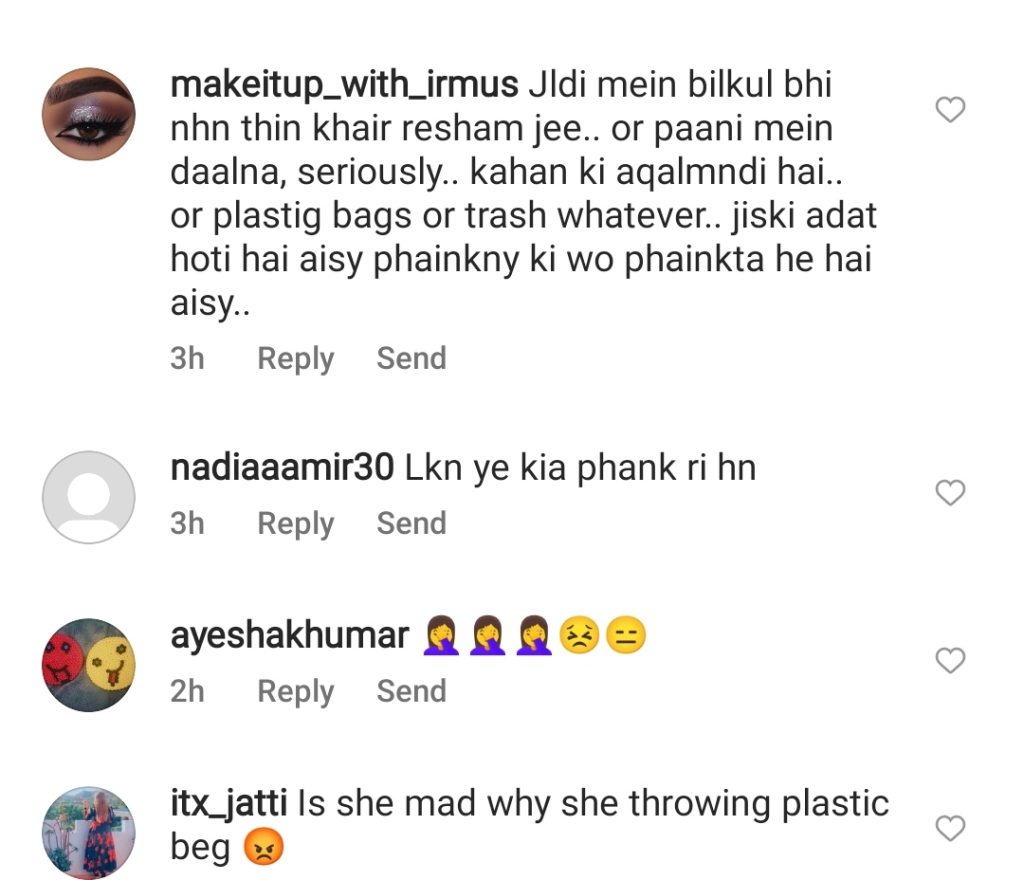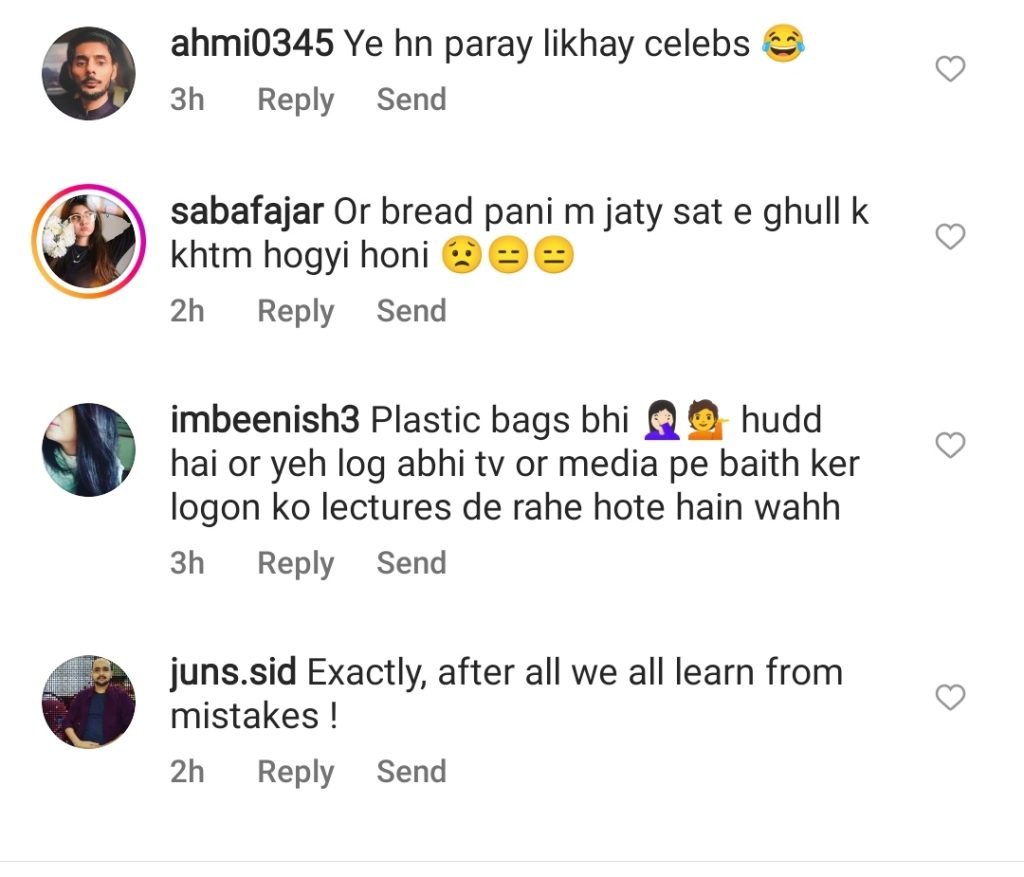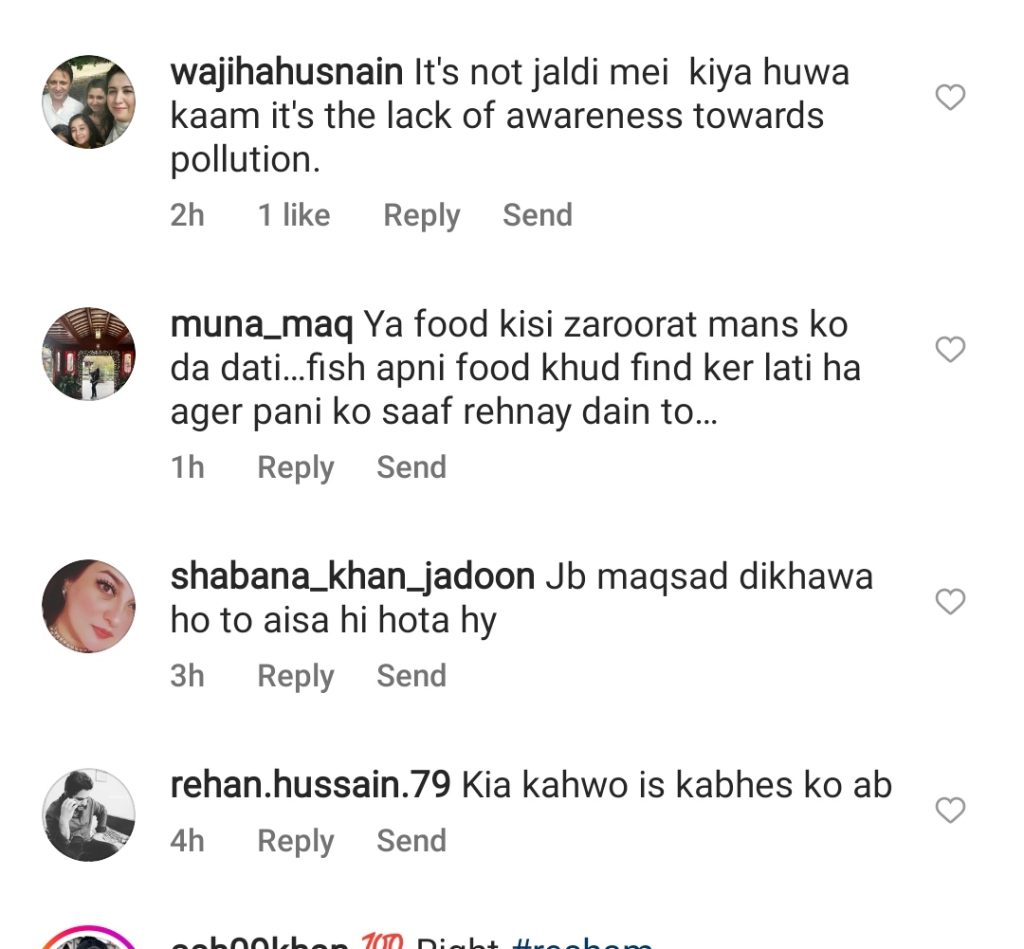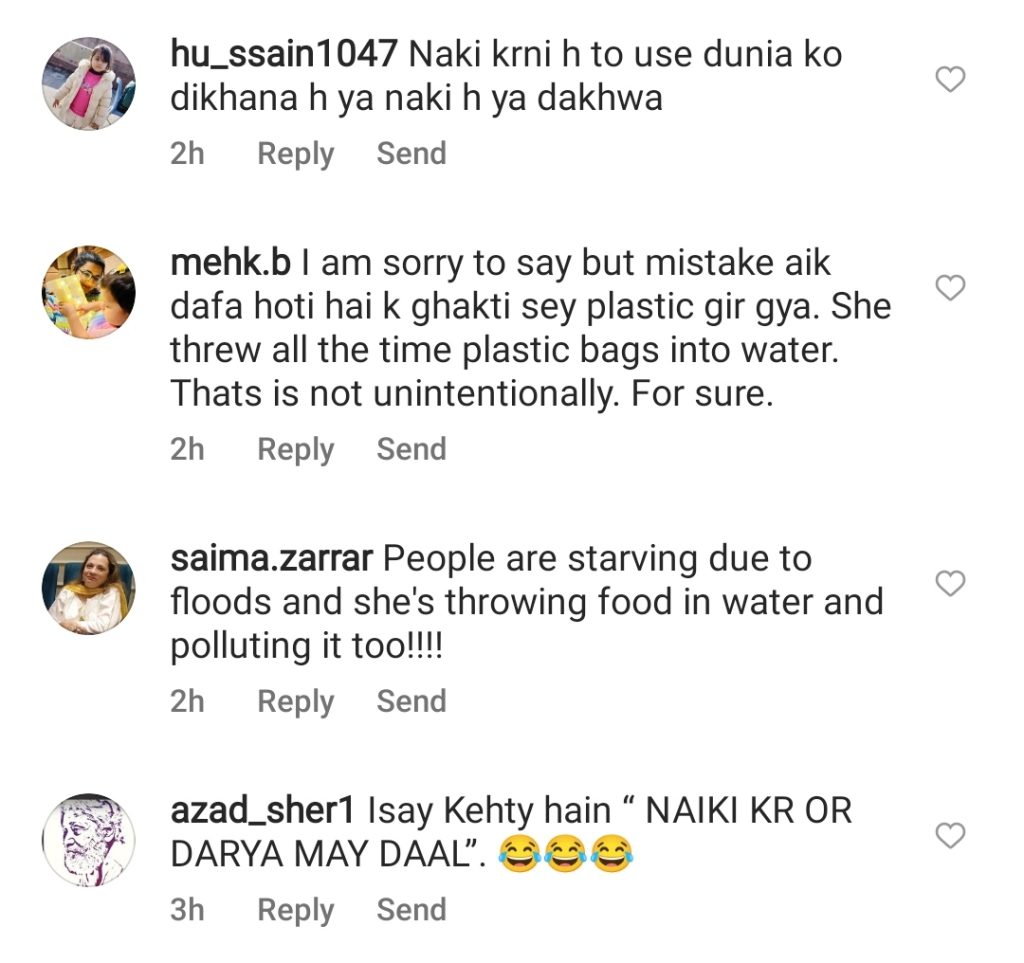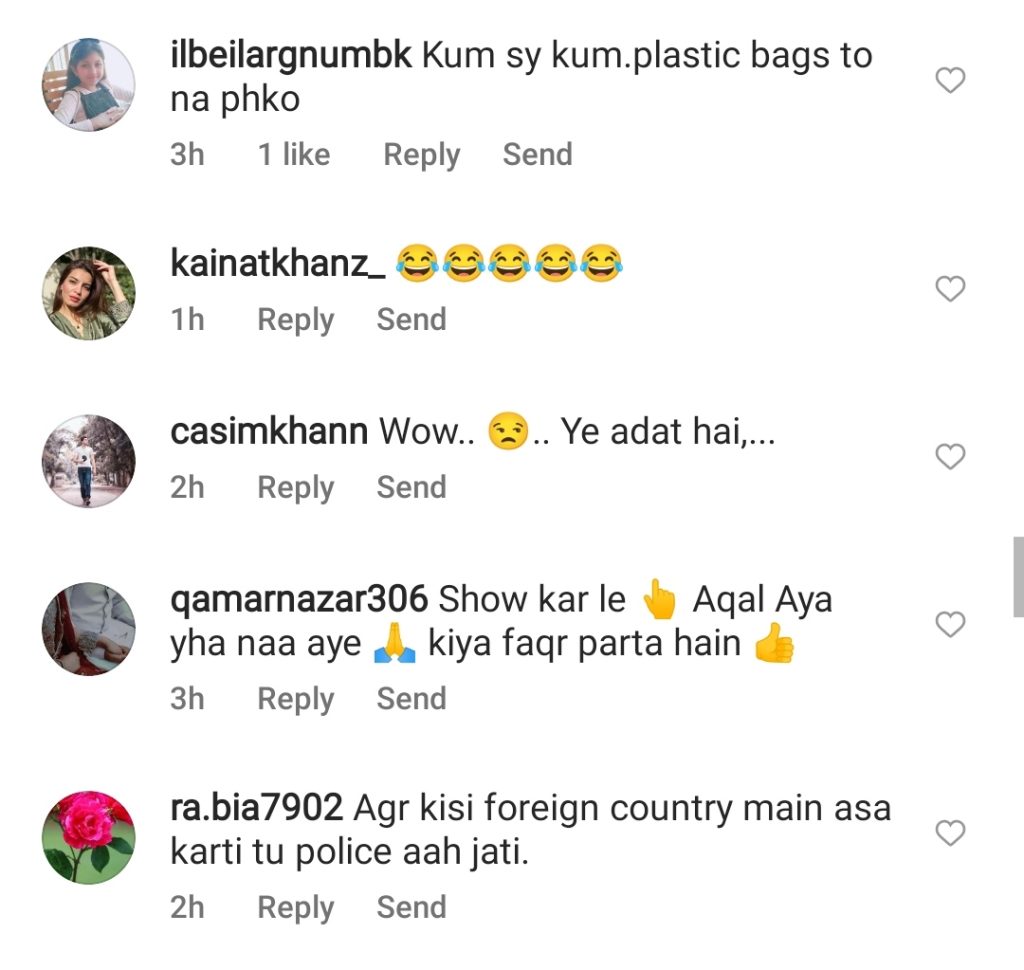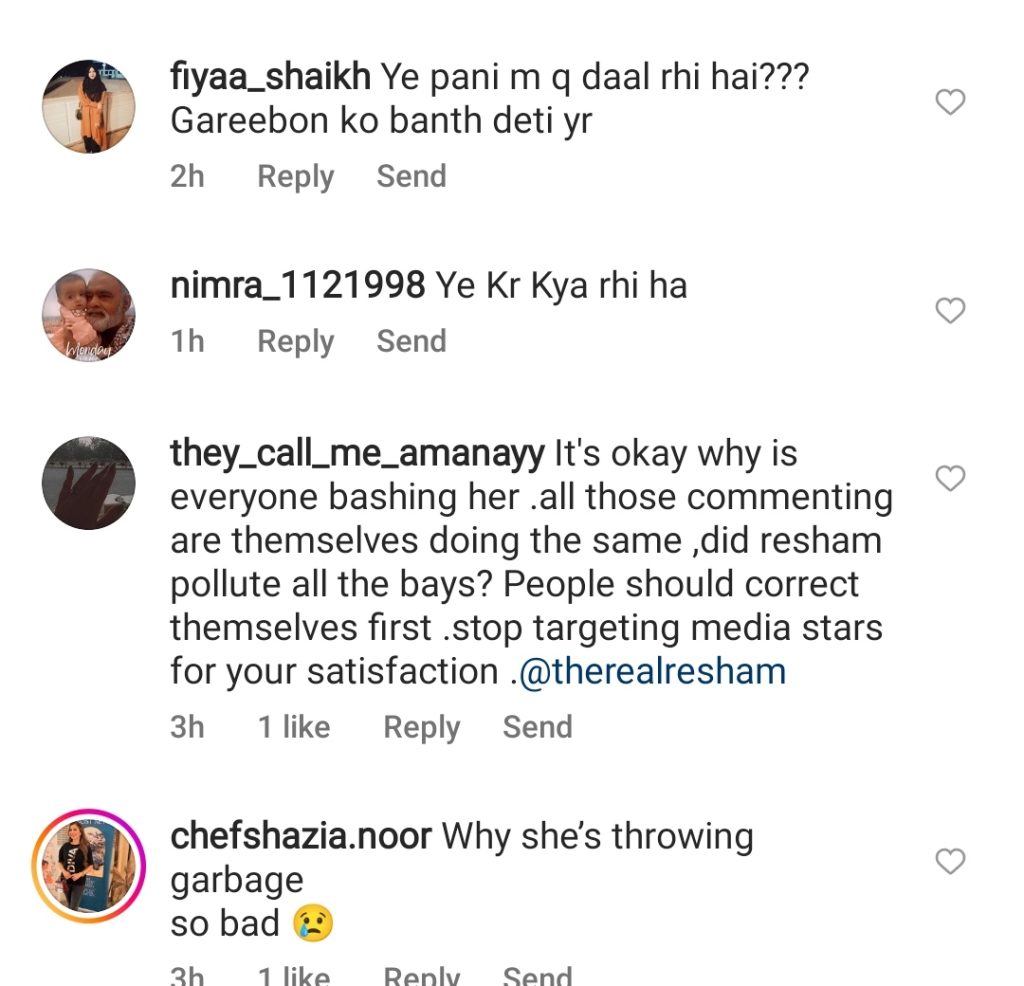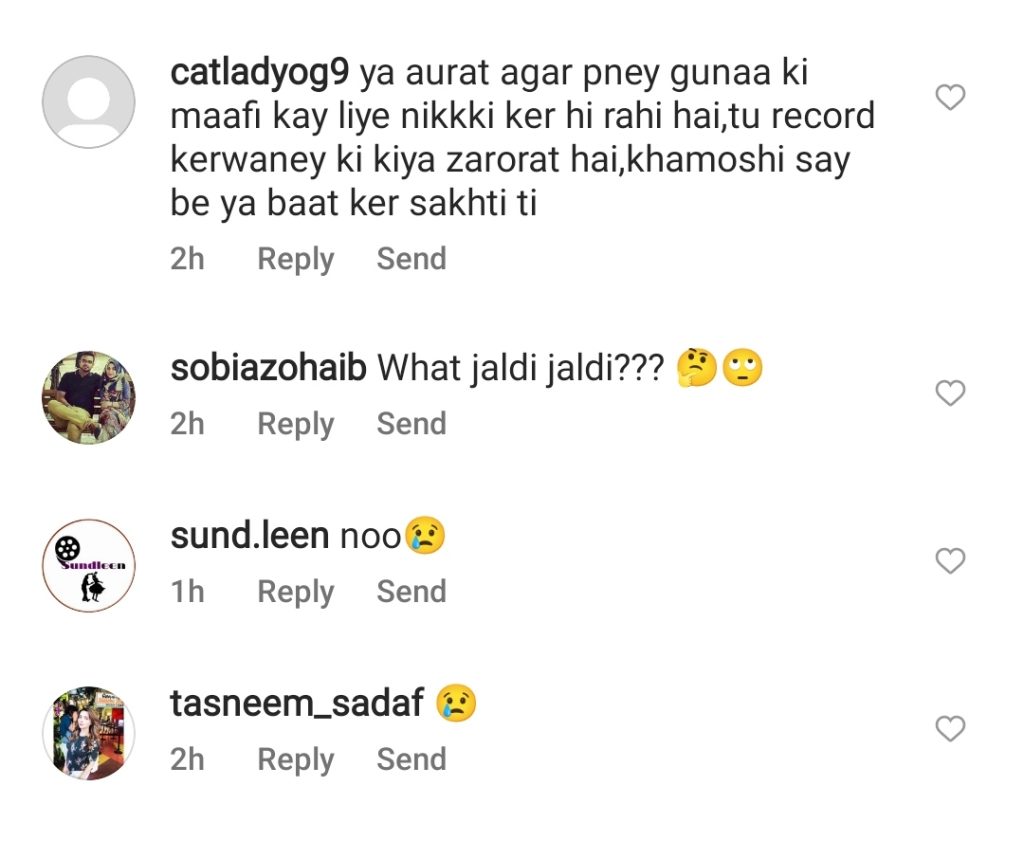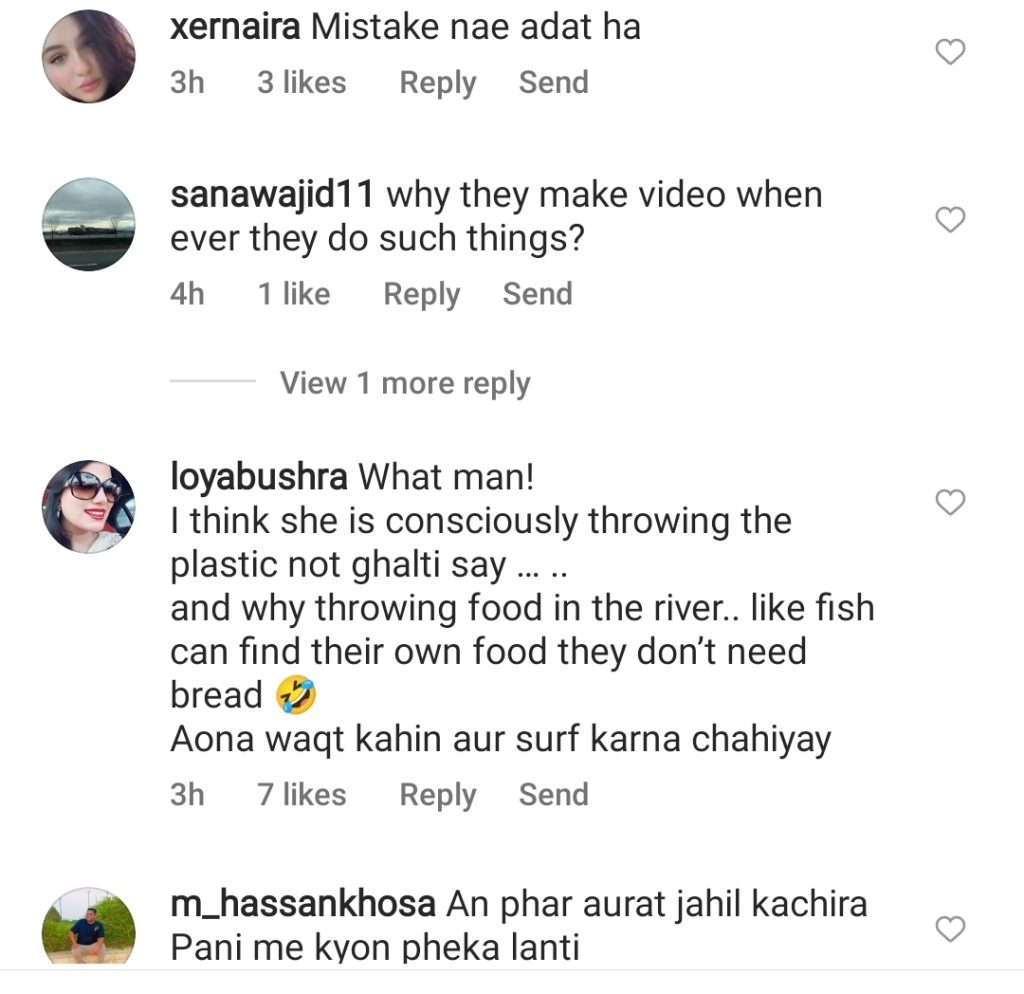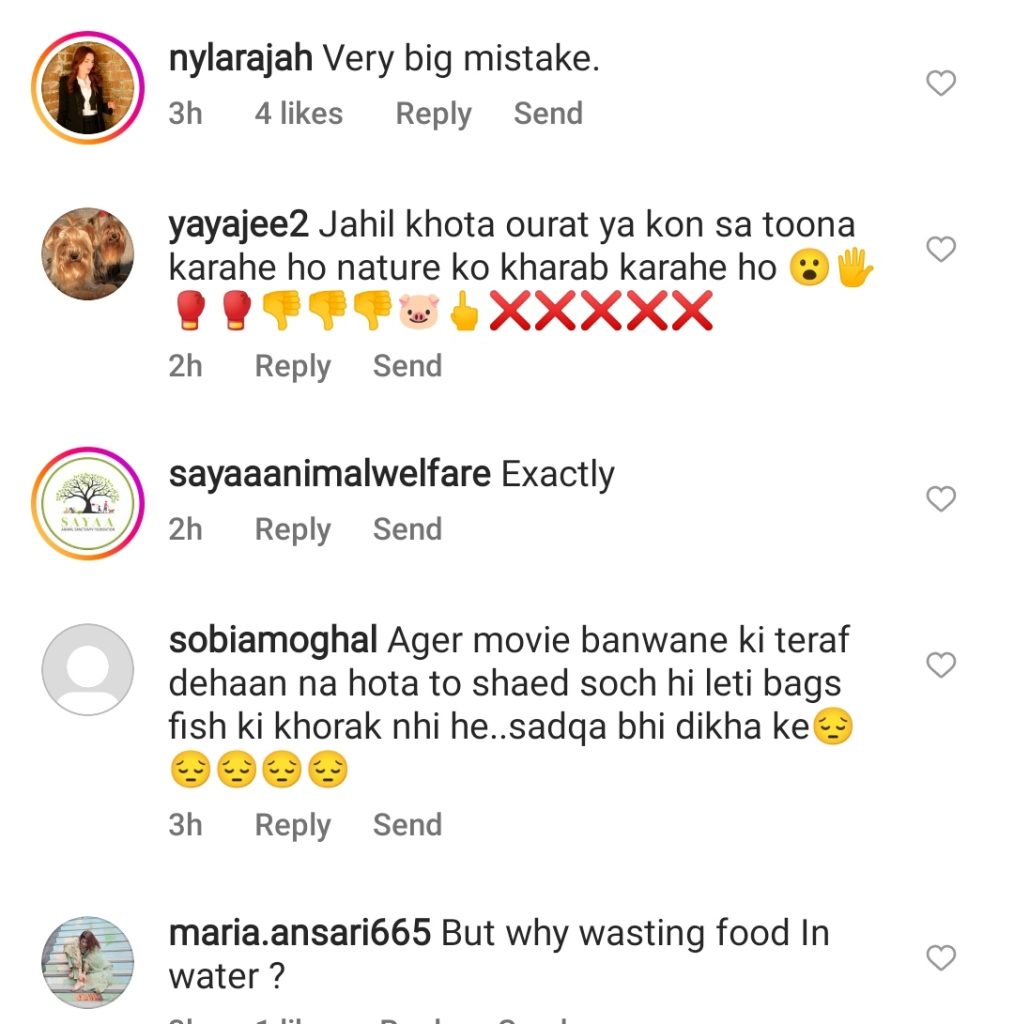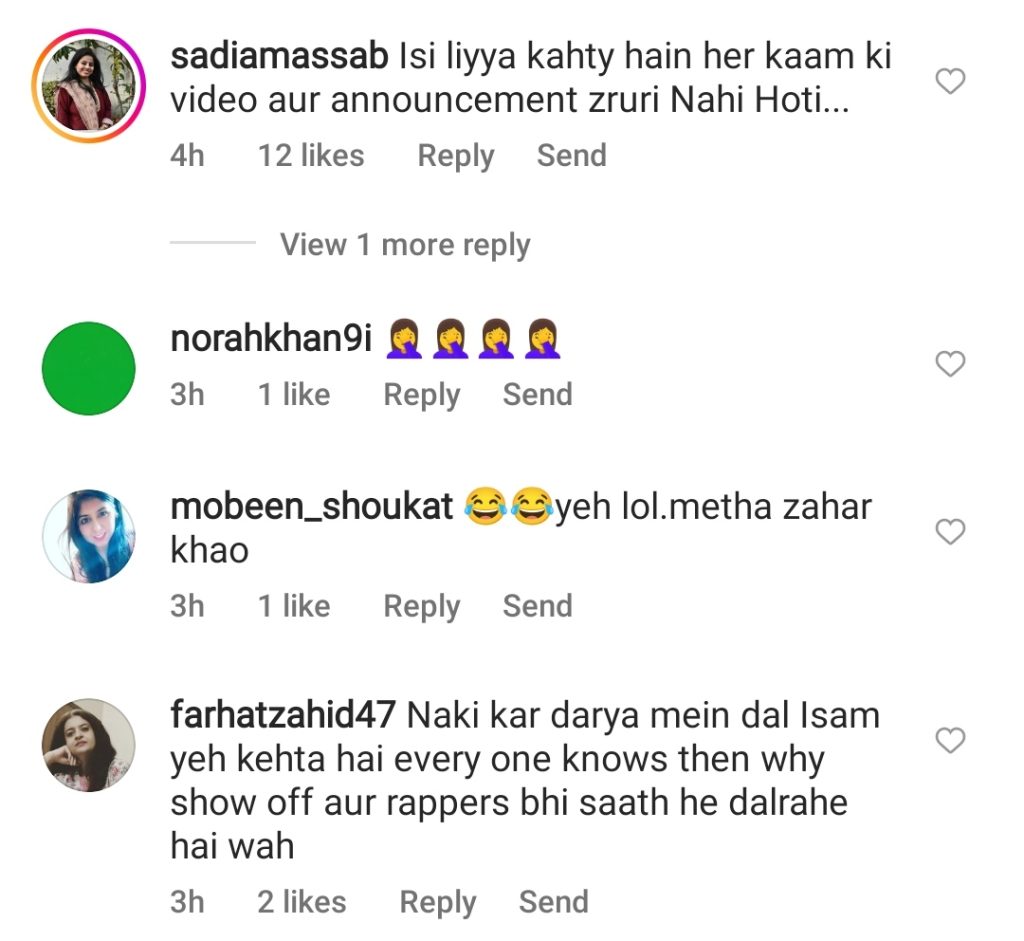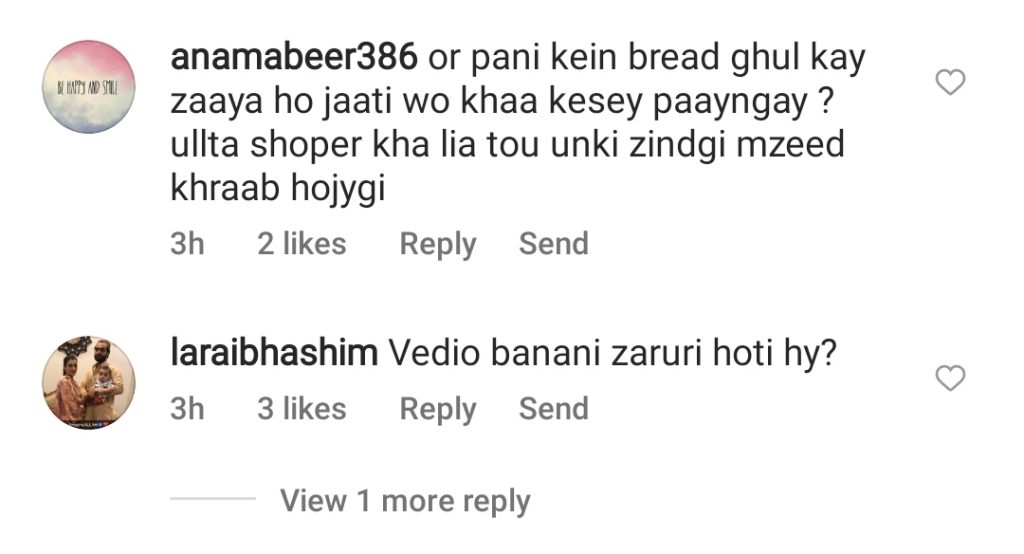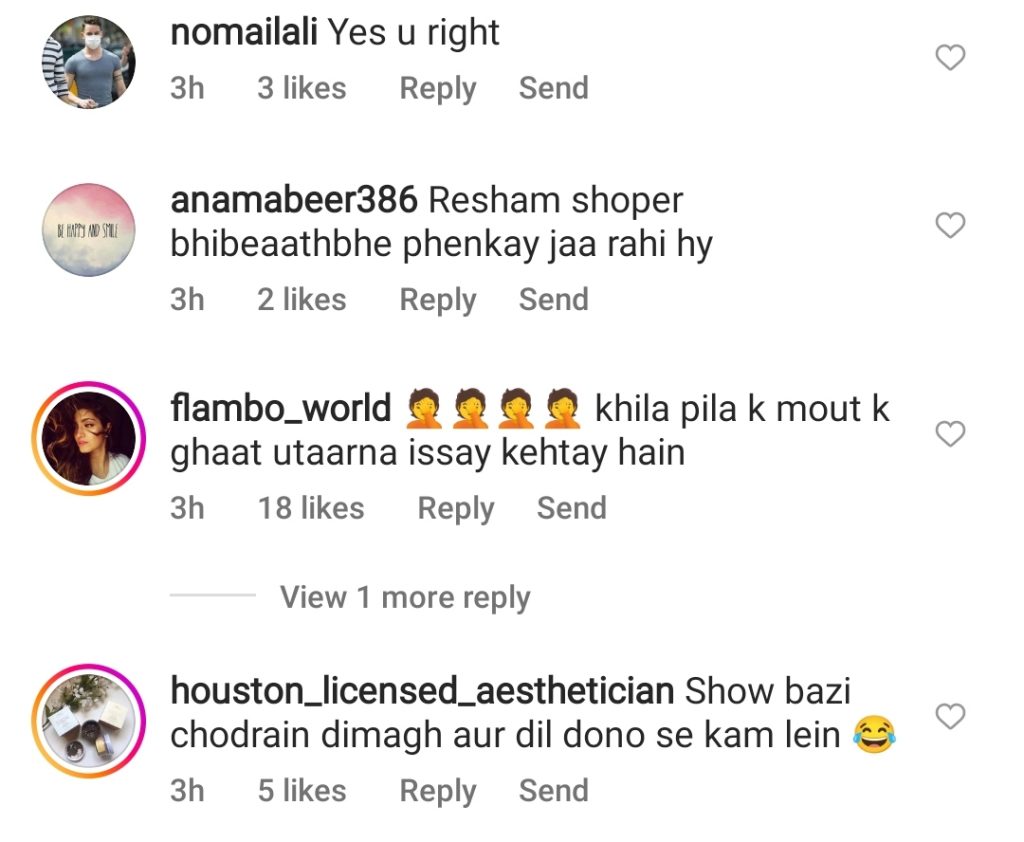 What do you think about the video? Do let us know!