The senior artists are the beauty of any industry. From music to modelling to acting, they have once ruled and have made ways for the upcoming artists to reach greater heights. Resham is an actress who made a name for herself when there was fierce competition in the industry. She went on do a lot of films and television projects. The actress is a very welcoming lady and is always very supportive of the young stars. At the same time, she is also seen respecting the senior artists and hosting them at her home with respect and love.
The actress just hosted the two legends of the industry at her house and shared a picture which is nothing short of what dreams are made of. The evergreen Babra Shareef and Ustaad Rahat Fateh Ali Khan were with Resham and the trio looked happy in a picture Resham shared. Here it is: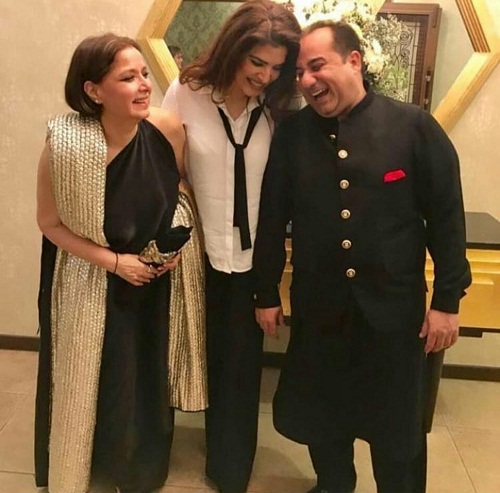 This is one legendary picture loaded with talent more than pixels indeed!