Riz Ahmed visited Pakistan recently to speak at Lahore Literary Festival after which the Star War star spent some time in Karachi as well. The actor who hasn't been to motherland in past 13 years said that he was overwhelmed by the experience and will be posting pictures from his trip on his Instagram soon. But what he posted is much more than just vacation pictures.
Ahmed spent some time with the transgender community and shared their story with his followers,
"The transgender community has been an established part of South Asian culture for hundreds of years. You see many many more transgender people walking around in Pakistan than in New York or London."
He further said,
"In recent times Pakistan has even had a recognised 'third gender' on official government documents, cementing their place in society. Despite this recognition however, they are marginalised and often earn a living through dancing, sex work or a kind of spiritual begging."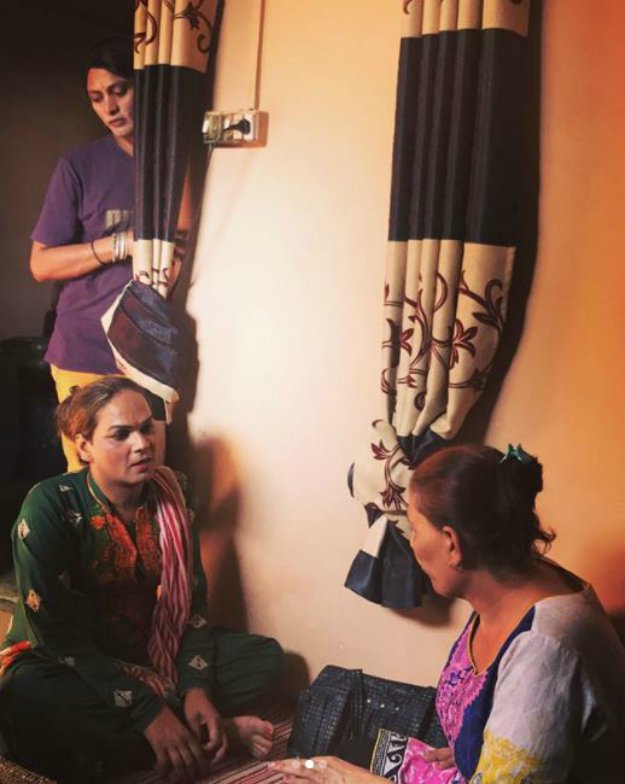 Apart from highlighting the lives of transgenders in Pakistan he also shared some pictures of our well known truck culture and wrote,
"No one does cars, trucks & lorries like us"
He also paid a visit to Juna Market & Johriya Bazaar and wrote,
"Juna Market & Johriya Bazaar, one of the older bits of Karachi. Most of this huge city is much newer. Used to be only half a million people til Partition in 1947. Now well over 20million call it home, mostly from India and elsewhere in Pakistan. A city of migrants."
With a following list as diverse as Emmy Award Winner Riz Ahmed's we hope his posts will help people see Pakistan for the country it really is. We hope to see more pictures from his trip to Pakistan soon.
Have anything to add to the story?