Romeo Weds Heer's Full OST Release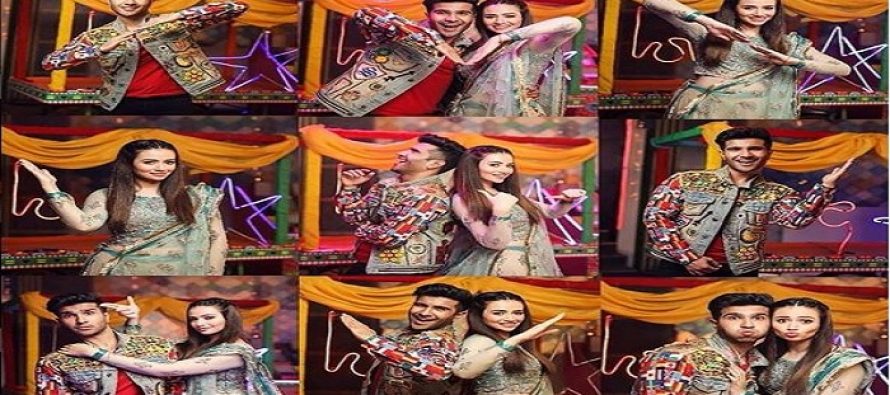 Romeo Weds Heer is one of the most anticipated serial of these days due to the lead pair, Famous "Khaani's" couple Mir Haadi and Khaani AKA Feroz Khan and Sana Javed. The Khaani couple after doing an Eid Telefilm is now up Romeo Weds Heer. Untill now Romeo Weds Heer's onset pictures and teasers have been viral on the internet. Now the OST of the Serial is out.
The OST looks like it is straight out of a movie. The pair is killing it while dancing to an upbeat track, sung by Aima Baig and Sahir Ali Bagga. Its lyrics and composition is by Sahir Ali Bhagga, directed by Asad Qureshi and produced by Abdullah Kadwani.
Feroz Khan is looking a twenty first century Romeo while Sana Javed seems to have ditched her usual serious avatars and will be donning a character that is fun, bubbly, bold and flamboyant.
Romeo Weds Heer uptill now is fulfilling the expectations of the viewers nicely and it has successfully built up this hype which has raised the bar of expectations of Fans. Let's hope to have an energetic and fulfilling journey with this Rom-Com which will hit our TV screens really soon.
---
---