In the year 2016 few artists were seen after a gap of few years on big screen. The comeback on big screen was pleasant for some of them or in some cases it was not much successful.
Here is a compilation of the artists who made a comeback this year after a noticeable years. Few names like Saima Noor and Ajab Gull have been active in the regional cinema (Pashto and Punjabi) but have not worked in any mainstream film.
Aashir Azeem
Aashir Azeem is a civil servant who served in various government institutions. Deployed in Quetta in 1994 he wrote and played the lead in the TV drama Dhuwaan . Dhuwaan proved block buster back than and to this day considered a beginning of a new trend in Pakistani dramas. Despite staggering success Aashir Azeem just vanished off the scene after not pursuing the acting/writing career. He did few long plays (tele films) here and there but not something main stream as Dhuwaan.
In 2014-15 Aashir Azeem announced his comeback with the Urdu film Maalik as a producer, writer and director. Aashir also played the main lead in the film. Maalik was finally released this year on 8th April 2016 and proved a hit at the box office. On the whole the film received mixed response.
Aashir also announced his plans to start a new project after Maalik. However despite being hit at the box office, Maalik proved a bitter experience for Aashir Azeem as a producer. The film was released after duly obtaining the screening certificates from all the three functioning Film certification boards. Moreover the state run Pakistan Television was the media partner for the promotion of Maalik. PTV actively promoted the film through its morning shows and daily transmission.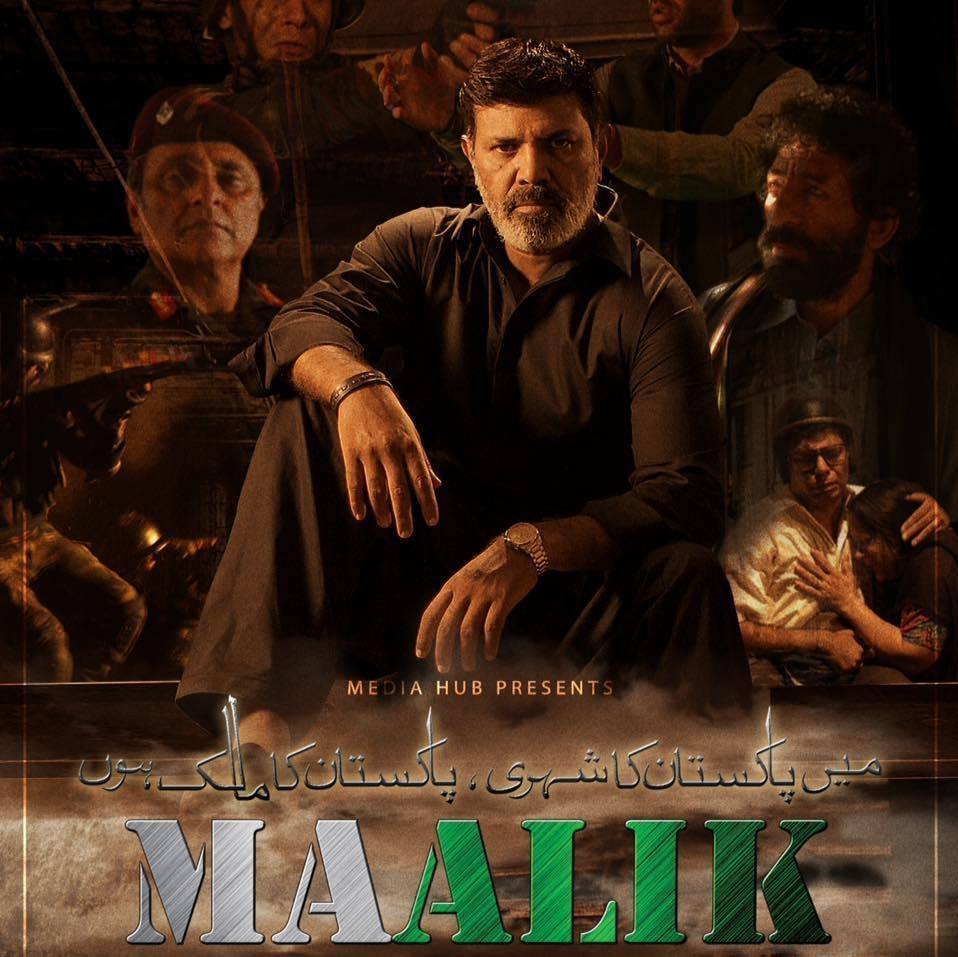 Maalik became a victim of the inconsistency of the censor board, when after three weeks of screening first Sindh Board for Film Certification (SBFC) and later Central Board for Film Certification (CBFC) revoked its screening certificate for inticing violence and depicting some ethnicities in a wrong manner. Aashir challenged the decision of the censor boards in superior court and after four months of proceedings the courts allowed the screening of the film. The screening of the film resumed in September 2016 and its second run ended in October 2016 which lasted for five weeks.
Facing all this Aashir announced to shelve his next project, so his comeback as a producer was not much pleasant.
Nadeem
The most successful artist of Urdu cinema who ruled the big screen for three decades, made a comeback on the big screen again through Hijrat released in April 2016. Nadeem's last major film was Mein Hoon Shahid Afridi in 2013.
Hijrat was a box office disaster and Nadeem was wasted in this movie. He played the supporting role of an Indian non-muslim doctor working in an Afghan Refugee camp, but it was never elaborated at any point in the film. How an Indian doctor is allowed to work in an Afghan Refugee camp that too in the Balochistan province was beyong any sense. On the whole his character was not well conceived.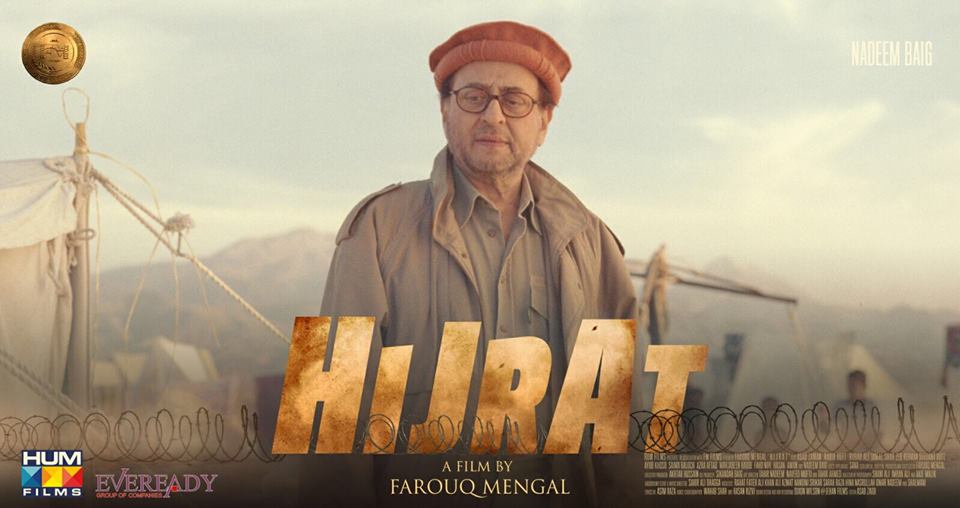 Zeb Rehman
Zeb Rehman is a respected name of television who worked in the PTV dramas from Lahore centre. After a long break from television she last appeared in the Urdu film Bol in 2011. Bol proved successful, but Zeb never worked in any other film after that. She made a comeback on the big screen from film Hijrat released in April 2016. She played the role of a social activist and the mother of the hero Asad Zaman who has differences with her husband Jamal Shah.
Hijrat struggled at box office and Zeb Rehman come back was not much noticed.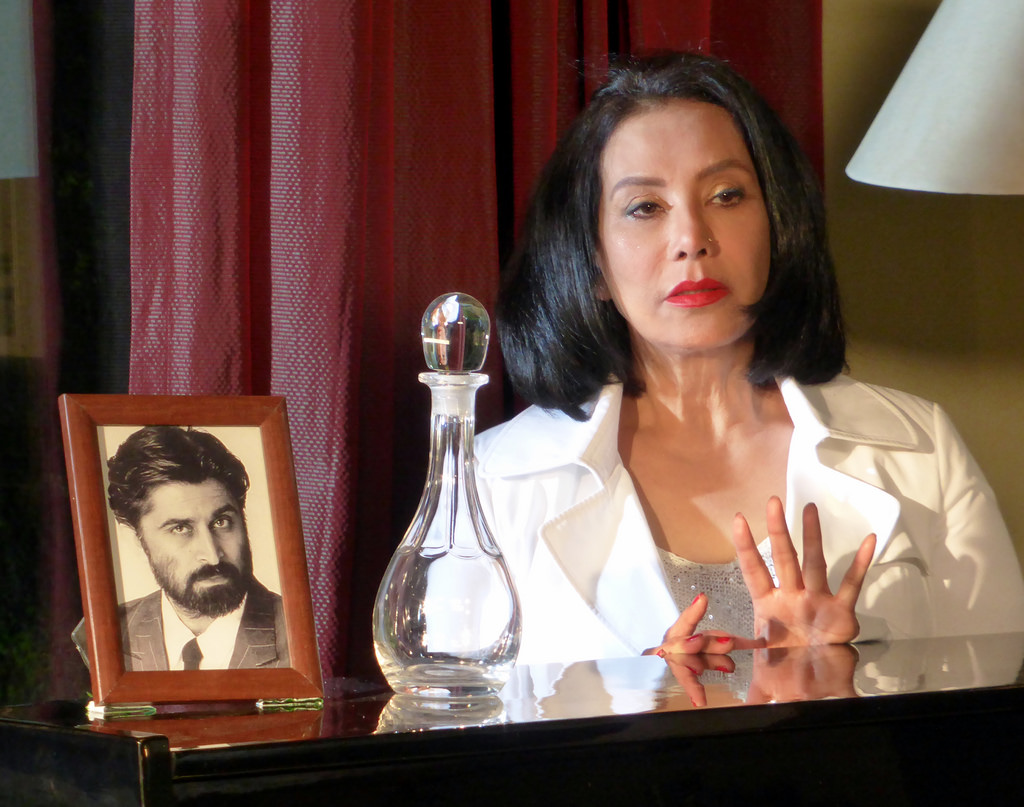 Iman Ali
Iman Ali has been a super model of past decade who also excelled in acting. Known for working in selective projects, she also made a comeback to the big screen after a gap of five long years. Her last film was Bol in 2011.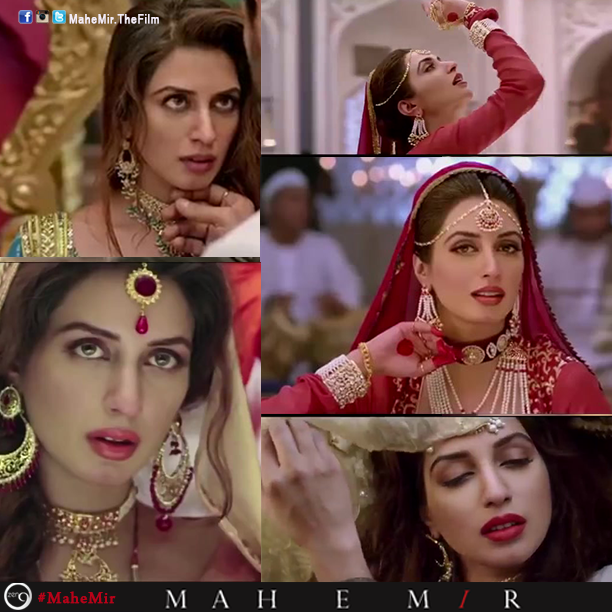 Iman appeared in a double role opposite Fahad Mustafa in the film Mahe Mir released in May 2016. Being a serious film it was not much successful, though the film was selected as the Pakistan's entry to Oscars for the year 2016. Iman successfully performed the role of a courtesan and a poetess in this film. She looked stunning on the big screen however her performance in the two of the courtesan songs was not much powerfull. On the whole it was a successful comeback being noticed by fans and critics alike.
Manzar Sehbai
Manzar Sehbai is the brother of the writer Sarmad Sehbai who also works in selective projects. Like Zeb Rehman and Iman Ali his last project was also Bol in 2011. This year Manzar Sehbai was back on the big canvas as a literary critic in the film Mahe Mir released in May 2016. Manzar Sehbai's performance was well appreciated by the film reviewers and viewers alike.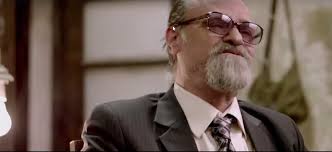 Meera
The scandal queen of our film industry Meera is always in news for some right or wrong reasons. Meera's last major film was the Punjabi flick Ishq Khuda in 2013. In 2016 Meera was back on the silver screen through Hotal released in May 2016. Advertised as the first psycho thriller film of Pakistan, Hotal was horrible in production values due to limited budget. The film also proved dumb at the box office and thus the return of Meera was not a pleasant one.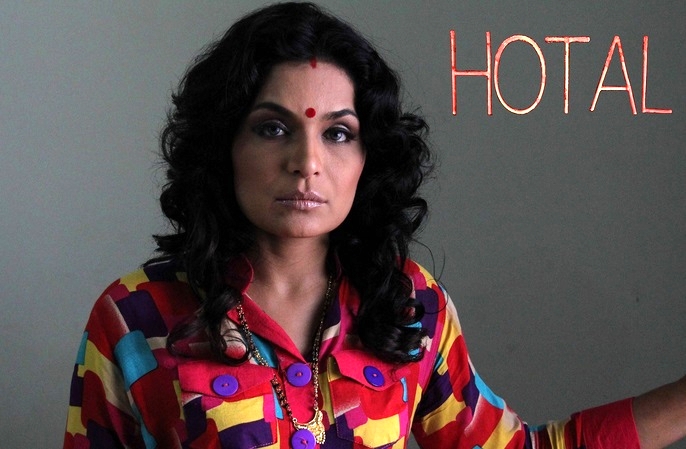 Ghulam Mohiuddin
Known as Gullo Bhai in the film circles, Ghulam Mohiuddin has worked in many Urdu and Punjabi films in a four decade long career. After a gap of many years Gullo Bhai was back on the big screen from the film Swaal 700 Crore Dollar Ka (SSCDA) as a villian. His son Ali Mohiuddin also made his film debut through SSCDA.
Released as a solo Urdu film on Eidul Fitr in July 2016, SSCDA was a terrible film also rejected by the viewers.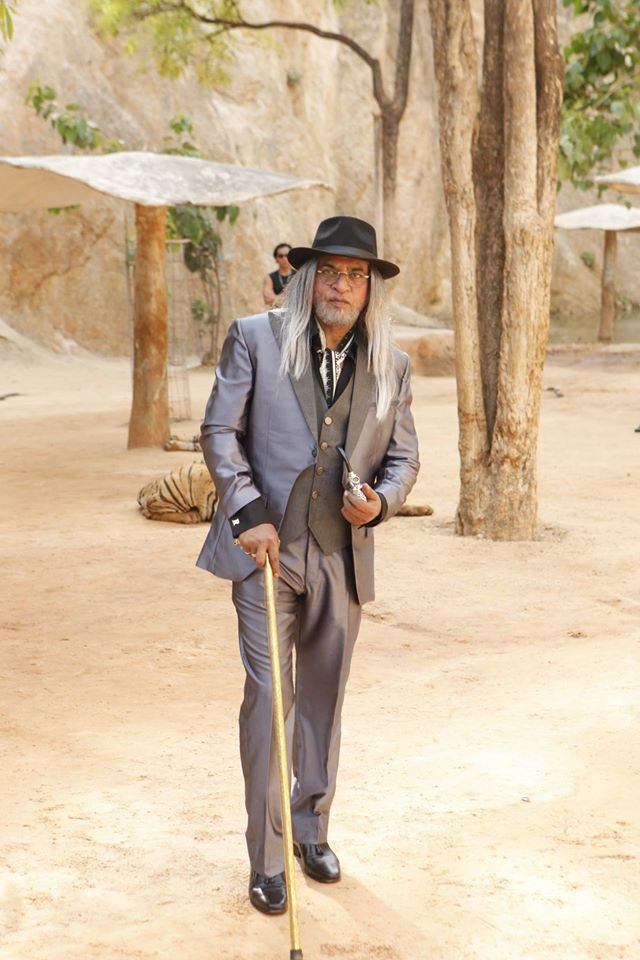 Mathira
Another contoversy queen like Meera, Mathira also returned to the silver screen this year from the film Blind Love released in August 2016. Mathira last appeared in the film Mein Hoon Shahid Afridi (MHSA) in 2013. In MHSA she appeared for a brief duration of three minutes in the item song of the film which was one of the most talked about entertainment event of the year 2013.
In Blind Love Mathira again performed on an item number. Being the vamp of the film she also has few scenes and dialogues in the film. Blind Love was out of the cinemas in a weeks time and Mathira's return was not successful.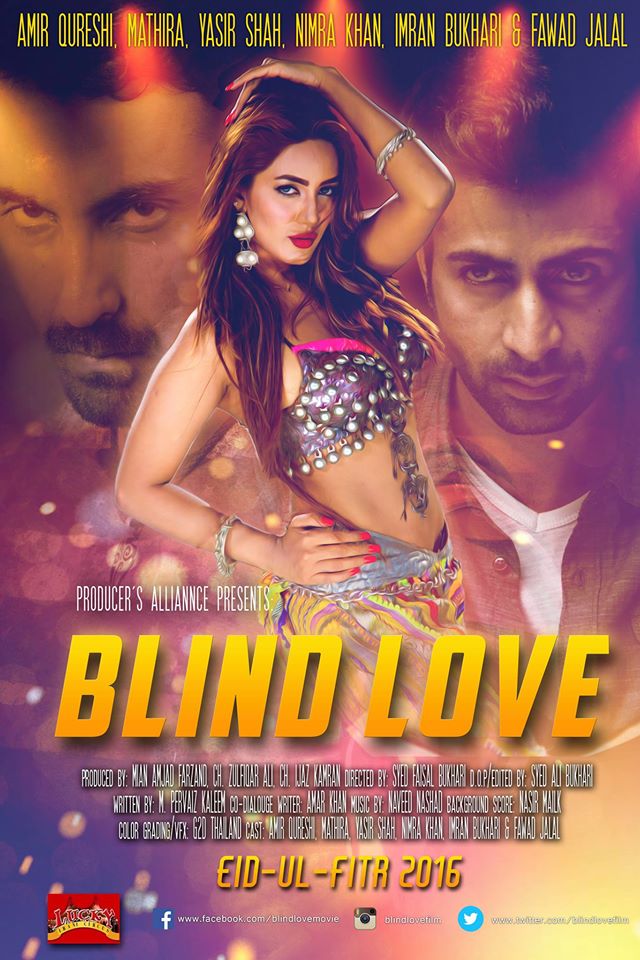 Mishi Khan
Mishi Khan is one of those lucky artists whose first major project proved successfull. She received nation wide fame from her first project Uroosa in 1992 a television play from PTV Karachi centre.
Mishi continued working in dramas and also tried her luck in few Urdu films in 1990s. From past one decade she gradually disappeared from the scene and mostly hosted shows. Her last major appearance was in the drama Parchaian aired on ARY Digital some three years ago. Her last Urdu film was released in late 1999.
This year Mishi was back on big screen in a supporting role from the film Janaan released on Eidul Azha on 13th September 2016. Though a supporting role, her lively presence was well received in the film.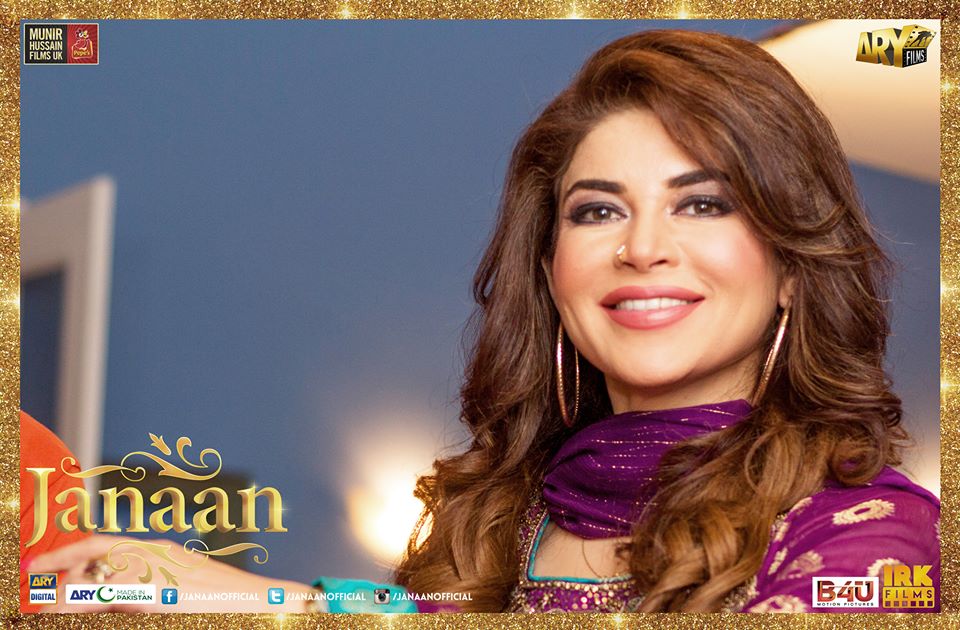 Ajab Gull
Ajab Gull is a famous name of Urdu and Pashto cinema. Ajab Gull's last major Urdu film Kyun Tum Se Itna Pyar Hai was released back in 2005. Since then he mostly works in Pashto films. Though Pashto films perform well in their regional circuit they seldom receive the attention of the mainstream media.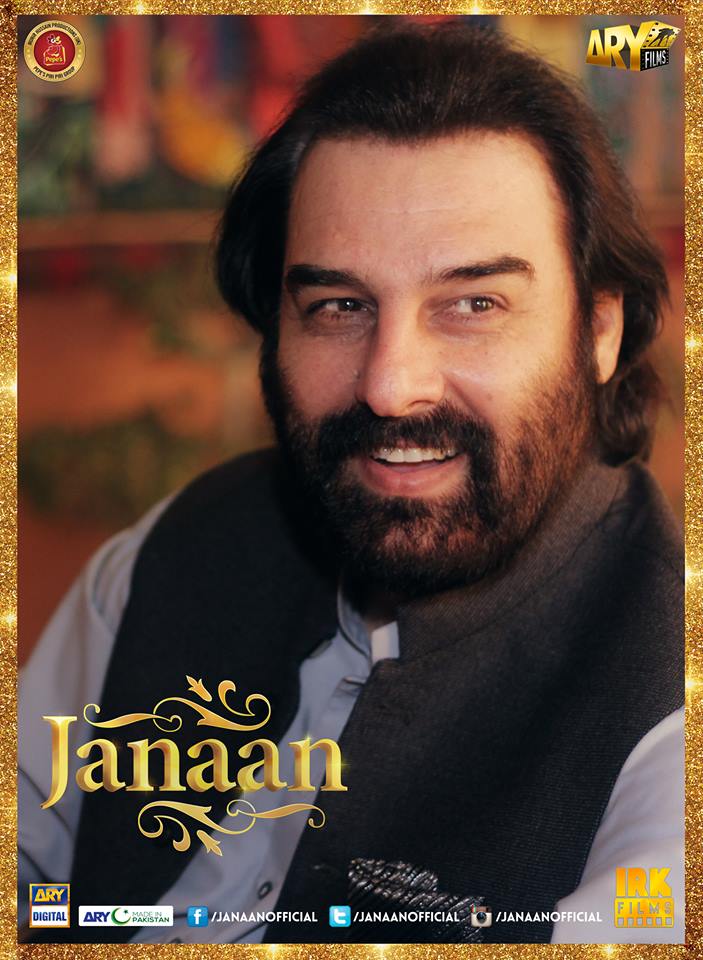 This year Ajab Gull was back in Urdu films through two films. In both the films he played the role of a Pakhtun father. In Janaan he appeared as the father of Bilal Ashraf, and in Salute he was the father of Ali Muhtesham. He made his presence felt in Janaan and in Salute his role was more bigger and impactful as a Pakhtun driver working in Dubai.
Behroze Sabazwari
Behroze Sabazwari is mostly known for his television dramas but he also appeared in few Urdu films. His most notable apperance was as a villian in the film Chief Saab (1995).
After a gap of many years Behroze was back on the silver screen through the film Lahore Se Aagey released in November 2011. He played the role of Uncle of the hero Yasir Shah.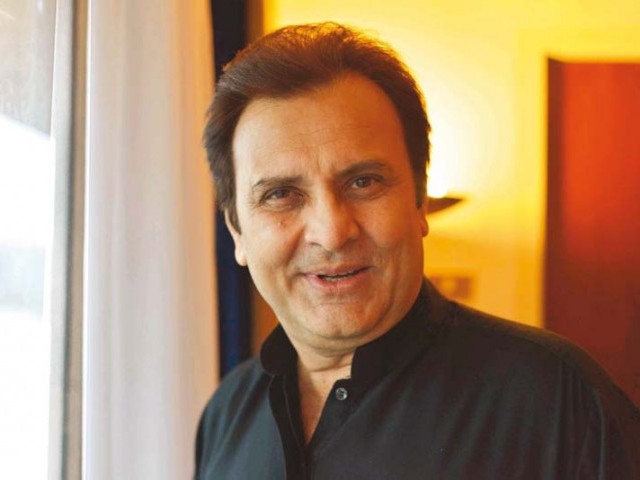 Atiqa Odho
Atiqa Odho is mostly known for her television dramas, but she has also worked in three urdu films where Mujhe Chand Chahiye in 2000 was her last film. She continued working in the television dramas since then. After a long gap Atiqa was back on big screen in 2016 through the films Lahore Se Aagey and Dobara Phir Se both released in November 2016.
In Lahore Se Aagey she had a guest appearance. In Dobara Phir Se, she played the role of supporting Mother in Law of Hareem Farooq and justified her presence.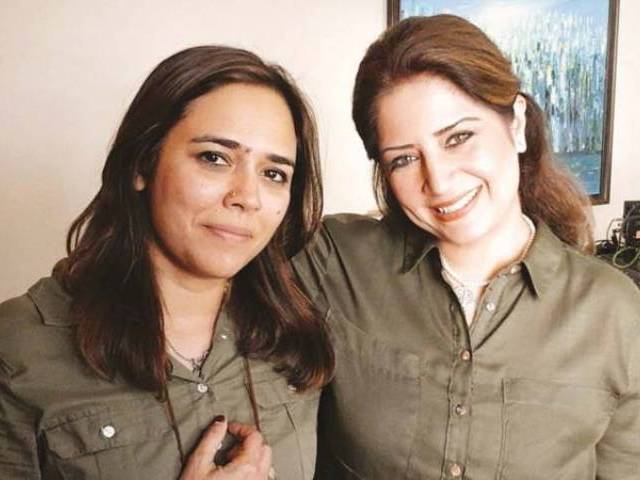 Saima Noor
The undisputed queen of Punjabi cinema, Saima Noor also returned to Urdu cinema in 2016. Her last main stream film was Ishq Khuda in 2013. Since then she had few low budget Punjabi films released.
This year Saima made a comeback through Salute released in 2016. She played the role of the mother of Aitzaz Hassan (played by Ali Muhtesham). Though Salute struggled at the box office, but Saima Noor's performance was praised.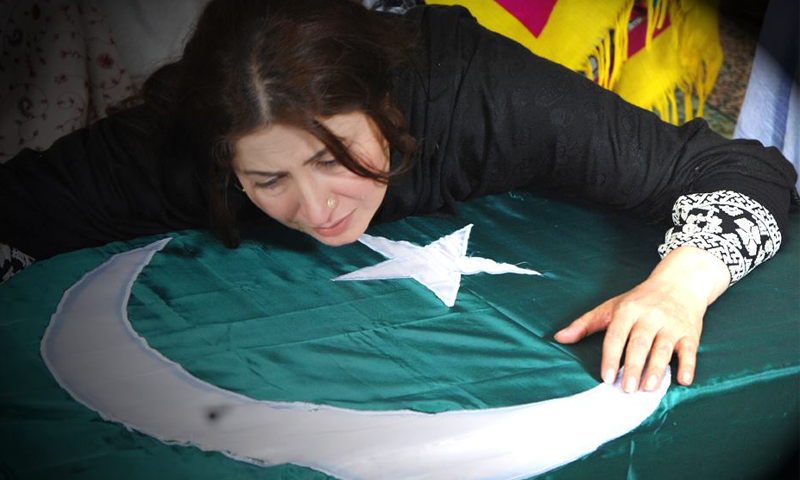 Gia Ali
Gia Ali has enjoyed a long career as a model and performer. She had a dream debut from the film Deewane Tere Pyar Ke (DTPK) paired with Moammer Rana in 1997. Despite the huge success of DTPK Gia Ali never became a first choice of film makers. She appeared in supporting roles since then in films.
Her last major appearance in films was in Love Mein Gum in 2011. This year she returned to the films from another major project Sayae Khudae Zuljalal (SKZ) released in December 2016. Gia played the role of a foreign agent in the SKZ. SKZ struggled at the box office and she was also wasted in the film.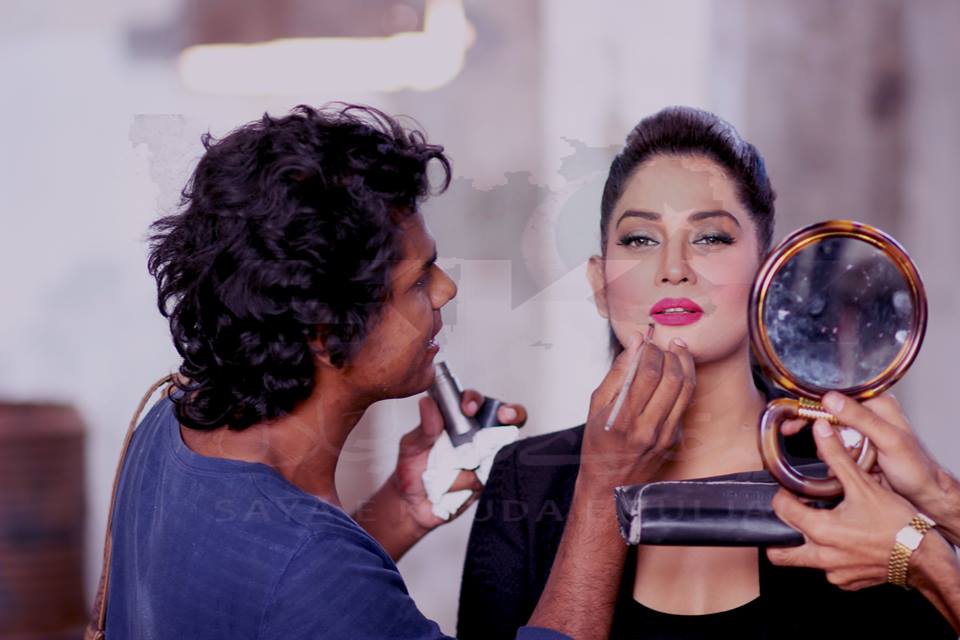 Sohail Sameer
Sohail Sameer started his career from modelling and then acting. He acted in several plays. Sohail Sameer also worked in a film Dane Pe Dana directed by Syed Noor in 2011.
Sohail Sameer returned to the big screen through the film Sayae Khudae Zuljalal (SKZ). He played the role of a security officer Major Faraz in the film.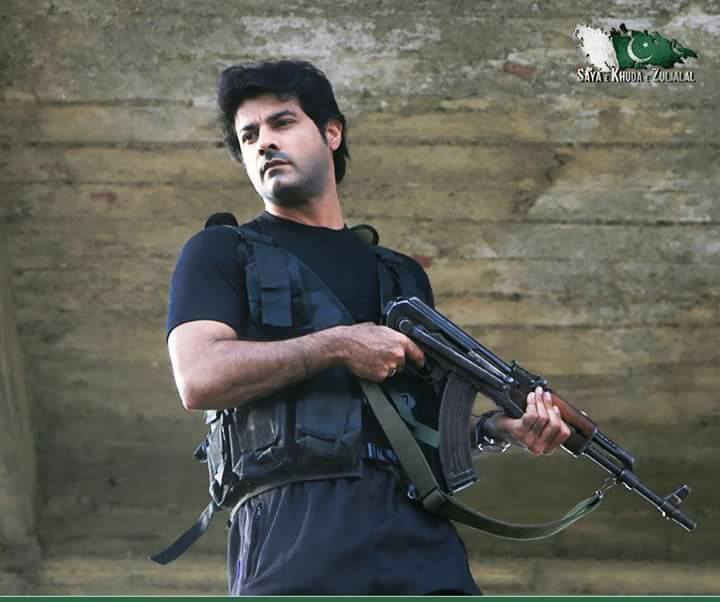 Asad Malik
Asad is a famous name who worked in many television plays. Asad started his career from the Urdu/Punjabi film Betab in 1991/92. Not much successful in films he turned to the television and since then worked in many dramas.
This year he also returned to the big screen from the film Sayae Khudae Zuljalal. He played the role of Major Shafqat Baloch a hero of the 1965 war.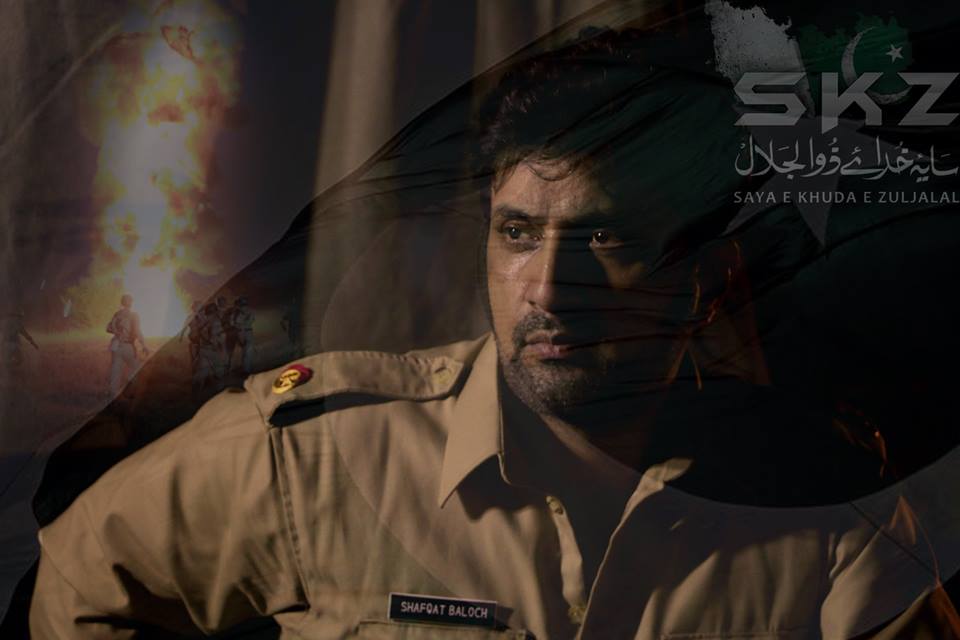 Nauman Ijaz
An established artist, Nauman Ijaz also worked in few films in start of his career in the early 1990s in the side role none of which proved successful and thus he focused more on the television dramas.
After a gap of more than one decade he appeared in the Punjabi film Virsa in 2010. After 2010 he now returned to big screen again from the film Sayae Khudae Zuljalal (SKZ). He appeared in the role of a soldier Hamza.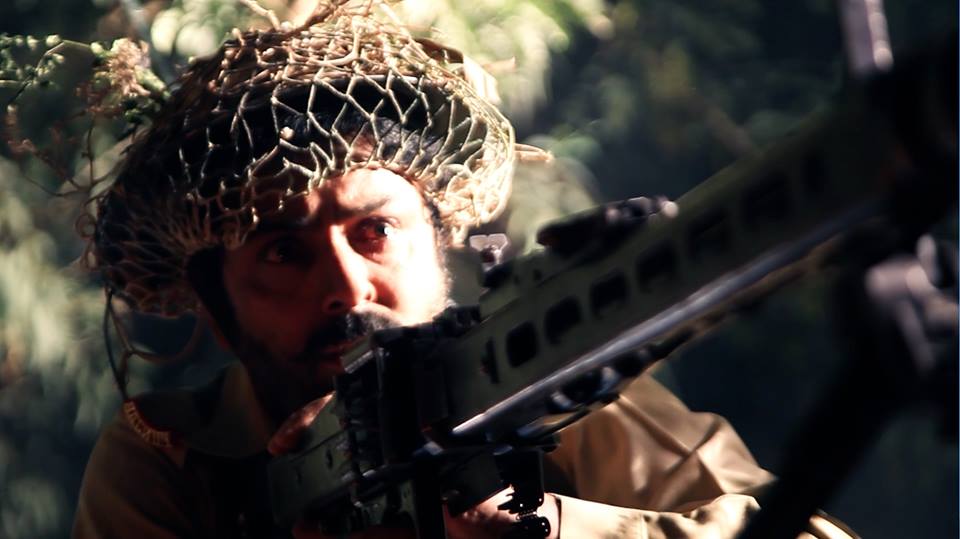 Babrik Shah
Babrik Shah made his debut in films in 2005 from the film Kyun Tum Se Itna Pyar He. He continued working in the Urdu, Punjabi and Pashto films as well as television. His last main stream Urdu film was Bhai Log in 2011, since then he mostly worked in the Pashto films.
This year his long delayed Urdu film Maula We released in December 2016. He appeared as writer, director, producer, cameraman, the lead protagonis in the film. Maula We was a below average attempt and thus Babrik Shah return was not much successful.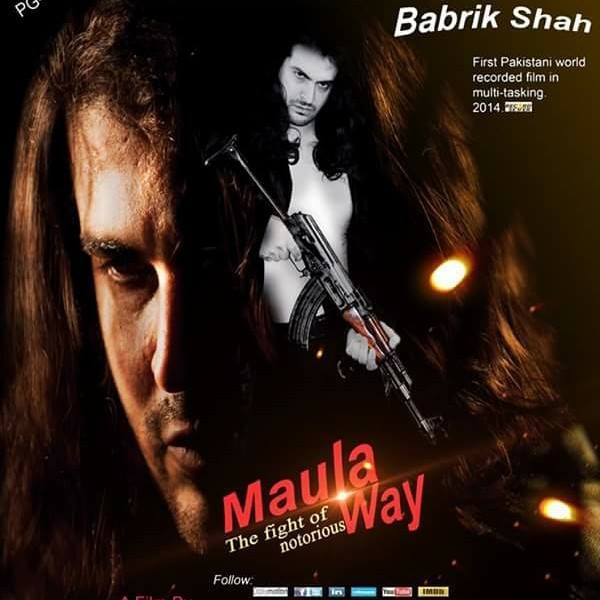 So it concludes the list of the artists who returned to the big screen after some considerable gap.
Do leave your feedback and also add to the list if someone is missed.
Rashid Nazir Ali