Saawan, directed by Farhan Alam and written and produced by Mashood Qadri, is based on a true story of a disabled child who lives in a valley in the mountains of Balochistan is rejected by his father, intimidated by society, harassed by friends and left alone due to his disability.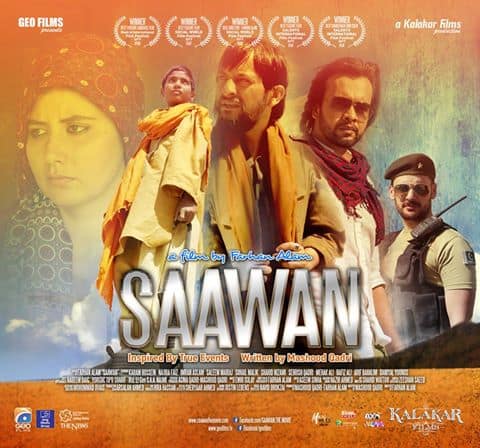 The Pakistani Academy Selection Committee had selected the film to be submitted for Oscar consideration in the 'Foreign Language Film Award' category at the 90th Academy Awards, stated a press release but Pakistani film Saawan did not make the cut for the upcoming 2018 Oscars.
Tho the film was internationally celebrated and won many accolades including Best Foreign Language Feature Film award at the Madrid International Film Festival 2017 and the Best Film and Best Soundtrack Award at Salento International Film Festival in Italy.