Item numbers are a hot topic in showbiz circles for many reasons nowadays, some say that there is nothing wrong with adding these item numbers to Pakistani films but there are others who consider these item numbers unnecessary. The rumors of an affair between Hamza Ali Abbasi and Saba Qamar have also been hot topic of many social pages for the past few months but both the actors denied any such relationship but said that they respect each other and are good friends. Some web pages even reported that they were getting married soon but there is nothing like that.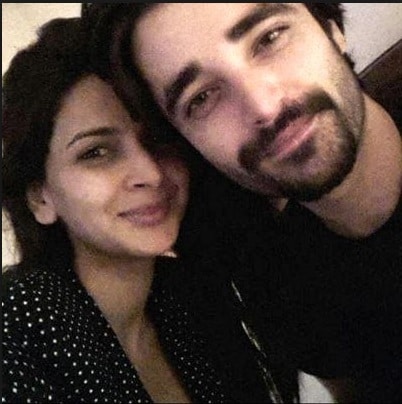 After the release of the video item song of Saba Qamar for the film Mastani, it looks like these two actors are not such good friends any more.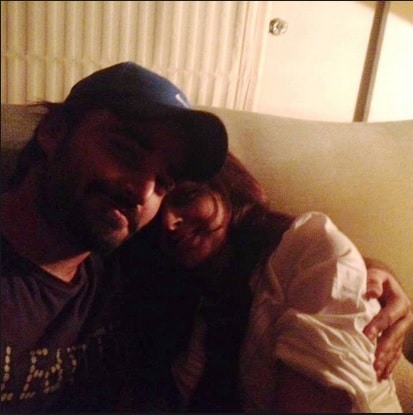 We have seen Hamza Ali Abbasi talking against item numbers in Pakistani films on facebook and also in different interviews while on the other hand Saba Qamar has been defending her item number by saying that it isn't an item number.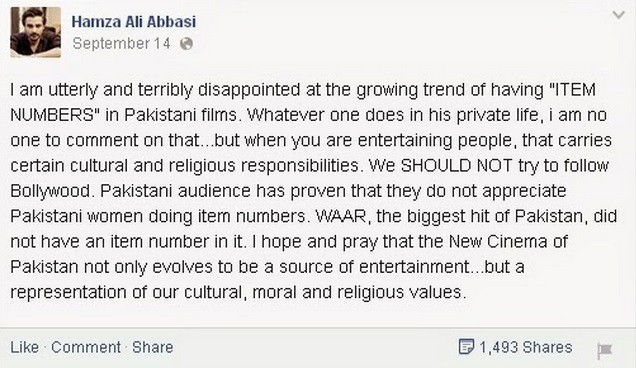 Soon after Saba Qamar's video of item number came out Hamza Ali posted this status on his facebook page.
Hamza Ali is dead against blindly following Bollywood and he also thinks that a good movie does not need an item number to make it popular.
Saba Qamar did not take this opposition by Hamza very well. Saba Qamar called Hamza "Mardon Ki Meera" and she also said that he was the one who insisted that she should do this item number!