Sadaf Kanwal and Shahroz Sabzwari had an intimate Nikkah ceremony among close friends and family members.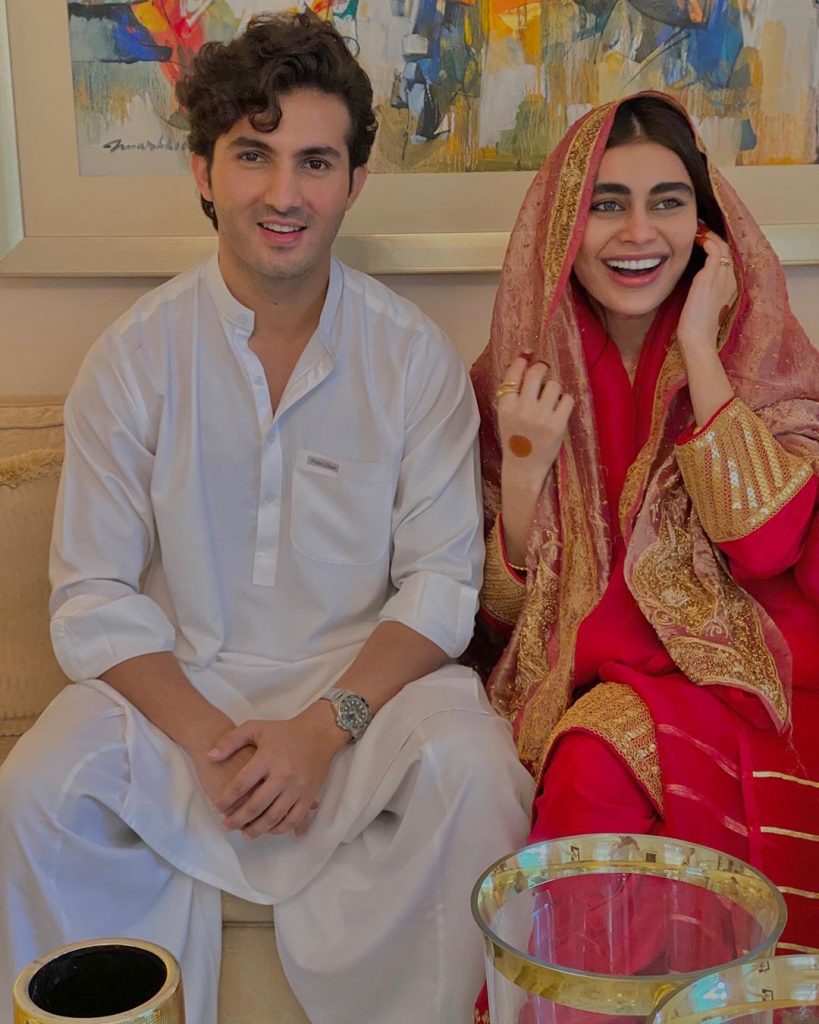 Many people already knew about Sadaf and Shahroz's relationship however both of them kept on denying it and never revealed anything.
After a few months of Syra and Shahroz's divorce, Shahroz has moved on and found a new partner for himself.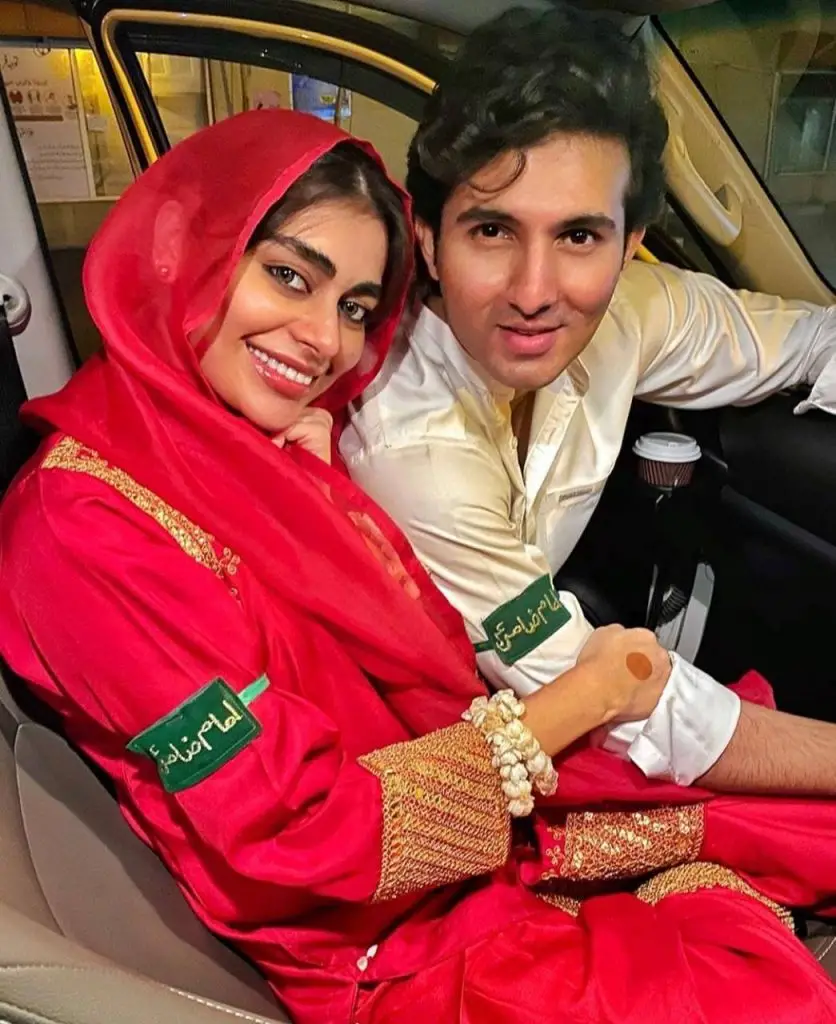 The bride and groom were looking pretty happy on their big day and even Sadaf Kanwal changed her last name to Sabzwari on Instagram.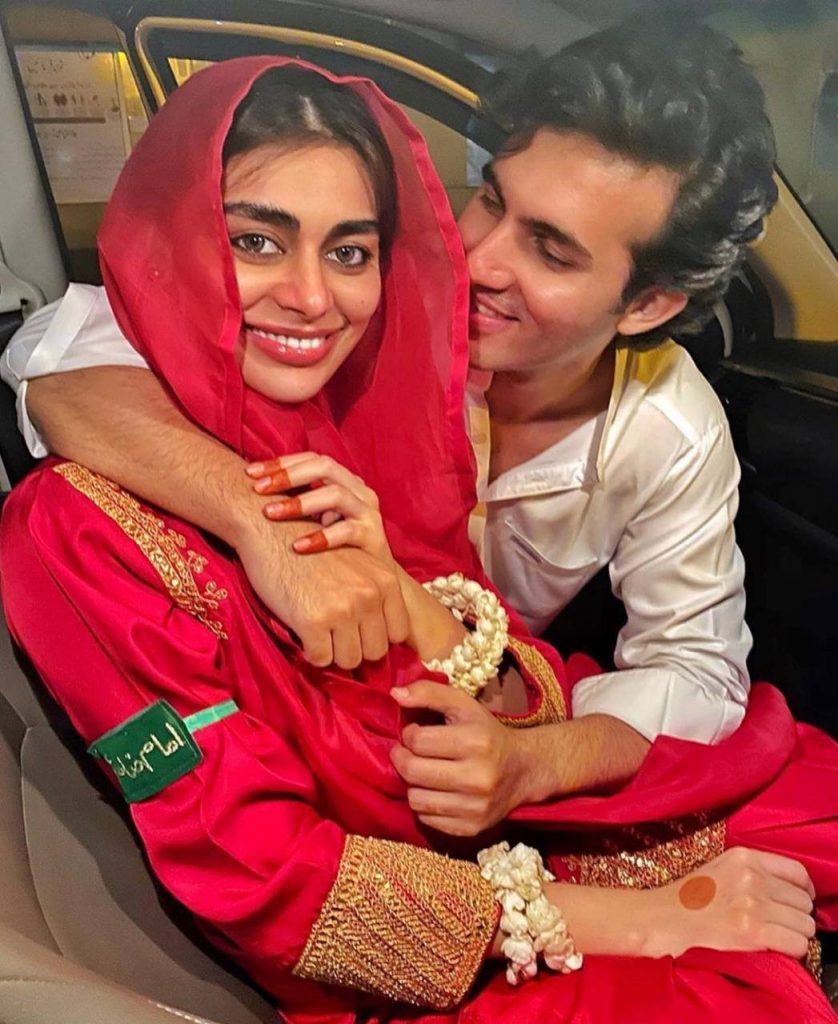 The bride Sadaf Kanwal was spotted in a red dress which is actually her mother-in-law, Safina Behrooz's dress. On her big day, she didn't go for any fancy dress and wore a dress which is gifted by her mother-in-law.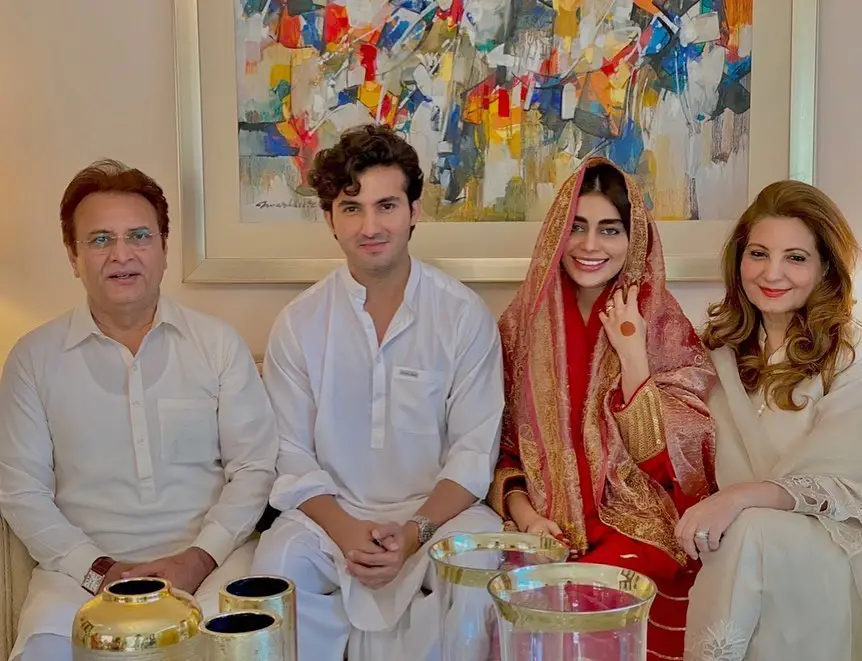 Safina Behroze wore this same dress on a private function and posted her picture along with her husband Behroze Sabzwari.