---
Item songs have always been a source of moral and ethical conflict in Pakistan. While some object to them since they are not in sync with our religious and cultural values, some are very defensive of them, especially those who receive monetary benefit through them.
Hamza Ali Abbasi has recently started a new debate about item songs with his new Facebook post. Here is what he has to say;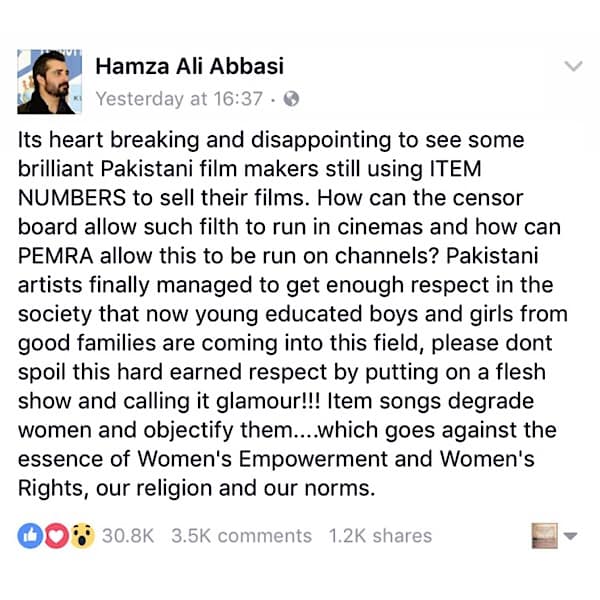 In the wake of his statement, some other people from our industry have spoken up in favour of them. They are Sadaf Kanwal and makers of Na Maloom Afraad 2, who have spoken to an online tabloid HIp about it. They are the faces behind the most recent Item song, kaif o suroor in which Sadaf Kanwal has danced.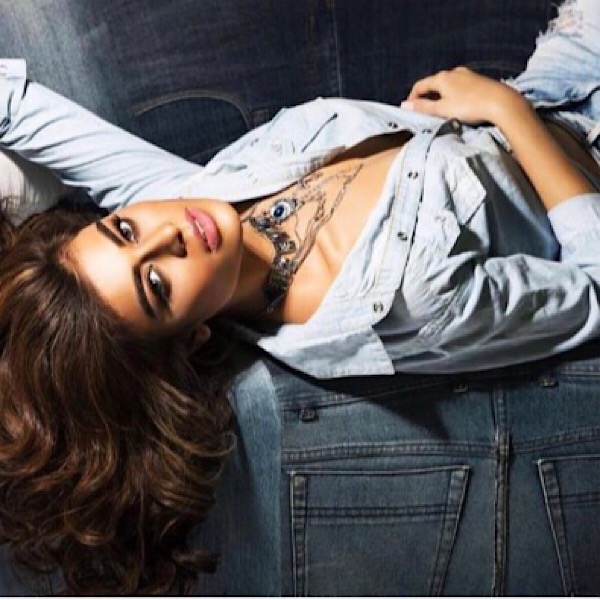 Sadaf has said that she never felt objectified during the making or shooting of her item number. She really enjoyed the experience and songs just come and go. If they are good, they linger for a while. So one should enjoy rather than condemn them. According to her, Hamza himself did a tantalising piece, so what does he think of that !!
Filmmakers Nabeel Qureshi and Fizza Ali Meerza want to ignore any such statement. They don't feel the need to answer if someone speaks up against item songs, of which they have one in their movie.
Fahad Mustafa is playing one of the leads in the movie. He said that he believes you should concentrate on your own work, rather than enforcing your beliefs on anyone . He further added that Actor In Law does not have any item number but if the makers of this movie felt the need of one, there is nothing wrong with it. According to him, we appreciate such content worldwide but criticise when it happens in our own country and that is hypocritical. People are willingly doing and enjoying it.
Here is a teaser of the song which has certainly played a part in sparking up this debate once again.
https://m.youtube.com/watch?v=-6zhiuKArbI