---
Item songs have always been a source of moral and ethical conflict in Pakistan. While some object to them since they are not in sync with our religious and cultural values, some are very defensive of them, especially those who receive monetary benefit through them.
Hamza Ali Abbasi has recently started a new debate about item songs with his new Facebook post. Here is what he has to say;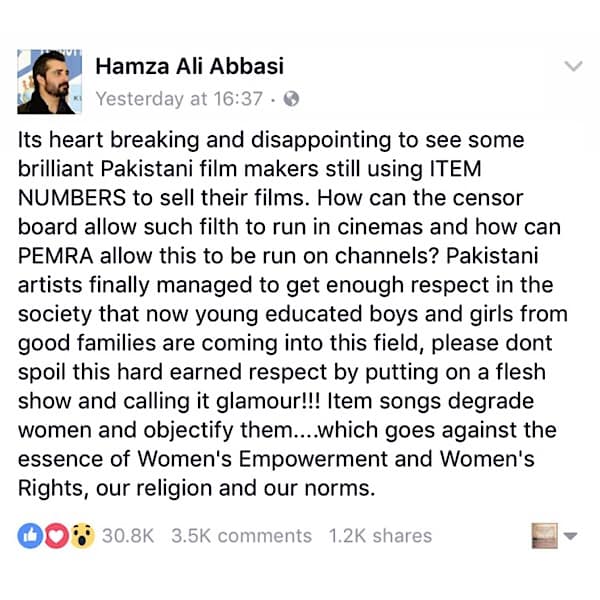 In the wake of his statement, some other people from our industry have spoken up in favour of them. They are Sadaf Kanwal and makers of Na Maloom Afraad 2, who have spoken to an online tabloid HIp about it. They are the faces behind the most recent Item song, kaif o suroor in which Sadaf Kanwal has danced.