Mayi Ri is a drama that is highly popular with the audience. People are loving it and though it was supposed to focus on the drawbacks and detriment caused by child marriages, people have felt that the drama has largely glorified it until now. Fakhir and Annie are the new Murtasim and Meerab for fans while many are advocating how such marriages will save the younger generation from all evils.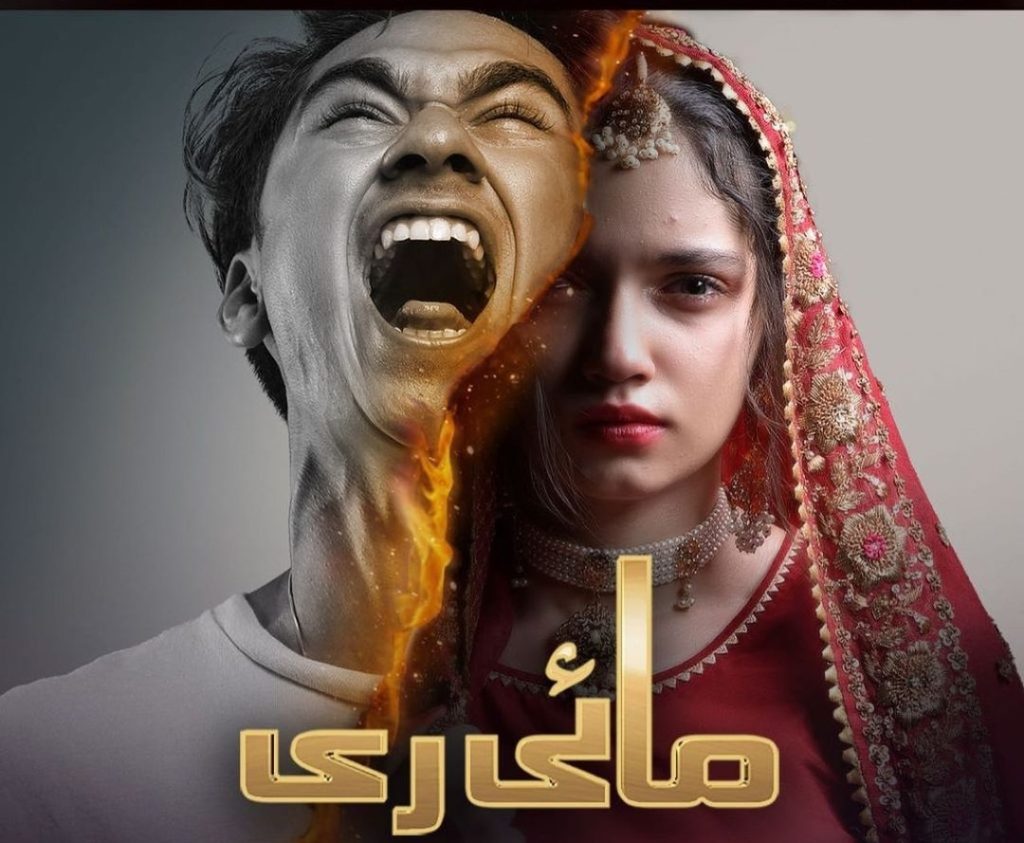 The drama is garnering big views and ratings on the TRP charts. Saheefa Jabbar is a model and actress who has now stopped working in dramas as she did not like the kind of scripts that were being made, with damsels always in distress. Saheefa has followed Mayi Ri a bit through social media and she shared how she feels about the glorification of child marriages on screen.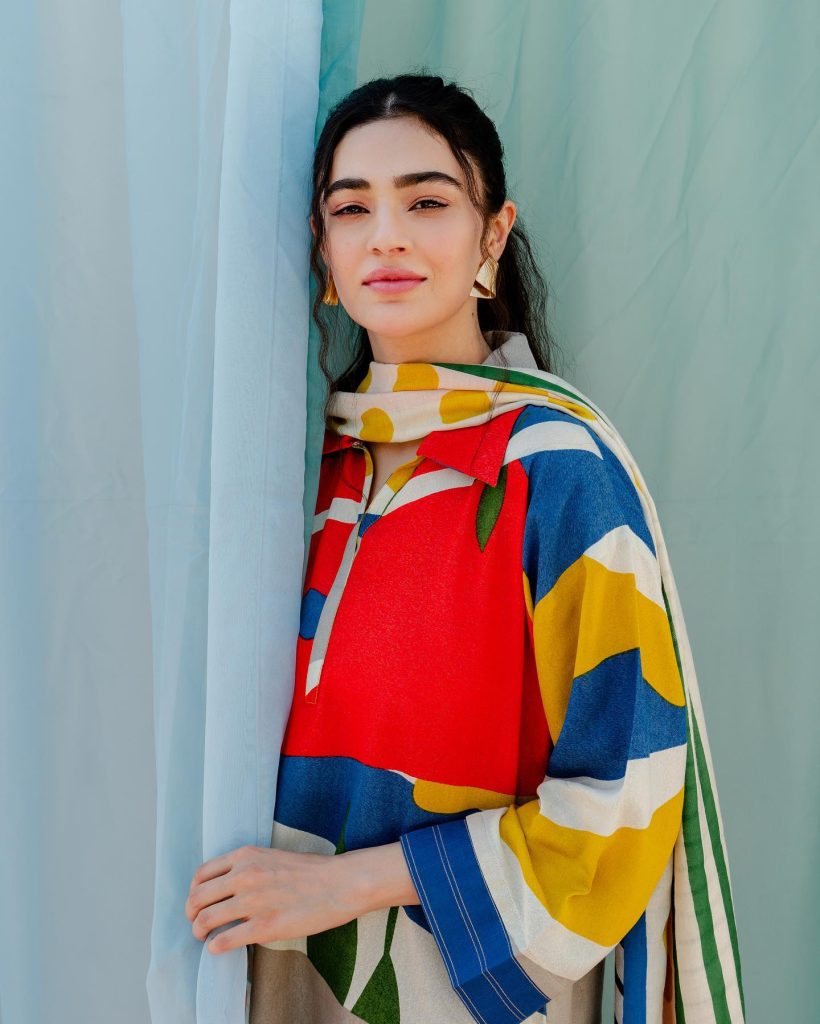 Saheefa took to Instagram and shared her two cents on Mayi Ri. She also shared stories of women who have gone through pain due to marrying at a very young age and who messaged Saheefa when she raised her voice. This is what Saheefa had to say about Mayi Ri: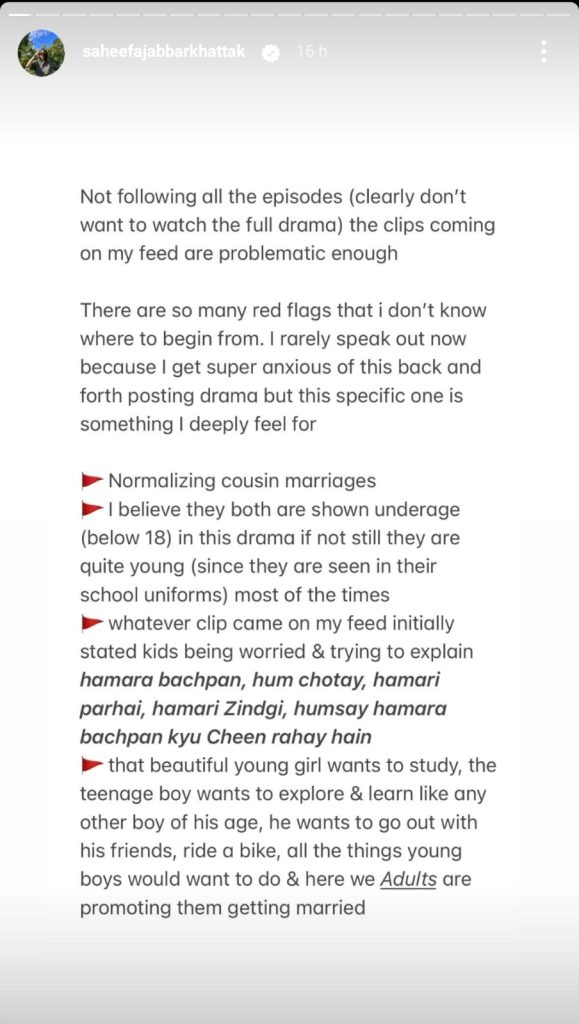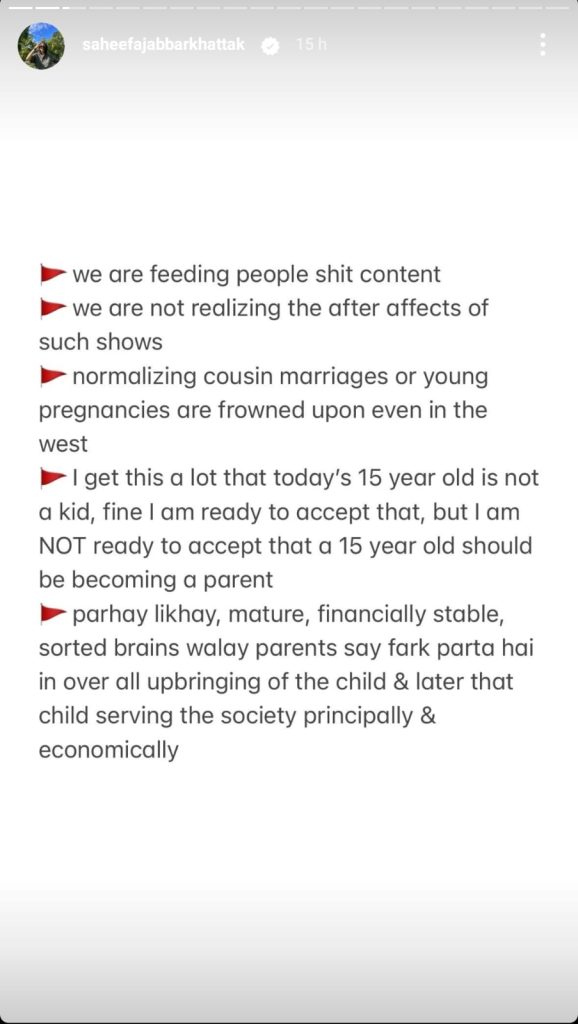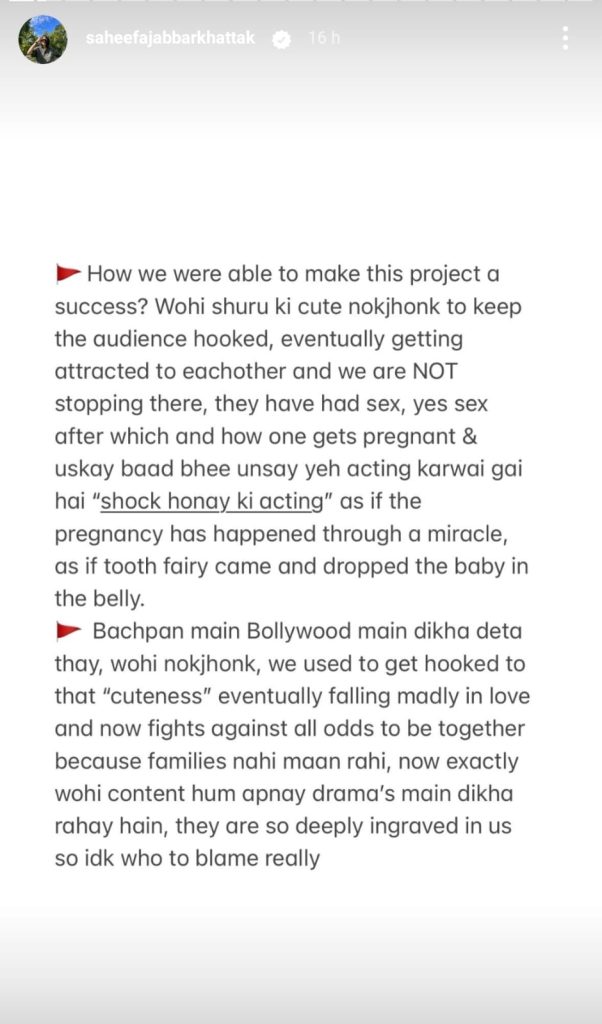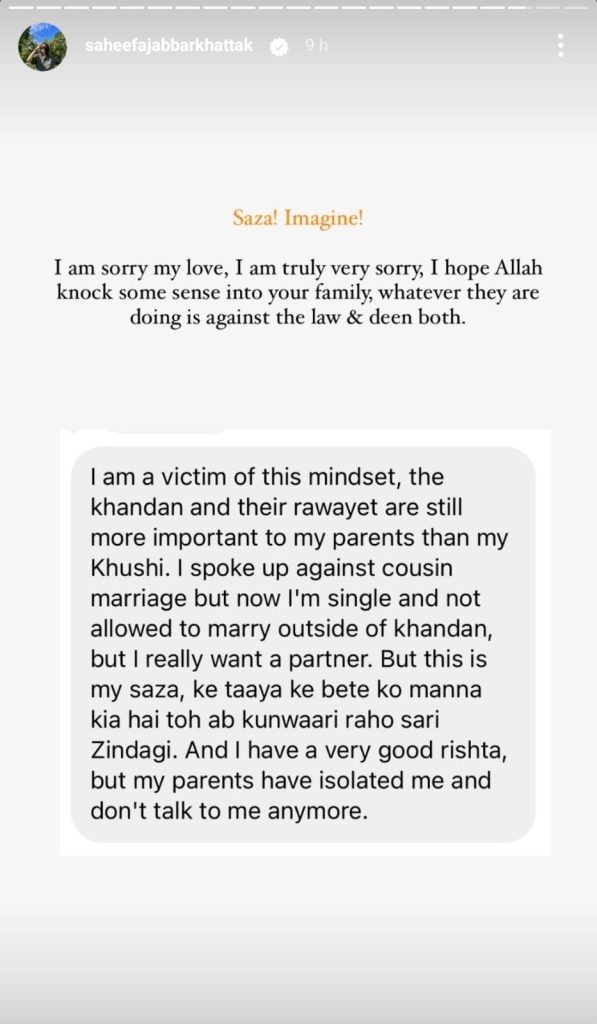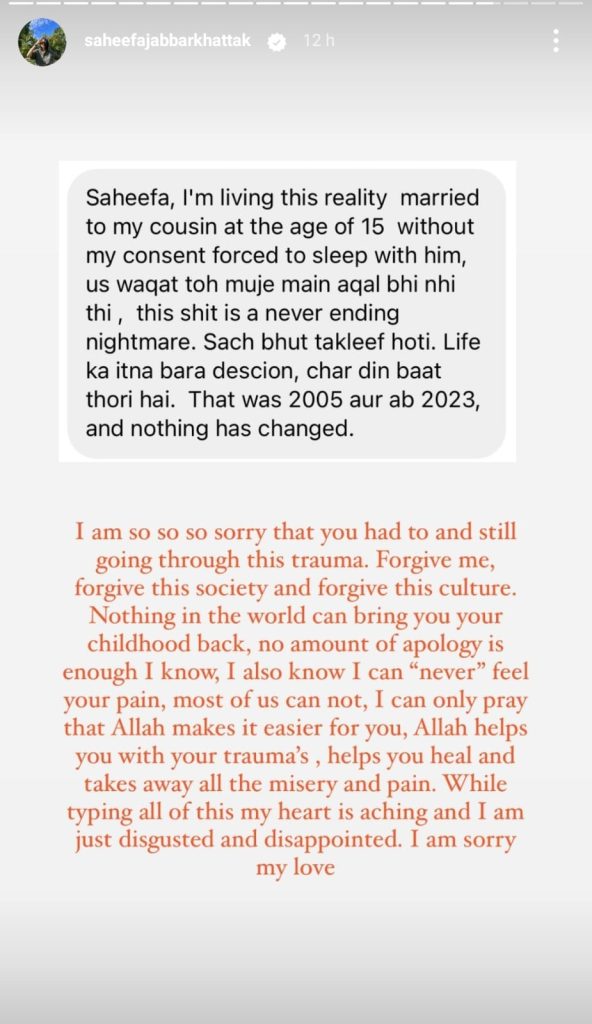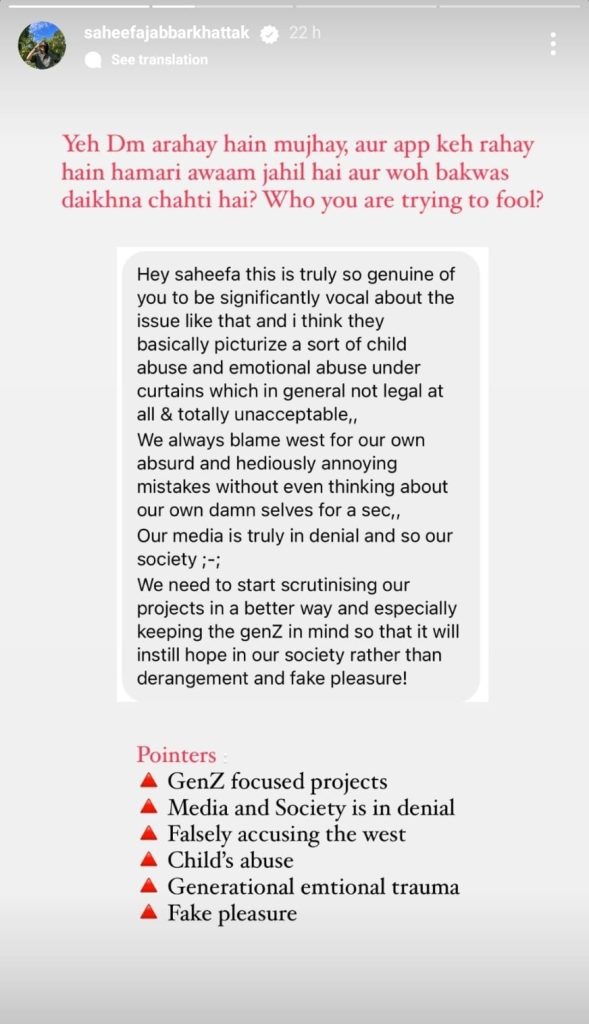 What are your thoughts regarding Mayi Ri? Do you agree with Saheefa's criticism?