Starting his career with Pakistani dramas and gaining further prominence with his live radio shows, Sahir has had been lucky initially to enjoy a huge fan following. Sahir is now all set to make his debut with an upcoming Pakistani film 'Mausam'.  The film is directed by Parveiz Kaleem and the project includes new talents like fresh art directors from the National College of Arts in Lahore and an undisclosed London-trained film-maker who has the experience of working with Indian directors.

While revealing more about this upcoming venture, Sahir disclosed that he always wanted to do films. He said:
 "I always wanted to do films. In fact, television was more or less an accident. Nevertheless it was a blessing; it came at a time when I became a trendsetter and everybody then followed. Eventually, I got tired of all of that and wanted to do something bigger. People don't know this but even when I was doing television, I was trying really hard to do films, but it just never happened. Now I feel it's the right time, and hopefully it will pay off,"
Also,
"This isn't a run-of-the-mill, typical Lollywood or even Bollywood project. Instead its aesthetics can be related to Hollywood films because while it is a romantic film, the emotional concept behind it is very different from usual,"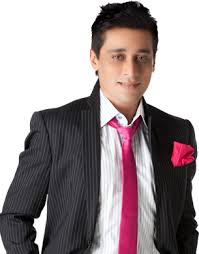 The story of this upcoming movie revolves around the relationship of a father and a son. The movie is expected to make its release somewhere soon in 2014.
 Let us now wait and watch that what Lodhi has this time for his fans.
All for now,
Wishes,
Nida Zaidi