Oh No! Not again! It is perhaps my bad luck that I get the first chance to break latest reveals about her. Yes,  Veena Malik again, but this time with a better subject. There had been rumors about Veena's meeting with scholars where she promised Maulana Tariq Jameel to seek guidance. It is now only that the actress, with her newlywed husband, has left to perform Umrah. 
The couple was spotted at the Airport where they were found wearing Ahraams.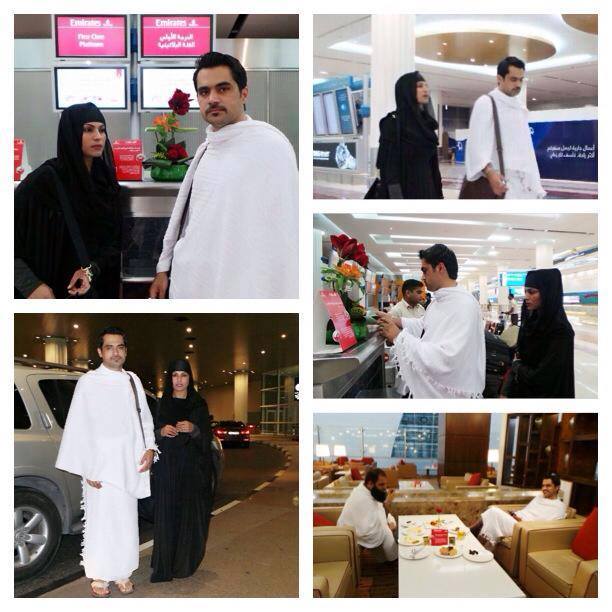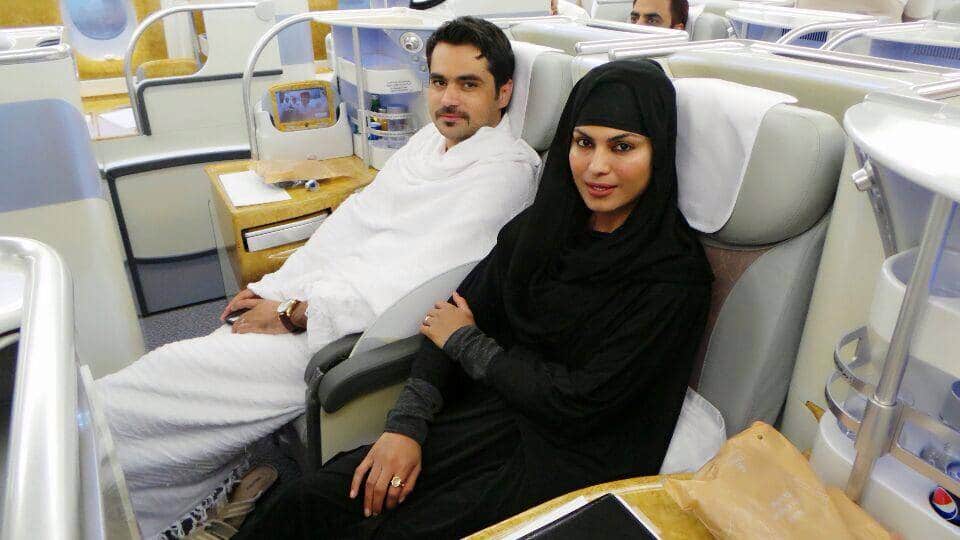 We wish Veena a happy and holy life ahead and may she never deviates from the right path.
Blessings,
Nida  Zaidi