Sajjal Ali has recently started posting updates on her facebook page very often. She is always telling her fans how she thinks about certain things through her status updates. She also regularly posts pictures of herself with her family and friends. Her fans are enjoying the fact that they are getting to interact with their favorite star on facebook.
Two days back Sajjal Ali posted a cute video of herself through which she told her fans that she wanted people to "move on" from the Peshawar tragedy because if people continued being sad then that meant that the terrorists had won.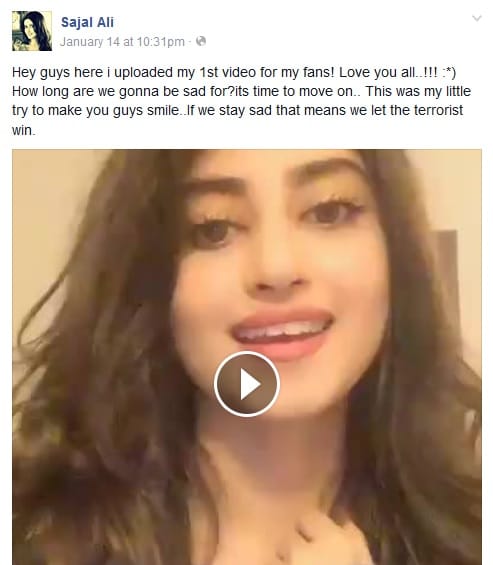 Sajjal Ali is not the only Pakistani celebrity who shared her feelings about what happened in Peshawar on her facebook page. Many other celebrities expressed their feelings on the Social Networking pages too.