Ace Pakistani Actor Humayun Saeed has just fetched his first ever Netflix original series, he got role in The Crown as Dr Hasnat who was real love of Lady Diana. Humayun Saeed got into the news right after the announcement made public by one of the renowned journalist, the news was exciting for all of the fans and friends of Humayun Saeed, they were all happy on the achievement of Humayun Saeed, they thought that he really deserved the role of Dr Hasnat in the hit series The Crowm.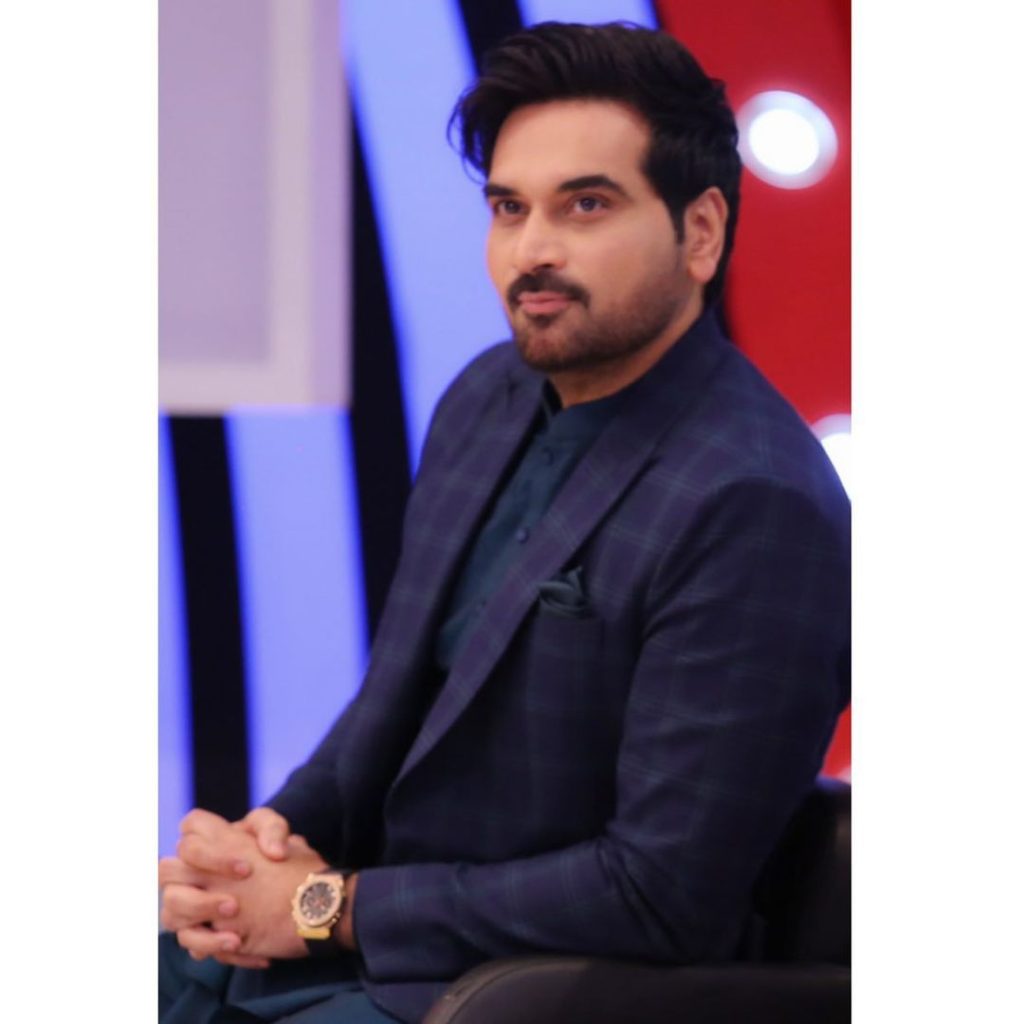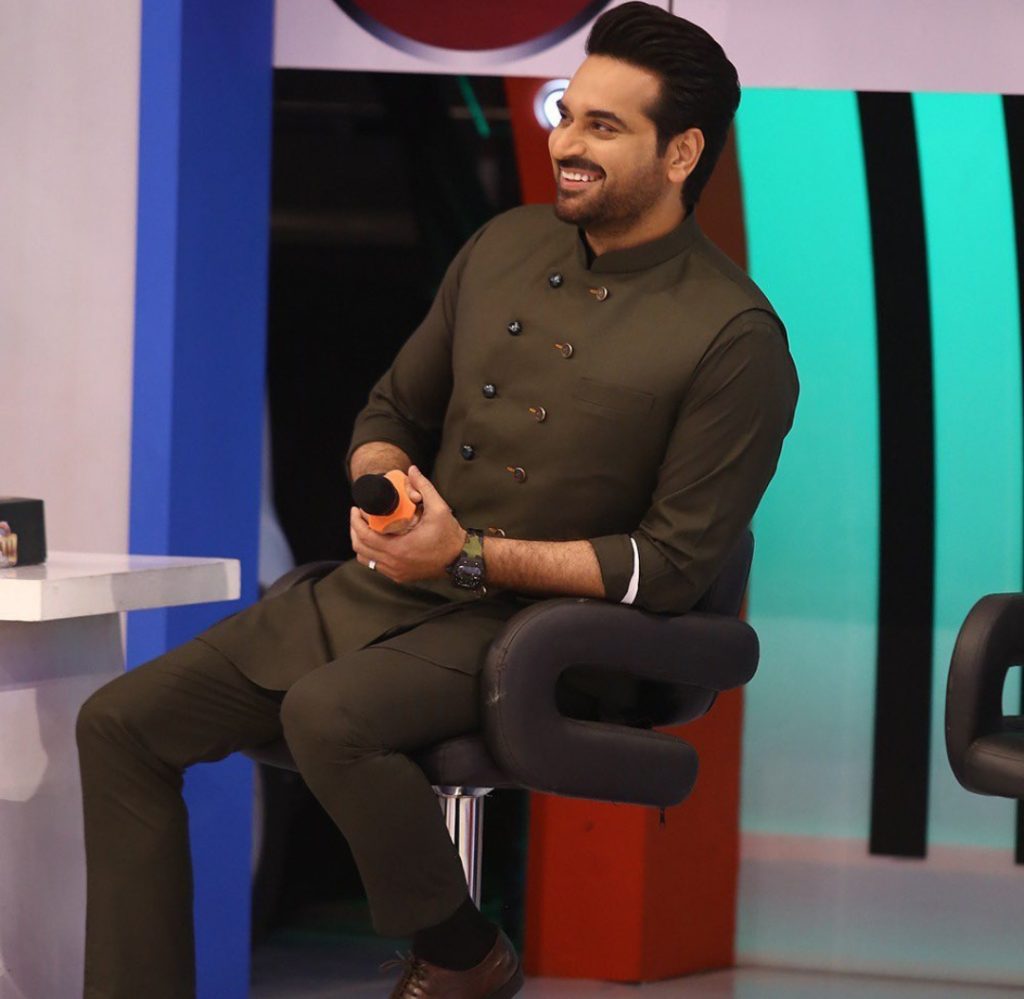 All the fellow actors from industry wished Humayun Saeed good luck and expressed happiness but Sakina Samo instantly took her opinion on Twitter in a rude manner and said that Humayun Saeed is no way near to Dr Hasnat, she kept on saying , "it is Fawad Khan who resembles with the real old Dr Hasnat". She further said that Fawad fits well into the picture of a surgeon. Not only this, she tagged Netflix Original and asked them if how could they do that. Well, Sakina Samo also said that she won't watch The Crown and she also said that Humayun Saeed is going to block her too.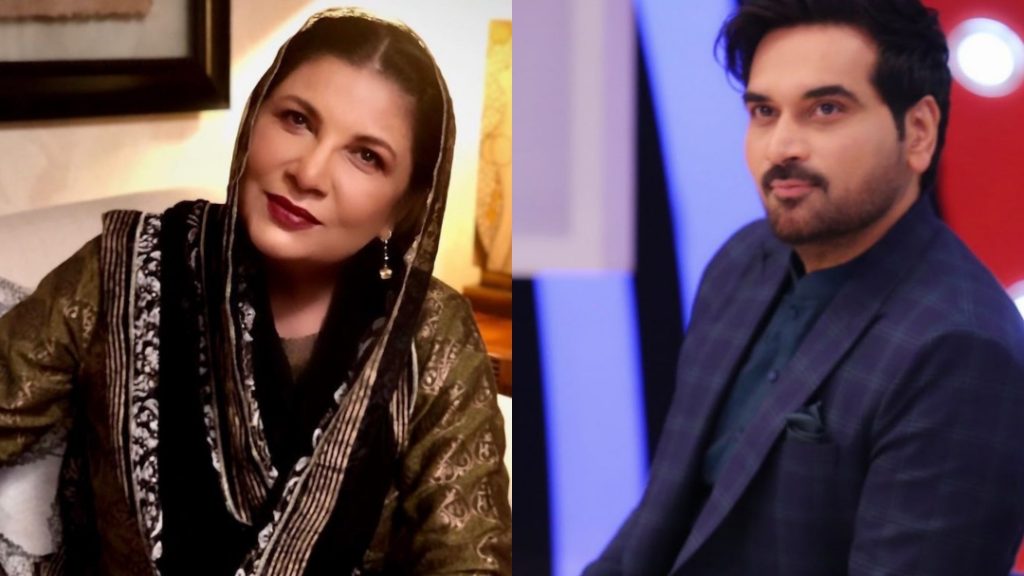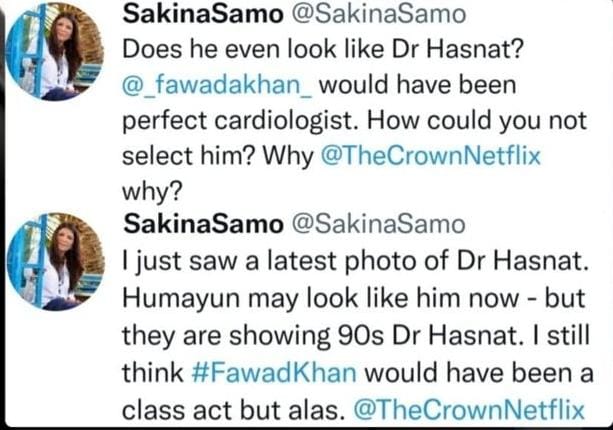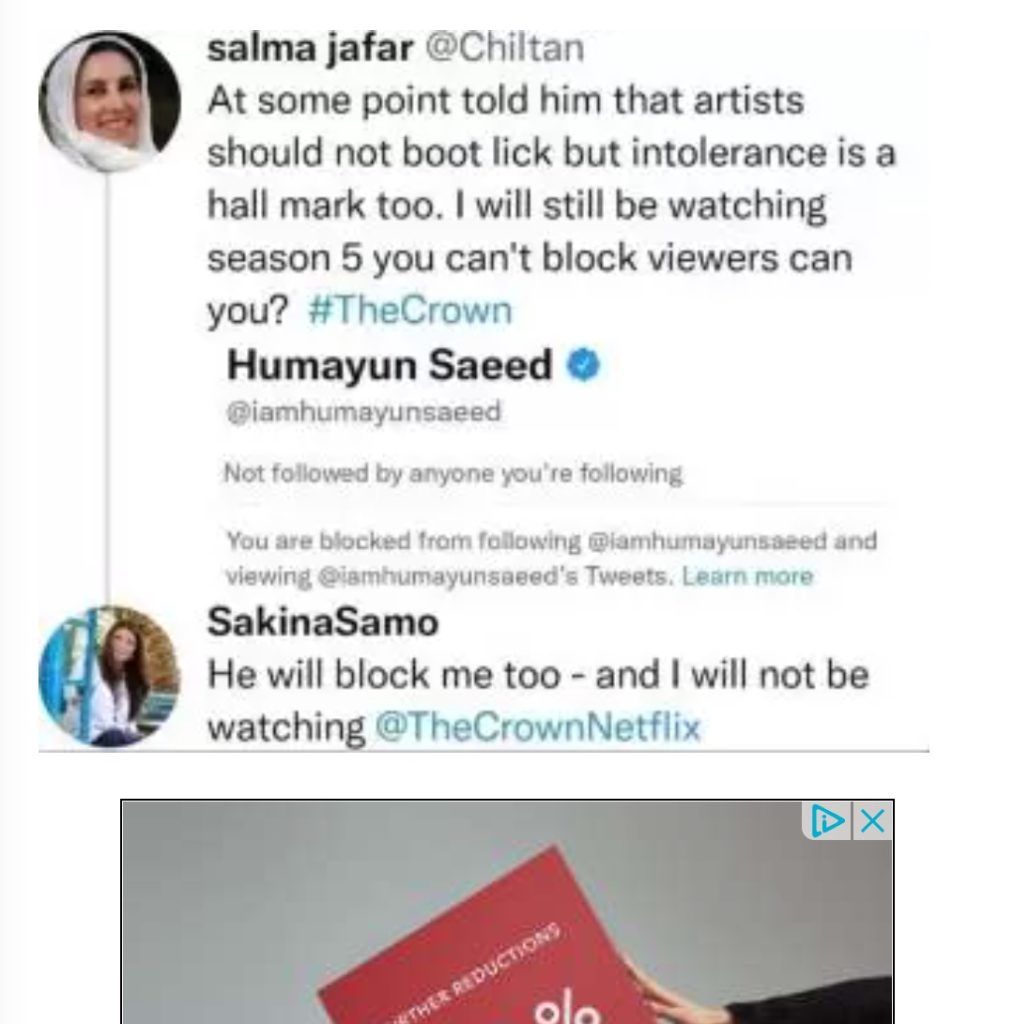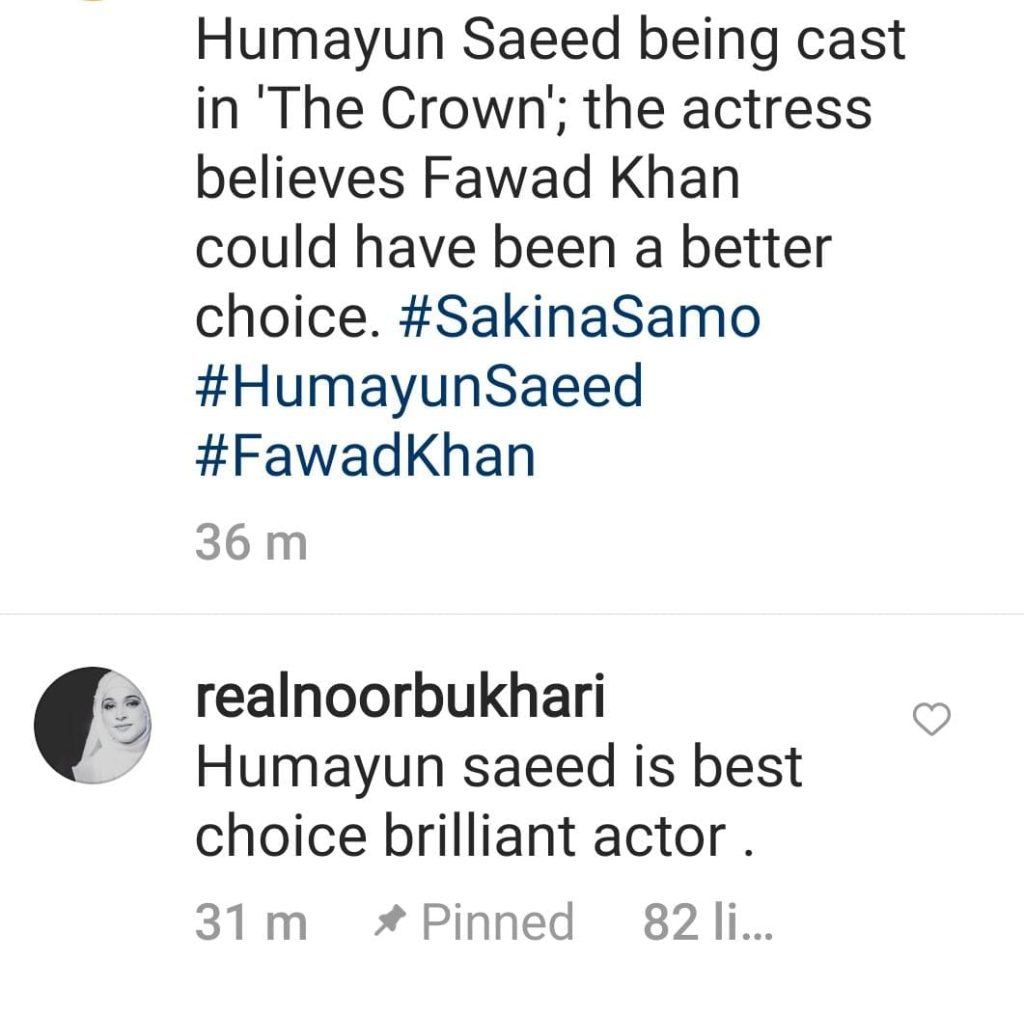 Soon after her say, netizens came on the social media and expressed displeasure over her criticism, they didn't like her attitude too, they said that she is a real life "Phupo" and being jealous here, they also said that she is a perfect example of ruining a project , they said that she her self ruined Amar Bail which was a pretty awesome novel. They also said that if she would have been offered any character from it, she would have been the happiest person on earth. They severely criticized her because everyone was of the view that Humayun Saeed is going perfectly well with personality of Dr Hasnat, who was a mature man even at that time. Even Fawad Khan's fans said that Humayun is perfect and Sakina Samo is just getting jealous for no reason.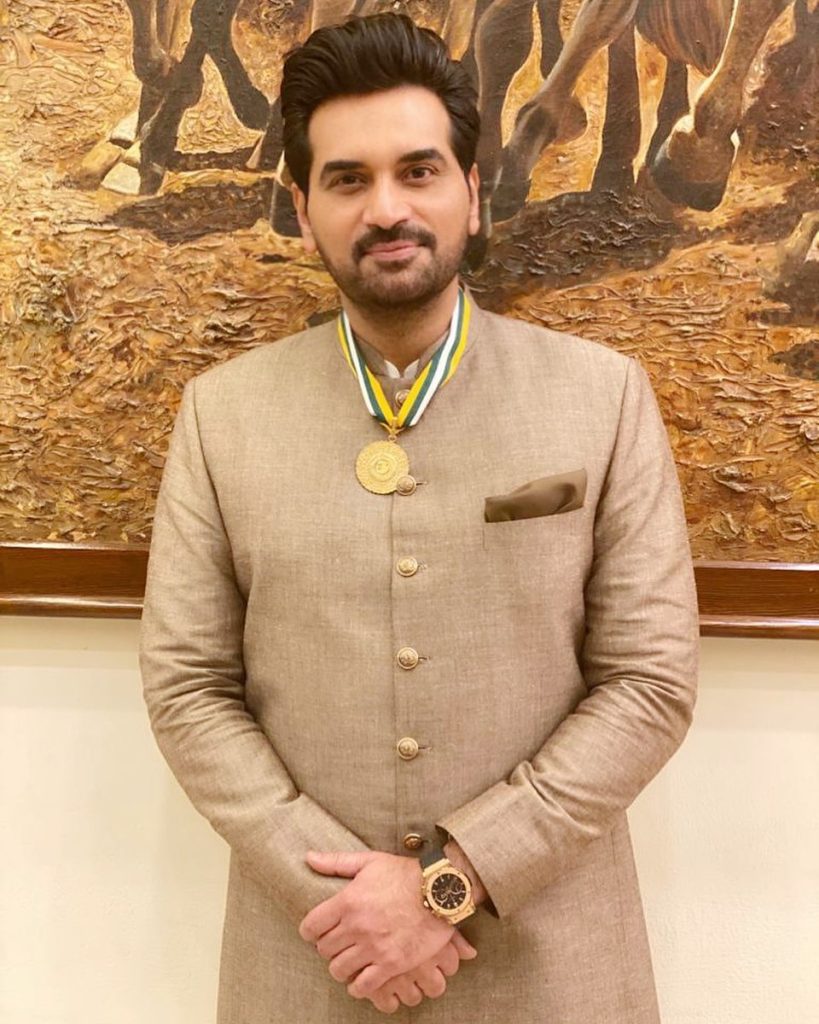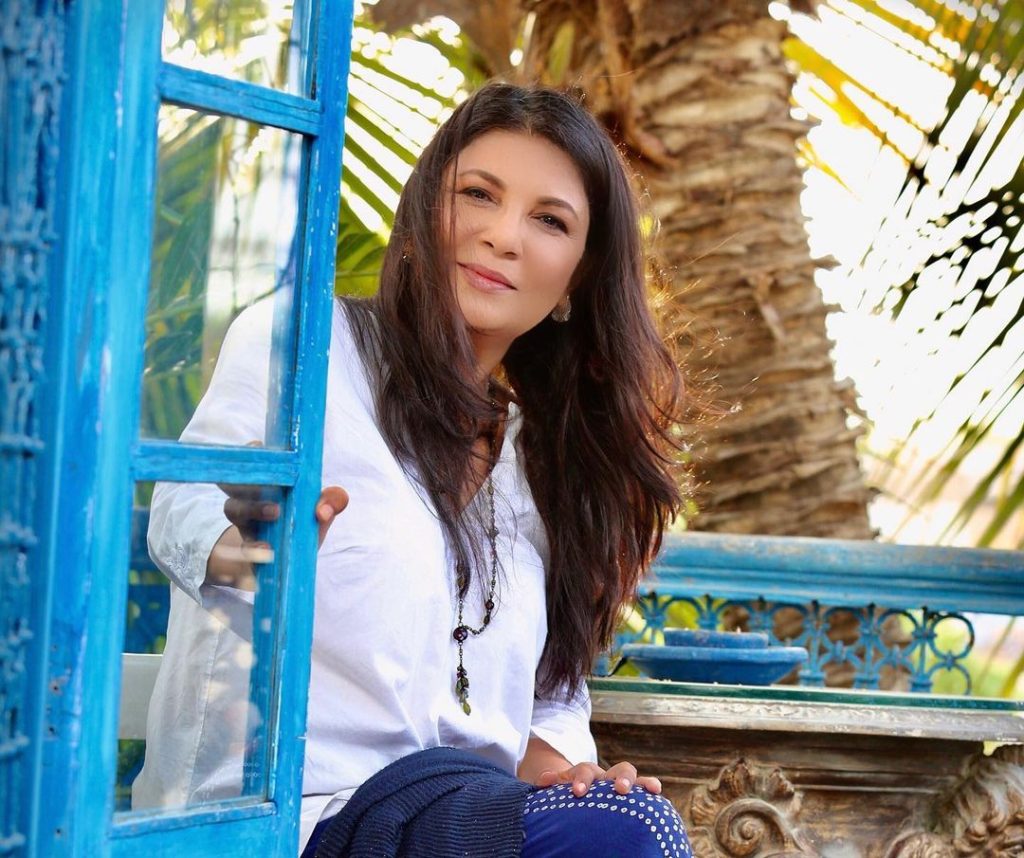 Here are long paragraphs that people wrote in reply of Sakina Samo's criticism.