Renown artist Samina Peerzada will appear in the role of Indira Gandhi former Indian Prime Minister in an upcoming drama. As per press reports Samina is performing the said role in a drama named Trial which is currently being shot in Lahore. In past three decades Samina has performed many memorable roles as heroine as well as in supporting cast. However it is the first time that Samina is playing the role of some historical figure like Indira Gandhi.
Late Indira Gandhi was prime minister of India. In 1971, she played a pivotal role in conspiring against Pakistan to create the state of Bangladesh. Indira Gandhi was assassinated by her sikh body guards in 1984 after brutal massacre of thousands of sikhs at the sikh holy site of Golden Temple, Amritsar, India on her orders.
Reference news excerpt from Urdu daily Dunya.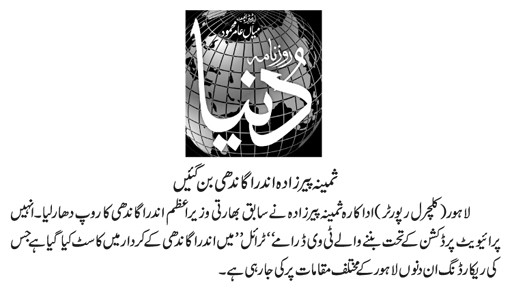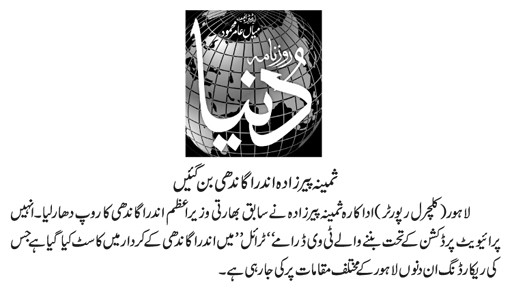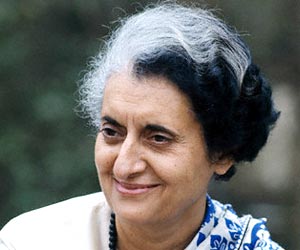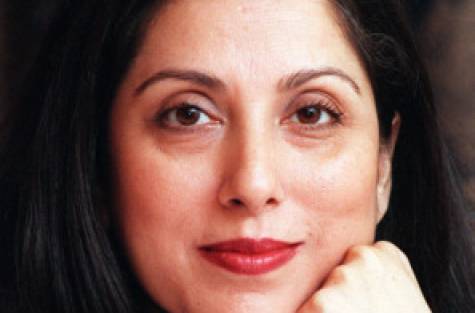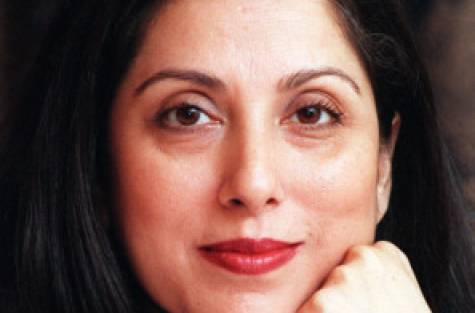 Rashid Nazir Ali