Sana Fakhar is a popular Pakistani television and film actress. Sana has worked in numerous films and dramas. Her dramas Alif,Allah aur Insan and Babban Khala ki Baitiyan went popular on television.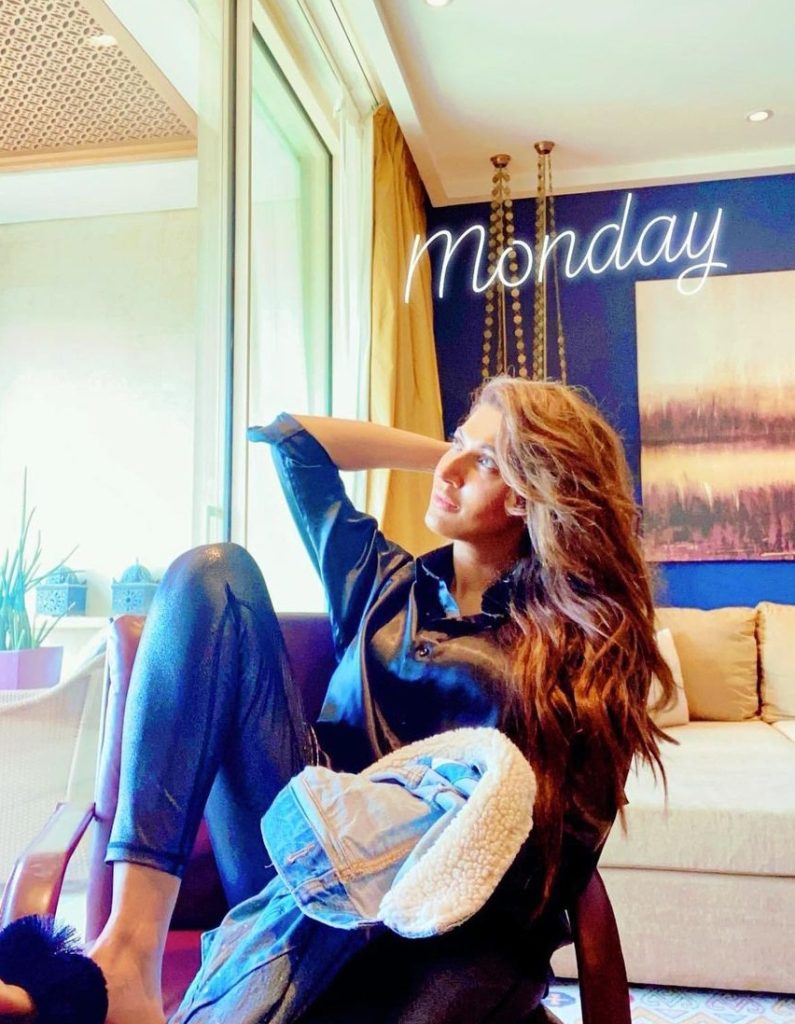 The actress often uploads her pictures and videos, she also gives an insight into her fitness regime and posts about her exercise tutorials  and gym routine for the people who want to stay fit.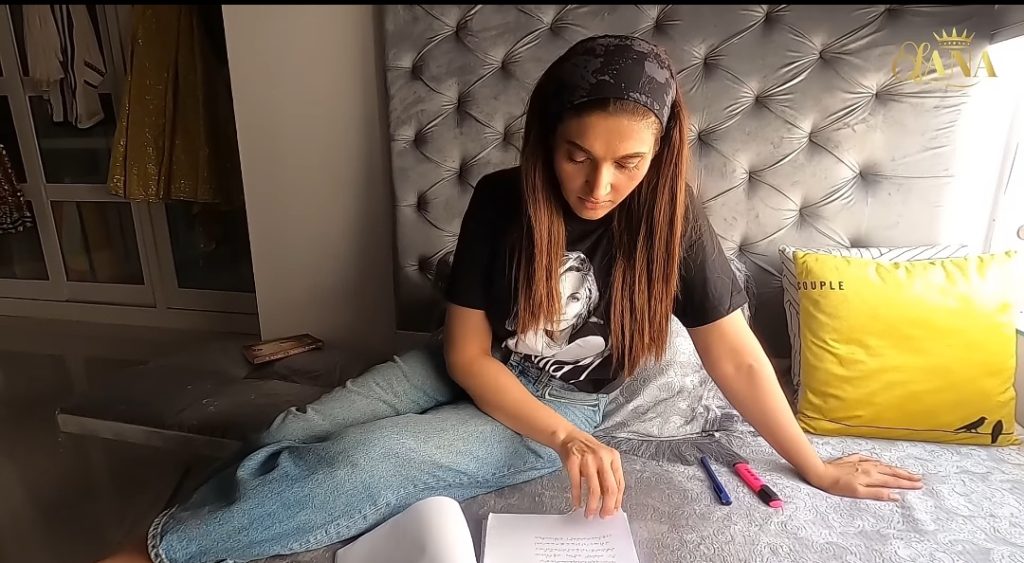 This time, the gorgeous actress has given a tour of her beautiful house. She said that she almost shares all kinds of fitness stuff with her fans but she has never given a house tour to them. Sana showed her beautiful house. Her house is lavishly furnished, the house also seemed to be airy and perfectly lit because of its large glass walls. Sana showed beautiful sitting corners of her house which were elegantly decorated and lit. She also gave a tour of the rooms of her house. Sana also decorated multiple walls oh her house. One of the wall was decorated with Helmets and the others were decorated with pictures and motivational quotes. She also showed the beautiful areas of her house where she sits in her free time. Here is the video.
Here are screenshots of the beautiful areas of her house which she emphasized in the video. Have a look.