Sana Javed an Umair Jaswal gave everyone a joyous surprise with their Nikah.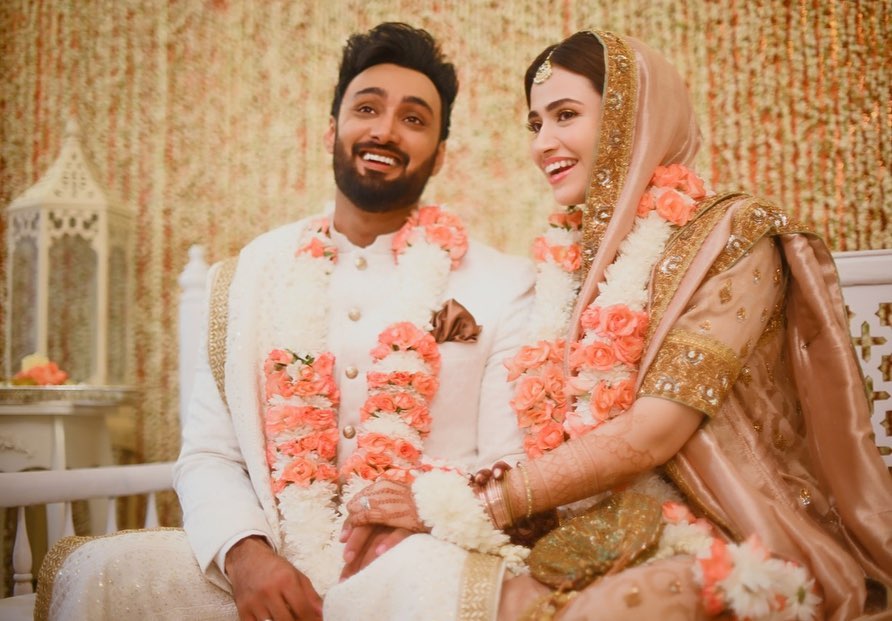 Sana Javed and Umair Jaswal were rumored to be dating and getting married soon but non of them confirmed the news.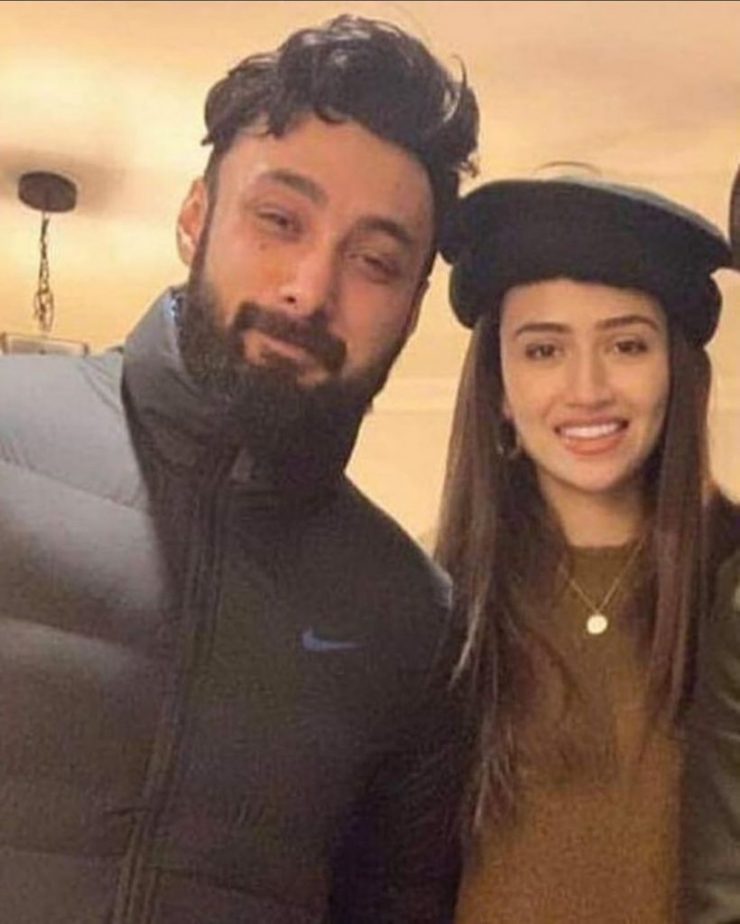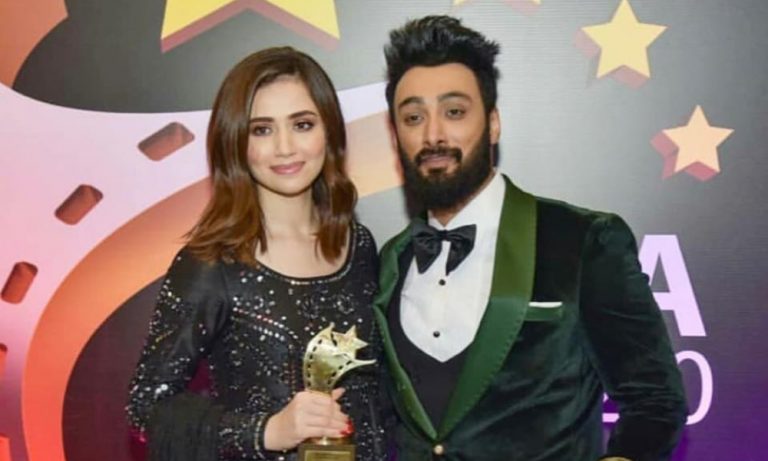 Both celebrities and general public sent love filled wishes to for this couple.  Recently Umair Jaswal shared a post Nikkah picture of him with wife Sana Javed and thanked everyone for their love. In the picture we all can see Sana Javed's beautiful wedding ring.