Saan Javed has been a part of the media industry for years now, but the drama that took her to the zenith was Khaani in which she was starred against Feroze Khan. Sana Javed then appeared in Ruswai and played the character of a girl who has survived sexual assault. Sana Javed is now starring in Dunk and after watching the first few episodes people started criticizing Sana Javed that she is being typecasted. In the recent episode of Dunk, we saw glimpses of the evil side of Sana Javed which is completely different from Ruswai and Khaani.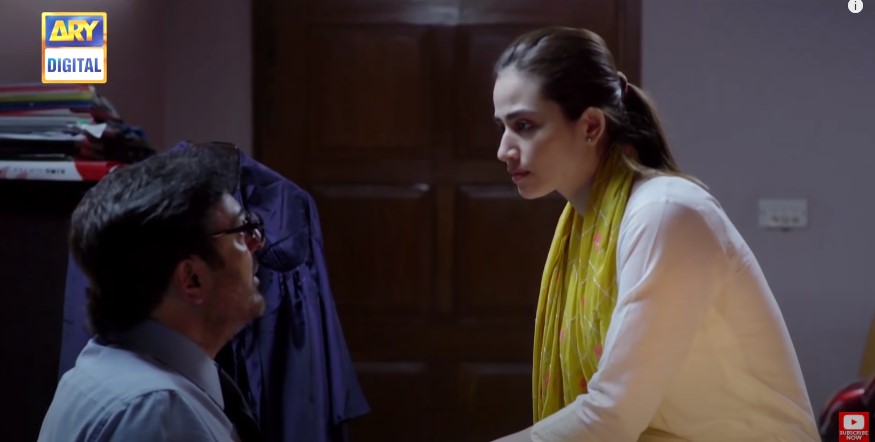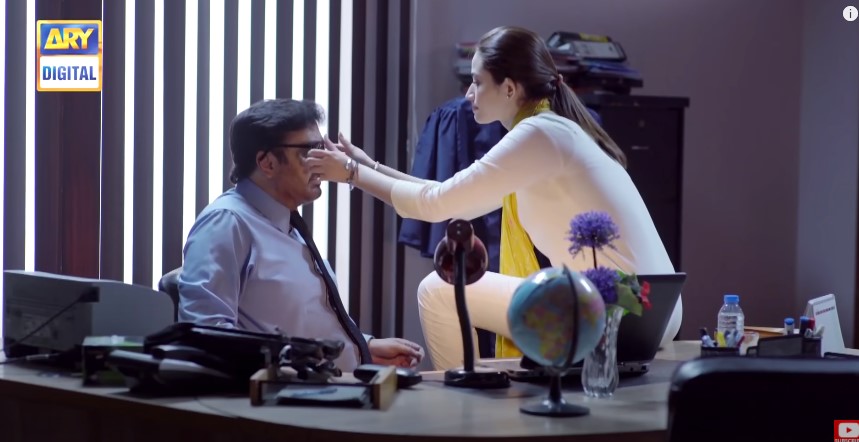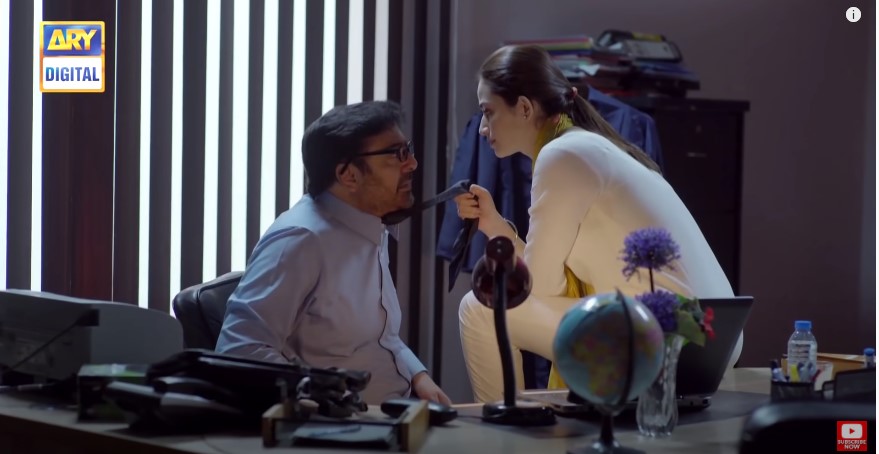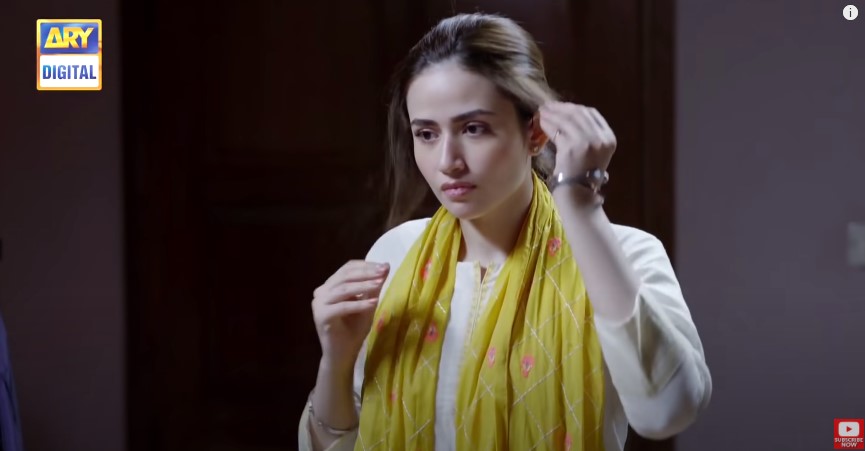 Sana remained quiet throughout the whole time period and now she finally showed a response. Sana shared a series of tweets applauding her performance in Dunk in her Instagram story. Let's have a look at some of the many tweets she shared in her Instagram story: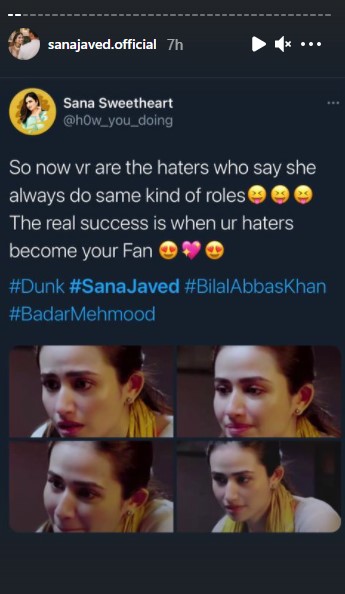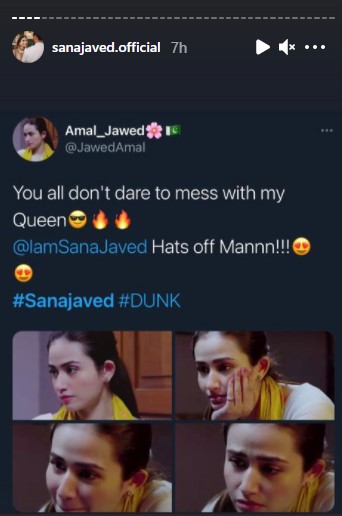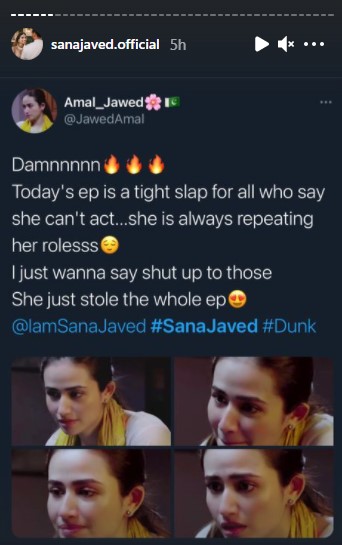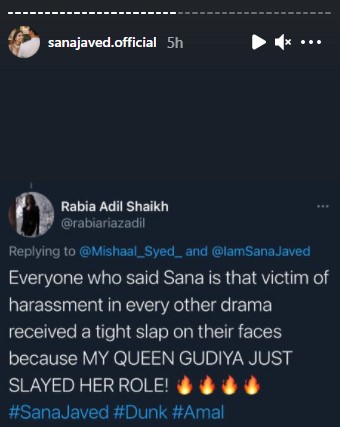 Everything was going fine, till Sana shared a tweet pointing towards a fellow actress. The tweets criticized those who are pointing fingers towards Sana for playing similar characters again and again should pay heed to their favorite actor who is playing the character of a victim of sexual abuse on repeat. Which obviously is Yumna Zaidi as she first appeared in Dar Si Jati Hai Sila, then in Pyar Kay Sadqay in which her father-in-law harassed her and now she is appearing in Dil Na Umeed Toh Nahin which is also based on human trafficking.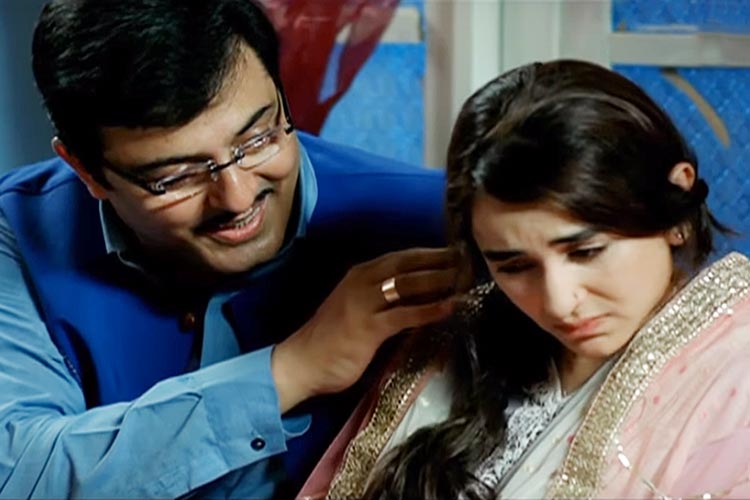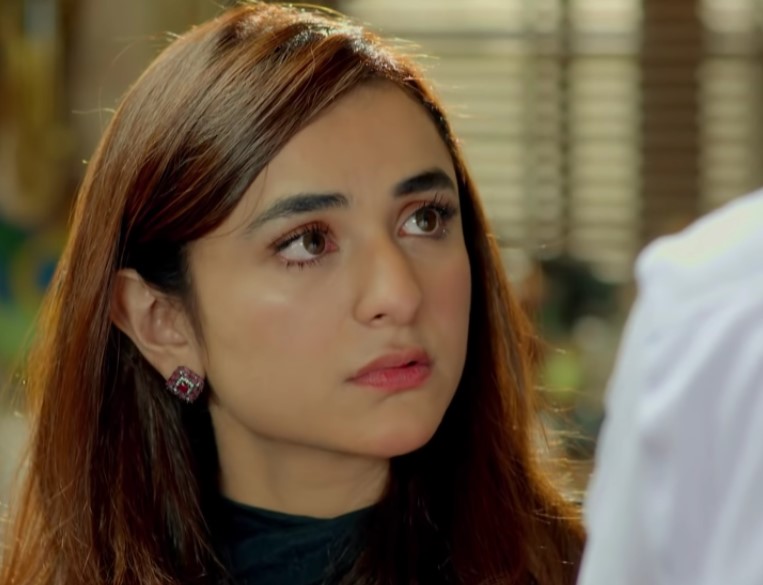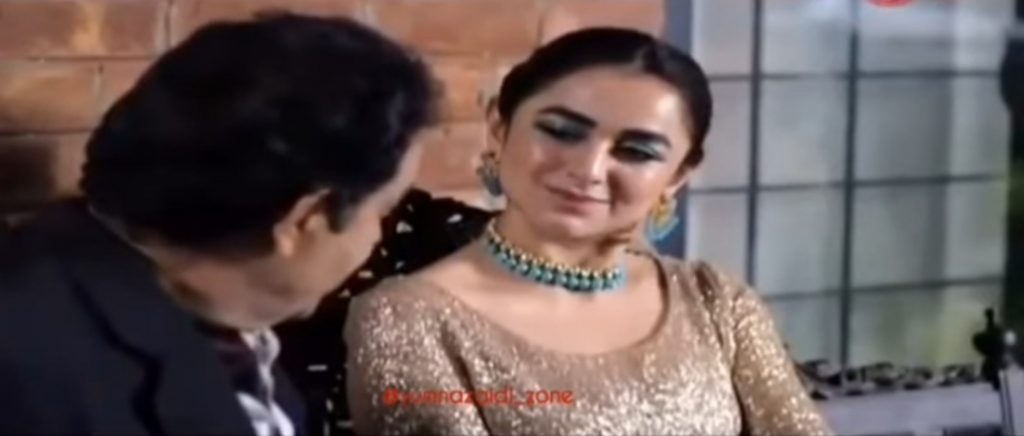 Let's have a look at the tweet shared by Sana Javed: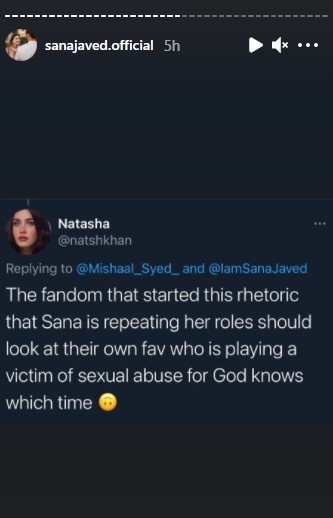 What's your take on this matter? Want to add something to the story? Share your views with us!