Sana Javed is an extremely gorgeous and famous Pakistani Television and film actor. Sana Javed gained fame in a short period of time because of her superb acting in hit drama serial Piyare Afzal. Her drama Khaani was another blockbuster serial which added a lot of fame and success into her career. Sana Javed is happily married to singer and musician Umair Jaswal.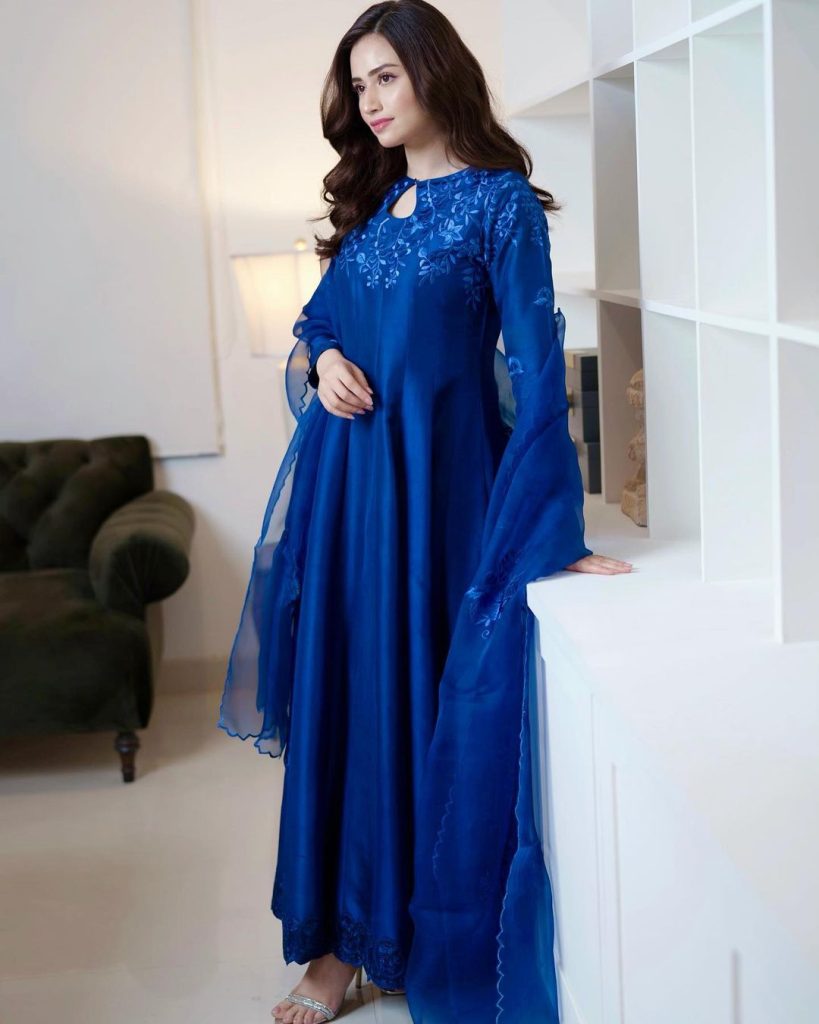 Sana Javed is now a part of Jeeto Pakistan League Ramazan Special since 2020. She is co hosting Fahad Mustafa as the captain of team Islamabad. In this Ramadan, her gorgeous looks are attracting fans. Sana Javed is also famous as "Guriya" on the set of Jeeto Pakistan because of her elegantly styled looks. So far, Sana Javed has appeared with three stunning appearances on the set of Jeeto Pakistan. Here are her three pretty looks from Jeeto Pakistan: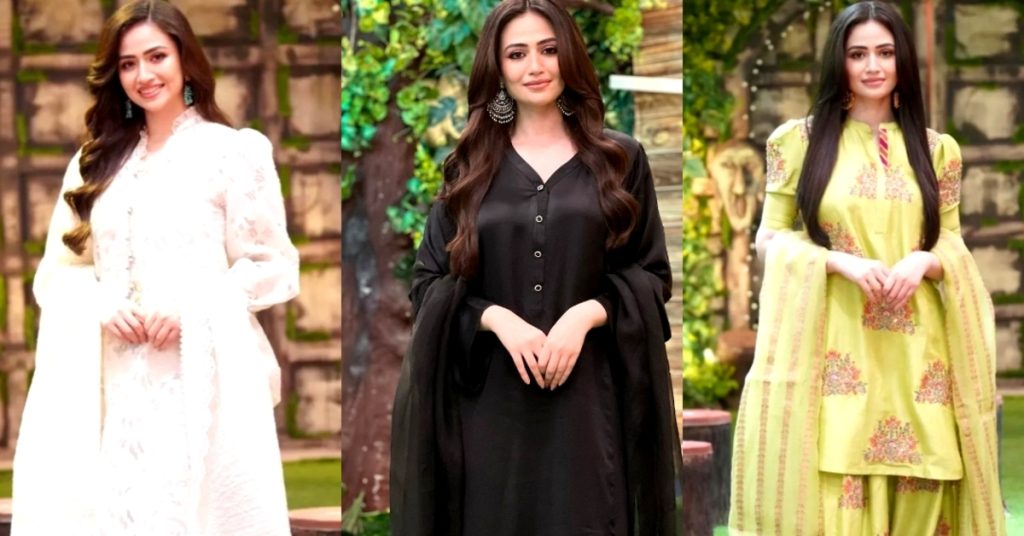 Sana Javed in Hussain Rehar Outfit
Sana Javed is looking gorgeous in a Mehndi green floral outfit designed by Hussain Rehar. It's a stylish Shirt with a lose bottom. The collection's name is Candy Soap and the article name is PLATAIN and it is from Hussain Rehar's Eid collection 2023. Well, the price of the dress is 96,000 PKR. Sana is looking stunning in Hussain Rehar's gorgeous Eid outfit.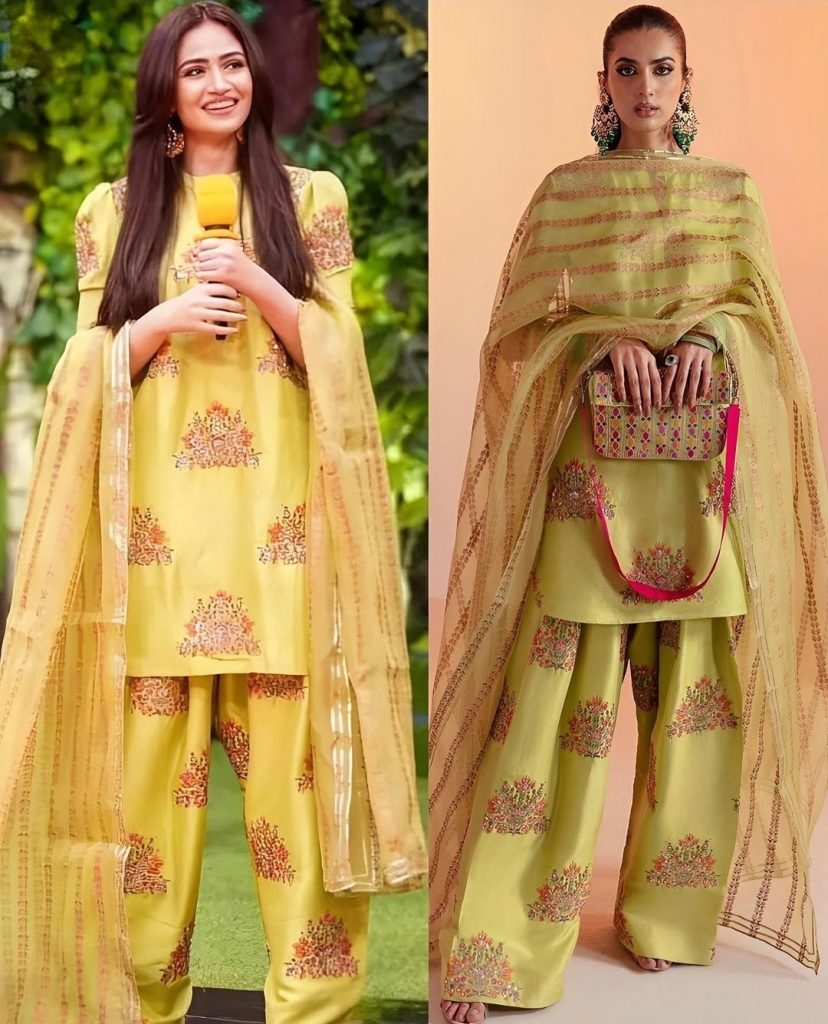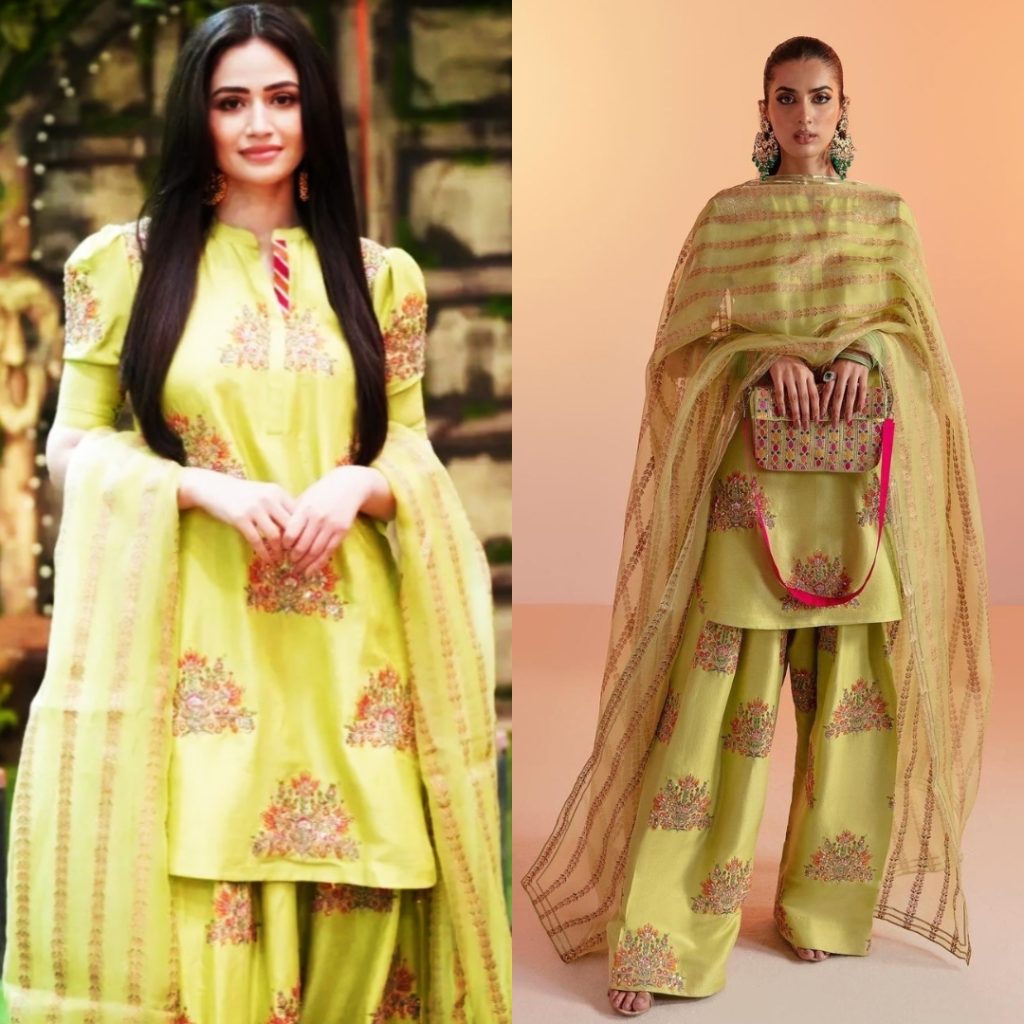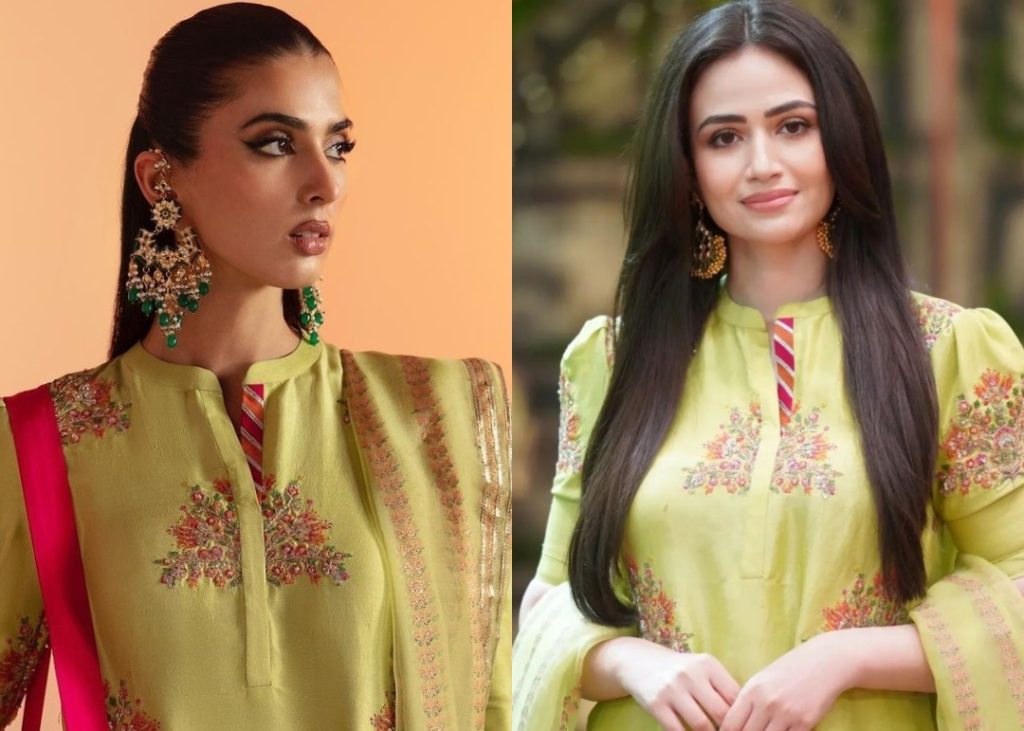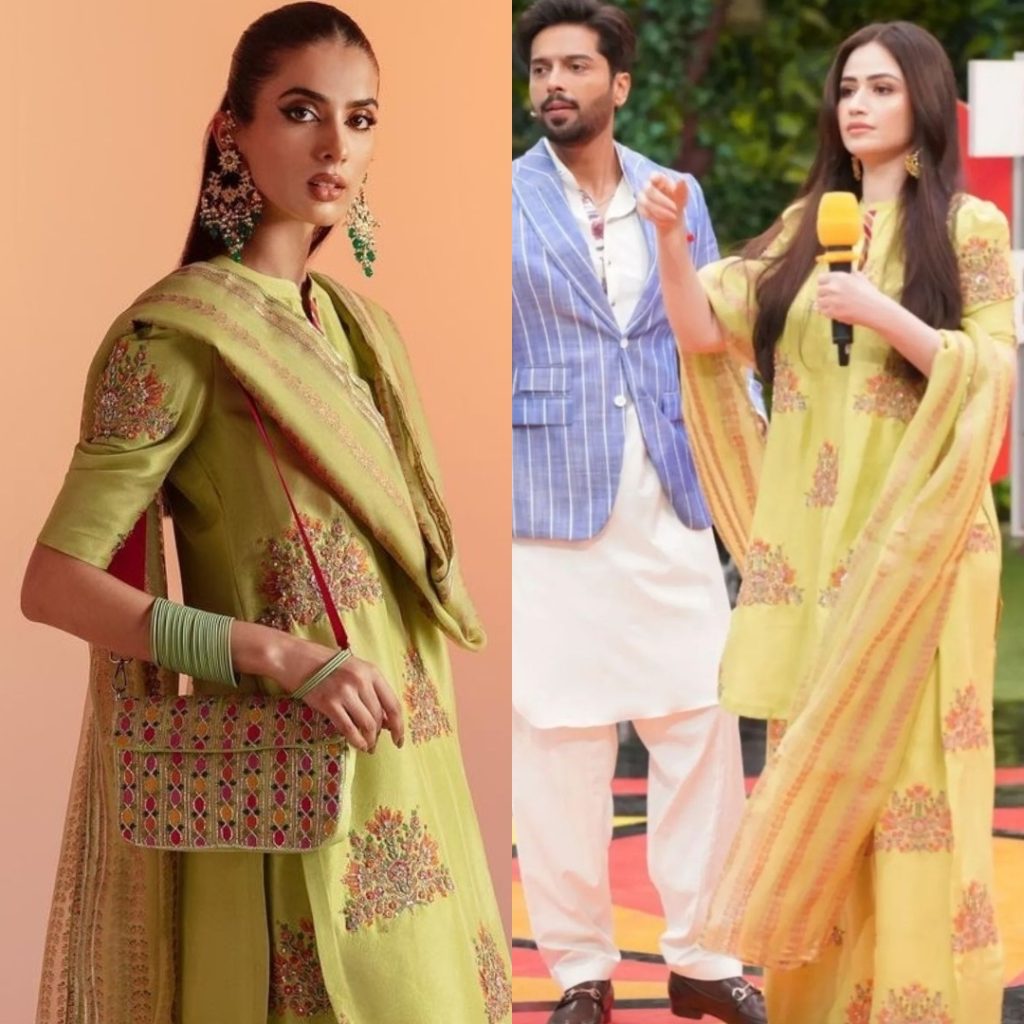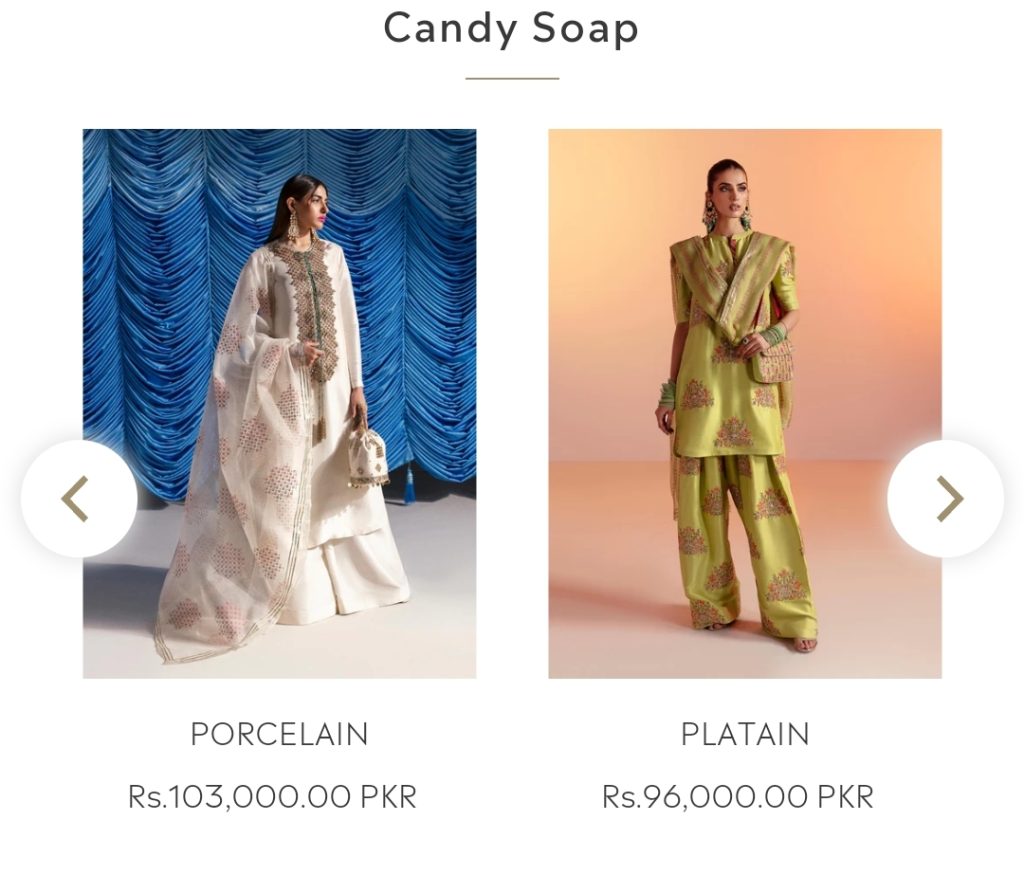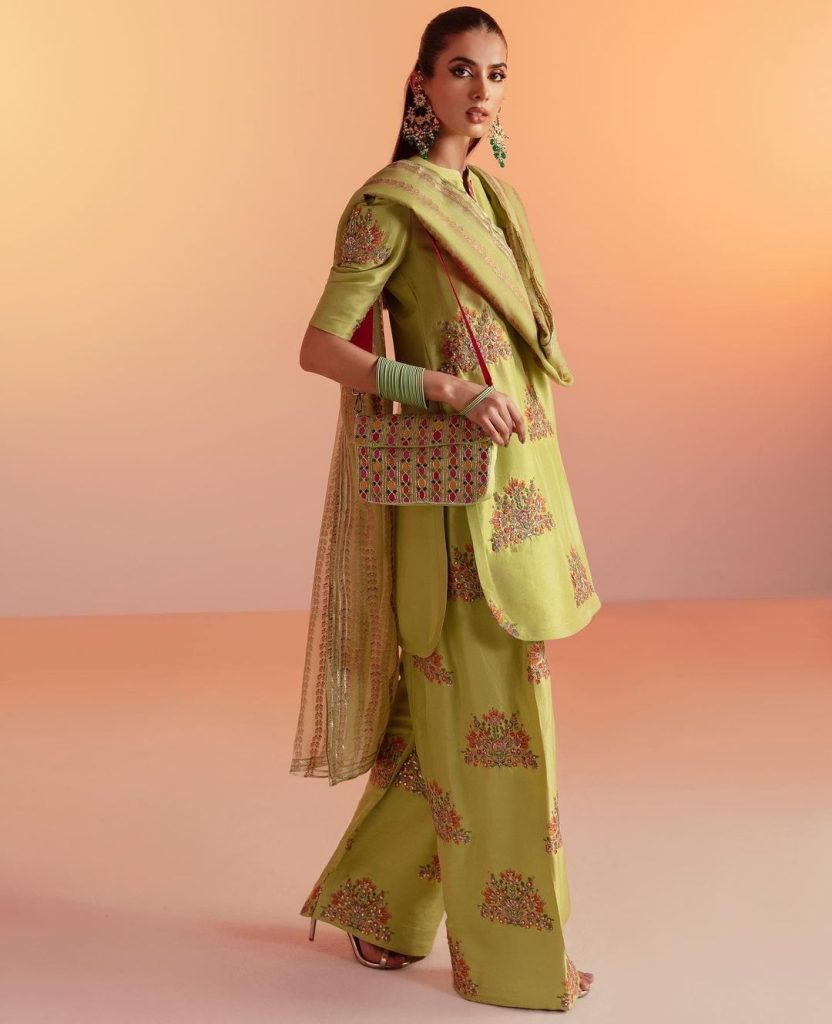 Sana Javed in Farah Talib Aziz Outfit
The second outfit is by Farah Talib Aziz from her latest lawn collection. It is a pretty white embroidered outfit with a long shirt and straight trouser. The article name is OURIKA Ivory and it is worth 15,950 PKR. This OURIKA Ivory article has two designs. She paired her gorgeous dress with a beautiful Mach And Mach shoes. Sana Javed wore light jewelry with this dressz she's looking adorable in white.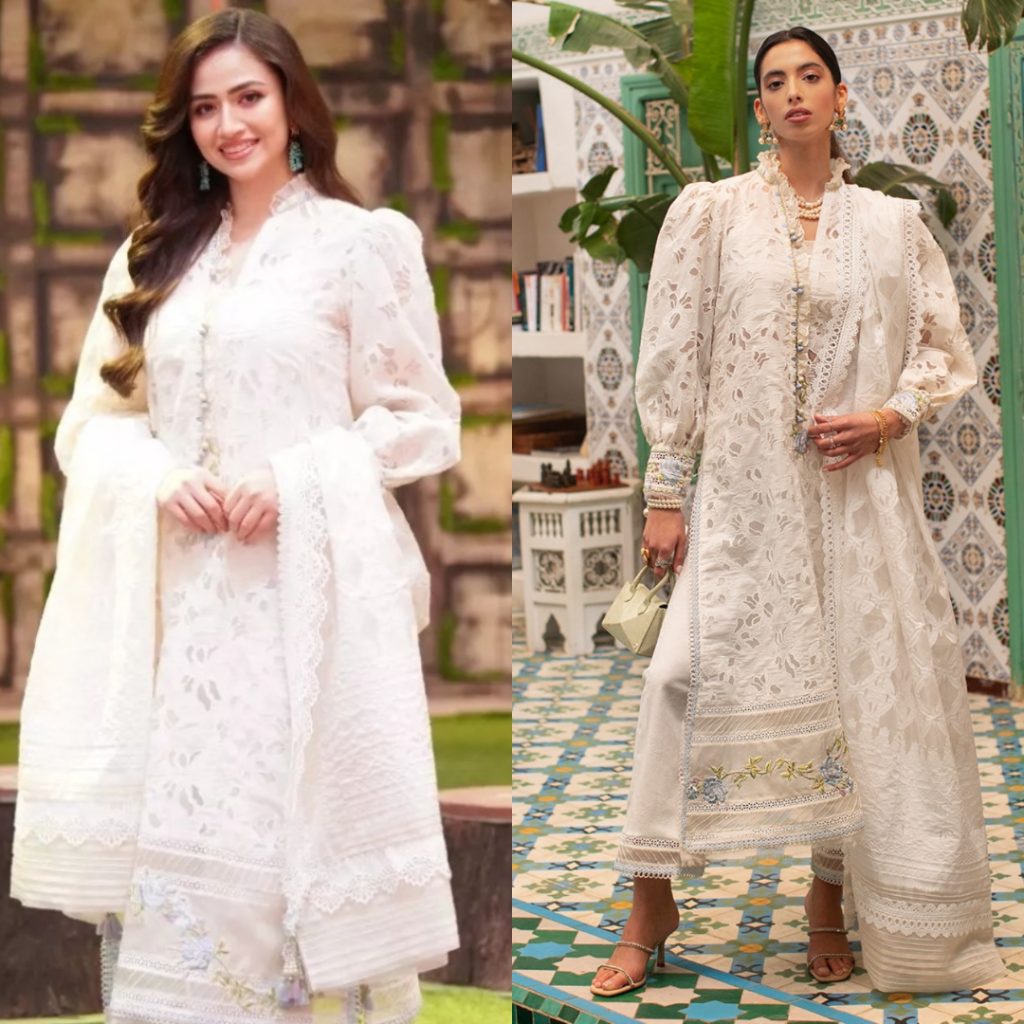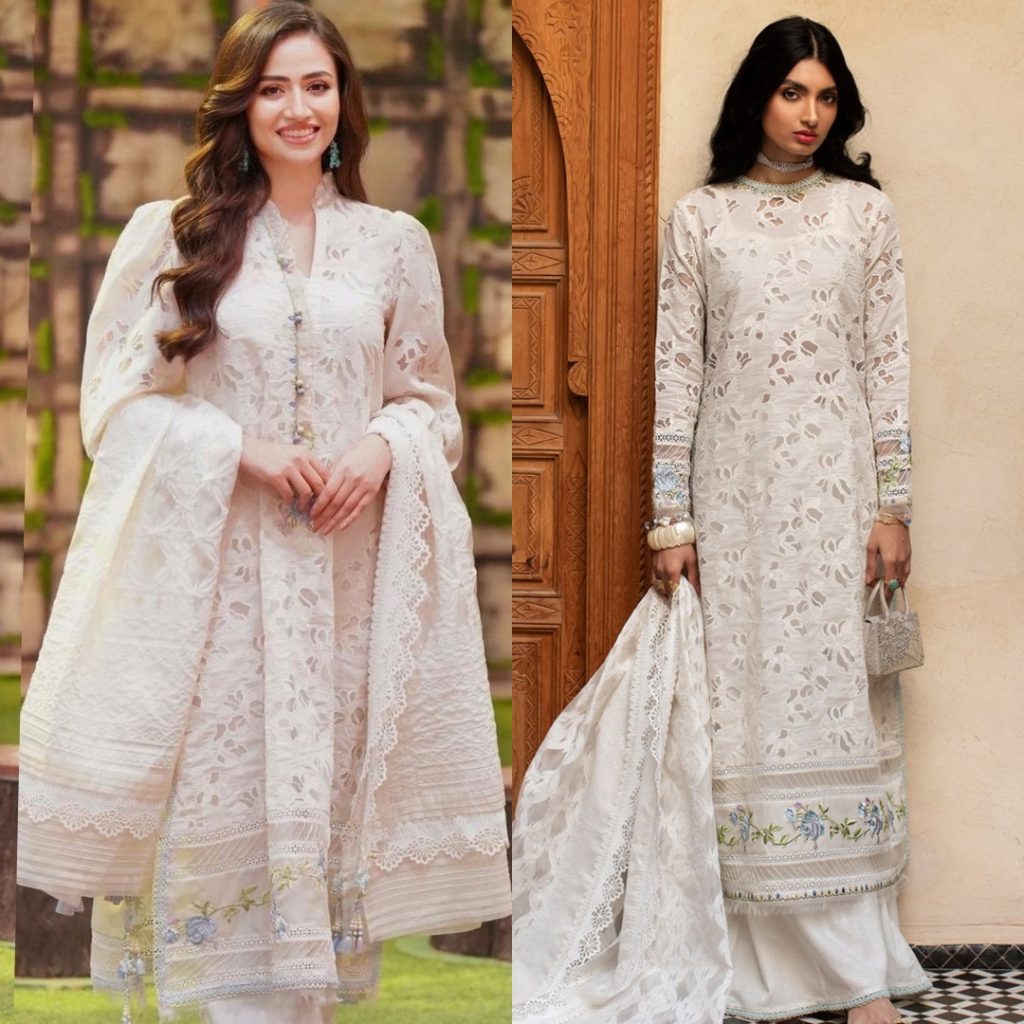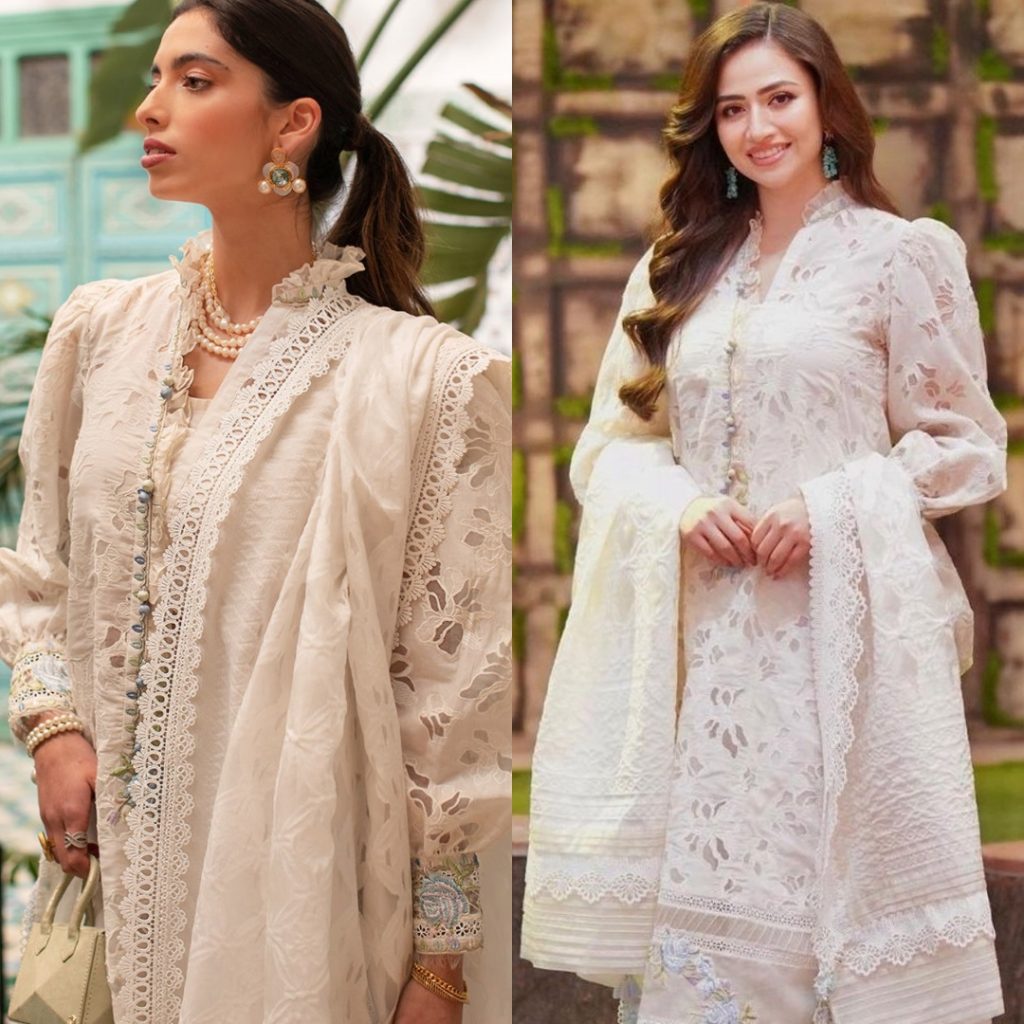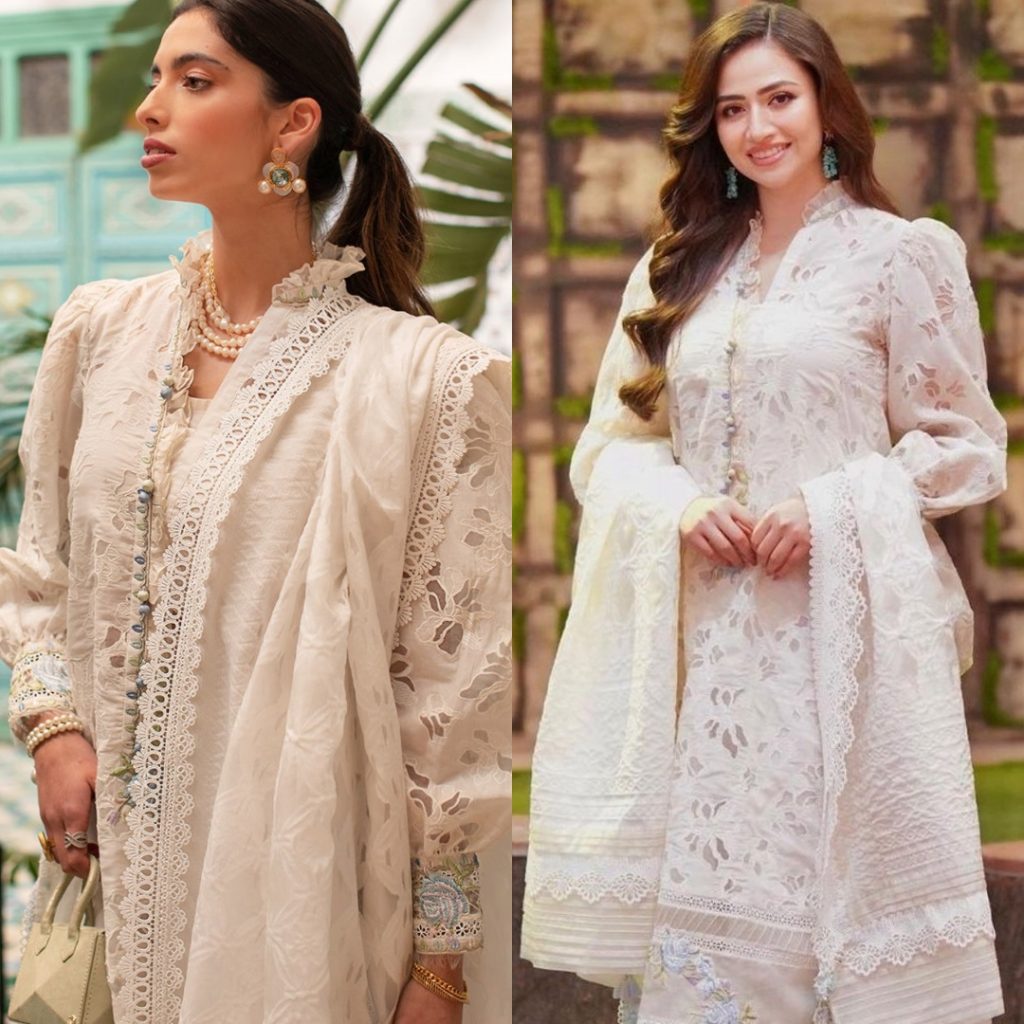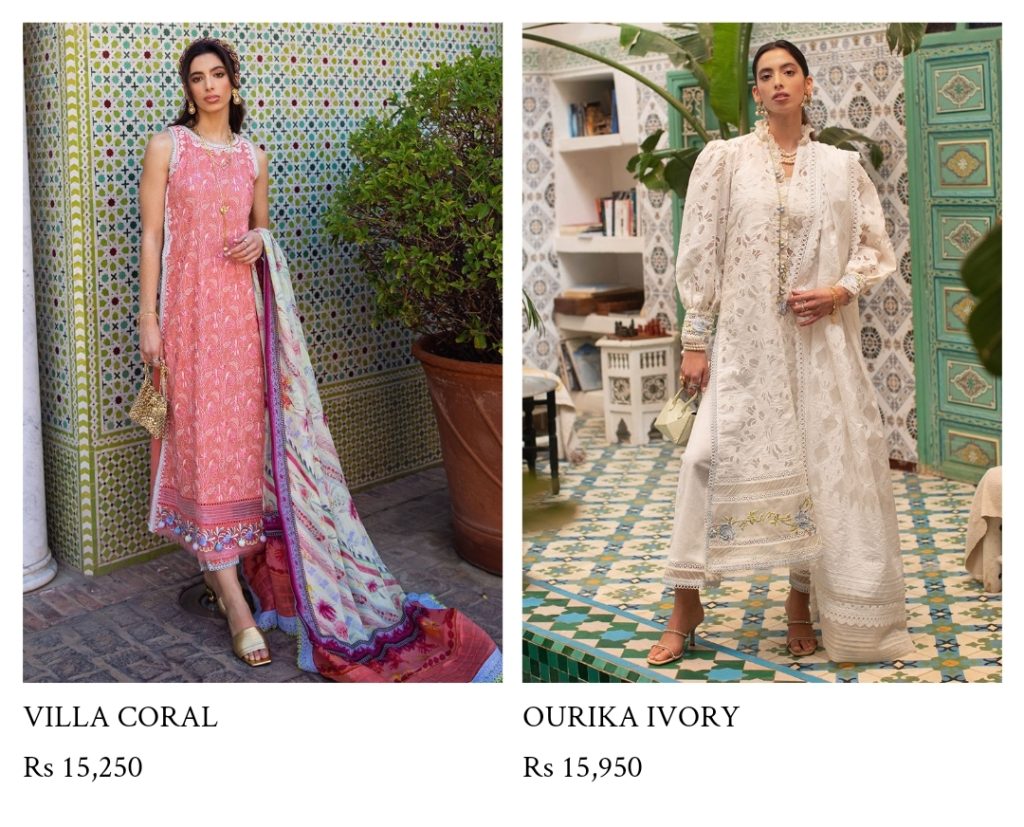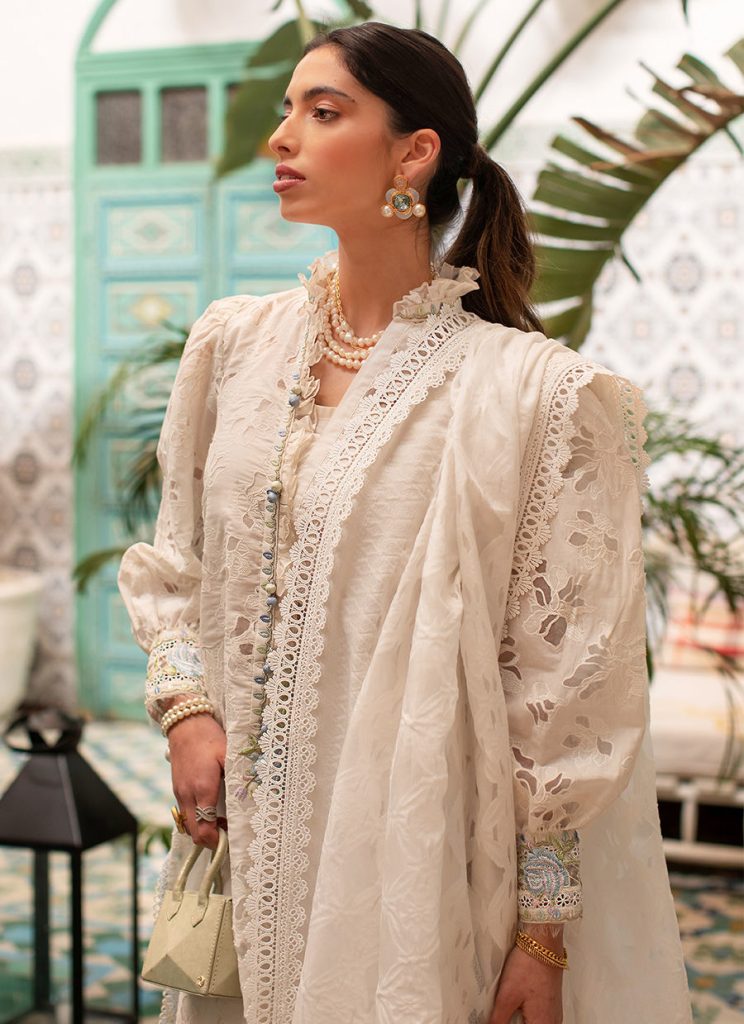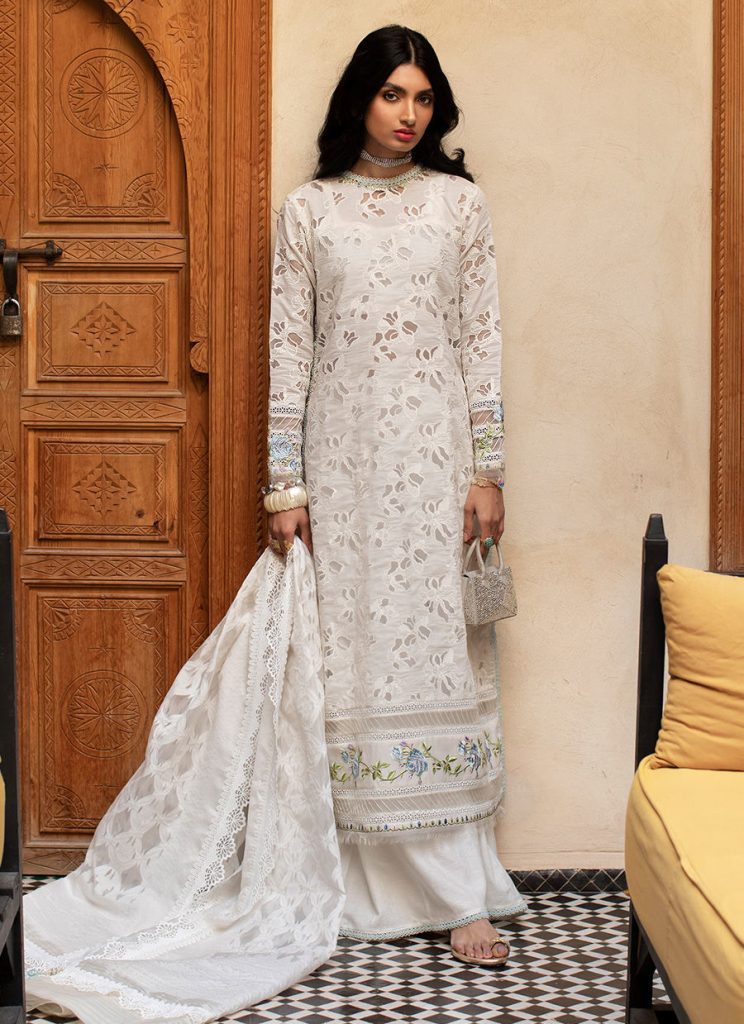 Sana Javed in Sadaf Kanwal Outfit
Well, her third look is simple and adorable as she's wearing a nice and simple plain black silk suit paired with a gorgeous dupatta, the dress is designed by Sadaf Kanwal Fashion. She's looking adorable in the black outfit. The article name is Unmixed Black. This black gorgeous outfit is enhancing Sana Javed's flawless beauty.