Sanam Chauhdry is a Pakistani actress. She is known for her drama serials Aasmanon Pay Likha, Ghar Titli ka par, and various other projects. She was nominated at the 3rd Hum Awards in the Best Soap Actress category for her role in Bhool. Sanam Chaudhry got married to musical artist Somee Chohan in an intimate Nikkah ceremony in 2018 and together the couple has an adorable son named Shahveer.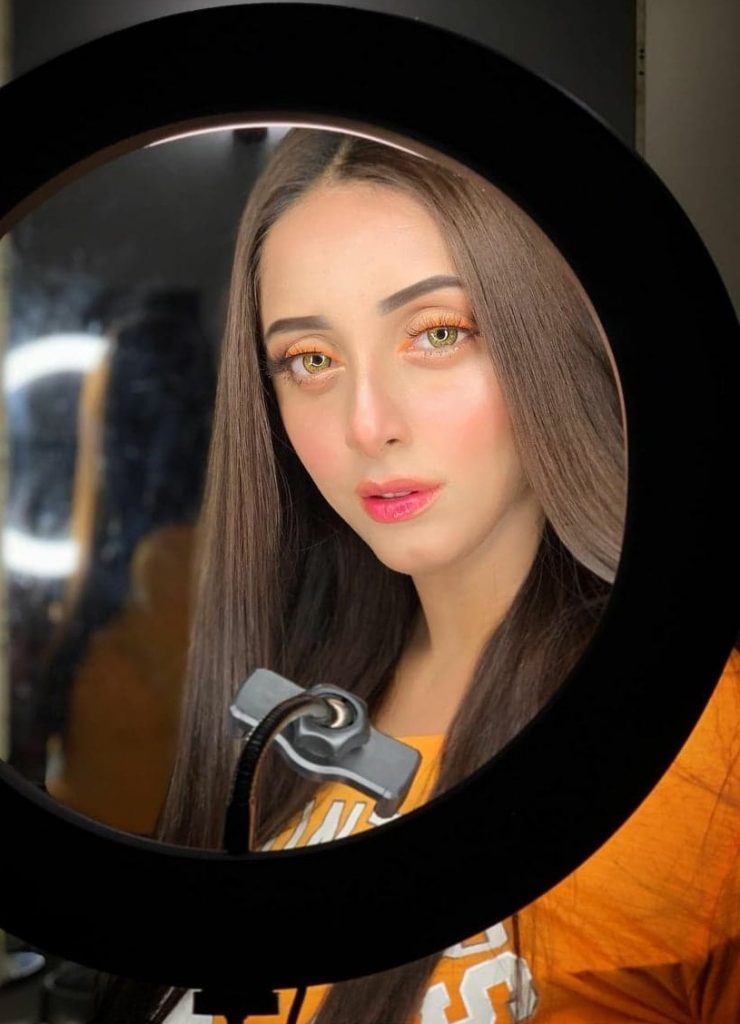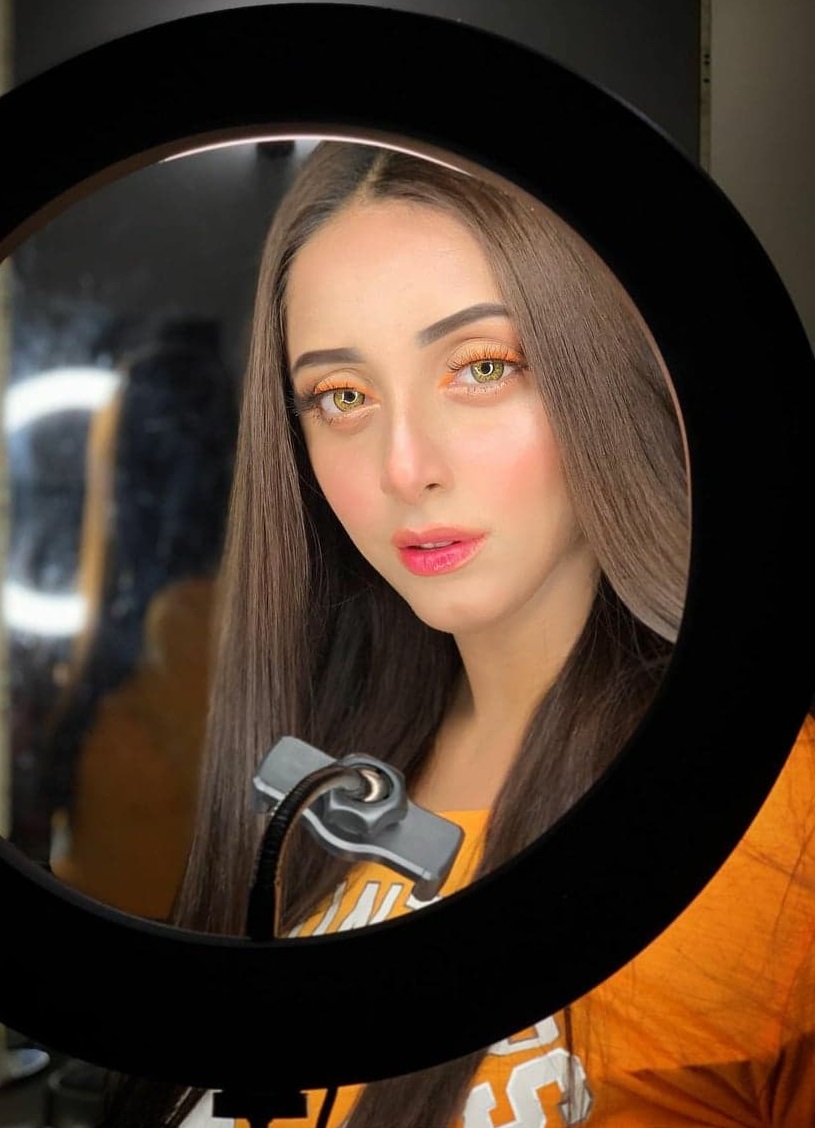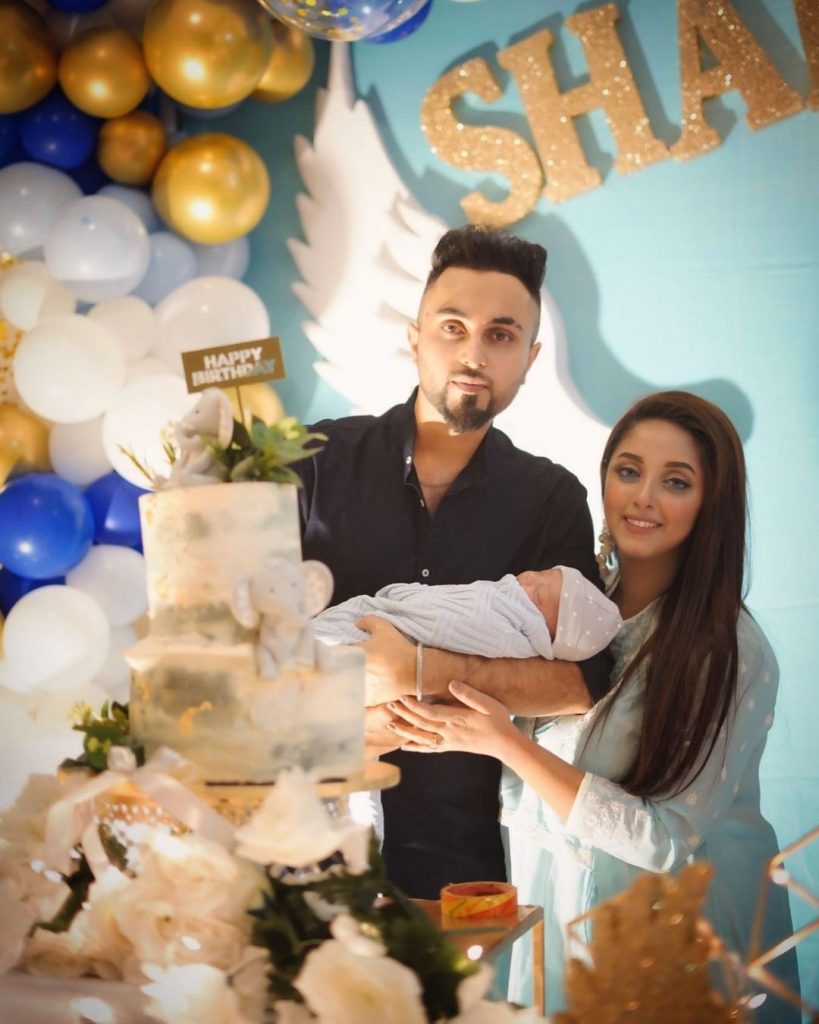 Sanam Chauhdry has made an important announcement on her birthday in an Instagram post. The actress has announced her journey of turning towards Allah and the religious path guided by The Prophet Muhammad (PBUH). She has shared the post with a caption, "My family welcomed me this way, on turning to Allah … this is so heartwarming ♥️…".
Sanam has also removed her recent and old pictures from social media and has only kept a few pictures from her nikkah on the profile. She has also changed the description of being an actress on her Instagram account. Her new description says, "A Muslim, a mother and learning Islam, the deen of our creator Allah ♥️".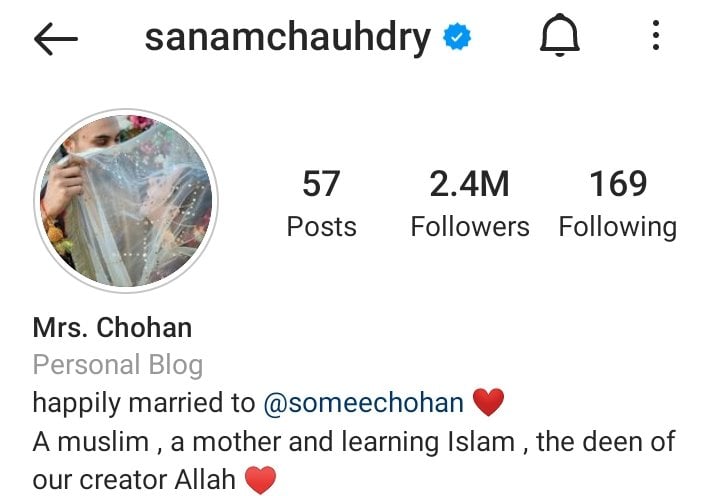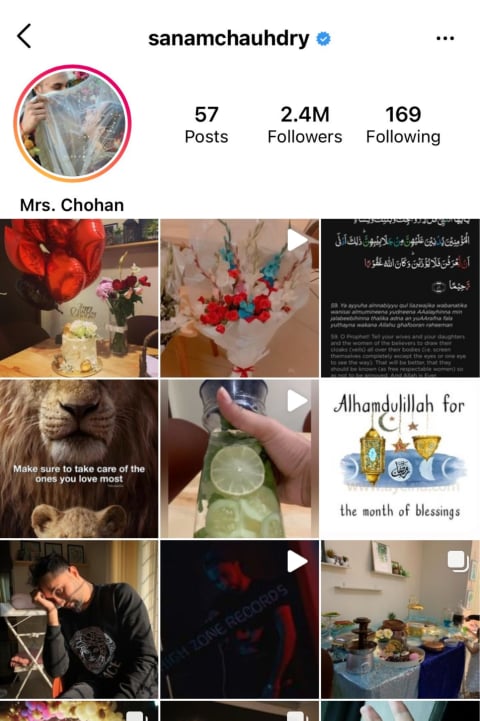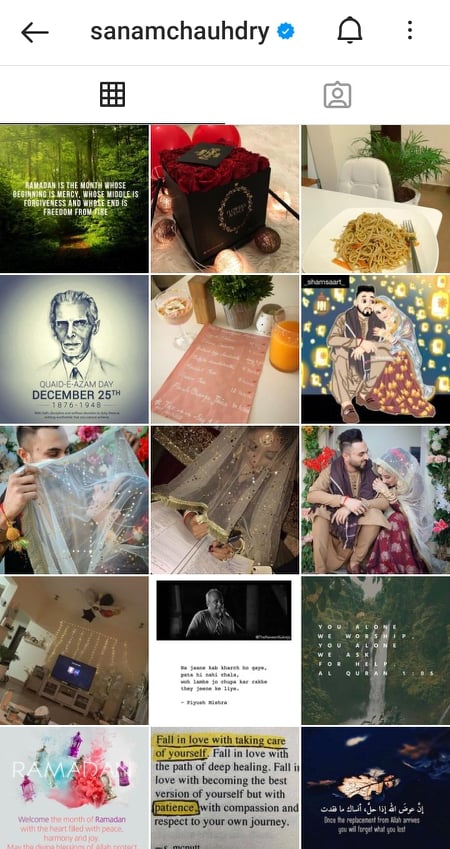 Sanam's fans and friends from the fraternity have also congratulated her on starting this beautiful Journey. Check out some of the comments below.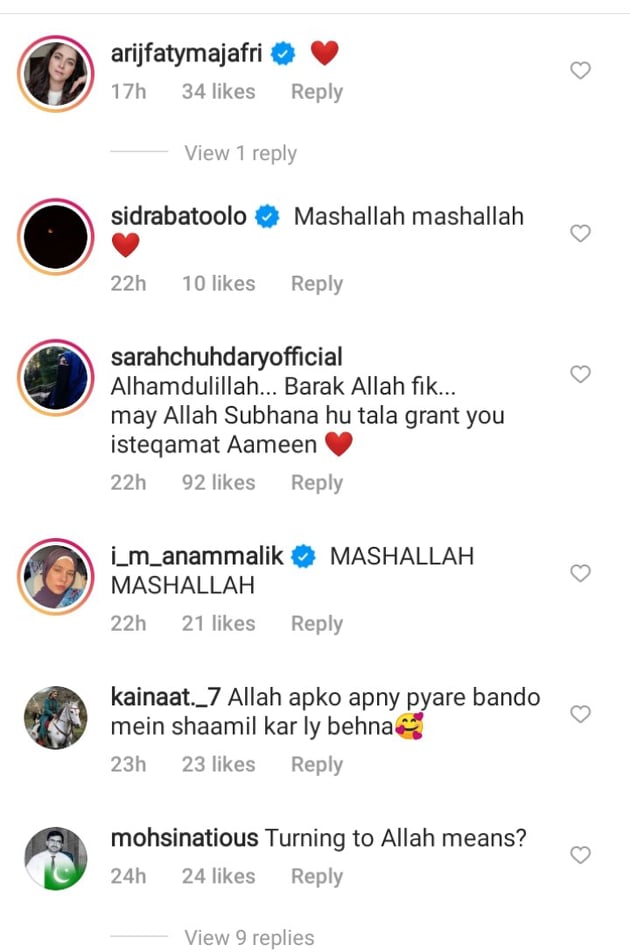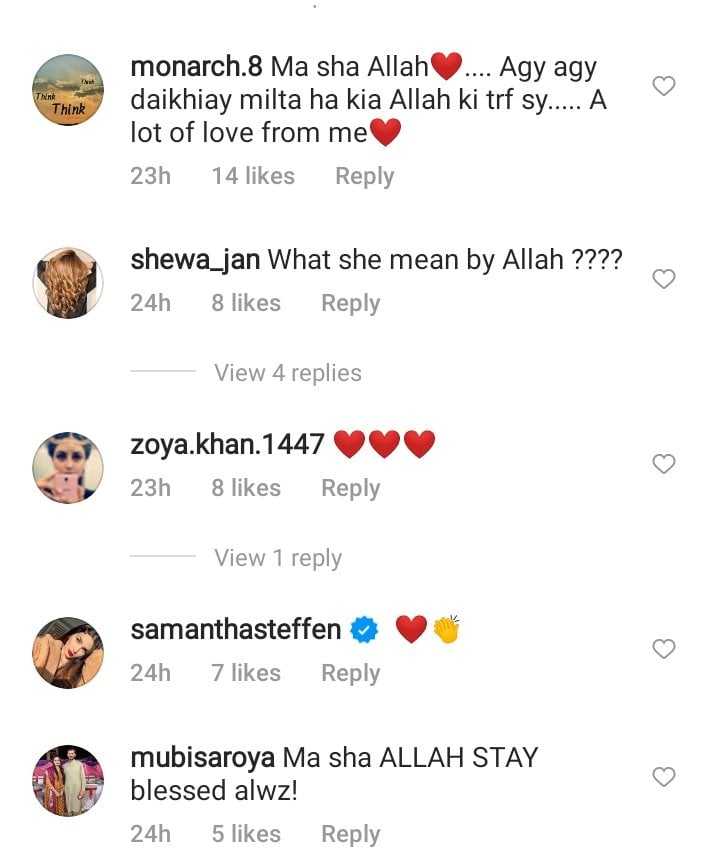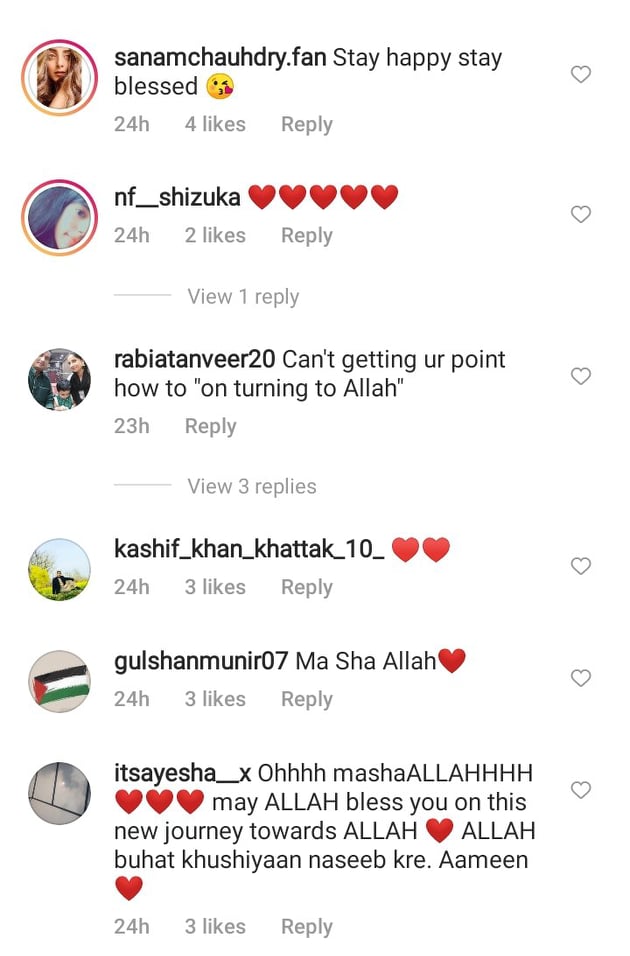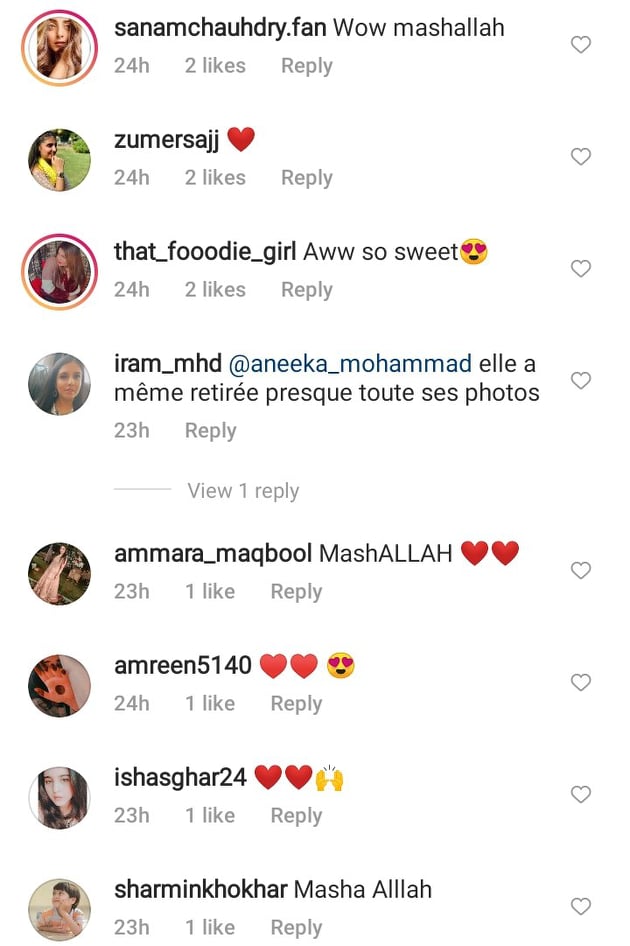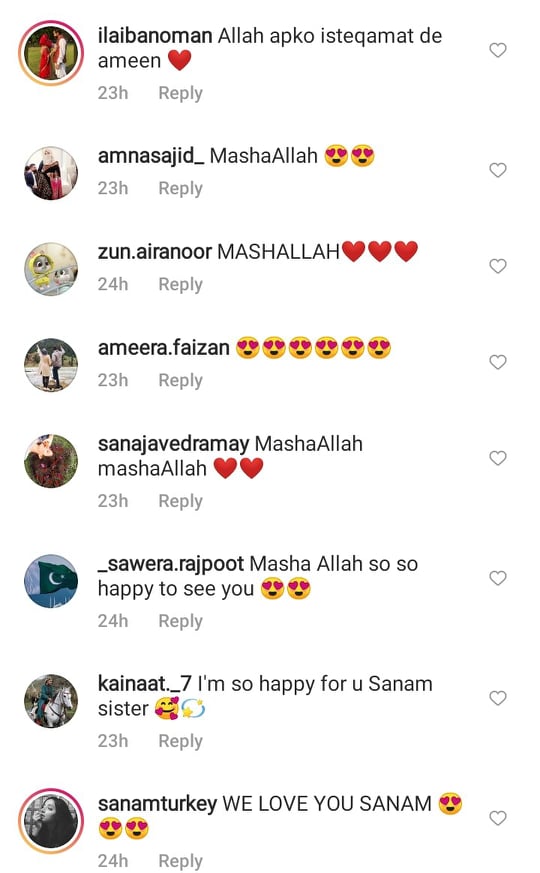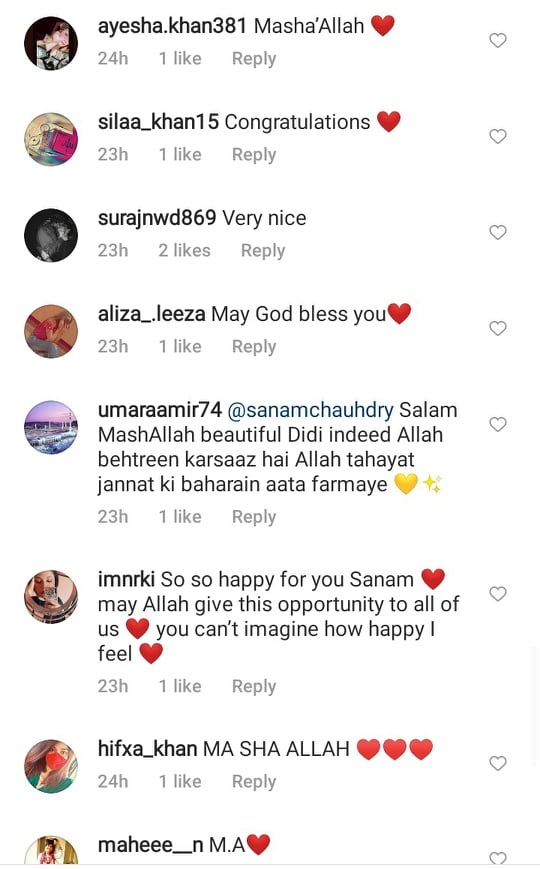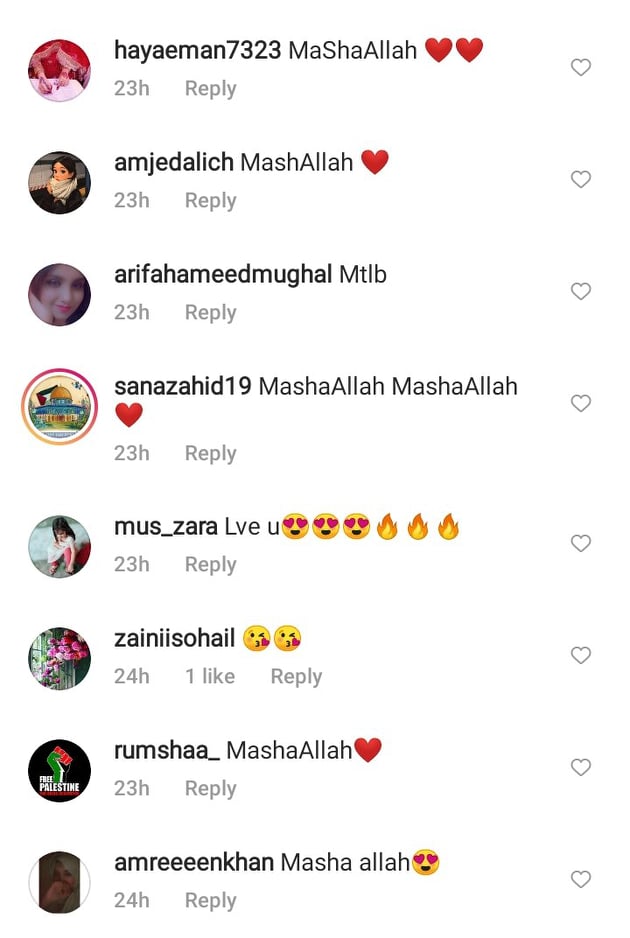 Later on, Sanam Chauhdry also thanked everyone who congratulated her on starting the spiritual journey in a story on Instagram.