Sanam Jung announced in her talk show few days ago that she was getting married very soon. She did not tell exactly when but we know now that it is going to be very soon. In her show today Sanam Jung announced that she had taken holidays from her show because she was getting married but the exact date of the marriage was not revealed.
Sanam Jung hosted the Morning Show on HUM for one year and 3 months. Sanam Jung said that ever since she took up the job of hosting the show, she did not take even one day off. Sanam Jung showed some "moments to remember" from this journey in the form of a video clip. Aijaz Aslam was invited to the show and he distributed mithai among the audience. Noor and Saud also came to the show and the topic of all the discussion was Sanam's marriage.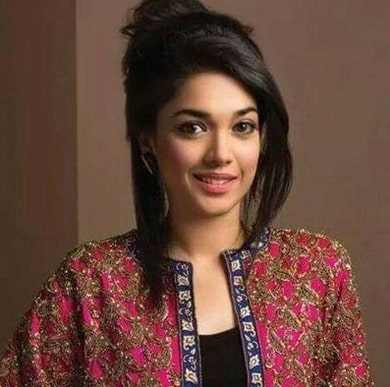 Sanam thanked her fans in the end and also announced who was going to host the show while she will be away from holidays. Noor will be hosting the show when Sanam Jung goes on holidays.
Watch the Sanam's last show here>>>http://dramaonline.com/jago-pakistan-jago-with-sanam-jung-in-hd-25th-december-2015/