Pakistani Stars On Christmas – Pictures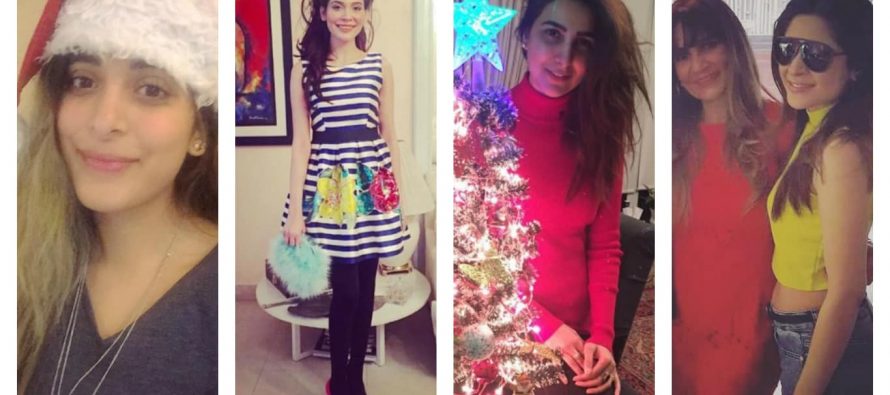 Pakistan's showbiz community consists of many prominent actors, models and fashion designers who are Christians. But it isn't just these celebrities who wish others Merry Christmas or participate in Christmas parties. Many Pakistani stars enjoy celebrating Christmas even though they are Muslims. They do so to show solidarity to their Christian friends and to keep them company. Many of our liberal Muslim stars even decorate their houses with Christmas lights and have a well decorated Christmas tree. This is because they like the concept of celebrating a holiday like that.
Waqar Ali Khan held a festive Christmas Hi-tea party in his house in London. Frieha Altaf was at a party with her close friends in Karachi last night. Even Ayesha Omer joined them on the occasion. She spent the afternoon with her friends too. Meesha Shafi spent the day with family and she was at a party with friends.
Here are pictures of some Pakistani stars on this Christmas.
---