For the past few months there has been news that Sania and Shoaib were having problems in their wedding because they are too busy to have time for each other. Sania Mirza finally decided to speak up about the gossip that has been circulating in the media.
She visited Sialkot and while taking to the media she said,
"Our marriage has not been easy because we are professional athletes and belonged from different countries and we knew there would be stress on us with time but we have so far managed it well. There are no problems between us at all,". I came to Sialkot to just relax with my husband and in-laws before the start of my circuit commitments in Europe. I have had a great time and just been busy eating out and shopping to my heart's content because I was out of the media limelight," she added.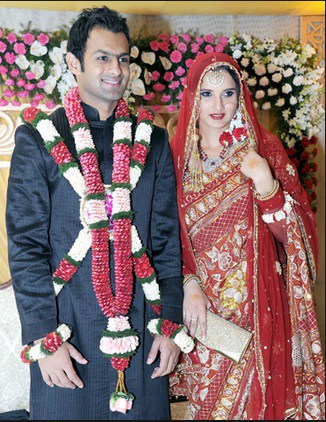 Sania said
"I am still as much in love with Shoaib as we were when we got married four years ago," I know there is lot of talk about the security situation in Pakistan but I have no problems visiting Pakistan as it is my 'sasural'," she said. Sania said she had been shopping and had also taken time out to enjoy fruit chaat from roadside vendors. "When I went to the bazaars the shopkeepers used to first wonder whether I Sania Mirza but when they see Shoaib with me, they knew it was me and it used to be fun giving autographs and clicking pictures.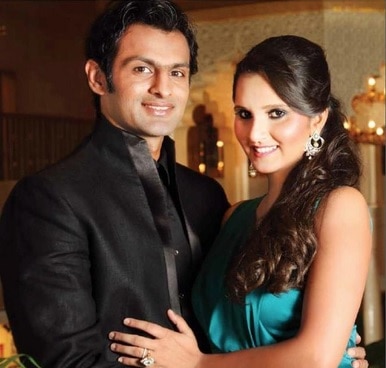 The relationship between Sania and Shoaib has not been effected by their work commitments.
"This is the best possible way to unwind before a tough tennis circuit coming up," she said. She also said that she was a cricket fan and was disappointed at India losing the final of the World T20 tournament against Sri Lanka recently, Sania said, "I watched the final in Sialkot and we were all cheering for India to win but it was Sri Lanka's day."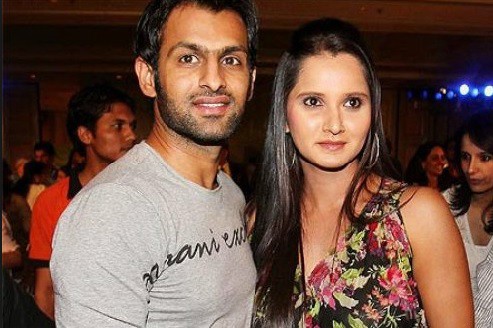 We wish Sania and Shoaib all the best for their marriage and career.