Woww, I was delighted to see Sania Saeed on the show. Sania Saeed is one of the most polished actresses and she plays every single character with perfection. The best thing about this episode was the introduction – I absolutely loved Sarmad's heartfelt introduction. It's amazing how Sarmad used to be a huge fan of Sania Saeed back when he was a kid and now he has not only worked with her in wonderful projects but he also got to invite her to his own show.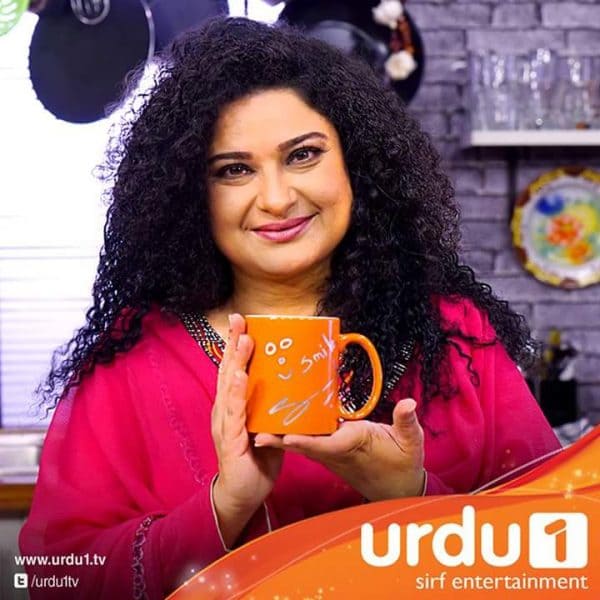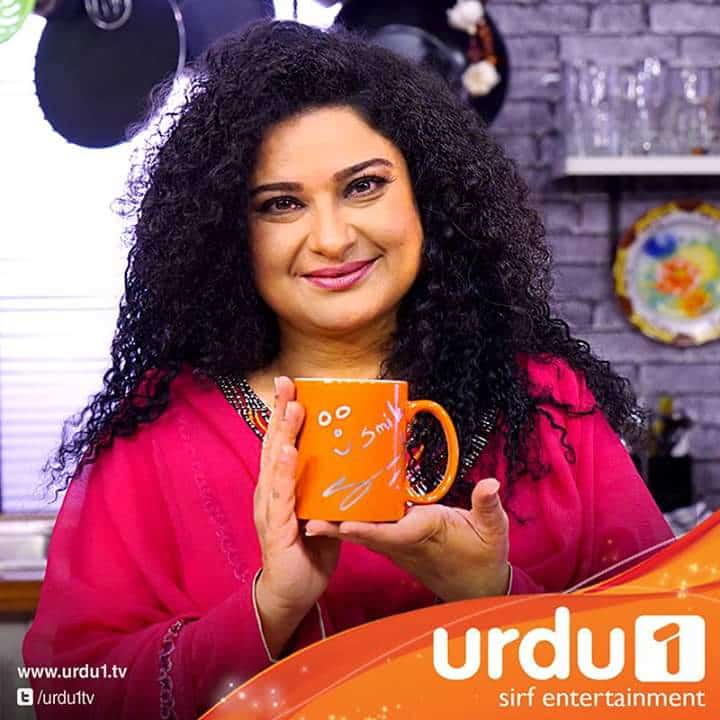 Be it a drama, film or in this case, cooking show, it's always an absolute pleasure to see Sania Saeed on screen. I love how softspoken and thoughtful she is. Her reply to the usual question, "agar aap insaan na hote…" was very interesting and intelligent. I also really liked what Sania Saeed said about food being a lot more than what you simply eat – it's more like a feeling, it's what binds people together especially when a family sits together to enjoy a meal.
Sarmad prepared Mushroom Soup because Sania Saeed likes mushrooms. I think this episode was focused on the dishes being prepared so we didn't get to learn much about Sania Saeed, her upcoming projects or her experience of working with Sarmad Khoosat.