Films are pouring in every day. Pakistani industry has been flourishing by leaps and bounds. Many genres are being introduced and films get appreciation from the audience. New filmmakers are coming forward to try their lucks at the box office. The famous ad filmmaker Saqib Malik is all set to make a feature movie. This will be his debut as a feature film director. Many rumours have been already out about his film that it is a biopic on Meera Jee's life.
The rumours were later refuted and it came out that Meera Jee is playing the lead role in the film. The cast is final and all the actors took a picture with the director thus announcing the final cast. The film titled "Baji" has a stellar cast. Mera Jee, Nisho Ji, Mohsin Abbas Haider, Osman Khalid Butt, Amina Ilyas and Nayyer Ijaz are playing prominent roles in the film.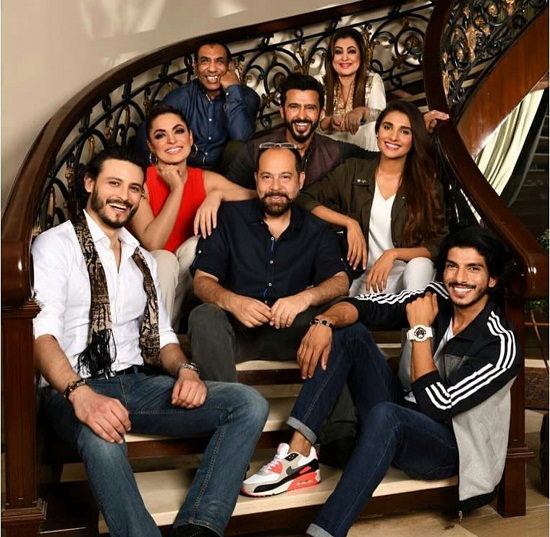 Meera Jee is playing the titular character Baji and the film will show the transition from old Lollywood into the new age industry that is pouring in and evolving.
This will be an interesting watch and seems like totally different from all the genres that have been coming out so far. How does it look in the end? Let's wait and watch!