Fahad and Sarwat are one of the most amazing power couples of our industry. Sarwat is a pro when it comes to acting and Fahad is a master of all trades. He is a successful practising plastic surgeon, alongwith leading some powerful dramas on Tv. They are also very hands on parents to two adorable little boys, Rohaan and Araiz.
This Salam Zindagi sets of Faysal Qureshi was graced by their presence and some very candid replies to their old friend.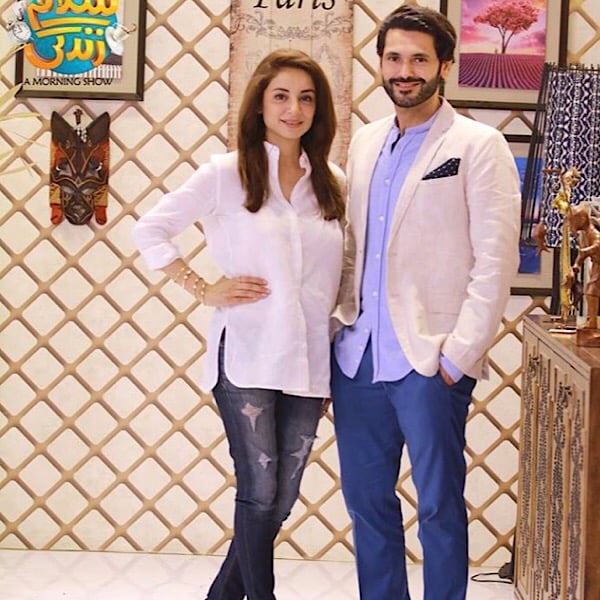 The conversation was very light hearted and thoroughly enjoyable. The couple also discussed their marital life and Sarwat gave advice to all couples wishing to keep the flame alive like them. She said that she loves to go an extra mile for Fahad and that she believes you need to do this for every relationship you wish to keep alive. Her secret is getting all dressed and fragrant when Fahad steps in the door from work.
When Faysal was curious about what is their mismatched habit, it was a surprise to know that prim and proper Sarwat gets ready first and then has to wait for Fahad who takes his own sweet time, much to Sarwat's irritation. Who would have thought Sarwat looks this gorgeous by taking such a short time to get ready for any event?