A drama or a play can only revolve around two characters, the hero and the heroine if the drama is especially been directed for the valentines day. However, not every day of the year is the 14th of February and hence the reality of our drama industry is the fact that the plots of the story relate to the people of the society in a way or so and for that, every character of the serial is equally important.
Having said so, Let us focus on the roles that are been played by the senior actresses in the dramas, who make the project a real hit through their flawless acting skills and experience in the field. It is a fact that not all the actors are versatile enough to carry every role accordingly, but according to my best observation, the following actresses can perform pretty well in any role been offered to them, ranging from a helpless, poor widow to a wicked, social woman. Have a look!
1) Samina Pirzada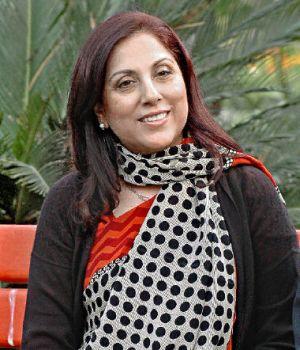 Samina has always kept her fans bind to her through her amazing acting skills. Partially because of her acting and partially because of the presence of an 'X-factor' in her personality, Samina is always having a never ending list of offers. From her wicked role in Meri Zaat Zaraa-e-Benishaan and Ghao, her confused state in Mera Naseeb, an old, sensible lady in Shehr-e-Zaat, a spirit in 'The Ghost' and a strong woman in Zindagi Gulzar hai, Samina knows which mode to ON as per the needs of the role.
2) Badar Khalil