The cast of Yalghaar including Shaan Shahid appeared on Kamran Shahid's show and Shaan and director Hassan Rana finally answered the controversies surrounding the movie.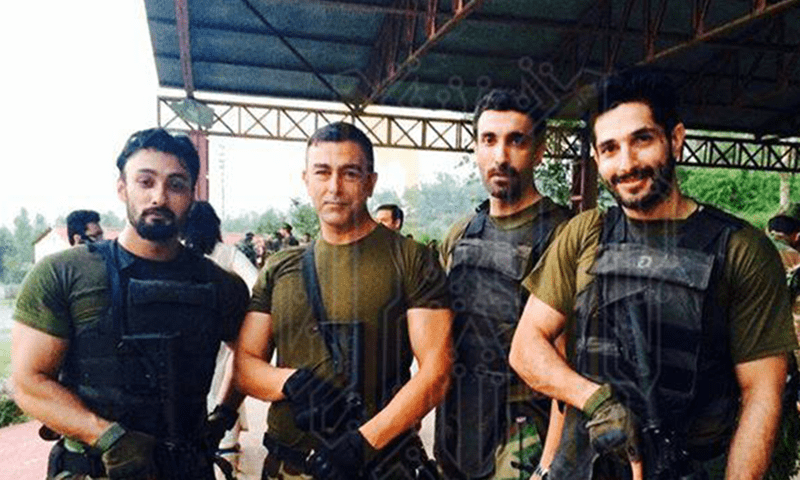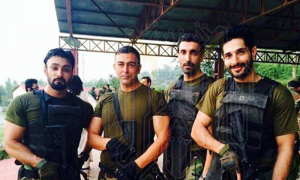 Shaan was accompanied by Sana Bucha, Ayesha Omer and Dr. Hassan Rana on the show. When Shaan was questioned about his part in the film he said: "When people stopped making Urdu films, I had to choose between leaving Pakistan or doing Punjabi films. I did the latter. I have always tried to support film industry to save it from decline. People have been saying that I'm not supporting Yalghaar. It's not a film which has one hero. There is no one person. The entire army is the hero here. I did not want to the person who give people the idea that I'm the hero and I'm doing all the shooting and the saving. It's like a national responsibility, everyone is sacrificing for it, journalists, citizens and armies.For me, it was a national responsibility. This soil has made me who I am. I have to give something back."
And then Dr. Hassan cleared the air by saying: "From the very first frame, you will see Shaan. The narrative of this film is lead by Shaan. Sana is asking the tough questions in the film. Ayesha is representing the strong women of Pakistan. Humayun represents the inner evil inside all of us."
Sana Bucha answered this when she was asked about her transition from journalist to actress: "People have been asking why have I switched journalism for acting. I have given up anchoring, not acting. I'll forever remain into journalism. I never felt like I was acting, I felt like I was doing what I do."
Ayesha's first film was Yalghaar but its release got delayed but Ayesha is happy on being part of such a big film: "The story of the film is very close to our hearts. War films are always about action. Yalghaar touches upon the personal life and emotional side of people associated with this profession. I realized how passionate Doc is and how he is true to his work. For me, it's a huge honor that I'm doing this film with such huge names."
The controversies are finally put to rest; thanks to Shaan's appearance on the interview!