Shaan Shahid is one of the most opinionated stars of Pakistan. He never backs down from expressing his thoughts whatever may be the situation. Pakistan and India are at the verge of war these days and Indian celebrities and journalists were busy in war-mongering. On the other side, Pakistani celebrities were promoting the message of peace and were backing the message of Prime Minister Imran Khan that "Better Sense Should Prevail."
Mahira Khan is one of the stars who has been advocating for peace in this chaotic situation. She responded to a tweet of Fatima Bhutto who was also propagating the same message. Here is what Mahira had to say on the situation: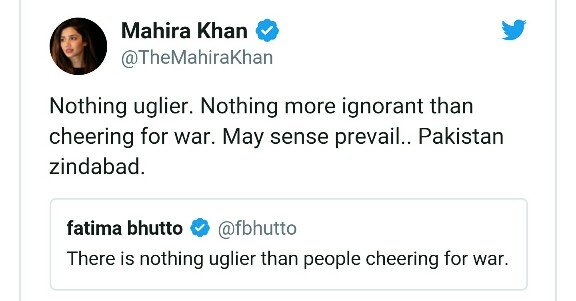 Shaan Shahid, however, had a very "unique" reply to Mahira's tweet and this is what he said: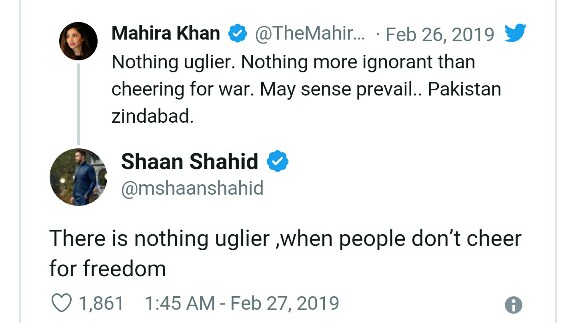 Well, we hope everyone works for peace and we better all stand for it!